Shad channels hope and togetherness on the bop-filled album, 'Tao'.
Stream: 'Tao' – Shad
---
Shad's entire career — from his six albums to his stint on Canadian radio to his role as host of Netflix's Hip-Hop Evolution—has been about connection. Forging new ones, mourning lost ones, and strengthening the bonds that binds communities. It's impossible to be a fan of Shad and not feel in some way connected to him, so personal are his lyrics and relatable his worries. "It does feel like I'm in conversation with [my fans.] It's an update on where I'm at, but also I'm trying to speak to where I feel like they're at," says Shad by phone. "I'm providing an update on what's on my mind, but I'm also curious what's on people's mind."
In his latest twelve-song letter to fans, Tao, Shad tackles the idea of connection. "I feel like where we're at, and this includes pre-pandemic, is very disconnected from various aspects of ourselves," says Shad. "We're disconnected from nature, we're disconnected from each other, we're disconnected from work in many ways: I mean, work becoming more scarce because of technology and globalization, but also just disconnected work in the sense that a lot of our work that does exist is disconnected from meaning and community."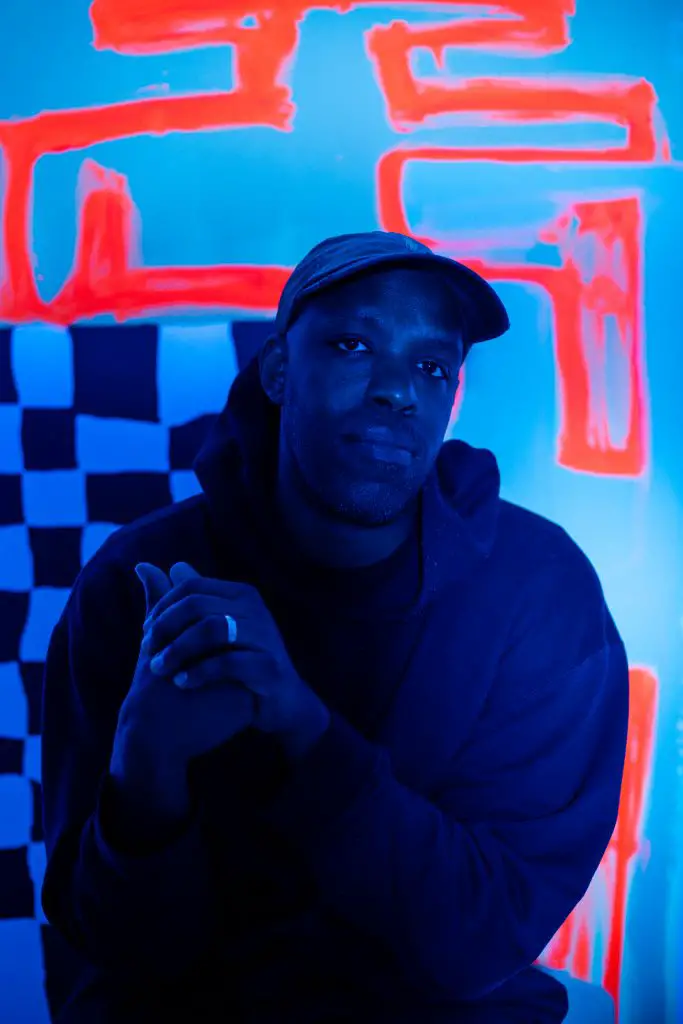 All of this disconnection is against human nature.  
"I feel like we're losing touch with who we are, with each other, with what it means to be a human being," says Shad. Born partly out of a reading rabbit hole he fell down, the album started cementing previously disparate ideas in his head. "I was reading The Age of Surveillance Capitalism and suddenly I remembered The Abolition of Man. In The Age of Surveillance Capitalism there's this idea of human beings as these sources of data and we're looked at as the sum of these data points," says Shad. "I was suddenly reminded of The Abolition of Man which is philosophically looking at that same idea: What happens if we no longer see ourselves as something fundamentally sacred?" Despite being written 76 years and a whole techno-revolution apart, these works by Shoshana Zuboff and C.S. Lewis essentially attack the same problem: "Both of them ultimately come down to this problem of what happens when we don't really decide that human life is more than you can quantify." 
Attaching this idea to the themes of community, unity and peace that have pervaded all of Shad's work, this seed eventually blossomed into the fruitful tree that is Tao. "I was trying to capture this idea of disconnection and connection in one word," says Shad. "There's a connotation of the spiritual there, obviously, and hopefully a connotation of something deep and deeply human."
While his last record, A Short Story About A War, was a straight concept album, Tao honours theme and style over story. The result is a cohesive world you can immerse yourself in. 
What really stands out is the positivity that pervades every song, the sonic joy that emanates even if the lyrics are more sinister. "I wanted to do something that felt bright, colourful, and at the end of the day, soulful and positive—even though the theme is darker," says Shad. "I liked the challenge of trying to make those two things fit together: There's this darker overarching theme but somehow bringing out a positive feeling and a sense of possibility, a sense that we can get back in touch with ourselves and with each other, that we can feel whole."
"Work" is a standout track, feeling like a departure from Shad's previous work. While it carries his signature flow and clever yet biting lyricism, the jerky beats and caustic sounds fly in the face of Shad's usual silky smooth sound. Lyrically, it captures the toxic work environment and—you guessed it—how post-capitalism has made us lose connection with ourselves and others. 
I'm not a man
I am a work horse
I am a part of the workforce
I'm just not sure of the purpose or person I work for
Maybe this voice inside that keeps telling me
"Work more, hurt more, perform
Give up my wife and my first-born"
Shad's discography has always merged two worlds: The catchy and the philosophical. Few artists are capable of effortless flows about C.S. Lewis, ear worms that capture the pitfalls inherent in a post-capitalist economy. For Shad however, his work is always driving at a key question, striving not for hooks but for answers. "Maybe this is the fundamental problem: Maybe we need to revisit this really basic question of what do we want? What do we want human life to mean and be?And then, we can chart a course from there."
— —
— — — —
? © Justin Broadbent
:: Stream Shad  ::