Miles Marshall Lewis catapults Kendrick Lamar to the top  in new book, 'Promise That You Will Sing About Me.'
---
For all the talk of fragmented media and the death of monoculture, every generation still has a dominant artist. Not the face of the moment or the best selling summer hit, but someone who transcends everything to become the songs on every dance floor (remember them?), the perennial award season champ, and, most importantly, the voice of our times. It's taken a while for us to recognize it, but our shining light is Kendrick Lamar.
In his new book, Promise That You Will Sing About Me: The Power and Poetry of Kendrick Lamar, Miles Marshall Lewis—the former editor of Vibe, XXL, and ebony.com who has spent most of his adult life talking about and absorbing hip-hop culture— explains the talent and need for Kendrick Lamar. Coming on the heels of Marcus J. Moore's Butterfly Effect: How Kendrick Lamar Ignited the Soul of Black America — not to mention countless think pieces—Lewis' book is a direct result of Lamar's 2018 Pulitzer Prize win. This was a seismic moment not just for Lamar, but also for hip-hop as a genre: The moment of mainstream cultural (read: white) acceptance for it as an art form. It put Lamar in the same conversation as Bob Dylan, who won the prize in 2008, which for white people is next to godliness. The rap community, of course, has known about the genre's immense value for decades and never cared for outside verification of the fact. Yet it can't be ignored that Damn.'s success opened a larger cultural conversation about the genre. Promise That You Will Sing About Me continues this conversation, defiantly asserting a definitive answer: Hip-hop is art and Kendrick Lamar is it's current face. 
For large parts of the book Lewis is able to prove this. Starting in the Reagan '80s that Lamar grew up in, Lewis explains Lamar's Compton upbringing, his early releases and the formation of the Black Hippies that helped create the trinity of great albums—good kid, m.A.A.d city, To Pimp A Butterfly, and Damn.—that made a book like this necessary. While this trio isn't the only collection of seminal hip-hop albums—looking at you Kayne West and Ice Cube—it is one of the first to get this kind of near-monoculture treatment. Lewis explores all of this, excelling at  describing the '90s hip-hop scene as a whole, with particular focus paid to Lamar's idol Tupac. His ability to weave himself through the narrative, while not also necessary, offers an on-the-ground sense of what was happening in this vibrant era. He places Lamar not as a God but one in a long line of important voices. By the book's end, you get the sense not only of where Lamar came from, but the lineage he represents.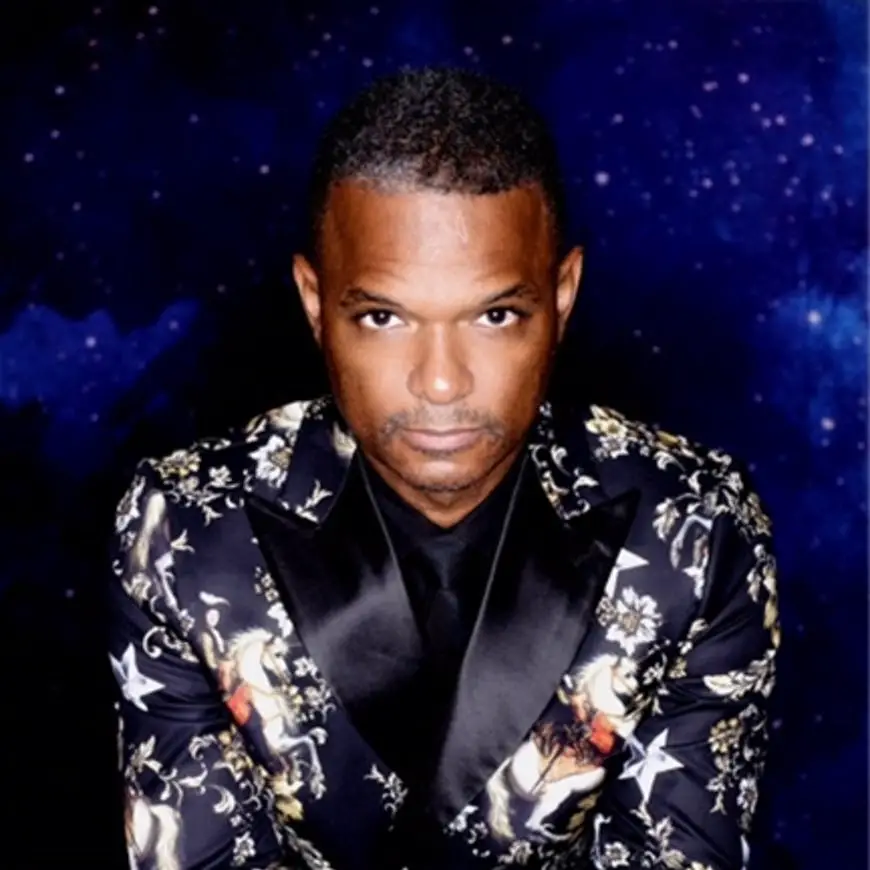 Where the book struggles however, is its details—or rather which details it chooses to focus its glossy pages on. While fans can—and most certainly have—spent hours debating which of Lamar's three albums are the best, Lewis is seemingly obsessed with good kid, m.A.A.d city over the others. He devotes more pages to discussing it than any of Lamar's other work, even returning to it at the end of the book to break down its plot line and establish the album's chronological order. While interesting and useful, it makes the hip-hop star's career feel  lopsided. Coupled with the repeating of certain facts—To Pimp A Butterfly having one less Grammy nomination than Michael Jackson comes up repeatedly—the result can feel bloated, undercutting the book's powerful narrative. 
Promise That You Will Sing About Me is important for its contribution to a growing conversation about the place of Kendrick Lamar—and hip-hop as a whole—in our culture. While its shortcomings stop the book being a truly vital read, its mere existence is important enough to forgive the foibles. Kendrick Lamar's discography is as significant to the cultural landscape Dylan's, The Beatles, or Nirvana's, and Lewis' book shows us not only why, but that we're lucky to have him.                                          
— —
— — — —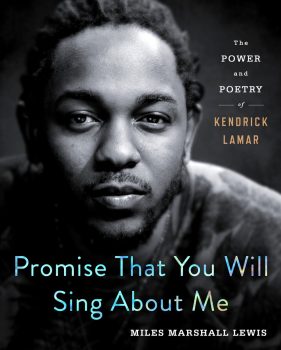 ? © Barron Claiborne