Atwood Magazine is excited to share our Editor's Picks column, written and curated by Editor-in-Chief Mitch Mosk. Every week, Mitch will share a collection of songs, albums, and artists who have caught his ears, eyes, and heart. There is so much incredible music out there just waiting to be heard, and all it takes from us is an open mind and a willingness to listen. Through our Editor's Picks, we hope to shine a light on our own music discoveries and showcase a diverse array of new and recent releases. This week's Editor's Picks features Nicotine Dolls, Matt Wills, Twin Shadow, Caroline Polachek, Harry Styles, and The Last Morrell!
— —
"The Madness"
Nicotine Dolls
I haven't stopped listening to "The Madness" since we premiered the music video two weeks ago. The second song released by New York City's Nicotine Dolls, "The Madness" is anxiety manifested in rock: Dark, dynamic, abrasive, and intimate all at once. In our premiere, I described this urgent indie rock music as "a frenetic fever dream ready to jilt us out of our collective funk."
Lead singer Sam Cieri excels at creating an emotionally heavy, vulnerable, and raw soundscape where it truly feels like his demons are coming to life. "Have you ever had a panic attack? Recommend it if you want to know what it's like to be drowning on a city bus," he sings in the first verse (he'll return to that line at the song's conclusion). In the chorus, Cieri cries, "Nobody knows the madness – the madness of being alive!" Nicotine Dolls fight for us to feel their pain, and their hard work pays off in a song that personifies the phrase "hauntingly beautiful."
---
For all its lovelorn strife and strain, "After Party" is a fun heart-on-sleeve pop song with a buoyant bounce and a litany of catchy lines. "Tell me of the after parties," Matt Wills sings right at the top. "How often do you love somebody?" Reflecting on what sounds a lot like a one-night stand, Wills wastes no time in setting the scene. Almost immediately he surrenders himself to this special someone, hoping that she will "see this through" with him. Thanks to an infectiously deep rhythm, what could otherwise have been a bittersweet ballad (listen to Wills' acoustic version, cleverly titled "The After After Party") is instead a genuinely feel-good bop full of light and affectionate energy. Wills taps into his heart in earnest, coming off as genuine in his desire to turn fleeting attraction into long-term romance. I think we all know what it's like to crush hard; Matt Wills has brought those familiar emotions to life in a dazzling mover n' shaker.
---
"Only for the Broken-Hearted"
Twin Shadow
My heart must be in a mood this week, because I'm feeling all the feels and absolutely loving it. Those looking for a touch of shiver-inducing tenderness will find a home in "Only for the Broken-Hearted," Twin Shadow's aching ode released earlier this year. The artist born George Lewis Jr. sings with a voice of golden honey as he tears himself apart, acknowledging the heartbroken pain lying at the core of loss. "You dream of sunshine, I dream of rain; You dream our past would just go away," he croons atop glowing, ambient percussion. "I'll think of you on tragic days when coming back to you comes too late." Not only is Twin Shadow an utter delight to take in, but also his words are sheer poetry. He boils love down and finds simple, touching ways of evoking the most difficult moments. You don't have to be heartbroken to appreciate his vulnerability; "Only for the Broken-Hearted" moves us to dwell in those depths all on its own.
And my love is a ribbon
I can't tie around you
In my head, there's a vision
I can't figure out
And it's only for the broken
Only for the broken-hearted
Only for the broken-hearted, baby
---
"So Hot You're Hurting My Feelings"
Caroline Polachek
You may not have heard of Caroline Polachek before, but you've probably heard of her band Chairlift, who made waves in the indie/art pop scenes from their formation in 2005 until their breakup two years ago. This summer, Polachek introduced her solo artistry, embarking on a series of singles releases that culminated in today's release of her debut album, Pang via major label Columbia Records. But before fully realizing who Polachek was and why I recognized her breathtaking voice, I fell for her album's penultimate single, "So Hot You're Hurting My Feelings."
And I'm out at a party, they're playing our song
I cry on the dance floor, it's so embarrassing
Don't send me photos, you're making it worse
'Cause you're so hot it's hurting my feelings
I get a little lonely
Get a little more close to me
You're the only one who knows me, babe
So hot you're hurting my feelings (Woo)
Can't deal
A glimmering dose of indie pop a la Your Smith and Litany's recent musical releases (both of which have been Editor's Picks as well, I might add), "So Hot You're Hurting My Feelings" radiates with emotion as Polachek sprinkles vocal ahs into a melodically-rich swath of reverb-laden guitars and synth pads. She cries her inner pangs out in hearty falsettos magnified by layered voicings, and whether she's singing naked or dressed up in harmony, we feel the emotional turbulence burning up inside her. This is the kind of catchy, creative pop music I love to immerse myself in: A brush of dazzle over intimate depth. Before diving headfirst into the full-length Pang, I recommend trying "So Hot You're Hurting My Feelings" on for size: You'll love the way it makes you feel.
---
Harry Styles is switching things up, and while I was honestly not ready for it upon first listen, I'm now proud to say that I am fully on team "Lights Up." The former One Directioner's 2019 return is a wet dream of cinematic electropop dripping with breathtaking falsetto and deep, heavy grooves. It's a polished, sweaty pop jam burning with introspective warmth and an inspiring level of self-confidence, self-knowing, and self-acceptance. Styles sounds so at home as he builds from a stripped-down bridge up into a resoundingly passionate chorus:
All the lights couldn't put out the dark
Runnin' through my heart
Lights up and they know who you are
Know who you are
Do you know who you are?
Shine, step into the light
Shine, so bright sometimes
Shine, I'm not ever going back
Pop artists especially often seek to make big songs that speak to the important moments in our lives. In his first post-1D debut album, Styles avoided inserting himself and truly spoke from the heart: His music wasn't a glitterball of energy (as his pop group was often known for), but rather a mature reflection bridging the electro-acoustic gap. In that space, Harry Styles shined brighter than he ever had before, stepping out of the pop music bubble and proving himself to be so much more than the images associated with his name alone.
Having already drawn back the curtain and garnered some well-earned respect in the process, Harry Styles is free to indulge and experiment in whatever floats his fancy. "Lights Up" is an indisputably sexy affair encouraging self-expression and self-love; it's poppier than Styles' debut and bigger than most of that album's tracks, but it's nevertheless personal and well-rounded, unassuming and genuine.
Harry Styles has lit up our lives like nobody else.
---
"Another Boy"
The Last Morrell
In premiering The Last Morrell's debut single "Fine Now" last month, I marveled at the Yorkshire artist's ability to "capture heartache's turbulent storm in a vivid ballad." His sophomore single is equally evocative and just as personal, finding the artist wrestling with insecurity and doubts over his own self-worth in the grander game of love. "Another Boy" wanders the hallways of thought following an extinguished flame, with the artist opening himself in full: "You told me I was boring yesterday," he sings. "I probably laughed and joked to hide away." Mixing his strong chest and falsetto voicings with colorful piano and warm harmonies, The Last Morrell takes us on an adventure through some of breakup's rawest moments. "I must have got stuck on this joyride, but somehow I lost the joy – oh, I… Could it be that I am just another boy?" Playful Beatles-esque balladry mixes with the artist's grounded self-questioning to turn the bittersweet into a sweet, solemn experience to which we can all relate. We've all been "Another Boy" at some point; The Last Morrell is just the latest artist to express the frustration and sadness of that painful recognition.
---
— — — —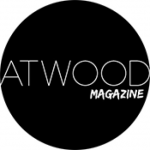 ---
---