London-based producer Shadient takes his music– as well as his charity work– to new lengths with 'Infinite Structure.'
— —
Not everything can be achieved in the span of just 11 minutes, but with the release of Infinite Structure, that will prove to be just enough time to step inside the mind of Shadient, a fiercely talented producer who's as dedicated to creating fiery EDM music as he is to contributing to a more just society.
Hailing from Essex, England, the young man born Morgan Hicks has spent several years synth-ing up remixes for other artists, including three-man Texan EDM group Wavedash and Los Angeles trap king RL Grime. He's made room for some original material of his own, most notably his first two EPs, winter + reality (2017) and DIVIDE (2019). His third entry to this collection, Infinite Structure, is a mere three tracks long, but that's all Shadient needs to prove just how thoroughly he's mastered the craft of electronica throughout his time in the game.
Notably, this record marks the first occasion that Shadient is opening the doors to a guest vocalist on one of his EPs — track number three, "Miles of Mind," brings aboard singer Syndey Fisher, also known as fknsyd, to a memorable effect. At the same time, he's opening his heart as well. Shadient has chosen to donate all personal proceeds from the EP to Reclaim The Block, North Star Health Collective, and Louisville Community Bail Fund.
Here, Shadient goes into further depth on the making of this brief-but-powerful project with Atwood Magazine!
Listen: 'Infinite Structure' – Shadient
A CONVERSATION WITH SHADIENT
Atwood Magazine: Following winter + reality and DIVIDE, what went through your mind as you set out to produce a third record, Infinite Structure?
Shadient: I grew a distaste for making hyper-produced, DJ-set orientated bass music. Not only was I not enjoying writing that stuff, but I felt like it was becoming predictable for me to release music of that style. My biggest desire with music is to always surprise people.
Even by EP standards, three tracks is pretty short. How do you react to the pressure of having to pack as much of an artistic statement as possible in such a concise space?
Shadient: I usually go about writing projects as they naturally occur to me. There's usually not some bigger picture idea or plan to write an EP or album, or whatever. But this time, I really wanted to dip my foot in unexplored waters. I'm reaching for so many new styles and sounds. I made it intentionally as short as possible, so I could ease my followers into the world I will soon deliver a mammoth amount of work within.
Your stated goals for the tracks ''Fade'' and ''Erode'' are, respectively, ''transporting you back to a place of nostalgia'' and ''placing the listener in an energetic trance.'' How do you feel you were able to achieve each of these objectives in the finished tracks?
Shadient: Well, "Erode" feels pretty self-explanatory in that regard. It's a very driven jungle tune with lots of West Coast-style contemporary production, which is what I grew up listening to. In "Fade," I really wanted to sing on the song myself. I made it clear to myself that my own voice was the only option– no features, nothing else. I think the fact that it's so focused on songwriting– and even has my own vocals, for that matter– makes it a pretty entrancing experience for people who are familiar with my work. I often describe it as, "What if Michael Bay made a psychological horror movie?"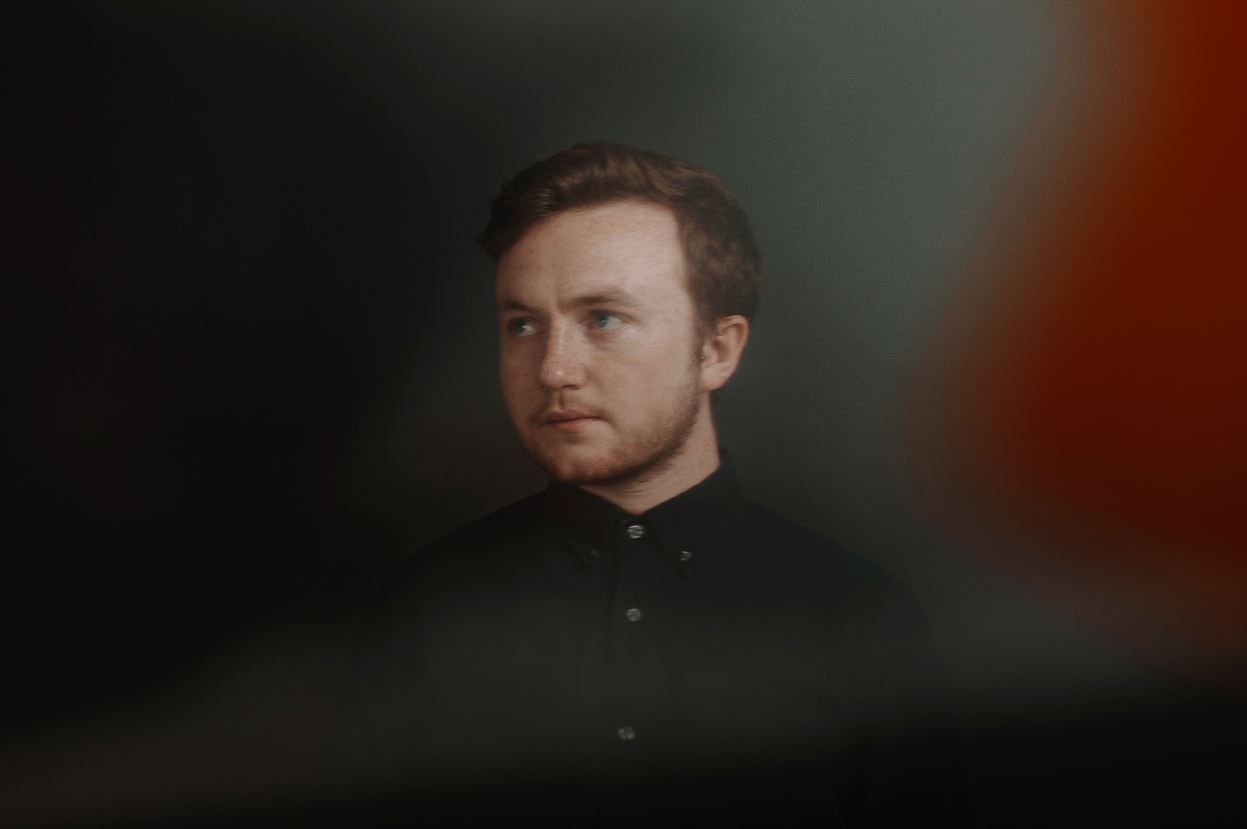 ''Miles of Mind'' is the first track on any of your three EPs to feature a vocal appearance from a guest artist. In what ways is that significant new ground for you as a producer? What steps did you take to make the most of fknsyd's appearance on the song?
Shadient: Well, fknsyd and I are very close, both as artists and as friends. We've known each other since I made a remix for my friends in Wavedash that featured her on it. That single-remix made us both see each other as extremely similar artists with many shared values, in terms of writing music and creating art in general. We've made about five songs together over the last two years, and "Miles of Mind" ended up being the most promising one to date (there are more coming). We both immediately messaged each other lots of randomly capitalized swear words and exclamation out of excitement back when the first solid mix was done. The whole experience of writing that song was a complete pleasure, and fknsyd's a fkn genius.
What sort of creative connections have you made as a member of London's massive electronica scene? How have they helped to inform your own identity as an artist?
Shadient: It's funny: I actually am not that familiar with many relatively well-known British acts or artists. My music only ever really found an audience in the States, particularly because all of the support and co-signing I got over the years were from big American acts like Porter Robinson, RL Grime, Rezz, Mat Zo, Madeon, Slander, and so on. All of them are wonderfully kind and supportive acts within an extremely challenging market and industry.
How did you select which charities to donate your proceeds from the new release to? Why is it significant for you to use your voice and power as a musician for a worthy cause?
Shadient: fknsyd and I chose those charities at the time because they supported causes we felt most passionate about. It's always hard to pick. I've always wanted to use my platform as much as I can to encourage change and implement opportunities and rights for otherwise unsuccessful BIPOC, members of the LGBTQ2IA community, women, and so on. Given the current political climate, we wanted to do everything we could for black individuals to live their lives free of fear, injustice, and pain. I'm fully aware of my privilege as a white male in this industry and I want to use it for nothing but good.
It's a shame your touring schedule for the year was cut short, but once things resume, where and with whom are you most looking forward to performing next? Additionally, do you have any favorite memories from your onstage experience thus far?
Shadient: I love playing in the States. It's like a free vacation, and I've said before that I'd tour for free if it were viable for my health and life. I love having the ability to share all of my music– the music I love and have always loved– with fresh ears, potentially introducing people to new music that could change their lives.
My favorite part is meeting people, though. I recall meeting a young woman at Red Rocks when I opened for Rezz last year. She told my music's visceral energy and relentlessness motivated her to keep going while feeling extremely suicidal and depressed. That was a life highlight for me because it gave my music a whole new purpose for me. I'd even argue that conversation sparked me to aim more towards creating more earnest and sincere art, rather than forcibly trying to "play the game". I just love the few followers I've gotten so, so much. They're all so well-spoken and intellectual people!
Anything you'd like to add?
Shadient: I really want people to know this EP is a bridge to my next project. Of course, it stands on its own as a release, but this is more a 'Welcome' sign of what's to come. It's going to be extremely special, and I'm knee-deep in the process of making it. But, my god, am I excited.
— —
? © Isha Shah
:: Stream Shadient ::
---