Two friends from Stockholm show early promise as pop-producers with "Destiny No. 20," their first single under the Tomode banner.
— —
Man, the catchy pop tunes just keep flowing out of Sweden it seems. The latest to contribute to that enduring trend are Stockholm natives Carl Leanderson and Viktor Westerberg. Together, they recently formed a funk-pop duo named Tomode and put their first foot forward with their greatly enjoyable debut single, "Destiny No. 20."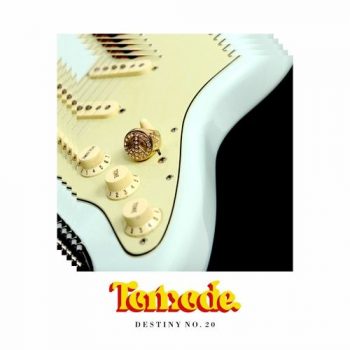 "We want to make music that can act as a remedy to the slight despair we all feel, living through the 2020s," the duo has explained. "'Destiny No. 20′ opens the door to everything we love – it's got vibrant drums, pulsating arpeggios, disco guitars and a funky bassline. It's as much "Good Times" with Chic as it is "Dancing on My Own" with Robyn. Hopefully, it ignites a spark somewhere out there in the darkness."
Here, Atwood Magazine learns more about how Leanderson and Westerberg decided to venture outside of their professional fields of law and tech and join so many of their countrymen in creating infectious electropop!
Listen: "Destiny No. 20" – Tomode
A CONVERSATION WITH TOMODE
Atwood Magazine: Any artist or music act's debut single is a chance for them to make a major introductory statement to their new audience. What sort of statement do you feel you make with ''Destiny No. 20''?
Leanderson & Westerberg: Good times are not dead! Despite everything that's going on right now, we want the listeners to be able to get drawn into this warm, fuzzy atmosphere where everything is just peachy and groovy. It's not that complicated, really!
Have you always been fans of '70s music/disco? What inspired you to bridge that era with more modern music in your new single?
Westerberg: For Carl, I know it's been a lifetime thing. For me, though, I think it sort of developed over time. When I started out, I had a love for punchy, groovy pop tracks from artists like Queen, Daft Punk, and Empire of the Sun. When I traced that sound back to its source, I found George Duke, Chic, and all that good stuff. Having been raised on a bit of high-quality Swedish Pop (Miike Snow, Robyn, Kleerup), the combination of these sounds just came naturally over time in the studio.
Leanderson: There's not really a day that goes by without me listening to "September" by Earth Wind & Fire.
You say that you spent ''a few formative years in the studio'' before coming out with your debut single. What took place during those few years? What made you decide you'd developed your act enough to go ahead and put out a single?
Westerberg: We had been playing together for a long time as a bigger band, which was a blast. But I think we (meaning Carl and I) realized that we needed to sit down for a while in the studio to really build our own sound. I think we started working on this single a few years back as a start and began with a pop/disco chord progression that I put together at home on the piano. A few weeks later, Carl sent me the rhythm guitar riff and drummer/bassist Johannes Haglund laid down some classic 4/4 drums and a wonderful bass line. At this point, we knew that we had a foundation for something that was a bit beyond what we had previously written and a little bit more in line with our shared vision.
After that, I don't really know what happened – we worked the track through so many different versions for a few years and finally ended up with this version. The "No. 20" being both a wink to the fact that we've had around twenty or so different versions of the track and we thought it would be fun to name it after this decade since we were finally able to finish it. We really had no idea how this decade would unfold.
Leanderson: I'm pretty sure Viktor sent me the idea of the song way back in 2016. The guitar track that we hear on the song today was actually recorded back then. It was recorded in a super small dorm room in Uppsala, where I used to study. I think we recorded elements for the song in around six or seven different locations – for instance, the piano was recorded in Sofia Kyrka in Stockholm. Shout out to choir conductor Bengt Ollén and Arne the gatekeeper for that one.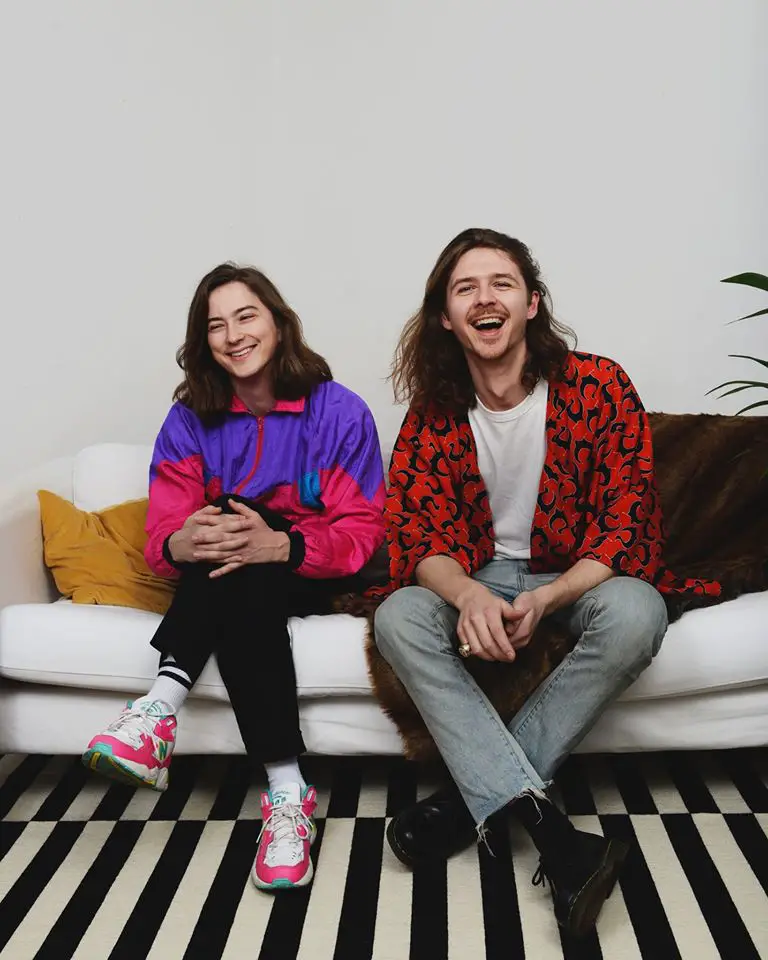 When you're not making music, what keeps you two occupied? How do your professional careers and your artistic interests overlap?
Westerberg: I actually work as a law clerk at a district court here in Stockholm – it's kinda serious work, so the atmosphere is incredibly different from when I do music stuff with Carl. I think the contrast is inspiring, though!
Leanderson: I work for a tech company in Sweden, which comes in handy when you're addicted to buying synthesizers. Sometimes, though, it can be hard to find time to be in the studio. Especially since I used to travel a lot and only really came home during the weekends. Whenever I did come back, though, the home sessions would be great, since I built up a lot of inspiration during my absence.
What was your upbringing in Sweden like? How did the environment there influence your desire to pursue music-making?
Westerberg: Growing up in Stockholm, both my parents worked as classical musicians, so there was an instant presence of music at home. However, that lane felt very accomplished and refined. Conversely, there were a lot of interesting acts pushing electro and pop further on the Stockholm scene around 2005-2010. Electro outfit Stay Ali was a big contributor (just listen to "Johnny On The Spot" on Soundcloud and you'll know what I mean). I think that somewhere around that time, I realized I had to try to make some of my own stuff in response to what I was hearing around me.
Leanderson: I grew up in a suburb of Stockholm, but I spent most of my time in the city. That was where I went to school and also met Viktor for the first time. Music has always been a huge part of my upbringing. Pretty much everyone in my family is influenced by music in some shape or form. I remember deciding when I was around 12 to start a band, but the problem was that I couldn't really play anything, so I had some catching up to do. Despite that, the band still had to be formed. The band members didn't really agree on any mutual genre, so we played whatever we wanted to play, and from that, you learn what works and what doesn't. For the most part, what doesn't.
''Destiny No. 20'' is one of several preview tracks off of your debut EP, scheduled for release in the fall. What can you share with us at the moment regarding this upcoming project?
Westerberg: Right now, we're putting the finishing touches on our second single "Autostrada". It's an instrumental – more on the side of Todd Terje and Harold Faltermeyer with some classic Italo-vibes. After that, it looks like we're gonna pump out "Golden Retriever", a retro "take-a-drive-with-dad" pop song. Hopefully, you'll enjoy them both!
Leanderson: Yes, the EP is coming! The songs that we are working on right now are quite different from each other, but if you liked this one you will certainly enjoy the rest. Perhaps we will make a music video for "Destiny" as well and broadcast it on the Open Channel in Stockholm.
Anything you'd like to add?
Both: Don't play hard to get!
— —
? © Mathias Roth
:: Stream Tomode ::
---