Atwood Magazine is excited to share our Editor's Picks column, written and curated by Editor-in-Chief Mitch Mosk. Every week, Mitch will share a collection of songs, albums, and artists who have caught his ears, eyes, and heart. There is so much incredible music out there just waiting to be heard, and all it takes from us is an open mind and a willingness to listen. Through our Editor's Picks, we hope to shine a light on our own music discoveries and showcase a diverse array of new and recent releases.
This week's Editor's Picks features Glass Animals, The Staves, Mt. Joy, Gordi, Cold War Kids, & Lewis Del Mar!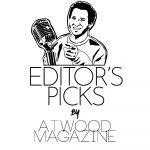 — —
"Ooh, we're breakin' down – whispers would deafen me now," sings a raw, impassioned Dave Bayley in the turbulent song, "It's All So Incredibly Loud." A few minutes later, Bayley hits an emotional crescendo in the intimate, aching outpouring "Domestic Bliss": "Why'd you put up with that shit? Why'd you go back for that kiss? Maybe it tastes like him when you got tears in your lips… Fight for me – we can leave, I'm beggin' please, on my, on my knees." A song about witnessing abuse as a child, it finds Bayley reckoning with the impact of a single experience on the rest of one's life.
These are just two of the many powerful moments and evocative songs gracing Glass Animals' freshly released third album Dreamland – the latest in a series of masterpieces from the talented Oxford quartet. 2014's ZABA remains an intoxicating, transportive experience, and 2016's follow-up How to Be a Human Being brought those sounds to life down here on Earth – but it's here, on 2020's Dreamland, that Glass Animals have successfully elevated intimate memories into universal expressions of human experience. From the woozy opening moments on the title track, to the multiple endings winding their way through closer "Helium," Dreamland is a singular and stunning journey into Bayley's memories, fantasies, and more so than ever before, his real emotions. High highs like the saccharine "Tangerine" and pumping "Heat Waves" are great listens on their own, with deeper immersions into relationships ("Tangerine") and vulnerability ("Heat Waves") for those who enjoy that kind of depth and nuance.
In short, Glass Animals' triumphant third offering is a soundtrack to better understanding the things in life that make us who we are. Each of Dreamland's songs is like a collection of scars – the results of a life lived. We all have them, but they appear on each of us in different ways and in different places; nevertheless, they are there, seared into us as some of the many cornerstones defining the individuals we are today. It's incredibly human, and it's incredibly Glass Animals.
Personally, I've seldom found myself more moved than I was when I first heard and understood the implications of "Domestic Bliss." For all looking for songs with a spiritual and emotional release, that track fill you up and wring you dry.
I see the bruise, I see the truth
I see what he's been doin' to you
Blood on the shoes, what's his excuse?
He say he doin' some new kung fu
You always use his bullshit excuse
But I see what he's been doin' to you
Why'd you put up with that shit?
Why'd you go back for that kiss?
Maybe it tastes like him when you got tears in your lips
Why'd you put up with that shit?
Why don't we pack and leave this?
Why do you smile when he cries?
Why do you cry when he wins?
Fight for me
We can leave, I'm beggin'
Please, on my, on my knees
Go to Hawaii
Fight for me
Said we can leave, I'm beggin'
Please, on my, on my knees
Hawa-Hawaii
One of England's finest groups returned just this past Friday in a haunting dance with grace, maturity, sisterhood, and connection. "Nazareth" is sublime inner beauty dressed in an acoustic guitar and buoyant, shimmering three-part harmonies – finding The Staves maintaining their place as one of the best, if not most under-appreciated folk bands of our time. The modern-day CSN weave a spellbinding, achingly emotional indulgence on their latest single that invites us all to contemplate life, time, and purpose from both an intimate perspective and a bird's eye view:
Keep the shadows off, off my back
And my melodies on your tracks
Seely, cinematic trouble on my mind
Lonesome is the road to leave it all behind
Remember what you did, and never let it go
Keep it all inside, and never say so
In your eyes, you're still a child, skin and stones
Look into the mirror, see you're getting old
Looking at each other, we are getting older
Jessica, Camilla, and Emily Staveley-Taylor have never sounded more at home with themselves and their sound. "Nazareth" is organic indie folk as layered in melodies as it is lyrical subtleties. Recorded outdoors with a field recorder, the track captures The Staves' essence while inviting its listeners to dive into ourselves. "The song was intended to be in the spirit of an Irish blessing or a kind of a prayer, asking to be kept safe – but it pretty quickly became a more personal and introspective lyric," the band shared in a statement. "Moments of glory quickly faded. Worrying, trying. How we mean everything and nothing at the same time. To everyone, to no-one."
We are all famous, we are all golden
To anyone these days
We are all ageless, we are all chosen
To anyone these days
To nobody (Ooh)
To nobody one day
When listening to "Nazareth," I think about time. I think about who I am today, and how eventually I will not be – but that does not need to matter, if I am here now. It's a sobering thought, but it's one that reminds me not only to live my days to their fullest, but also to embrace life wholeheartedly for the magical moments and special connections I get to share on a daily basis. Quite simply, "Nazareth" reminds me that being here is a miracle in and of itself; it's a little encouragement to appreciate this little things, the big things, and everything in-between.
For a song to do that, I think, makes it pretty special.
From their humble beginnings less than four years ago, indie rock band Mt. Joy have catapulted into ears and hearts across North America and beyond as one of the premier rock bands of our time – a badge they seem to have accepted, with at least a little dash of pride, on their sophomore album 2020's Rearrange Us seems to pick up where 2018's Mt. Joy left off, delivering thirteen new passionate indulgences full of feverish intent and utter tenderness. Falling in-between The Rolling Stones' R&B rock grooves and The Lumineers' folk rock freedom, Rearrange Us expertly balances a wealth of instruments, harmonies, subtle riffs, and hearty solos; it's the party you never quite want to end – a mixed bag of good times and bad ones that hits home with familiarity and compassion. Frontman Matt Quinn continues to be a reckoning force in his own right, wielding his growing vocal talents like a finessed acrobat walks the tightrope: With confidence, poise, and supreme finesse.
This album is quite a long time coming for Mt. Joy – who spent the bulk of the past four years cutting their teeth on the road, and sadly won't have the chance to tour this album for many more months. It's their Led Zeppelin II in that regard – a record that came out of experiencing crowd reactions to live shows, and feeding off that energy. Mt. Joy's choruses are seething with feeling, and their verses are much more than the bridges between two high points, giving space for us to breath in those pulsing bass grooves and heated drum patterns. Is it naïve to say an album is without any dull moments? Sure, but give this album a listen and then come join me in my naïvety.
Rearrange Us is the kind of record you listen to, flip over, listen to, and flip over. It's an adventure of continuous returns never seem to dull, no matter how many times you turn on opener "Bug Eyes" and feel that first groundswell of guitars and signaling the rush of feeling to come. Big crescendo songs like "Death" and "My Vibe" fit well alongside softer moments like "Have Faith," "Us," and "Become" – three particularly soft songs soaked in the emotion in Quinn's voice, the humanity of his lyrics, and the sheer talents of the band as a unit. Yet it doesn't matter where they're reaching a climax or dwelling in silence; Mt. Joy get the most out of each song, and the result is a charming collection that gives fans everything we thought we wanted, and then some.
She took my breath away for the first (of many times) in 2017, and this year, Gordi has left me with nothing but unadulterated applause. Her sophomore album Our Two Skins is a brilliant, tender, emotionally soaked vessel of vulnerability, self-discovery, and intimate depth. Uptempo moments in "Unready" and "Sandwiches" showcase Gordi's ability to coat self-reflection in catchy, hauntingly good pop – but it's in spaces of subtly, calm one second and turbulent the next, that Gordi shines. "Aeroplane Bathroom" is some of the most expansive and delicate six minutes I have ever experienced. The song is overwhelming and completely exposed – a no-holds-barred confessional reckoning with the self – and it's the perfect introduction to a record that is so definitively of this moment and so unapologetically personal.
Do you see yourself
Do you see yourself unravelling?
Do you know, that these bones were always mine?
Where before this
Where before this was I travelling?
Was this always
Was this always by design?
'Cause I can't get my shit together
In this aeroplane bathroom
I'm wondering why
I haven't seen myself before
In naked lights, and sleepless nights
I'm trying to remember
But the contents of my chest are down there on the floor
Yeah, my mouth is tired
Yeah, my mouth is tired from biting my tongue
And my fingernails are bloodied
My head is clearly muddied
And I'm so sick of coming undone
Me, the stranger, be the danger of inference now
I'm unwilling to allow you thinking less of me
Gordi's music is not necessarily the kind of music you're going to break out on sunny summer days; personally, I prefer to save it for the quieter, restful evenings, where the sun is setting peacefully and the sky is in the midst of turning from bright blue to red, to orange, to pink, to black. Built out of isolation and deep reflection, this record inspires introspection and contemplative though; it invites us to dig into ourselves, and helps us to be okay with what we find.
Gordi doesn't claim to have any answers in her music; she's just trying to figure out who she is, and how that relates to the rest of the world (and if it even needs to relate, for that matter). Our Two Skins is a slow and steady process of becoming. It's as devastating as it is uplifting, a humbling and soothing journey from start to finish that leaves me, once again, with my breath taken.
"You Already Know"
Cold War Kids
Cold War Kids continue to be proof that bands can, in fact, be like fine wine – they only get better with age, and "You Already Know" is just the latest example of that process in action. The indie rock band continue a recent streak of soul-inflected rock jams as they prepare for the upcoming release of NEW AGE NORMS 2 (out August 21), the second installment in a three-album package that has, to date, reckoned with politics, freedom, inequality, purpose, place, being, and so on.
What's remarkable about "You Already Know" is how relatively generic its lyrics seem to read, especially when one considers how hard its chorus hits home. The beauty of a great song, I believe, is its ability to mean whatever we need it to mean in that moment – and that is certainly the case with "You Already Know," an unrelenting anthem that preaches empowerment and self-determination:
Wake up to blinding light
This is how we start the day
When will it crystallize?
Confusion sets the stage
I've wasted half my life
When will I get to cruise?
I still feel so far behind
I feel left out of the loop
Out of the loop
Out of the loop
If you want it
You can have it
Come and get it
You already know
Like 2014's game-changing single "First," I truly believe "You Already Know" is a sleeper hit in the making. It's got the passion right, the messaging down, and the raw in-your-face attitude that can connect generations. Now granted, I am biased in that I think Cold War Kids are one of the best indie rock groups of a generation, and I find Nathan Willett's voice to be a thing of utter gold. Nevertheless, I believe in this song and feel that others will too.
"Rosalie (CH. II)"
Lewis Del Mar
It has been a long, long time since I first connected with Lewis Del Mar; I remember how refreshing I felt their debut "Loud(y)" and 2016's later single "Painting (Masterpiece)" to be – these songs truly shine with the light of day and the comfort of night. That's the feeling I get once again with "Rosalie (CH. II)," one of the singles taken off the band's forthcoming sophomore album AUGUST. With a lilting, forward-moving beat and entrancing instrumentals, "Rosalie (CH. II)" engulfs listeners in a sensational world of light and darkness, stasis and movement, knowing and wondering. With a story of grief, connection, human empathy, and more, Lewis Del Mar shock us out of our bubbles to remind us of the worlds outside our own. The lyrics tell it all:
I was dancing alive
Dilating the eye
On the fourth of July
Rosalie
You were grieving a life
In the room above mine
The police were outside
And I saw you wailing
Ooh I saw you wailing
In the street
(That boy, that boy)
Ooh I saw you wailing
Ooh I saw you wailing
Like that was me
(That boy, that boy)
When we listen to "Rosalie," we don't necessarily have to think about a chance encounter with a stranger grieving a recently-deceased loved one. We don't need to think about death at all, if we don't want to – because this song is so much more than that. It's a humbling tune that recognizes that which divides us, and seeks to overcome it – by taking that first step we all can take, to be aware of the lives around us. Empathy and self-awareness are premiums in our society, but they're easy to attain if you simply try to open yourself up to the world – and that's what Lewis Del Mar do here: They open themselves, and all who listen, up to the outside.
It's one thing to enjoy "Rosalie" for the enchanting song it most certainly is; it's another entirely to appreciate the depth of the band's lyricism. When they sing their catchy chorus, it's a recognition that we are all "Rosalie" to some degree – in some form, somewhere, someday. That's heartbreaking, but it's also enriching to recognize the emotions we all share and the experiences we all share – and in doing so, we find new bridges to connect otherwise disparate lives.
You are my mother, my father, my brother
You are my mother, my father, my brother
Ooh, Rosalie
I need to reach
A life outside my mind
— — — —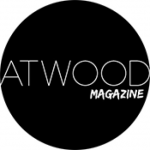 :: Editor's Picks ::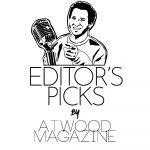 ---