Best known as the lead singer of Paramore, Hayley Williams is reintroducing herself with her first-ever solo song "Simmer," the dark, melodic lead single off her upcoming debut solo album 'Petals for Armor'.
Listen: "Simmer" – Hayley Williams
---
In unaltered courage and a desire to experiment, Hayley Williams is stepping out on her own with the release of her first-ever debut solo song, "Simmer." The GRAMMY Award-winning lead singer of Paramore has spent the last few years writing and recording music that seems to echo a sound that's a little less Paramore, but truthfully still undeniably Hayley Williams. Tapping into her experiences with bottling in anger, fear, anxiety, struggling to carry out compassion and then fighting to overcome those things, "Simmer" is a dark, melodic track that not only shows off a more mysterious side to Williams' artistry, but also reveals to listeners that this energy has been a part of the singer all along.
For the last 11 months, I've been quietly writing and recording a collection of songs I could've never imagined would come to exist. It's a scary thing to plant a seed and not know what may bloom. Well. No going back now. Let's see what happens.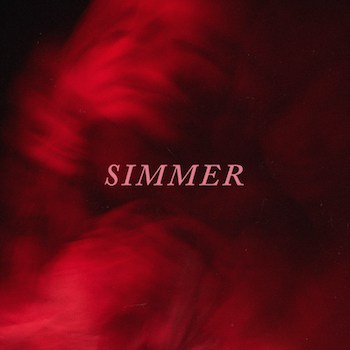 Opening with a rhythmic introduction where Williams uses her breath to mimic percussion, "Simmer" is a sinister-sounding track with synth echoes and layered vocals, yet it hints at feelings of painstakingly beautiful honesty, confusion, and rage. The song is driven by heavy guitars, but still very different from the way Paramore uses heavy guitars. "Simmer" highlights the way guitars can push a song forward – it is almost as if it pushes Williams' voice to better tell the story.
In the song, Williams wrestles with the idea of controlling one's anger and how to let go of it. She repeatedly breathes out the words, "Give in," and "Control," to mirror how consuming the fight for handling emotions can be. After spending most of her youth growing up in the music industry and a decade-plus on the road touring, Williams draws from her unique life experience to reveal her deepest fears and struggles. Every chorus boldly wonders, "How to draw the line between wrath and mercy?"
Petals For Armor is the title of Williams' highly anticipated debut solo album, set for release this May. She shared that even though this musical side project was a step out of the box for her, it allowed Williams to get experimental with musicality and sound. As for her lyrics, that is a talent and truth she's always carried with her and would be no surprise to any Paramore fan that "Simmer" is just as equally moving and powerful as songs she's written before.
"I'm so ready and so incredibly humbled to get to share this project," Hayley Williams recently shared via press release. "Making it was a scary, empowering experience. Some of my proudest moments as a lyricist happened while writing PETALS FOR ARMOR. And I was able to get my hands a little dirtier than usual when it came to instrumentation. I'm in a band with my favorite musicians so I never really feel the need to step into a role as a player when it comes to Paramore records. This project, however, benefited from a little bit of musical naïveté and rawness and so I experimented quite a bit more. Now that it's time to put it all out there, I can finally exhale. I'm excited to let people in to experience a different side of myself that I've only very recently become familiar with."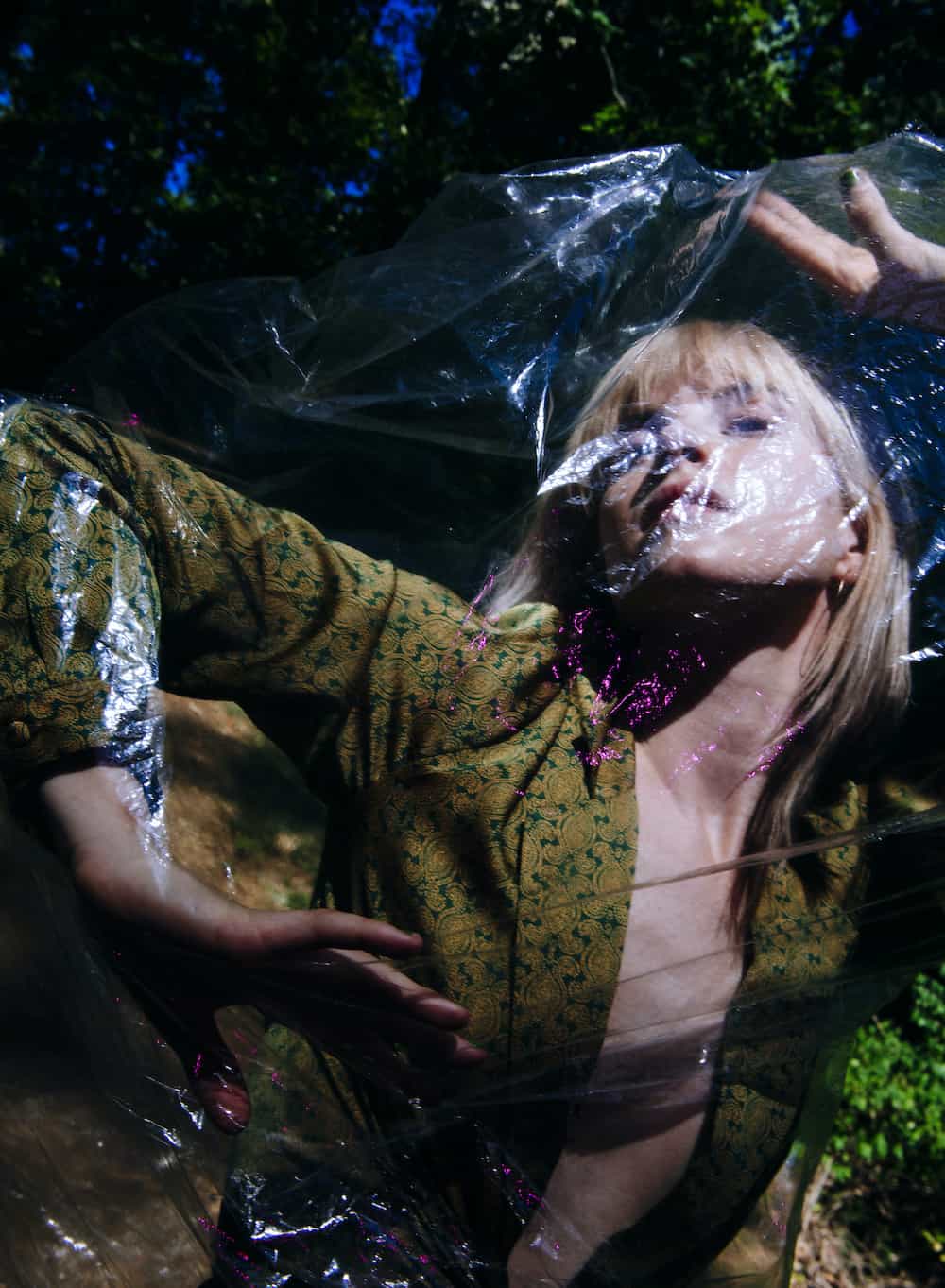 Paramore have been on a little bit of a break from the music scene ever since the release of their chart-topping 2017 album, After Laughter, and while fans of the band have been wondering while they were up to, Williams was working on Petals for Armor – her highly anticipated solo album which is set for release this May. However, Williams has never been one to leave the best things behind. Petals for Armor and the entirety of this project is not only a way for Williams to express herself as herself in new, creative ways, but also a musical collaboration between her and her closest friends. "Simmer" was written by Williams alongside Paramore's guitarist, Taylor York, and the band's long-time touring bassist, Joey Howard.
Paramore fans have been left to wonder if this means the band has come to end, but Williams has assured her loyal fanbase that it's far from the truth. Just as she's said in the past throughout the band's lowest lows, breakups, and hiatuses – "Paramore is still a band." Her bandmates even took to Twitter yesterday just after "Simmer" had its worldwide radio premiere on BBC Radio 1 to say:
We are beyond proud of @yelyahwilliams for stepping out on her own and making her own art. Please support our bad ass singer as she takes on the world on her own for a little bit! https://t.co/jBRaIUOroa pic.twitter.com/oRSblAAfxK

— paramore (@paramore) January 22, 2020
"I made this [record] with some of the closest people to me," said Williams about her upcoming debut solo record, Petals for Armor. "Their respective talents really shine bright throughout the record. I like to think we all make each other better and the result is something that sounds and FEELS exactly as I'd hoped it would."
The music video for "Simmer" is one that perfectly illustrates exactly what the song's emotional push and pull sounds like.
Directed by Warren Fu (who also directed the music video for Paramore's "Rose-Colored Boy"), the video shows Williams running fast and far through the moonlit woods, coming across things like abandoned bones and magical light that might serve as symbolism for wrath and mercy. Williams reaches a house at the end of the woods where she begins to cover herself in what just might be her own armor. It isn't until the last second of the video where you discover that the one thing she's been running from is herself.
---
In an extraordinary yet unsurprising way, Williams again reveals to the world that she spends much of her time digging deep into her emotions and molding them into beautifully crafted pieces of art that now everyone gets to hear, watch, and share.
"Simmer" and its music video are incredible examples of her creativity.
Wrap yourself in petals
(Control, yourself)
Wrap yourself in petals for armor
The lyric "Wrap yourself in petals for armor" not only inspired the title of Williams' solo album, but also the idea of wearing flower petals for armor also serves as a guiding force for the singer.
"The lyric is "wrap yourself in petals for armor" because I kept feeling like the way for me to protect myself best is to be vulnerable and be okay with having a lot of pain at certain times and also feeling a lot of joy at certain times," Williams writes. "As long as I'm staying soft to those things and I'm open to letting those things in and out of me. Then I can actually survive the world a lot easier than if I stay hard and stay with my fists up all the time."
Petals for Armor is set to arrive on Friday, May 8, 2020 and a tour has been confirmed to follow. Stay up to date with Hayley Williams for all the latest Petals for Armor news here.
— —
---
Listen: "Simmer" – Hayley Williams
— — — —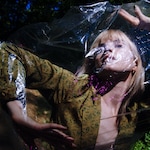 ? © Lindsey Byrnes
---