San Francisco's SUMif gives in to what's good with her pop-synth heaven single, "Collide."
Stream: "Collide" – SUMif
---
There is a point in the beginning of a relationship where fear starts to creep in and take hold. Things are good, it feels right – so you start to wonder, when is the other shoe going to drop? When this happens, you start to peel back, you start to build walls in the hopes that you won't get hurt. But sometimes, those walls need to be broken down. You need to surrender and trust the other persons, because sometimes when it's right – it's worth facing your fears. SUMiF faces those fears with pop-synth heaven single, "Collide."
Atwood Magazine is proud to be premiering "Collide," the first single of 2020 by San Francisco-based Steph Wells' electropop artist project, SumIf. The energy of "Collide" is immediately captivating. The song begins with low synth sounds, allowing SUMif's enthralling vocals to shine while the music draws you in and keeps you focused,
You show up at my front door
Your eyes look like they knew me
Feels like we've been here before
I don't know how you do it
All my armor on the floor
I'm not afraid of losin'
But I'm losing it
The video has SUMif in and out of water – submerged and awake – going in and out of air and water. Similar to how the ups and downs of these vital beginnings can feel. The lyrics match the intensity of what we see on screen as she wrestles with herself to allow happiness and allow trust.
The bridge is a steady build of anticipation to the chorus,
The tip of your lips on my lips
And I'm dying, kiss on my neck
Breathe you out, and I'm finding
None of the words,
but you know where my mind is
Bodies on fire, feel us colliding
The entire song is a melodic twist of ebbs and flows, keeping our ear engaged and then tuning us in for the chorus as the music drops,
Oh, tell ourselves we'll take this slow
But I've already lost control
My heart is in your hands, you know
So don't let go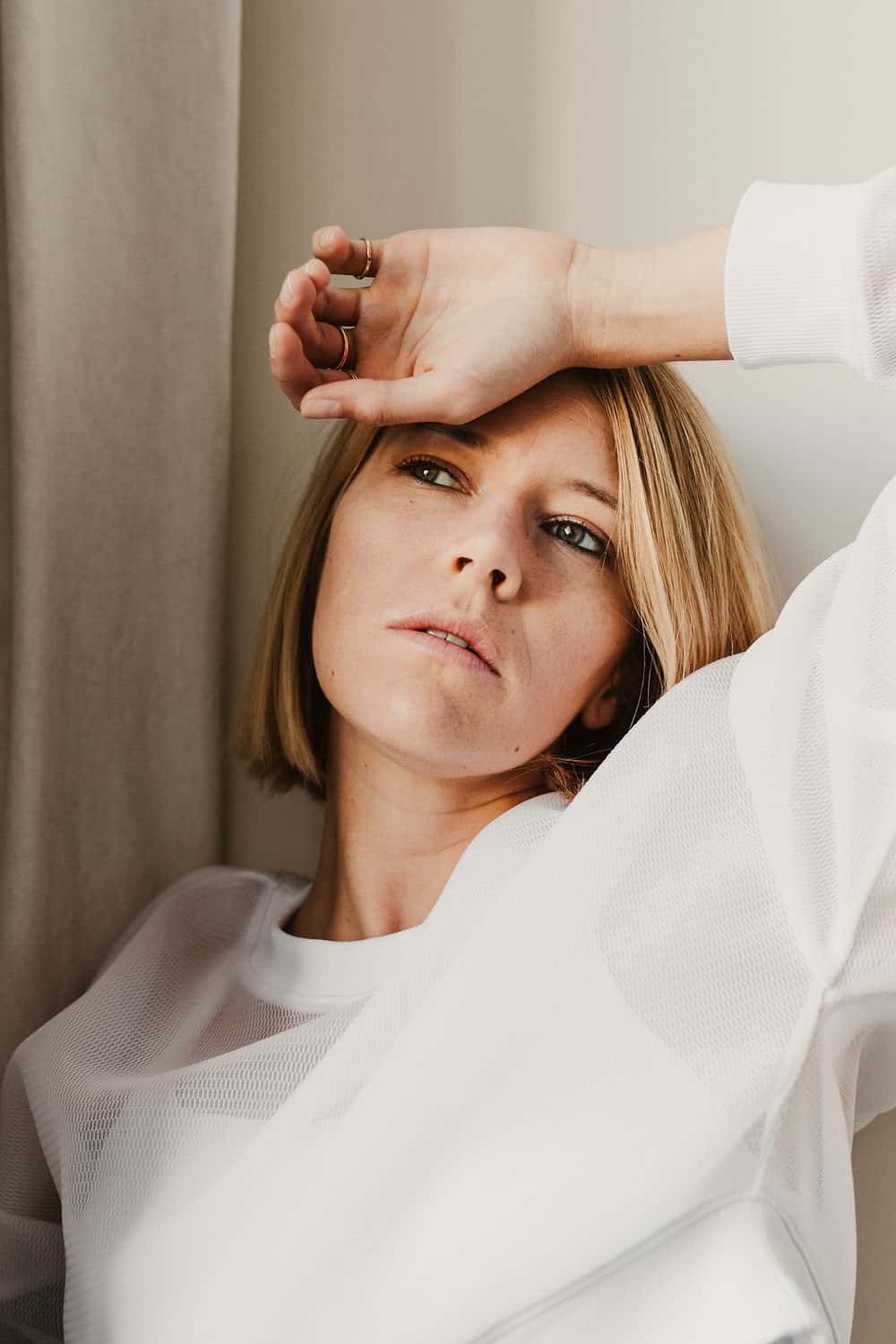 As SUMif begins to break out of her shell lyrically and visually, the beat starts to pick up. The energy matches one another inviting more beat drops and more anticipation.
Oh, come a little closer, I just wanna hold ya
You already feel like home
My heart is in your hands, you know
So don't let go
"Sometimes you meet someone who you just know will have a lasting impact on your life regardless of where the story takes you two… Collide is about meeting her," Wells tells Atwood Magazine. "I'm a hopeful* romantic, willing to go to great lengths in search of that wild/crazy/fuck yes kind of love. I wrote Collide after she met me there, for the first time in my life, someone was willing to dive in and believe that the risk of giving in to the feeling might be worth it all. She quite literally showed up at my doorstep and changed my world, making me look at love and connection through a new lens. Being with her was wild and romantic, but it felt so real. I didn't care if I got hurt – she could have had all of me."
I didn't care if I got hurt – she could have had all of me.
Musically and lyrically "Collide" is the type of song we want to hear in 2020. It is filled to the brim with innovative and intricate sounds and captivating vocals and lyrics to match. SUMif's "Collide" is a song and video that calls for immediate replay upon finish. So, go ahead, replay and enjoy all over again. Stream the song exclusively on Atwood Magazine.
— —
Stream: "Collide" – SUMif
— — — —
? © 2020
:: Stream SUMif ::
---