The Summer of Chill gets a throwback from noted lo-fi rock act Sports, and their chock-full-of-funk cut "Tell You Something."
Stream: "Tell You Something" – Sports
[soundcloud url="https://api.soundcloud.com/tracks/815622457″ params="color=ff5500&auto_play=true&visual=true&hide_related=false&show_comments=true&show_user=true&show_reposts=false" width="100%" height="300″ iframe="true" /]




---
To write of Sports' latest single, "Tell You Something" is to engage in a bit of a recent history tour of the microgenre of the teens, Chillwave.
And of all the microgenres one could research, none have provided a historical gem such as Chillwave; if nothing else, the list of alternate names for this microgenre constitute comedic gold one can bite on; "Pitchforkwavegaze," "blogrock." "Chill Bro Core," "WaveWave," "Conceptro" and "Forkshit" all elicit a laugh, or a quick exhale through the nostrils. For the internet, that's as good as rolling on the floor laughing.
Quipping that one knows more about music than Pitchfork writers is always a good way to clown oneself, but being able to predict that a genre would be loved by the king and then watch it drown out their minstrel's gallery is equal part Nostradamus as it is hilarious. In that regard, Carles was a blogosphere clairvoyant.
People love Chillwave precisely because of what it entails: sit down, play Neon Indian, chill out. It's the new millennium modicum substitute for turning on, tuning in and dropping out encapsulated in a music genre, roughly analogous to lo-fi study beats and downtempo house, but with a slightly more new-wave sound.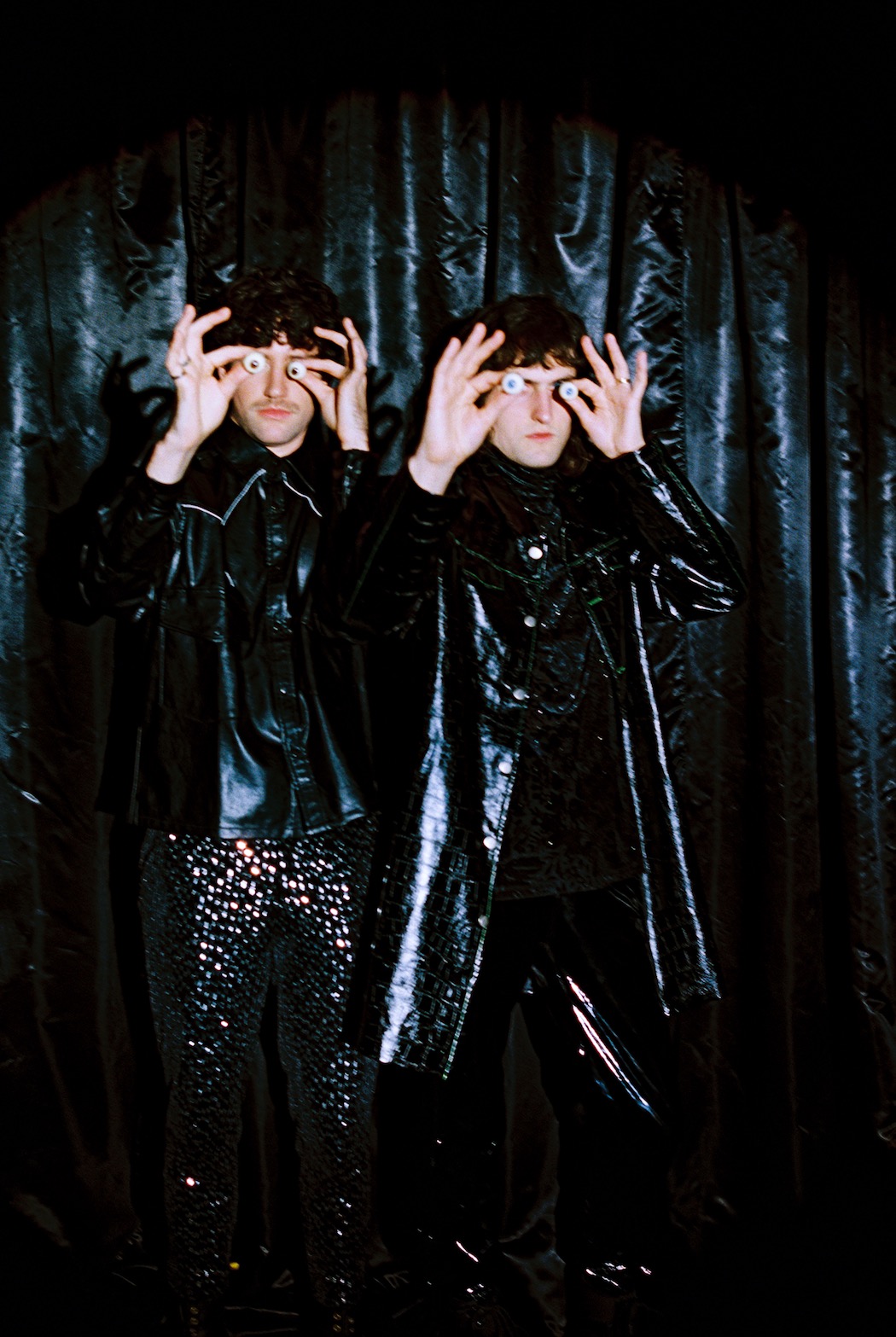 Being behind the curve on a circle, duo Cale Chronister and Christian Theriot released "Tell You Something" as a throwback to the Summer of Chill (read: 2009), a season which erstwhile would seem premature to receive nostalgia-treatment, but now seems much longer than just a mere decade ago. Perhaps music's greatest contribution to society right now is its value as a time machine, as an oasis. And what better to enjoy an oasis than with breezy, summer music?
To keep listeners on their toes, "Tell You Something" discusses a more somber topic than just boardwalk promenades and ice cream cone stories. The cut is one of communication and when it goes amiss, hard apologies, swallowing pride, admitting ignorance, all of this provides a lyrical counterpoint to the laissez-faire musicality.
I don't know how to tell you something
But I do know that it won't be easy
I'm headed in the right direction
Just tell me what to say
Besides a creamy main synth (or is it guitar?) line which makes an entrance at song's debut and then returns post-chorus to fulfill solo obligations, there is a small organ part which drones along the middle of the mind. The bass perforates the ears in a Tetris-block rhythm. Two rhythm guitars trade chucking chords from the left and right channels. Chalk another notch for Disco's post-mortem victory: a reparation of disco and late-Seventies funk musicality (even when wielded in garish manner like nu-disco) has reintroduced chop rhythm into popular music.
Chic is cool again and, as a man whose inner fashion desire includes bell-bottoms, male heels and jungle-pattern silk shirts, I am headed to the nearest Buffalo Exchange to capitalize on it.
There's so much content packed into this song, it's almost sensory overload. Not that any parts of these songs are bad, but they all commit to a theory of maximalism which stuffs the piece with a hoard of tasty melodies, rhythms, percussive effects (handclaps even make an appearance), electronic flourishes and lo-fidelity recording; hell's there's a cowbell on the right channel chauffeuring that main line. It moves to the left channel during the chorus, and is answered by what sounds like a maraca.
All in all, a dizzying display of chillwave and funkish proficiency by Sports.
Were this the indie magazine outlet, it might have nominated this best new music for 2009. Instead, let Atwood compromise on the premise that late is better than never; Sports struggle, just like the rest of us, to find the right words to say, but they do not struggle to give us the funk nor the vibe.
Stream: "Tell You Something" – Sports
— — — —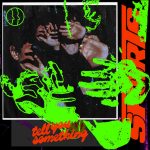 Connect to Sports on
Facebook, Twitter, Instagram
? © Elizabeth Miranda
:: Stream Sports ::
---