"Lahaina" is a luscious first taste as to what music veterans Rome Ramirez & Dustin "Duddy B" Bushnell, who have been playing in separate bands for many years, will now be able to conjure as a newly-formed duo, Rome & Duddy.
Stream: "Lahaina" – Rome & Duddy ft. Jim Messina
---
Just about a year ago, Rome Ramirez and Dustin "Duddy" Bushnell — two close friends who each have experience playing in the bands Sublime and Dirty Heads, respectively– debuted as a newly-formed duo with their first single, "And It Stoned Me." Sadly, the duo's early potential was stunted by the lockdown that began only a month later. But like the rest of the world, Rome & Duddy are now looking forward to getting back on track in their post-COVID phase, which will be defined both by live performances and the sort of feel-good music that will be vital for us all as we look to lift our spirits in the wake of this abysmal past year.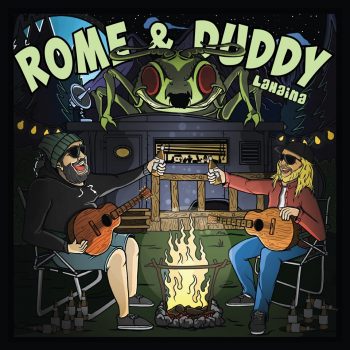 In terms of feel-good music, Rome & Duddy have gotten off to a promising beginning with their take on the 1973 song "Lahaina" by Loggins & Messina. Jimmy Messina was kind enough to join the duo in the studio as they reinvented his track, and the resulting cover certainly serves as a sonic getaway to the tropical haven in Hawaii referenced in its title. As for live music, the duo is eyeing a road trip later this year once safety conditions allow for it. If all goes well, "The Rome & Duddy Friends and Family Tour" will hit a solid plethora of cities and feature appearances by several of the group's friends and co-performers, including their fellow Californian reggae master Micah Brown of the group Iration.
Rome & Duddy share their thoughts on their early fortunes as a collaborative duo with Atwood Magazine.
A CONVERSATION WITH ROME & DUDDY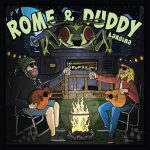 Atwood Magazine: What is the main concept behind the Rome & Duddy: Friends & Family project? How did this idea take shape?
Rome & Duddy: We wanted to put together an acoustic show where we told our story while bringing out friends from other bands! Our fans really took the idea and blew it up. The natural thing for us to do then, was to start writing some music!
It's been just about a year since the prior Rome & Duddy single, ''And It Stoned Me.'' How have you guys spent the ensuing year, which was dominated by the lockdown? In what ways were you guys able to further your musical craft throughout this whole period?
Rome & Duddy: Over the past year, we have been working at writing our debut record! We haven't recorded anything other than rough demos. We have just spent the last year perfecting the songs and really carving out the sound for when we hit the studio
How did the new single, ''Lahaina,'' come about? What was it like getting to work with guest artist Jim Messina on this track?
Rome & Duddy: Duddy and I heard the song on a cabin trip in the mountains. We knew immediately we wanted to cover it and found out quickly it was a great live track for the set. We were introduced to Jim Messina and before you know it we were in a studio together recording our rendition of "Lahaina".
You guys have some tour dates planned for early this year. What's it like to be planning live music again after such a long hiatus?
Rome & Duddy: It's a bit surreal! I mean, playing has been the majority of our lives at the this point! It's a wonderful thing to be able to hit the toad and play some shows again!
How did you guys cross paths with Micah Brown from Iration?
Rome & Duddy: Micah is an old friend of ours and an Orange County music staple! He's also help write a few records for dirty heads in the past. He's a really talented dude who we knew would make the first "Friends & Family Tour" much more special!
Will there be a new album accompanying ''Lahaina?'' Or are there any other projects you are focusing on right now?
Rome & Duddy: Yes, there is a full album in the works! We have been writing songs this past year and have narrowed down our favorite dozen! This is definitely something special and unique to our musical past.
You guys have each been involved with different bands. When you come together as a duet, how do you develop your own distinct sound while still building upon your prior musical experience?
Rome & Duddy: I think for us it is just natural to drift off a bit. We are both very easy going, carefree musicians and we really get to explore some of that feeling with this project. There is something so magical about the simplicity. Story telling becomes vibrant.
— —
— — — —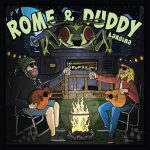 ? © 2021
:: Stream Rome & Duddy ::
---