Slowdive are no strangers to long pauses between albums (to say the least), so to have new material from the famed British shoegaze pioneers feels nothing short of a minor miracle. It makes one appreciate the group's care and craftsmanship all that much more, and recent release "the slab" feels like another return to form.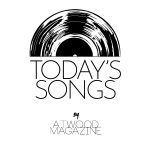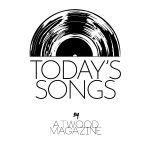 Stream: "The Slab" – Slowdive
---
The term "miracle" can feel a bit lofty when talking about the fate of a rock band, but it seems especially apt when talking about Slowdive. The five-piece band, which morphed slowly but surely into form in the late 1980s in Reading, England, broke up bit by bit after an illustrious-yet-conflicted run of three pioneering albums, leaving fans to ponder their fate as the rock landscape shifted toward grunge from shoegaze.
1995's Pygmalion was thought to be the last word from Slowdive (although some of its members went on to form the more experimental group Mojave 3, among other projects). But that's where a sort of freeze-frame or end credits scene pops up unexpectedly: Slowdive, formed by vocalist Rachel Goswell and vocalist/guitarist Neil Halstead, had more creative juice left yet, including recently released single "the slab."
But prior to any new material, the seeds of an LP were perhaps planted when the group reunited in 2014 to play famed festival Primavera Sound. This wasn't any set by any legacy act (potentially) past its prime. Like most great stories, it was a turning of the page to a new chapter.
To hear the band tell it, uneasiness over a potentially small crowd at 2014's edition of Primavera gave way to tears and raw emotion from the group when they took the stage: More than 20,000 festivalgoers had been clamoring for a Slowdive return.
Fast-forward to 2017, and there was pure joy in the band's unprecedented, awe-inspiring fourth record – fittingly enough, it was simply titled Slowdive. 
There's a rich, warm glow to tracks like the lovely "Slomo" off of that album, and that song in particular is a strong candidate for an all-time great Slowdive track (for the record). It's but one example of how the group found their way back to one another in miraculous fashion.
It's a theme that carried through much of the band's joyous 2017 tour to the present day. Here's where the record skips again, so to speak – there was a six-year break between the band's self-titled LP and this September's forthcoming everything is alive, due out on Dead Oceans.
And so we arrive at the third (and perhaps final) single from that LP, immense and heavy track "the slab."
Slowdive, led in part by Halstead as its primary songwriter and quasi-producer, contain multitudes, and "the slab" veers from the upcoming album's more characteristically hazy, sweet singles "kisses" and "skin in the game."
Halstead has said the band wanted the track to sound like, quite literally, a big slab of music, and consider the end result achieved. There's a menacing edge and a heavier sound reminiscent of, say, Sonic Youth at times, and it plays nicely off the LP's previously released singles.
A Slowdive concert is a transformative experience, equal parts beauty, brains and intensity – "the slab," although light on lyrical content, is a masterclass in all three pursuits. One should expect much of the same via an extensive world tour starting this fall.
It all fits wonderfully into Slowdive's miraculous narrative: A band that found its way back to one another, with renewed energy and creative verve – and more than a few sonic tricks up its collective sleeves.
Eager fans needn't wait long to complete this chapter of the Slowdive story. If recent singles are any indication, it's got the potential to be the most fulfilling yet. Listen closely and let the narrative unfold.
— —
Stream: "The Slab" – Slowdive
— — — —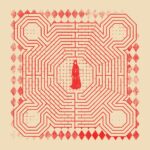 © Ingrid Pop
:: Today's Song(s) ::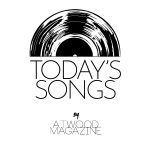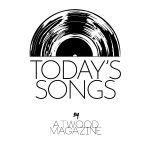 ---
:: Stream Slowdive ::