A transformative musical journey, Wylder's sophomore album 'Golden Age Thinking' is a breathtaking work of folk and rock wonder that bears the weight of time, place, and meaning.
— —
Has any single point in time been our best or worst? For many, this isn't a rhetorical question, yet for Virginia band Wylder, there truly is no proper way to answer. The band's dynamic and moving new record Golden Age Thinking is a breathtaking work of folk and rock wonder exploring time and place like the intangible quandaries they are. Through their music, we come to understand our transience as a gift, rather than a curse; the present as a blessing; and true connection as the ultimate form of being.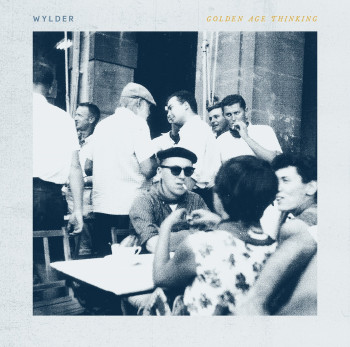 ​Independently released July 12, 2019, Wylder's sophomore album Golden Age Thinking is a summertime cure for wintry (and really, anytime) blues built not on high highs, but rather on contemplation and intimate reflection. A warm, inviting and explorative wash of alternative rock and orchestral folk music, Golden Age Thinking presents itself as a mature, intricately-developed pastiche of experiential songs that, while good on their own, are best felt in the context of the record as a whole.
Golden Age Thinking follows Wylder's 2016 debut album Rain and Laura, which first introduced the Fredericksburg, Virginia quartet of songwriter and frontman Will McCarry, Lonnie Southall (guitar/mandolin), Mike Pingley (drums) and Jackson Wright (bass/piano). An eclectic melting pot of influence and inspiration, the band defy genre on their sophomore album as they embrace seemingly everything at once, coming out the far end unscathed and all the better for it.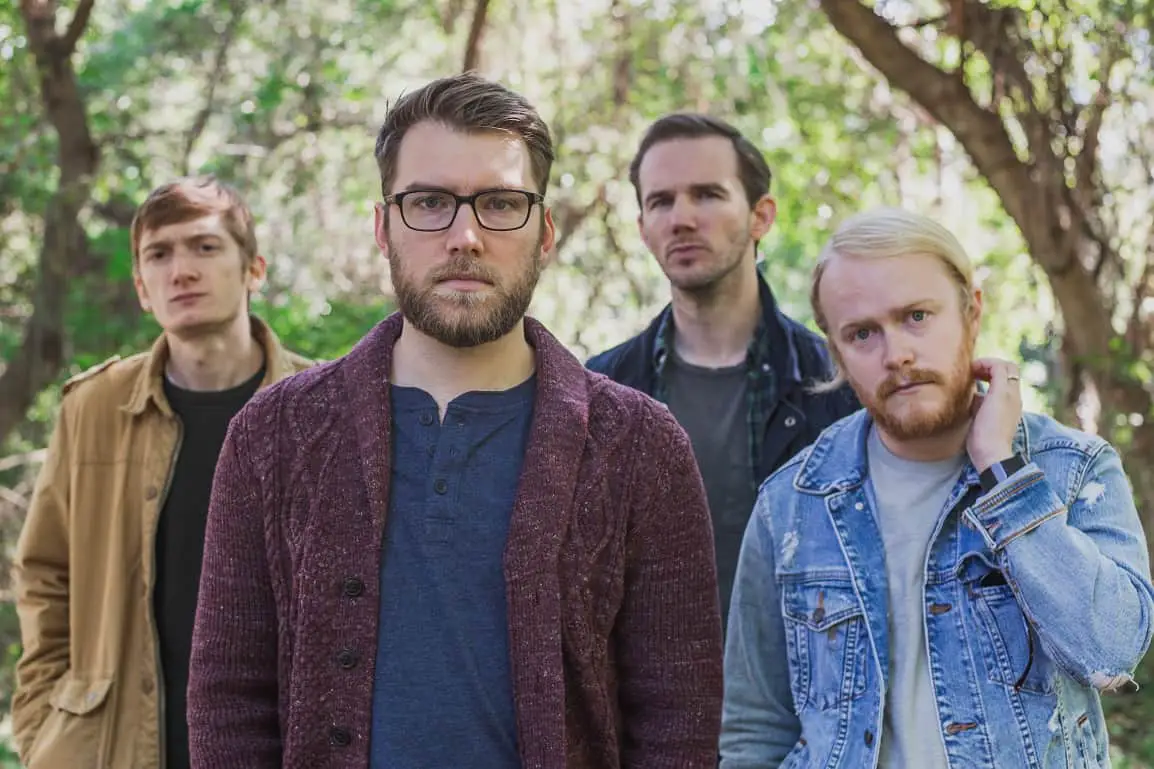 "The idea for Golden Age Thinking began years ago when I first saw the Woody Allen movie "Midnight in Paris", which so perfectly distilled the idea of nostalgia as a form of denial," McCarry explains. "In the movie, a time-traveling writer grapples with an opportunity to leave behind the present and live among his literary heroes. On our new record, I've loosely played with this notion in a more grounded sort of way. To me, truly confronting the painful present requires shaking the notion that there once was–or soon will be — a perfect time."
Wylder describe Golden Age Thinking as the output following "a season of personal doubt and loss," yet one would be forgiven for not noticing this particular strain of darkness from a cursory listen. The album's grandeur and elegant drapings (in the form of stirring vocal harmonies and a finessed balance of orchestral string and brass instruments against a more standard rock backdrop) have a way of shielding its audience from the formidable depths lying within – and that's ok, especially for that first foray into the record.
Diving deeper, and it's easy to feel the strain and tension that found cathartic release through these songs.
The calm, acoustic guitar and piano-based "Oh, Love" opens Golden Age Thinking on a somber note, its plaintive vocal and instrumental deliveries offering a chance to ponder the value in of dwelling in the weight of a single moment. McCarry's falsetto feels fragile against the flowing guitar pattern and percussive, full-bodied piano. An acute listen to the lyrics begins to unravel the many thought processes churning at the heart of Golden Age Thinking: We feel the uncertainty of the future and doubts of the past clouding the clarity of the present; there's an aimless, drifting quality to the music, as though it's stuck in a rift in time, lost and outside of itself.
Oh, love wanes
as we get older.
The shift of space
Into your arms.
Should we say this now?
Could we wait somehow?
Sink your teeth
into the autumn.
Weighed back down
and covered with snow.
Should we say this now?
Could we wait somehow?
You open yourself to me now,
and tethered us both into doubt.
---
What follows might be considered an attempt to better understand what "now" means in relation to yesterday and tomorrow: How time ebbs and flows, unceasing and oblivious to the beings that come and go in its wake. "Fear" is a magnificent tune about such unstoppable pushing and pulling; there's a certain internalization to life's inevitable changes that can be felt here, as our narrator begins to unpack what it means to be and to have been.
Musically, rock songs like "The Lake" and "Ready to Break" glow with an alternative grace. That vigor is offset by softer moments of grace in "Winter" and "Snow Day." Holding true through all moments are the group's impassioned harmonies, a sense of emotional fluency, and the heartfelt sincerity that emanates straight from McCarry himself; the way in which he owns his songs is nothing short of incredible, whether it's his dip in the line, "you'll love it when I'm gone" on "Ghosts" or the poppy jumps and sugary croons he offers up in "Fiction," or the sheer vulnerability he brings to tracks like "Oh, Love."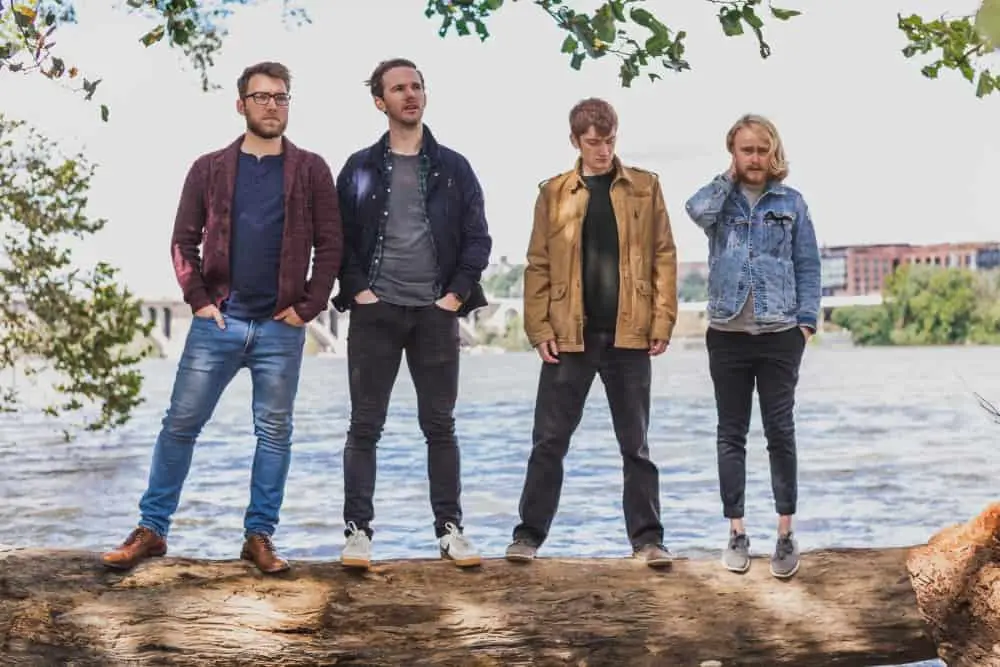 ---
By the time Wylder reach the end in "Right to My Head," Golden Age Thinking has completely moved us – ripping the floor out from underneath our feet, only to rebuild the ground on which we now stand. The band have taken us on a dazzling journey and come ultimately to a conclusion of healing and unbridled love. An acoustic ballad that grows into a wondrous, elegant orchestral and driving outpouring, "Right to My Head" is the energetic ending this album deserves.
Wylder have made a cohesive, comprehensive cognitive and emotional experience in their album: Whether you yourself are lost or found,  Golden Age Thinking will open your heart and mind to something definitively special and new. Experience the full record below, and peek inside Wylder's Golden Age Thinking with Atwood Magazine as frontman Will McCarry provide his personal track-by-track take on the music and lyrics of their sophomore album!
Stream: 'Golden Age Thinking' – Wylder
:: Inside Golden Age Thinking ::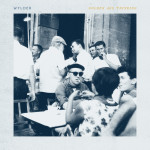 — —
"Oh, Love"
"Oh, Love" was one of the first songs I wrote for Golden Age Thinking. It is a song that sets up the sorts of questions that are explored throughout the record. "Oh, Love" was also a title my grandfather–a renowned novelist who also graces the cover of the record–had briefly considered as a potential title for a work he never ended up tackling. He suggested it many years ago during a quiet moment together at our family lake house called The Harbor. He likely did not remember coming up with the idea, but it always stuck with me. In that way, it is an homage to him.
"Fear"
"Fear" explores a season of doubt in my life. Many of the songs on this album were written in the wake of losing two key members of Wylder–both of whom were also my roommates and close friends. "Fear" sets up this narrative and the details and relationships that surrounded it, shading many of the following songs and the relationships they discuss. "Fear" is arguably my most ambitious arrangement on the album–it was a conscious choice to build something grandiose that my departing bandmates would have appreciated.
"The Lake"
"The Lake" is a song written in equal parts for my cousin Andrew who passed away suddenly three winters ago, and our family lake house known as The Harbor, where he'd always felt most at home. The Harbor was the place I knew him best, and where I will always picture him. Upon completion of the album, my grandfather–owner of The Harbor and patriarch of the family–passed away as well. On reflection, I feel the song is for both men, and our shared relationship to the place that brought us all together.
"Ready to Break"
"Ready to Break" started as a demo I'd worked on years earlier. I showed this early draft to Mike, Jackson and Lonnie while we were building the record. Revisiting the tune, we felt it had tremendous potential, and it offered a nice counterpoint to many of the other songs on the record.
"If I Love You"
I wrote this song to have a classic rock sort-of feel. I wanted it to feel like momentum forward, pushing the narrative along to new ground, both thematically and sonically.
"Winter"
"Winter" is a song that explores loss. For me, it is closely tied to the tune "Lantern" from our last album Rain and Laura. Exploring two similar scenarios–written many years apart–the relationship between the songs is an intentional nod to my interpretation of golden age thinking.
"Snow Day"
"Snow Day" was written for my dog, Daxter, who passed away two years ago. He was a loving and faithful friend to the end, and this song tells of laying him to rest in the woods on the farm where I grew up.
"We Met Just Once"
"We Met Just Once" ponders how a chance meeting could have gone differently, and details the repeated, and perhaps obsessive return to a fledgling, singular moment. The song, for me, is a what-if scenario, revisiting what could have been if things had gone differently.
"Ghosts"
I wrote "Ghosts" with my childhood home in mind. It was a ramshackle farmhouse, which had at some point been dragged down off the Appalachian Mountains on the back of a tractor. Many people called the farmhouse home over the years, including two illiterate drunks who eventually shot each other over a game of cards in my parent's future bedroom. Decades later, after we moved in, my dad modernized the home–but its long history never escaped us, and it remained, for me and my sister, a place where ghosts would routinely meet. The idea of "the place where ghosts still meet" doesn't have to be a creepy one–the house could instead be seen as a gathering place. Which is sort of a comforting notion in a way, and a story we tried to convey in subtle ways through our recent music video for the song.
"Fiction"
"Fiction" is a song I toyed with in many different arrangements for several years. It has had more alternate versions than any song I've ever written, and I was on the verge of giving up on the tune many times. Luckily, one day I came home from work and plunked out the opening chords of the song on the piano. In that moment the song, and what it had to say, felt complete. The intro for me feels like stumbling upon someone softly playing in the next room, quietly sharing a deep and personal secret. Then, as the song opens up, the details get stronger, and with them, the confidence to see the big picture and share feelings more clearly.
"Right to My Head"
As the album came together, I knew that "Right to My Head" would be the closer to the whole record. In many ways, the song, for me, feels like healing and closure. It is about a moment of genuine love and affection, untethered by the weight of the past.
— — — —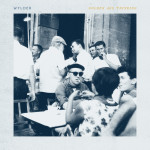 ? © Mark Story
Golden Age Thinking
an album by Wylder