Austin, TX – The overwhelming theme for day two seemed to be missed plans and surprise hidden gems, kicking off at a live taping of the Dinner Party Download podcast, at the Capitol Factory hosted by PRX and iHeart Radio.
The Dinner Party Download is an hour-long podcast (distributed by American Public Media) where hosts Brendan Francis Newnam and Rico Gagliano equip public radio fans with the tools they need to make it through any dinner party (or social situation) they have coming up that weekend. What was ear-catching about this taping, though, was the feature of Adrianne Lenker of Big Thief. Although Lenker only performed two songs, it was a nice change of pace from some of the other shows at SxSW. Ear plugs were not required, as she accompanied herself with just an acoustic guitar on both her cover of Judee Sill's "The Kiss," and her own song "Masterpiece." The whole performance had an air of magic to it, not only was it not your typical SxSW venue (a podcast taping), but it also wasn't your stereotypical SxSW audience (a bunch of public radio nerds). But Lenker put on a beautiful show with her comforting voice and soothing self-accompaniment, earning her a hearty round of applause.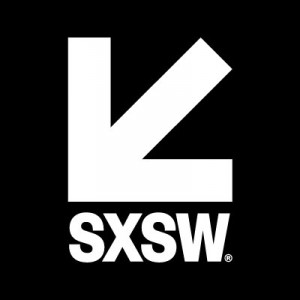 Later that afternoon, at the Blackheart, the Clif Bar bash co-hosted by The Current (Minnesota Public Radio) was in full swing. Not only were there free Clif bars anywhere you looked, but taking in the music line-up was the best way to spend a Tuesday afternoon. The bash had been going on for awhile, but the first full act we caught was Ben Sollee. The Kentucky native has a handful of accolades to his name – including performing at Carnegie Hall and touring through Europe and the U.S. alongside the Charlotte Ballet – and it's easy to see why he's found success. That afternoon at The Blackheart he played a handful of songs off an unreleased record, including "Two-Toned Gal" that most of the audience was singing along to by the end of it. Playing a mix of bluegrass-rock, Sollee (who showcased both his vocal and cello talent) played alongside four other bandmates, who each got their well-deserved moment in the spotlight. Unfortunately it was a short set, but filled to the brim with talent and entertainment without a doubt.
But the gems didn't stop there – Chicago-based band Split Single took the indoor stage immediately after Sollee wrapped up outside. Playing a bit harder rock, it was revealed to the audience pretty early on that it was actually the first time that the bass player (Jeremy Gomez) was playing with the group, and the second day that they even knew each other. Both the drummer and lead vocalist (Jason Narducy) are Chicagoans, while Gomez was actually from Austin. We never really got a story as to why the last-minute add happened, but we did get a story about how the show almost didn't happen due to morphed cereal bowls Narducy's dishwasher. This story persisted throughout the show, every couple of songs Narducy would bring the bowls up again, even passing a photo around at one point. The story was secondary to the music though, and comedic because it felt like it didn't even fit the type of music that Split Single was playing that afternoon. What was also nice about their set is all three knew their place, and they understood the venue. They knew they didn't have to be super active around the stage, they didn't try to get the audience clapping or singing along, and they were sure to say their band name so the ever-changing crowd all knew who was entertaining them for the time. If there was a guidebook in how to do afternoon showcases alongside a handful of other bands, Split Single hit all of their marks. Good music, memorable stories, and constantly saying their name.
Listen: "Waiting for the Sun" – Split Single
[soundcloud url="https://api.soundcloud.com/tracks/85324224″ params="auto_play=false&hide_related=false&show_comments=true&show_user=true&show_reposts=false&visual=true" width="100%" height="150″ iframe="true" /]
Minneapolis-residing band Communist Daughter turned our attention back to the outdoor stage. Playing somewhere between soft-rock, indie rock, and alternative rock, the six-piece band consisting of John Solomon (vocals, guitar), his now-wife Molly Solomon (vocals), Adam Switlick (bass), Steven Yasgar (drums), Al Weiers (guitar) and Dillon Marchus (keys), Communist Daughter was a change in pace from Split Single, but in a great way. On their second song, the they invited the Clif bar-munchers to get involved in the show by aiding the percussion, clapping. The chance was taken, and the audience took it. The show didn't live up to the relaxed-expectations of their studio work, but that made for a more attention-grabbing performance. The Blackheart filled up bit by bit as their set went on; the band exchanged banter amongst themselves and took a few digs at themselves for being from Minnesota, which received a couple laughs from other Minnesotans in the audience (all five of them, it seemed). After playing "Roll a Stone," (from their new record The Cracks That Built the Wall [Communist Daughter, 2016]), J. Solomon started wondering aloud what type of music they were even playing: "We've been described as a 'post-folk-grunge,' but I think we self-identify as 'sound wave revival.'" Leaving it even more vague, he swapped his electric guitar for an acoustic guitar for the second-to-last song, sounding a bit more like their studio recordings, but went straight back to the multi-form rock sound they sported for the afternoon show.
Listen: "Strange" – Communist Daughter
[soundcloud url="https://api.soundcloud.com/tracks/288764452″ params="auto_play=false&hide_related=false&show_comments=true&show_user=true&show_reposts=false&visual=true" width="100%" height="150″ iframe="true" /]
Later that night, it came time to hit up as many official showcases as possible. It was a period full of strikeouts, but while waiting in line (which is a SxSW tradition), Bishop Briggs caught our attention at an outdoor SmartCar stage. Beyond the very heavy bass, it was impossible to ignore the power of British musician Sarah McLaughlin's voice. A crowd very quickly began to gather in front of her stage (which didn't have a line to see her), and it was hard to ignore. Festival goers immediately starting taking pictures and videos; a few murmurs of entrancement from the people standing in line wondering who this powerhouse female singer was. Bishop Briggs was awarded with not only a well-deserved, hearty round of applause, but tons of whoops and hollers from her audience around the stage, the people waiting in lines, and passer-byers.
At the Mazda Studio in Empire Garage, Hurray for the Riff Raff took the stage and played for a super-packed venue. The Americana folk-blues band from New Orleans, Louisiana were pumped up way too loud to appreciate the talent that the band has, and didn't seem to even want to be performing. Once fronting vocalist Alynda Segarra got rid of her guitar and started to move around the stage a little bit more, the energy of the band shot up a little bit, but it still wasn't a completely memorable showcase, besides their performance of "Lonely Girl," which took a turn more towards the "rock" side of their genre than the "folk-blues" side.
Listen: "Pa'Lante" – Hurray for the Riff Raff
[soundcloud url="https://api.soundcloud.com/tracks/311424353″ params="auto_play=false&hide_related=false&show_comments=true&show_user=true&show_reposts=false&visual=true" width="100%" height="150″ iframe="true" /]
The last official venue of the night turned out to be where most of the afternoon was spent, back at the Blackheart. After catching a couple songs from three-piece band birthday, including an inspiring cover of The Postal Service's "Sleeping In." There was a really powerful energy between the three members, and what was great was it seemed like they were performing for each other. The relatively-empty venue didn't deter them from putting on a terrific showcase. It was one of those instances where you can just tell that the band is there purely because they love what they do, and if other people dig it too, then that's great. Mostly, they love playing their music, and they're going to do it whether you listen or not. But go listen – they're a pretty young band playing a blend of soft-electro pop. It'll be interesting to see where they go.
Next up, and the last act of the night, was eight-member band Lawrence. Calling New York home, the soul-pop group started with a handful of fans, but by the end of their set had packed the Blackheart to the brim. The show didn't officially start until 10pm, but they knew they had an audience even during their mic check. Instead of the standard "check check check" you'd hear during the set-up, members put in drink orders and lead vocals (siblings Clyde and Gracie Lawrence) belted notes out which probably drew some passersby in from the street for the show. They kicked their official set off with "Superficial" from their first full-length release Breakfast (Same Wavelength, 2016). This show at the Blackheart marked the first of nine shows during the festival for Lawrence, but it'll be interesting to see how playing so many shows at SxSW will fare for the band. Between the trumpet and saxophone players running through the crowd, playing on top of tables in the middle of the audience, Gracie and the guitarist joining in on the jumping fun by utilizing a couple of crates that were in front of the stage, the high-energy of the soul-pop infusion was addictive.
Lawrence also incorporated some subtle choreography, especially in the horn/winds section, which didn't go unnoticed. But, the most notable aspect of this show has to be the two leads. Clyde not only has so much to offer with his voice, but his unwavering confidence when it came to playing the keyboard was incredible. Gracie, only 19 years old (but turning 20 during the festival this week), is a tiny powerhouse and beyond talented when it comes to belting out note runs. Think Rachael Price of Lake Street Dive, and you'll be in the right ballpark. Lawrence pulled a new song out of their pocket, "Friend I Need," and although they didn't promise a release date, they did share the many ways to get in touch with them via the interwebs in order to stay up-to-date when they drop new music. The band also played an extended version of "Where It Started From," including showcases of each section's talent – in the triple-plus threat of strings (bass/guitar), wind/brass (saxes/trumpet), percussion (drums), and acapella from Gracie. They wrapped their set up with "Do You Wanna Do Nothing with Me?" with heavy crowd involvement, and a handful of people belting right along with Clyde. By the end, it seemed like not a soul in the venue was ready for the spectacular show to draw to a close, but all good things must come to an end – and thankfully, Lawrence has got eight more shows to catch this week.
Although some plans fell through, some artists didn't show up for their shows, or lines got crossed in marketing where someone would be when, it made for a busy and interesting day full of some great discoveries and remembering just how much unknown talent is out there.
Stay tuned for Day 3.