Some of the best hip-hop albums are projects wholly (or mostly) produced by one producer that sets the perfect stage for an artist. The Collab Column will look at these albums and what they show us about collaboration in hip-hop and the relationships and art that grow from it.
---
Young Nudy and Pi'erre Bourne are two of the brightest stars in the trap world. Sli'merre sees them combine their distinct style into one of the most interesting rap albums in recent memory.
— —
Very rarely are partnerships as good as they should be. A lot of times expectations of a track or project fail to live up to the idea of whatever that track or project should sound like. In theory, every great artist can find a way to mold their music to another great artist's, but these working relationships very rarely deliver like Young Nudy's Sli'merre (2019).
Produced by Pi'erre Bourne (an amazing rapper in his own right), the project plays to typical trap tropes while detaching itself from any sort of stress or expectation that comes from releasing a projet. Nudy's had an eerie, horror-movie aesthetic for most of his career, but broke that mold for Sli'merre. But make no mistake about it, the horror is in the lyrics even if it isn't on the cover. Nudy talks about murder, robbery, pushing drugs, the whole nine, with such little care that it all seems commonplace to him. The only other person in trap who matches this level of joy in their output is Pi'erre Bourne. It would be fitting if they paired for a track or two, but a whole project from these artists was and still is almost too good to be true.
Stream: 'Sli'merre' – Young Nudy, Pi'erre Bourne
---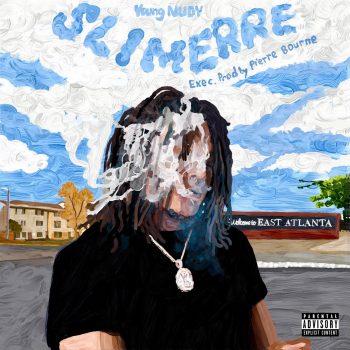 An Atlanta native, Nudy grew up around trap giants, seeing rappers of every creed and style finding success. Nudy's style is so far removed from nearly every one of his contemporaries that it almost seems ridiculous to compare any other rapper to him. His covers and rapping are like cheesy horror movies, you either get it or you don't, and the ridiculousness is half of the fun (Chucky has been a main fixture in his raps and covers throughout his career). Sli'merre has been his most acclaimed and famous project to date, and that almost seems by design. Nudy knows the rap community will listen to whatever he puts out, so why would he care about what critics think?
There are so many points in this album that highlight the absurdity of Nudy's music, but perhaps the most "Nudy" moment comes on album highlight "Mister," when he raps:
Leave 'em dead, for real (Dead, for real) / I got sticks (I got sticks) / Put it in his face, ooh, he stiff (ooh, he stiff) / Leave 'em cold and still (cold) / Bitch, I'm cold, for real (I'm cold, for real) / Heart so cold, for real (heart so cold) / Don't show no love, for real (show no love, for real) / All my life, I've been a hustler (yeah) / Dopeboy, cap peeler, street young
This sounds like some Jeezy type shit until you realize it's all rapped over the campiest recorder sample you can imagine. Just as Jeezy was overly dramatic with some of his beats, Nudy goes to the opposite end of the spectrum, using playful beats to soften the impact of his words.
---
To be fair, a lot of Nudy's beats before and after Sli'merre are relatively as dark as Jeezy's beats, and this says a lot about Pi'erre Bourne's influence on the project. "The sound I was trying to find for my voice, Pi'erre knew how to bring that shit out," Nudy told Billboard. While Pi'erre's work with Playboi Carti is probably his most famous, some of my favorite beats of his comes on Sli'merre. "Long Ride," "Sunflower Seeds," and "Joker" have some of the most interesting pockets for Nudy to filter in and out of. There isn't anything typical about a Bourne beat, and since he blew up he's made consistent improvements (not like there was much to improve on, though) to diversify his sound while still holding every beat to the simplicity of his early Playboi Carit beats.
A lot of rapper/producer albums just come from an arist picking his favorite beats from a producer. Sli'merre is no different: "Nah, he just sent me some beats and I picked what I want. Keeping it real, [he] sent me probably like 200 beats. I'm a fast picker. I can hear the first five to ten seconds of a beat — I ain't even gotta hear the bass. Once I hear the little sounds, and it's a sound I like, I want that. Or not, keep going. Keep going, keep going. Then go in the booth and make it do what it do," Nudy said to Billboard. Nudy and Bourne hit a level in their collaboration that few others do. Midway through their songs you feel its momentum build almost subconsciously, like the groove just emerges out of the two bouncing in and around one another. It's distinctly two people's visions aligning rather than any one person having to alter their style.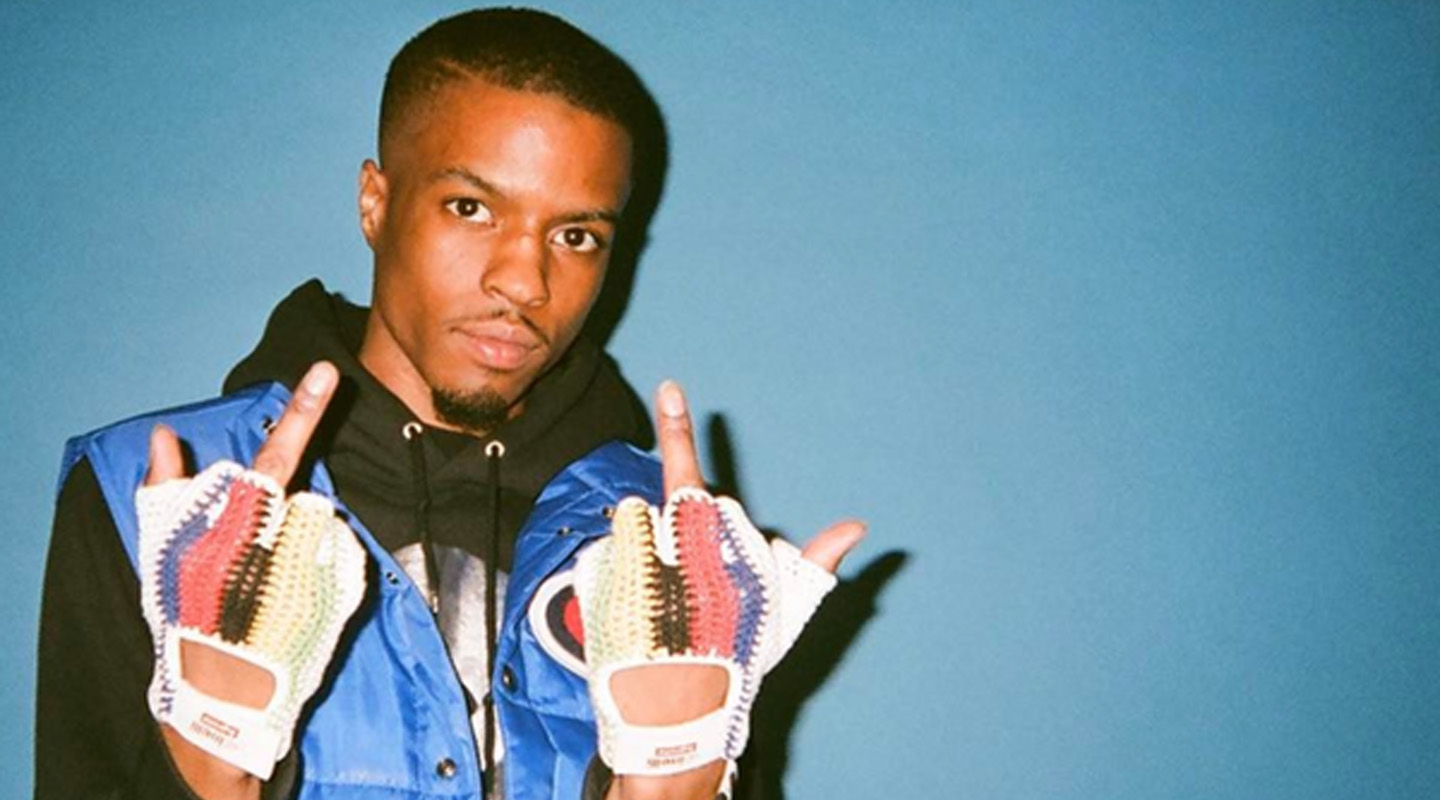 Sli'merre could only come in the 21st Century; producer and artists alike can create entire projects from opposite sides of the world.
Some of these projects are watered down by the ease of this process, and end up sounding confused and lazy. But Nudy and Pi'erre are two of the hardest working in hip-hop and music as a whole. Their outputs don't lie on the continuum of quality and quantity, rather they're the product of continued, focused creativity. This makes Sli'merre seem like a small collection of these artists' work together (which makes me really hope we get to hear a follow-up album). It's a focused album that has the carelessness of a mixtape, making it one of the best trap collaborations in recent years. And it listens like it was made: casual, playful, but determined. While it's might be a bit of a misnomer to say listening to forty minutes of Nudy bragging about shooting people is playful, I don't care. Sli'merre is one of the most fun listens in recent music, and is indicative of two artists who are far from plateauing.
— —
— — — —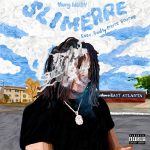 ? © 2019
Sli'merre
an album by Young Nudy and Pi'erre Bourne
---