Some of the best hip-hop albums are projects wholly (or mostly) produced by one producer that sets the perfect stage for an artist. The Collab Column will look at these albums and what they show us about collaboration in hip-hop and the relationships and art that grow from it.
---
Key! and Kenny Beats are some of the most mercurial names in the rap game right now. '777' sees them at their very best, with every song being a justification for their underground success to this point.
— —
777 begins with "Demolition 1 + 2", a song with a swelling, emotional vocal sample.
A gospel-y piano leads into bars from Key! that range from funny to bragging to confessional, and is a perfect primer to the carefree tone of the project. Though no song has a similar vibe to "Demolition 1 + 2" through 777, it's indicative of everything these two create together. Lively, sincere, and everything in between, Key! and Kenny Beats represent a different side of modern hip-hop, the side that touches on the genre's conventions while still being in a little bubble to the side.
Stream: '777' – KEY! and Kenny Beats
---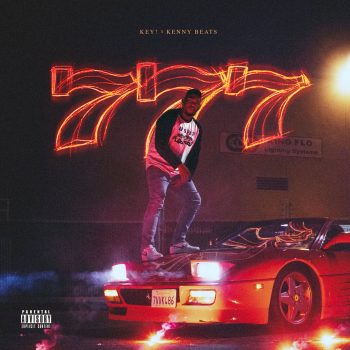 Beats and Key!'s relationship grew over the course of various Atlanta recording sessions for other artists. "Him and I [would] be looking at each other in the room, while I'm playing beats for other people," Kenny told XXL. They came to 777 (released in 2018 ) at wildly different points in their careers. Key! has long been an influential figure in Atlanta rap, if a behind-the-scenes one. His mix of weird flows, subjects, and beats have earned him many "your favorite rapper's favorite rapper" descriptions. This label definitely has its downsides, and his lack of a major mainstream breakthrough is disappointing to anyone who has followed him over the years. In an interview with the Fader, Key! talked about the interaction between his place in the rap game and 777, saying, "I feel like I just took what I was missing and I added something to clean it up with. I was on this tour [A$AP Mob Too Cozy tour], and I felt like the tour was bigger than me. And I didn't like that." Though he hasn't had a project as successful or widely known as the Cozy Tapes Vol. 2: Too Cozy project A$AP Mob was touring, Key!'s influence spans far past his discography, and there is no better example of why he has this reputation than 777.
Kenny Beats was at a completely different phase of his career before his collaborations with Key!. After transitioning into hip-hop production in 2017 following a career as half of EDM DJ duo Loudpvck, Beats collaborated with artists like Hoodrich Pablo Juan, Lil Wop, and Youngboy Never Broke Again. He quickly made a name for himself with complicated, clear beats, leaving enough pocket for artists while still getting to show off. A hallmark of Beats' career has been his mercurial style. His YouTube series "The Cave" is built around his ability to make beats on-the-spot for every type of artist imaginable for them to freestyle over, and with each episode you earn a greater appreciation for his range.
---
This attitude towards production drew Key! to Kenny, and is why songs like "Demolition 1+2" are so successful. The song was recorded in two sections: the first verse and beat came when Key! and Beats were drunk, with the second recorded in the hungover haze of the following morning; it's a marker of what comfortability in a musical relationship can yield, and this comfortability persists throughout 777.
Beats told XXL, "People don't understand when you hear 'It Gets Better' that there was two hours of us sitting there, both sad as hell about shit we have going on in our respective lives—with our families, with money, with whatever—and we're sitting there, mad. And then he's like, 'Aight, put a beat on.' People don't realize those songs feel like that."
777 is one of those albums that takes on a new significance as you learn more about it.
It's almost a documentation of Key! and Kenny's time in the studio, a documentation of the development of their relationship. So much in the world of hip-hop can be done over email, but the projects done in-person always seem to stand out.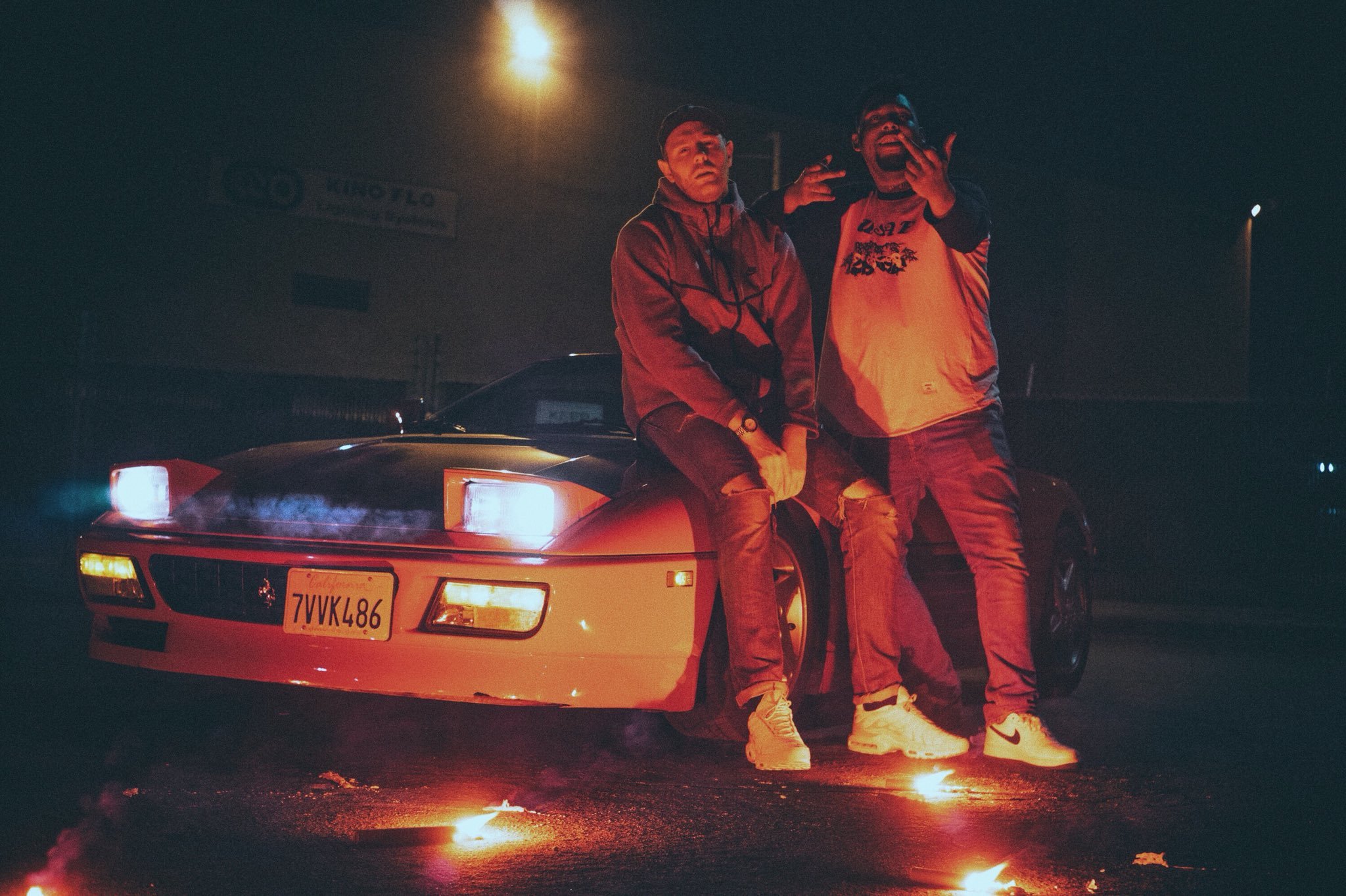 In the episode of "The Cave" with Key!, Kenny revealed the idea for the show came out of Key!'s ridiculous requests for beats: "I feel like "The Cave" started with you literally being like I want a Björk sample with an ice cream truck with a Pi'erre Bourne 808. That's literally how your songs get made." I'm not going to say that 777 sounds like this, but I also won't say it doesn't. Every beat is bright and playful with quirky sounds in the backdrop for even more color. The album is titled 777 because the project was only supposed to be seven songs, but as the two continued working they fell in love with too many songs to limit the project's scope.
The album ends up at fifteen songs, and a look at Beats before he really blew up. He's done so much work with so many artists to this point, and being locked in a studio with someone as versatile yet specific as Key! gave him the opportunity to test his own boundaries while still holding true to the basics of beat making. Actually, the term "beat making" is a bit reductive. 777 is production in its truest form, and as much as Key! was the person to spawn "The Cave" and truly christen the small studio where Beats sets up shop, he was only able to do this because that environment was a throw-paint-at-the-canvas-and-see-what-happens space to begin with.
---
The music of 777 is bubbly and aggressive and honest.
A lot of times music feels like it needs to mean something, but 777 shows it's okay for songs to just be songs, for music to be a form of release rather than creation. Don't get me wrong, there is meaning throughout the project. Key! might not be a household name, but he still has "fans" who dog him and hate on him. He has child support to pay. He disappoints himself sometimes. But even as he gets these stressors off his chest he's talking his shit. "I get high then tend to my mothafuckin responsibilities (lit) / I'm a ape, babe, no this ain't Bape, babe (you dig) / Let it rip like Beyblade (you dig) / Give me tongue and neck, babe (whoa) / Suck my dick on the next day / We ain't goin' on a next date," he raps on "Hater". It's fun to be KEY!
---
777 set up so much for both Key! and Kenny. Kenny's name has only grown since the project's release, and he's worked for artists like Vince Staples, Smino, slowthai, and reggie in 2021 alone. Key!'s released three albums in the last three years, one being another producer-rapper collab with Tony Seltzer (known for his work with Wiki and Princess Nokia). Their output may be great since their collaboration (and one could argue better), but neither of them will match the atmosphere of 777 with other artists. I think a lot of us want to think our favorite artists are best friends with our other favorite artists. We dream up these collaborations and expect working relationships and platonic relationships to meld together, but that's probably far off from what actually happens. I really really want a Mac Demarco and Steve Lacy collab album, but odds are that won't happen and I'm going to have to live with that reality. But music is freer when those lines blur, when the real feelings of happiness and shared sadness and understanding that happen when getting to know someone is subconsciously ingrained in the track. Key! and Kenny Beats found that freedom with 777, an album that finds joy in a lack of expectations and is a product of two greatly talented guys who were left to their own devices.
— — — —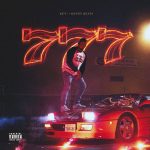 ? © 2018
777
an album by KEY! and Kenny Beats
---