Alaska's Termination Dust are versatile and emotional on 'Growing Down', keeping the upbeat nature of indie pop while delivering an emo specificity.
Stream: 'Growing Down' – Termination Dust
---
Who said emotional music can't also feel good? Alaska's Termination Dust write thoughtful lyrics in the vain of Modern Baseball with the energetic bounce of Diet Cig. Termination Dust keep the upbeat nature of indie pop, while delivering specificity that's often found in emo on their new album, Growing Down.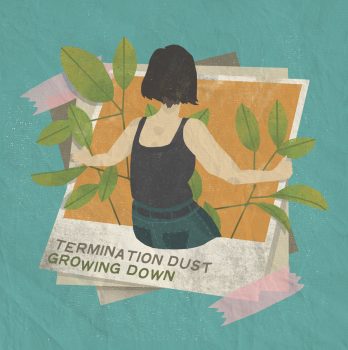 In songs that blur the line between DIY punk and blog-approved indie rock, the Alaskan duo deliver thoughtful songs. "Deep Deep Deep," the album's standout track, sounds like it could've been a late Death Cab for Cutie song. The band explores the human condition with both a matter-of-fact kindness and a sense of rawness. "Deep Deep Deep" has both the lyrics: "I know you're only 32, but that gray hair sure looks good on you" and an intense of chorus:
Holding on by your hand
Keep me above the water
Slipping through the cracks again
I fear I'm going under.
The band can seamlessly alternate between atmospheric, heavy tracks like "Fog" and bouncy, pop-ready tracks like the album's opener "Purple Eclipse," which is so shamelessly romantic. "Purple Eclipse" sums up the emotions that you go through, when you first meet someone you're really excited about, and you only feel like skipping down city streets. Co-vocalists Jaybird Parkhurst and Steffi Vigoren can alternate between conversational calm-ness and emotional intensity. "It's Not A Place, It's A Feeling" sounds like your friend spilling their heart out to you.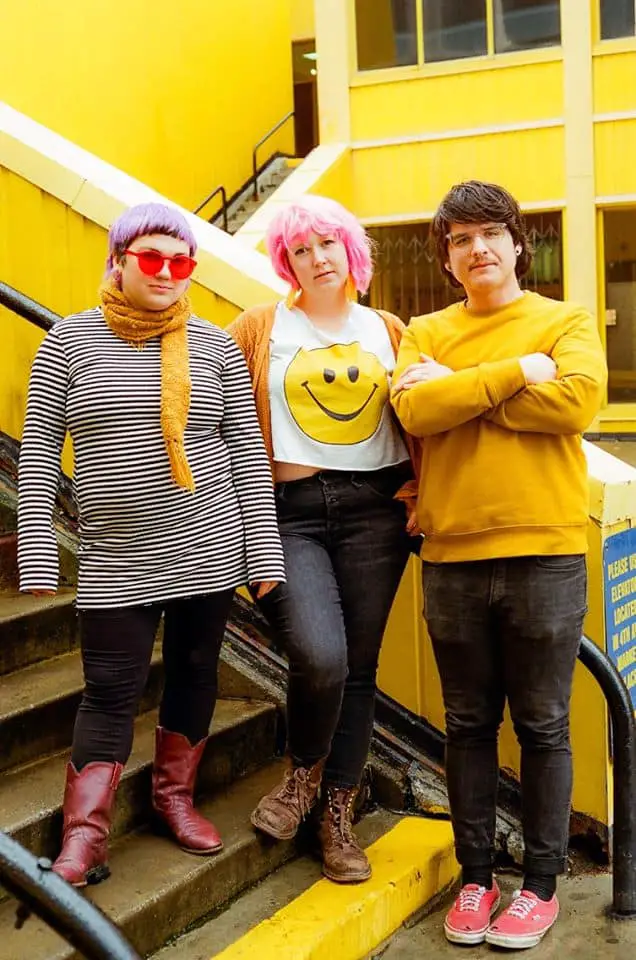 Still, the duo can lean into anger with an unexpected fury.
"Eyes Open-Eyes Closed" in an unexpected break in the album, where the kind words or confessional lyrics seem to have split, where the two are reading more into the toxic traits of someone that they obviously care about very deeply. The observances of "eyelashes and freckles on your back" are juxtaposed with a gritty punk instrumental and a repeated chorus of "let me go:"
I washed you off my sheets
For the third time this fucking week
Toxic air is all you breathe
And I'm sick of you,
breathing all over me
 It's obvious that the narrator has a personal relationship with the person and cared deeply about them enough to take note of these personal details, but now is trying to get out of the relationship, and struggling. The realism of the track isn't something you tend to see in songs about toxic relationships.
With Growing Down, Termination Dust bring frank emotions to jangly punk with indie-pop sensibility. Throughout the album, they narrate complex feelings with both joy and honesty that few other peers can juggle as seamlessly.
— —
— — — —
Growing Down
an album by Termination Dust