ThebandIvory's "After It's Said and Done" is filled with the kind of euphonious epiphany that might just change your life.
Listen: "After It's Said and Done" – ThebandIvory
[soundcloud url="https://api.soundcloud.com/tracks/638699739?secret_token=s-QooWp" params="color=ff5500&auto_play=true&visual=true&hide_related=false&show_comments=true&show_user=true&show_reposts=false" width="100%" height="300″ iframe="true" /]
---
Philadelphia's own ThebandIvory have some exciting news to share, and Atwood Magazine is proud to help them share it in the form of a track premiere: "After it's Said and Done," the first release off ThebandIvory's forthcoming LP, is streaming here exclusively.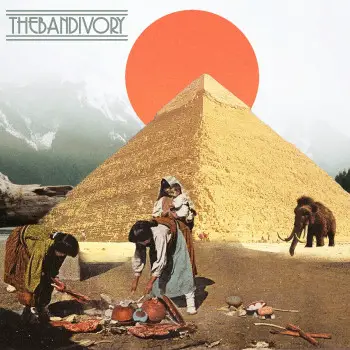 "After It's Said and Done" is a meal of a song. Complete with spectacular lyrics and dynamic musicality, ThebandIvory truly infused this track with every life lesson and instrumental magic trick they've learned throughout their life's adventures. No matter how many diverse styles and genres ThebandIvory weaves into their cornucopic sound, one feeling is always present in their music, warmth. Ironic, then, that thebandIvory was formed during a Boston blizzard in 2013!  Indeed, necessity was the mother of invention. When singer-songwriter and eastern music scholar, Frankie DeRosa and musician/ producer, Robbie Simmons, met during that fateful blizzard at The Berklee School of Music, they needed warmth so, they created ThebandIvory.
After moving to Philadelphia in 2015, ThebandIvory released their debut EP, produced by Simmons, called The Beast. While delighting listeners with their opulent recorded sound, ThebandIvory established their live show presence in Philly and beyond, attracting and growing a loyal and energetic fan family with each gig.
By releasing "After It's Said and Done," ThebandIvory are giving their fandom a sagely indie rock aria worth celebrating.
After it's said and done
And the tide begins to rise
Remember your instincts
Know that waters will recede
After it's said and done
And you've seen what's left to climb
Don't stop your momentum
Hesitation weights you down you'll see
The opening rise of synth, flute and strings is the musical equivalent of a host warming their home before the guests arrive. Getting us excited for the impending party, this gentle ease tempers our ears and hearts for the sonic journey on which we are about to embark. And, this preparation works. By the time DeRosa starts to smooth his velvety vocals over these deeply meditative lyrics, we as listeners are ready to go anywhere ThebandIvory wishes to take us.
After it's said and done
And the sun casts down its light
Please turn to reflection
Take in everything you see 
After it's said and done
And you lay your head to rest
You'll dream of the answer
Have you noticed no one owns their truth
ThebandIvory explained to Atwood Magazine that "After It's Said and Done" "is a microcosm of life, examining excitement and beauty, but also change and fragility." They further elaborate that it's "a totem to remind the listener that this world is meant to be lived in and not taken for granted." It's an important lesson in the "tread lightly" worldview – a message that may seem obvious, but these days it seems it's never a waste to say wise words aloud. Our lives and this world are meant to be enjoyed, but don't screw them up in the process of living.
"After It's Said and Done" directly echoes DeRosa's "anxiety of the finite nature of death and inevitable climate-driven collapse." A beautifully intense message indeed; philosophical mountaintop material at its finest. Yet still, Thebandivory remain musically triumphant and optimistic all the while.
And then…
Just as the festive strings and percussion seem to fade to black and we think "After It's Said and Done" has taught the lesson it came to teach, a choral swell begins to ripple through a second soundscape scene change. This time, instead of marching drums and crashing cymbals, we enter into a verse robed in a sighing chorus of collective melancholy set to a wave of "Moonlight Sonata" tinged piano play.  Joined by a choir including, Taylor Kelly, Jesse Gimbel, Maggie Mae, Matthew White and Bianca Cevoli, its clear that ThebandIvory's sonic journey has turned down an even darker, yet still well traveled path.
But the night will fall upon
Every breathing group of cells
Sooner or later you'll return
Emptiness will silence all
Earthly cycles to an end
Sooner or later they return
It's on this darker path that ThebandIvory remind us "to embrace change, because death is always present."
The epiphany is here.
To all of us who dislike change, ThebandIvory's message is heavy yet life affirming. If death is the finite end of change, then if we cease to change, we are essentially, dead. And, by the same logic, in order to embrace life, we must also learn to embrace change. Furthermore, if we fear change, we fear life. Woah.
And the darkness conquers all
Taking living creatures breath
Sooner or later we'll return
And yet, beautiful and comforting as it may be to philosophies about life's meaning, the end will prevail sooner or later, whether we spend our life in fear of it or not. So, let's all decide to enjoy our time together, no matter what. It's what life is for "After It's Said and Done"!
Listen: "After It's Said and Done" – ThebandIvory
[soundcloud url="https://api.soundcloud.com/tracks/638699739?secret_token=s-QooWp" params="color=ff5500&auto_play=false&visual=true&hide_related=false&show_comments=true&show_user=true&show_reposts=false" width="100%" height="300″ iframe="true" /]

— — — —
? © Bob Sweeney
:: Stream ThebandIvory ::
[soundcloud url="https://api.soundcloud.com/users/78638449″ params="color=ff5500&auto_play=false&hide_related=false&show_comments=true&show_user=true&show_reposts=false" width="100%" height="450″ iframe="true" /]



---
---