Quincy Mumford's take on the classic "Cruisin" reminds us of summer time bliss, melting the cold with laidback production, ocean vibes, and soul swagger
— —
A quick look outside confirms that winter isn't going anywhere soon. A good chunk of the northeastern US and Canada lie under a subarctic tundra that would make Roland Emmerich shiver. Someone must have forgotten to tell singer Quincy Mumford. The New Jersey native's new track "Cruisin" – a take on the Smokey Robinson classic – recalls a setting far different from the polar wonderland that's descended like a blanket. Instead soulful vocals, delicious guitar licks, and a laidback, serene production transport the listener to the heart of summer, afternoon sun sketching blood orange streaks on the ocean's surface. Even through layered coats, scarves, and knitted hats, carefree August days are within reach. All you need is someone to share them with.
Baby let's cruise away from here
Don't be confused, the way is clear
And if you want it you got it forever
This is not a one night stand
Let the music take your mind
Stream: "Cruisin'" – Quincy Mumford
---
Atwood Magazine is proud to be premiering "Cruisin," the new single off New Jersey singer-songwriter Quincy Mumford's forthcoming EP Every Wednesday. A summer track in the dead of winter, it recalls the carefree bliss of life under a beaming sun.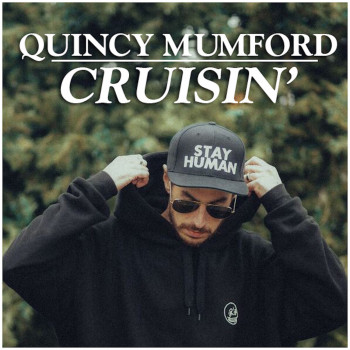 A native of coastal Asbury Park, Mumford is no stranger to the escapist wonder of beach town living. He grew up inspired by the ocean, spending most of his time surfing and playing guitar in this idyllic seaside community. That backdrop folds itself beautifully into his version of soul, an effortless blend of hip-hop beats, sugar-dipped melodies, and an itching sense of wanderlust. It's music uninterested in going much of anywhere, and that's exactly how the best summer days transpire. Why hurry when there's nowhere to be but here, time unfolding before us like the PCH in a golden sunset?
You're gonna fly away,
glad your goin' my way
I love it when we're cruising together
The music is played for love,
Cruising is made for love
I love it when we're cruising together
"Cruisin' is one of those tunes that puts me in a state of complete bliss," Mumford tells Atwood Magazine of the Smokey Robinson original. "I forget about life's troubles, float in a[n] ocean of happy emotions, and can just be there for a few minutes without my racing mind taking back over. I want the same experience for my listeners, so what better way to show where my inspiration comes from, than to do a different take on my favorite soul song?"
Mumford very much preserves this sense of meditative bliss on his version, but his patented blend of summer soul makes a case for it to stand on its own. Whereas the original's buoyant instrumentation is all smile-inducing cheer, Mumford slows the proceedings way down. The sparing kickdrum beat sways like a clock's pendulum on half – maybe even quarter or eighth – speed. Time slows to a crawl under a shimmering sun and against crisp gusts of ocean air, top down on the convertible and aviators shielding us from the brilliance of it all. He crafts a minimalist soundscape to freeze us in this moment. Synths bloom at the chorus like kaleidoscopic color, a psychedelic embrace as we cruise down the highway toward oblivion.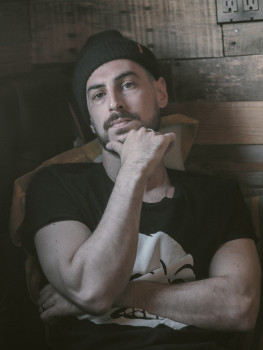 Let the music take your mind
Just release and you will find
You're gonna fly away,
glad you're goin' my way
I love it when we're cruising together
"This is the music I've always wanted to make," says Mumford of the upcoming Every Wednesday EP. "Cruisin" owes a lot of its soul flavor to producer Jenaux, who worked with him on crafting the record. Together they channeled inspiration from some of their favorite artists like D'Angelo and Al Green, preserving their emotional immediacy in tracks built for beachside lounging. It's a new take on the classics, ripping us from our snow-buried hibernation and reminding us of when the sun melted us in afternoon lethargy. So put "Cruisin" on the turntable, crank up the heat, and let the afternoon drift away. Watch it revolve like a ceiling fan, forever moving and going nowhere. Perfectly content. Here and now.
Stream "Cruisin" exclusively on Atwood Magazine!
Stream: "Cruisin'" – Quincy Mumford
— — — —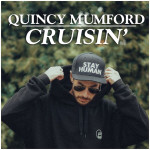 ? © 2019
:: Stream Quincy Mumford ::