ThomTide is a young San Diego-based artist, whose music will teleport you into a dimension where the concept of genre doesn't exist.
Listen: "albatrossAlbatross" – thomTide
---
There are so many experiments we have witnessed (and are still witnessing) in the musical world. We have seen how multiple genres and sounds can come together in something completely unique and magical, overcoming all possible differences and surpassing the very concept of musical genre. A perfect example of this phenomenon is thomTide, pseudonym of Lee Rutledge.
We are talking about a young San Diego-based artist whose music is both fluid and open to every possible influence, from R&B to ambient melodies. The mind of thomTide, as the name suggests, is a river in flood that never stops flowing, dragging along everything it has to offer: A rare creativity that can only fascinate and drag us along with it, together with the immense musical baggage that has shaped it.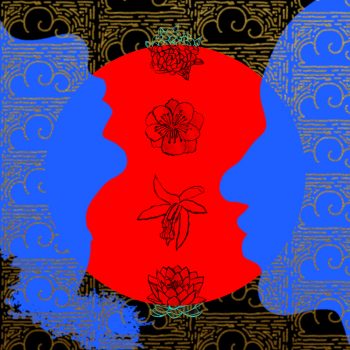 From the sensual "redBrocket" to the rhythmic "simmerDown," thomTide truly offers a varied and rich musical panorama from every point of view, all waiting to be discovered.
Among the latest singles released, we are pleased to highlight 'albatrossAlbatross'; it is a track that blends a suave, dreamy voice with chill electro pop sounds, in an atmosphere that just makes you close your eyes and lets yourself be carried away by a Glass Animals-esque flow. In a calm and reassuring tone, thomTide tells a story from the point of view of an albatross, a metaphor for a problem that oppresses us. The only possible solution, of course, is to face it and learn something from it, to become better and more self-aware people in the future.
In the song, people on the water are straying off course and ignoring this bird, and find themselves in turbulent seas. I suggest that if they address the bird it can guide them back on course, like confronting a problem as well.
Atwood Magazine had the honour of having a chat with Lee about his genreless music, his sources of inspiration and the talents of Dominique Mills, the visual artist behind the thomTide project. Let's jump right into it!
A CONVERSATION WITH THOMTIDE
Atwood Magazine: WHEN AND HOW WAS YOUR FIRST MUSICAL WORK BORN?
thomTide: First of all thank you for your interest in hearing from me, I'm super excited to talk with you!
Hmm my first musical work. I feel like I was always making noise growing up, annoying my brother haha. But closer to the music you hear today, it was probably way back in middle school for me, a classical-style piece in the software Finale. Finale lets you playback your composition with synthesized band instruments. So, I kinda used my knowledge of music theory from playing flute, plus the playback feature, to experiment with putting sounds together and arranging music.
"ALBATROSSALBATROSS" IS A METAPHOR FOR CONFRONTING A PROBLEM. DO YOU USUALLY DO THAT, OR DO YOU PREFER AVOIDING IT?
thomTide: Well I don't like to avoid problems haha, but in some cases it's easy for me to get creative about the worst thing that will happen if I do confront some problems. But yes, I don't believe problems will fix themselves if everyone ignores them, in fact they tend to get worse. In the long run, I think the confrontation is for the best though. Everyone's living on the same planet and constantly changing so I believe these confrontations are healthy and necessary, just to check in and make sure things are going the way we all want them to go; to know what we want as individuals and as groups. Some confrontations are really trivial and easy and others are super deep, radical, and challenging. Some of those deep ones are even small ones that were left unattended too long.
I think we can lose sight of why we do some things at a foundational level. And if we've built on that foundation for a long enough time without revisiting that question of why, then we can stray far off course. Those problems are a bit harder to excavate. I think this is kind of what we had to confront as a country this past year, very foundational issues. It exists on smaller scales in our everyday lives and larger scales between us and the planet we live on. I'm hopeful that it's possible to correct some of these problems if we all work together to understand the problems, define a goal, and then build a roadmap to get there which we iterate on as the world changes around the problem itself.
YOU SAID YOU'D PRESENT A "'TV SHOW' OF MUSIC, WHERE A SINGLE IS AN EPISODE AND THE SEASONS COINCIDE WITH THE SEASONS OF THE YEAR: AUTUMN, WINTER, SPRING, AND SUMMER." WHICH IS THE MUSICAL SEASON YOU'RE MOST EXCITED ABOUT?
thomTide: Yes this is all a series! I think every note, every song, every season sets the stage for the next and gives context to the whole thing. My short answer is: whatever is the most recent season. The long answer: I'm making the music as we go and always holding myself to the standard that I will impress myself with everything I make. I don't call a song finished until I feel that. And I think I achieved that with every season. I'm finishing up Spring this weekend and I feel that way about it. Plus I feel like Spring is a season of change. It's like a transition season that goes from the Winter cold, the low, to the Summer heat, the high, and I love the way I feel during that season. So, I hope the music meets everyone else at that feeling as well.
YOU OFTEN TALK ABOUT WATER IN YOUR MUSIC, EVEN YOUR ALIAS HAS A REFERENCE TO IT. IS THERE A SPECIFIC REASON FOR THAT?
thomTide: Uhhm I think a lot about cycles, and waves sort of embody that. Not just like water that rises and falls but also a sinusoidal wave too, a signal. It might make more sense at the "end" of the year.
YOUR MUSIC INCLUDES VARIOUS GENRES. DO YOU THINK THERE'S AN EXACT WAY TO DEFINE IT?
thomTide: I don't think there's one label I want people to give me, but I embrace every positive label anyone might want to put on what I do. I guess I like "pop" because it's literally short for popular. In a strictly musical sense, it's not putting too many constraints on how you get there, at least not that I know of. I want a lot of people to enjoy what I do and be inspired by it.
WHICH IS THE TRACK YOU'RE THE MOST PROUD OF?
thomTide: That's out already? I would say "simmerDown", I love it so much. I guess we can never predict which songs people will eat up, but I hope that song gets a whole lotta flowers (and then people listen to the rest of the series haha).
HOW DOES THOMTIDE USUALLY CREATE A SONG?
thomTide: I honestly radically switch it up every time and I think that's why everything sounds so different. Like every song I even look critically at how I make the song itself. When do I write the words? The melodies? When do I produce the instrumental? Do I record over one sound then finish the instrumental around the words? Stuff like that. I could give you a concrete list but I'm sure it's literally different for every single song haha. I often get anxious every 2 weeks because I have no idea what the next song will sound like. But it always works out, just because I've been refining my creative philosophy for like at least a decade so I thrive in the unknown haha.
HOW DID THE COLLABORATION BETWEEN YOU AND DOMINIQUE START?
thomTide: Ahh so I grew up with Spencer Lee (Shotta Spence) who was focusing on designing clothes at the time, this is like 5 or 6 years ago. And I always scored Spence's visuals for the fashion line. One time he worked with Dom on this collection called Fearless where Spence bleached the clothes and Dom painted them, and they both worked with me on how to capture the same emotion in sound. I liked Dom's work and he liked mine so we kept in touch, and kept working together.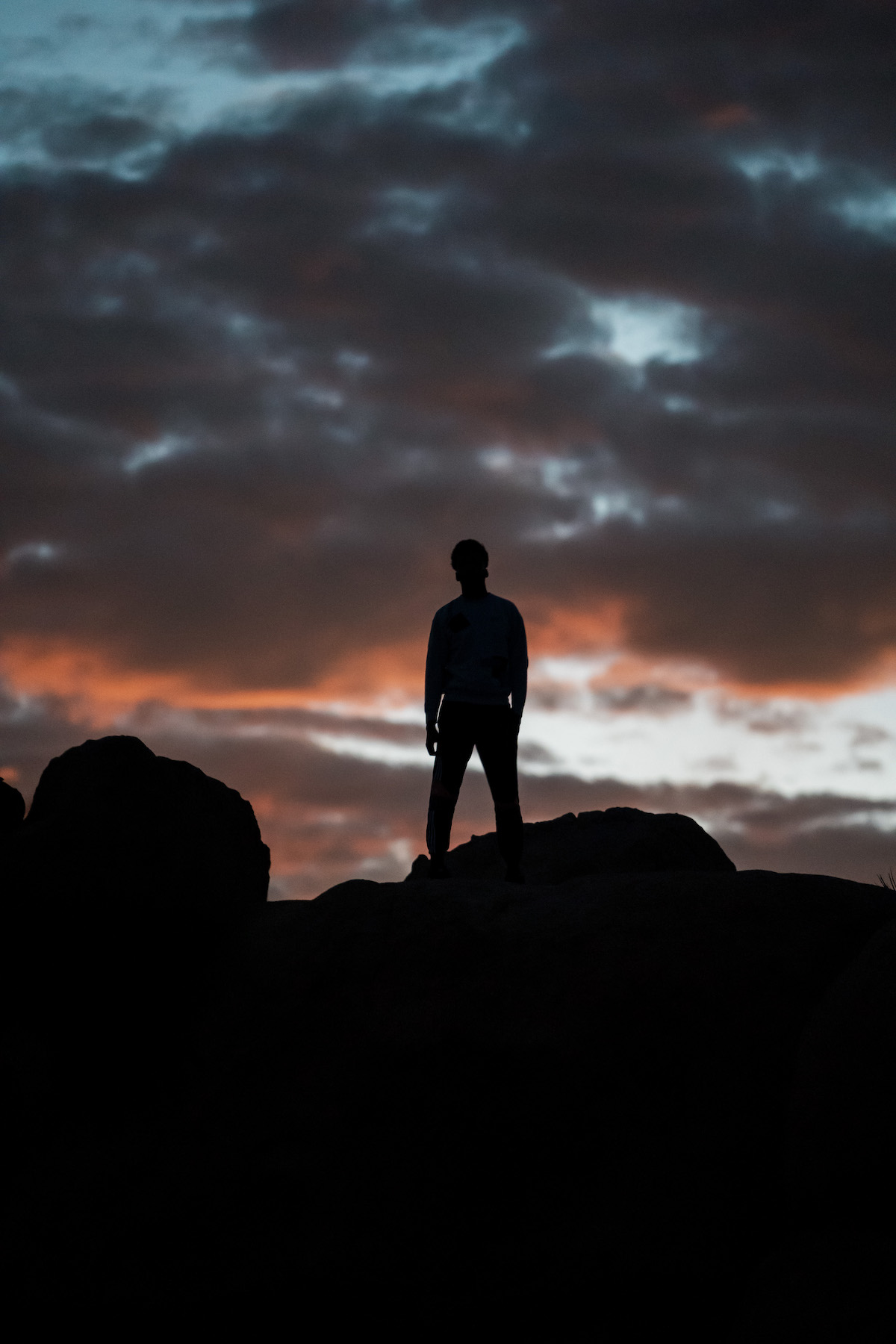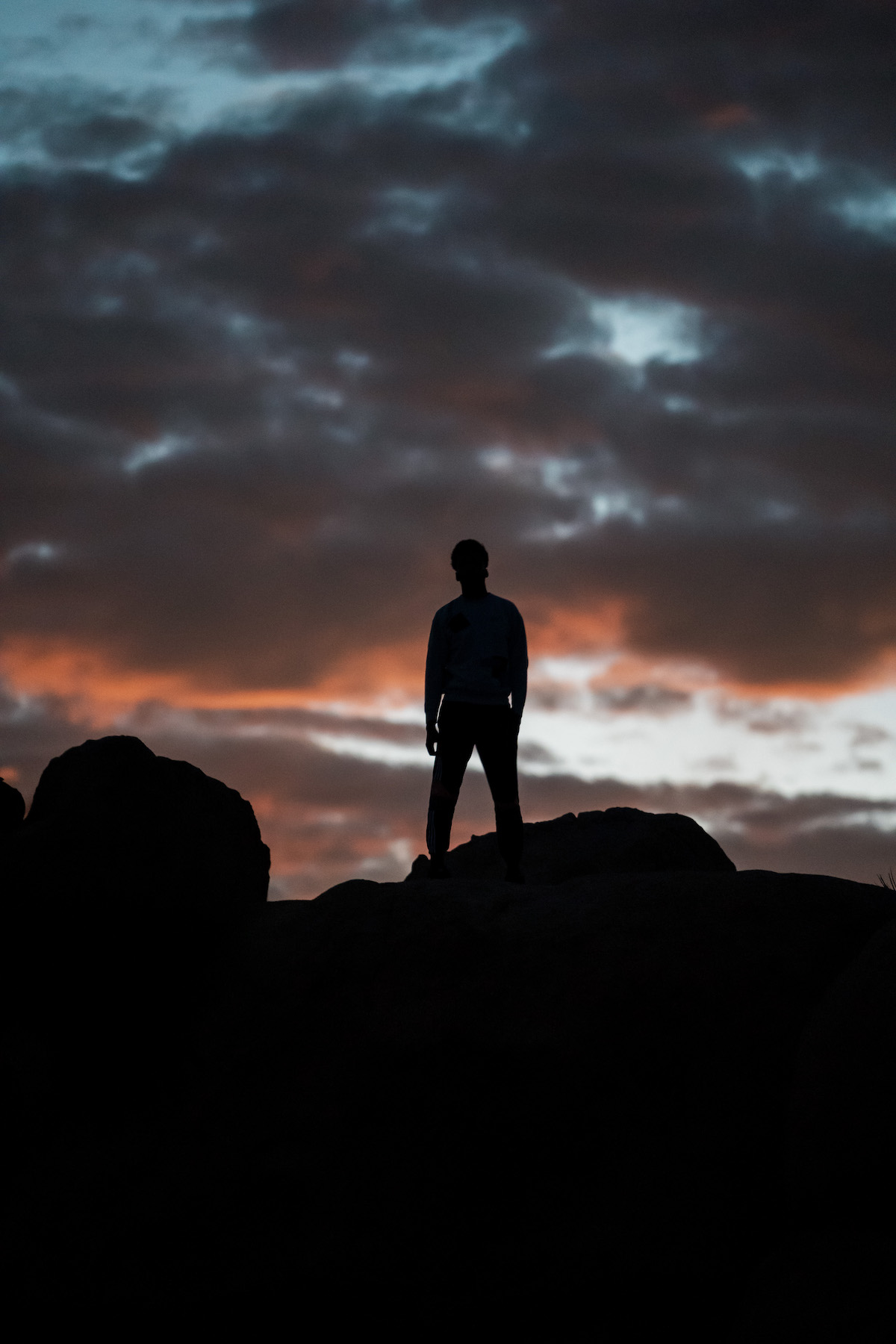 HOW MUCH OF YOURSELF DO YOU PUT INTO YOUR MUSIC? WHERE DO YOU FIND YOUR INSPIRATION?
thomTide: I put a lot of myself in the music I think. As frustrating as it might be when I don't tell the listener what they should do or think, that's kind of how I really am. I want to explore thoughts on the record, and make all information available, then allow people to think and move for themselves. And I don't like to blame people, I try to talk about myself even when I think it's a problem I have with others, because usually I'm seeing my own traits in them.
My inspiration is in everything. Things I like, things I don't like. Happy times and sad times. It feels good just to feel. And I'm grateful for life and health and everything I have, I try to always marvel at everything and appreciate everything.
UNTIL NOW, APART FROM "AUJOURD'HUI," YOU DON'T USE MUCH FRENCH IN YOUR SONGS. WOULD YOU LIKE TO DO THAT IN THE FUTURE? OR DO YOU FEEL MORE COMFORTABLE SINGING IN ENGLISH?
thomTide: I definitely feel more comfortable in English haha. But I think that song needed to be fully in French, it's a beautiful language. I do plan to use a French phrase or two moving forward.
DOMINIQUE'S ARTWORKS ARE TRULY FASCINATING. IN SOME OF THEM, WE CAN SEE A BOY RUNNING (LIKE IN "CLOCKWISE" OR "SUNBIRTH"). DOES THIS MEAN THERE'S A LEITMOTIF BETWEEN ALL OF THE SONGS, APART FROM THE SEASON ONE? LAST BUT NOT LEAST; HOW DOES HE KNOW WHAT TO PAINT FOR EACH SONG?
thomTide: He'd love to hear that! I agree, he's got such an interesting perspective that I really trust on the visual side. And I can't necessarily speak for Dom on the visual side but I think both visually and sonically we are not consciously incorporating a motif to appear throughout. That doesn't mean one isn't there and I missed it, though,
To answer the last question, I put a lot of trust into Dom. So when I say I don't know, I really don't know haha. I let him hear the music, and we talk on a more general level about the project, then I kinda let him go free. I put down some abstract constraints but then he's free to draw or paint whatever fits into those loose boundaries.
Thank you so much for all these questions, I thoroughly enjoyed!
— —
— —
 © Dominique Mills
:: thomTide ::
---