Often times, there are more stages to a break-up than there are to an actual relationship. You waver on your decision. You go back to them when you're lonely, and you ignore them when you feel strong. It's a constant roller-coaster of trying to make sense of how and why you feel a certain way. With a musical composition that pairs perfectly to its lyrics, C. Shirock's acoustic "Back Against the Wall" is a heartbreaking ballad about learning to accept inevitable change. Shirock himself states, "It is about feeling stuck – but learning to let go of what was, and trusting yourself forward into the unknown. It seems like at times, the only way to bring about change or growth is when there is no other option."
Listen: "Back Against the Wall" – C. Shirock
[soundcloud url="https://api.soundcloud.com/tracks/309229800?secret_token=s-Oi2m8″ params="color=ff5500&auto_play=true&hide_related=false&show_comments=true&show_user=true&show_reposts=false" width="100%" height="150″ iframe="true" /]
---
Atwood Magazine is excited to be premiering C. Shirock's acoustic version of "Back Against the Wall," taken from the solo artist's 2016 debut EP, 11 (November 2016 via The Movement Group). Born Chuck Shirock, the Nashville-based singer/songwriter starts his latest ballad off with a melancholy piano melody and breathy hymns, preparing us for the intensity of this song. Shirock's strong, crisp voice cuts in, narrating what is only to be interpreted as the beginning of the end:
I remember standing still
Rushing water around our feet
I remember everything but now
It's harder than it has to be
Shirock's voice is soft and terse in the first verse as he reflects on the angst and confusion that this relationship has caused. Strings pair with the piano melody in the ladder half of the first verse as he continues to sing,
Hard times you came back
Our time, you told me to be strong
Hard times you came, we're running still
We're back against the wall
The chorus begins with a pulsating piano and Shirock's voice growing stronger as he urges for a sign of hope in what will come next. It's the kind of hope you look for when you're, well, back against a wall.
All this time I was waiting for your love
You told me to be strong
All this time I was waiting for your love
But we're back against the wall
The lyrics of the second verse dig deeper into the desperate moments humans are capable of when resisting change. It's human nature to go back to things that fleetingly feel good, even if you know it will leave you worse off. Shirock explains that "when you're in the midst of it, it's hard to see what's behind the wall – sometimes it's even hard to believe there is another side…but there is. And with change comes new beauty and new life, that may have been unimaginable from where you stood before." Shirock's vocals are echoed with high-pitched harmonies and plucky strings as he sings,
Take me to the river bed
And drown me in your touch
It seems all of the hardest things
Are the only ones, worth our love now
The second chorus is picked up with a mountain of strings before the song breaks into an epic instrumental build to the bridge. The bridge is emotional and powerful. It's sad and it's honest. It's how we all feel when we're with someone we can't really have. The strings continue to swell as C. Shirock belts with emotion,
Could you stay until dawn
We're hurt but you could stay until dawn
After the bridge, the song closes out with a slightly modified chorus that allows Shirock to give the relationship an appropriate closure,
You know I never want to see you lonely
You know I never want to see you cry
All I ever wanted was to love you
All I've ever seen was through your eyes
But we're back against the wall
"Back Against the Wall" is heartbreakingly honest, and its acoustic rendition allows us to feel every bit of its pain. "I like to think this acoustic version captures the heartache in change. It's not often easy, but always worth it," says Shirock. "It seems like at times, the only way to bring about change or growth is when there is no other option. Winter forces leaves to fall to make way for new life, evolution only happens when there is no other option, and nature calls it out of you for survival. A caterpillar surely cannot imagine what is on the other side of its dark cocoon."
"Back Against the Wall" captures the unwelcome change so many of us fight. It allows us to realize that sometimes you need to accept change, because more often than not, you'll make it out even better on the other side.
C. Shirock will be playing the Nashville House SXSW showcase on March 14th. If you're at SXSW, be sure to check him out.
— — — —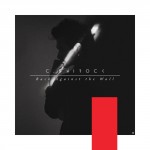 cover © Emilia Paré
:: Listen to More from C. Shirock ::