Greek artist Theodore taps into love's innocence and magic in his utterly beautiful song "The Lisper," a majestic and reflective revelry ready to sweep us off our feet.
Stream: "The Lisper" (radio edit) – Theodore
---
It's a song that celebrates pure love, in the way that we all dreamed about it as children.
It's been a long time since we experienced love through such beautiful rose-colored glasses; sometimes we spend so much energy diving into the details and factors that make up what our idea of "love" is, that we completely miss the forest for the trees. As complex a feeling as love is, it's also incredibly simple; how else could we "just know" when that special feeling washes over us? How else could it be so overwhelmingly universal, yet so undeniably personal?
Greece's Theodore taps into love's innocence and magic in his utterly beautiful song "The Lisper," a majestic and reflective revelry ready to sweep us off our feet.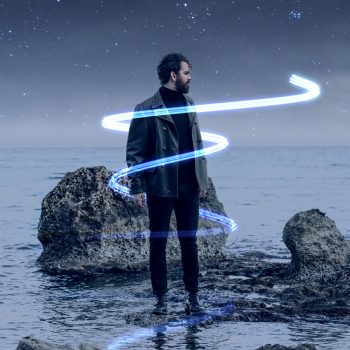 There's a buzz in my ear
And I lisp when I am around you
I will fall for your eyes
Every moment is dull without you now
And I try to be bright
And I try to choose words that deserve you
I will make them a song
That I'll sing in your sleep to see you smile
And I feel like a child
And I feel like a child around you
Like the stars are coming down
And like music begins when you're around
Atwood Magazine is proud to be premiering the radio edit to Theodore's latest single "The Lisper," his first song released following 2018's third studio album Inner Dynamics hit our ears. A Greek multi-instrumentalist, composer, and performer active since the early 2010s, Athens-based Theodore has never been shy of experimentation, sonic exploration, and reinvention. The artist's three albums are all distinctive records unto themselves – unique musical experiences that track the multi-dimensional growth of this trailblazing artistic force of nature.
Best known for blends of the atmospheric and the cinematic, Theodore expertly balances classical influences with electronic elements in "The Lisper," ultimately churning out a transformative, humbling love song that breathes fresh life into one of the oldest forms of expression this writer knows.
"'The Lisper' is a song that I was fighting with for some years. It's probably the first love song I ever did and definitely the brightest," Theodore tells Atwood Magazine. "It's a song that celebrates pure love, in the way that we all dreamed about it as children. The lyrics present the whole experience of falling in love. Musically, the first part of the song is calm, sweet and a bit reluctant. And the ending feels like a parade shows up, like fireworks hit the sky… Which is exactly how it feels when you get the first positive signs from your loved one!"
Theodore approaches love with a childlike wonder and sensitivity; gingerly he finds just the right words to express himself, dipping his toes into the water (as it were) as opposed to diving in headfirst. A single listen to Inner Dynamics or 2016's album It Is but It's Not reminds us that love has not been the artist's forte – his excellence has previously shown in great, metaphor-canvassed observations of existence, life, and society, relationships and the self, but seldom (if ever) love.
And yet, it is exactly this novice status that lends Theodore the credence he needs to succeed on "The Lisper." Carefully crafted over a span of several years, the love song ebbs and flows with emotional resonance as the artist grows in confidence and expressiveness. By the time the third verse hits and Theodore is exclaiming how he "feels like a child," his passion is already glowing on his sleeve for all to feel.
Equally worth appreciating in this song is Theodore's tremendously detailed and moving instrumentation: "The Lisper" is complex and colorful, the end result of tireless composing in search of the right note set to just the right sound. Unassuming yet assertive, Theodore finds a perfect median  to shine: His sweet lead keyboard and magnificent surrounding orchestration make for continuously alluring repeat listens, bolstering his tender voice while delivering a majestic soundscape all on their own. Truth be told, there is always something new to find in this song – be it an instrument you hadn't heard before, or a subtle voicing or nuanced pairing that didn't stand out at first.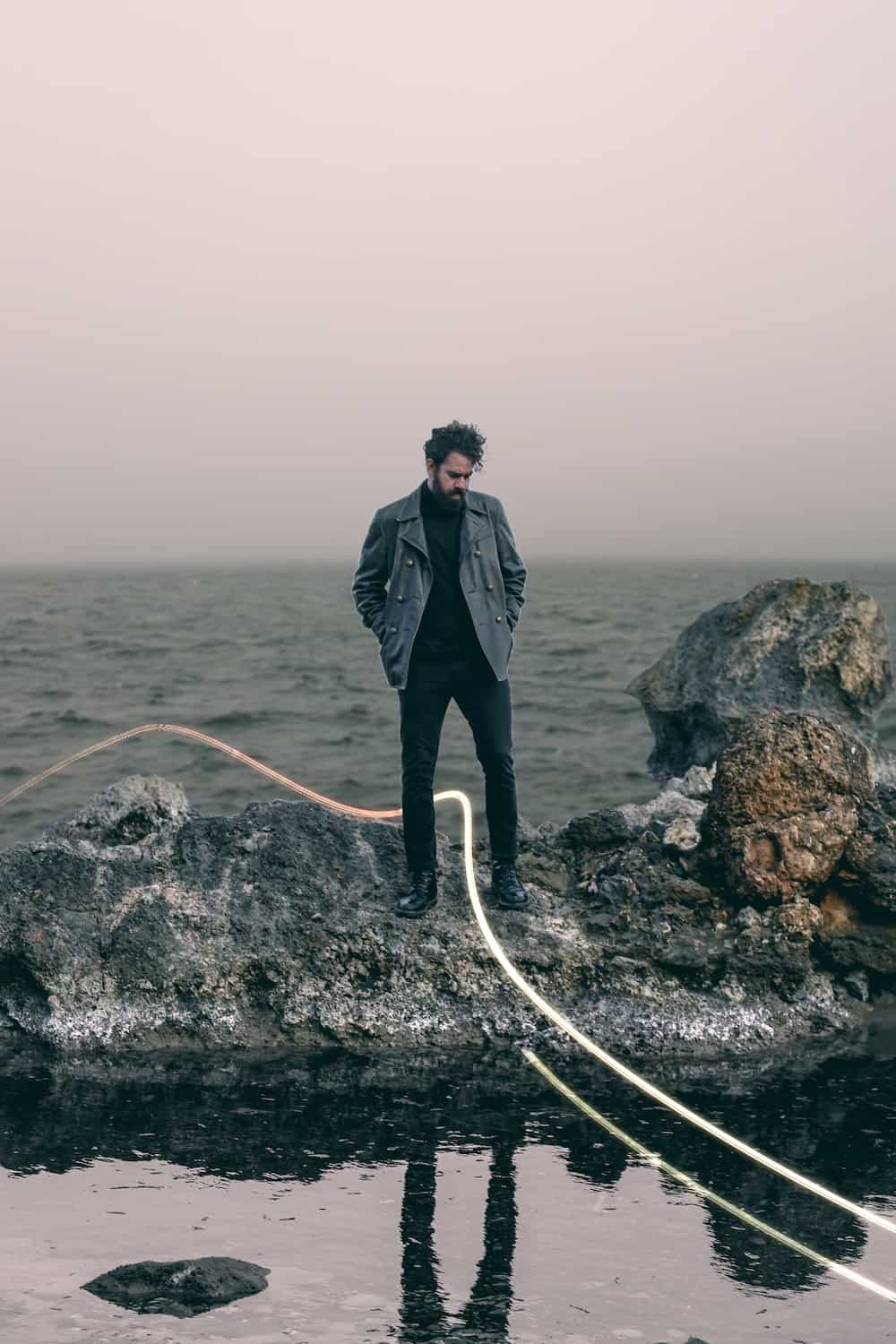 And how could we ignore the song's dazzling conclusion? "I wanted the end to sound like a celebration," Theodore says. Warm horns blast a euphoric resolve atop marching drums; violins rise in vibrant harmony, and a heart lead guitar bends its strings in fervent cheer.
This is love triumphant; an unbridled, unencumbered indulgence. These are the sounds of love as it's supposed to play out in our imaginations; the stuff of fairytales come true. Theodore's latest single is a breath of innocence and authenticity; a seamless, emotional piece that captures the spark that drives our heart's quest for connection. Stream Theodore's love song "The Lisper" exclusively on Atwood Magazine!
Stream: "The Lisper" (radio edit) – Theodore
— — — —
? © 2020
:: Stream Theodore ::
---