Kansas native TJ Stafford solicits praise in his powerful release, "The World's Gonna Love Me."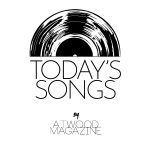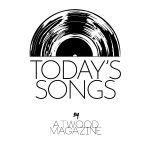 "The World's Gonna Love Me" – TJ Stafford
---
There are those mind-blowing talents whose work astonishes you every time with its complexity. There are artistic geniuses like Vincent Van Gogh, Oscar Wilde and Johann Sebastian Bach whose immense gifts were never recognized until after death. Each one is a different medium, but all of them creative masterminds. It is crazy to think that their brilliance got the recognition it deserves only once they were gone. An anxiety a lot of us hold as well, is the fear life will go by in an instant and we will have nothing to show for it.
Released November 10, 2022 via Saint Rogue Records, TJ Stafford's gravelly, guitar-driven track "The World's Gonna Love Me" focuses on that need for acceptance not only from others but also from yourself. Near the end of the piece, he pleads, "Please love me before I die, maybe I'll love me before I die." The desire for validation is something we all resonate with on a profound level. Even as babies we have become accustomed to admiration.
As we reach milestones like our first smile and first step, our family is cheering us on. That feeling continues into adulthood as we still crave that praise. Stafford's moody vocals hovering atop a vibrating electric guitar create a palpable yearning that is pure infection. A deep-seated need to be loved by others is many musicians' struggle. Stafford conveys the artist's frequent fight, and the fight of many others, with true charisma and conviction.
TJ Stafford is a Kansas native who gravitated towards music early on, taking guitar lessons at just 5 years old. That love for his craft is made clear in this highly passionate offering. "The World's Gonna Love Me" is the first single off his upcoming third album, Nipple Whisk. His emotive style fuses a soft, delicate nature with raw, edgy grit. It is the ultimate addictive mix of tender and hard.
The visual's aesthetic also mirrors that same unique blend: The music video exudes Western saloon vibes creating a rough and rowdy feel. That atmosphere instantly contrasts a gentle baritone sorrowfully singing of crying in the bathroom. Throughout the video, Stafford showcases his lyrics being lip-synced by all different types of people. That imagery signifies the feeling of wanting to be loved as a common universal thing. As the radiant rock song continues, it becomes larger and more anthemic. The various faces owning their ohh ohhs adds to that eruptive quality. Each person is reclaiming their power, reminding us that we can do the same. We do not have to be bound to a life of seeking others' approval, yet we can still find that applause we are innately searching for.
— —
"The World's Gonna Love Me" – TJ Stafford
---
— — — —
? © Rowan Daly
:: Today's Song(s) ::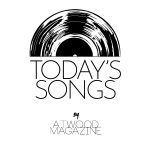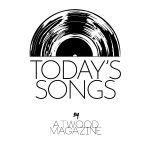 ---
:: Stream TJ Stafford ::