With her signature indie pop feel, Maggie Rogers' "Fallingwater" provides listeners with an onrush of passion as the terrifyingly thrilling story of change is told.
— —
Maggie Rogers has one of the most authentically beautiful voices in the industry. Her mixture of down-to-earth folk lyricism and vocals complement the synth-y indie pop rhythms and melodies of her music beautifully. After a small hiatus, Rogers has come back in full force, showcasing growth and an openness with her story-telling, with her latest single, "Fallingwater."
Listen: "Fallingwater" – Maggie Rogers
---
The Maryland musician made a name for herself with her breakout single "Alaska," garnering her much deserved praise and attention from fans and critics alike. Her debut EP, Now That the Light is Fading, bolstered her name even further. The release of "Split Stones" soon after acted as a parting gift, signifying the end but also the beginning of her musical journey.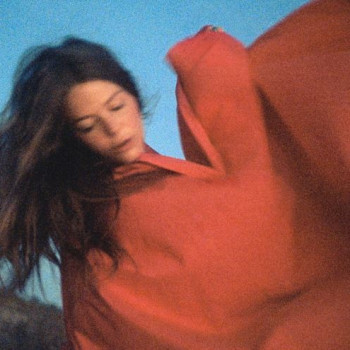 Hold on, I thought that
I could take it from here
Oh, I thought that I was calm in the clear
Now it's getting harder
Hold on, I thought that
I was doing so well
Oh, like everything was under a spell
Now it's getting harder
"Fallingwater" is the comeback track of the year. Beginning as a demo in 2016, the track evolved into the pulsing anthem that it is today, filled with a vulnerability and strength not heard from her before. As she described in a handwritten note, "It's about giving everything and not knowing if it's enough. It's about the power of vulnerability — a cry for help and a battle cry at the same time."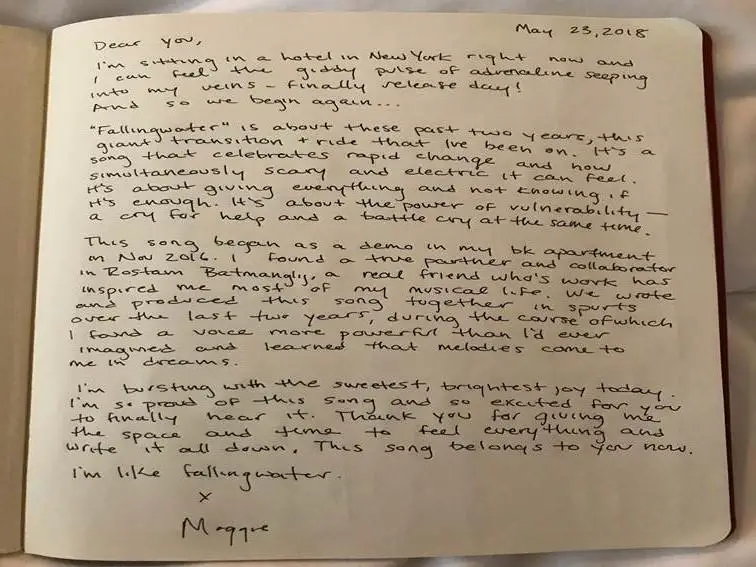 The track begins with a steady percussion beat and a gentle touch of the piano following shortly that highlight her mellifluous vocals expertly. And just like with water, the track begins as a soft tune that transforms itself into a torrent of emotion and depth, only to return to its subdued phase with an ending that floats around and seduces the listeners' ear.
I never loved you fully in the way I could
I fought the current running just the way you would
And now I'm in the creek
And it's getting harder
I'm like falling water
Her singer-songwriter roots are easily seen with her lyrics, notably in the outro of the song where the listener is treated to the thunderous booms of her vocal harmonies as the heavy and galloping rhythms of the percussion float around her. "I never gave you everything I wish I could, and it was coming down on me" she roars, giving the listener a peek into a failed relationship of her past with the same brevity as her cascading story – "I thought I could take it from here… now it's getting harder."
And I'm like falling water, set me free
You were like falling water coming down on me
And I'm like falling water, set me free
You were like falling water coming down on me
Her talent doesn't stop at the track's end, though. A few days after it dropped, a music video was released to accompany it. Directed by Zia Anger, Rogers stands alone in a desert, clad in red, as she begins to dance loosely and free as the sun shines around her. Her dancing evolves as the sun sets and water begins its downpour onto her. With lightening as her guide, she shows strength and power in her choreography, illustrating a point that she is now in control. As the track comes to a close, so too does her moment of expression. She sinks to her knees, screaming out the last few verses with everything she's got, and the viewer is right there with her.
Rogers' rise to fame was sudden, giving her little room to breathe. As she took the time away from music, she found herself and grew as an artist. This latest release is a triumphant return that is full of heart and passion. Rogers has made it clear that her future is her own and that she'll be continuing with a fervent tenacity like no other. Wherever that may lead her, we at Atwood Magazine will be following closely.
— —
— — — —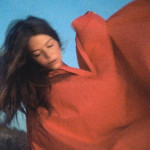 ? © Olivia Bee
---
:: Stream Maggie Rogers ::