With a charming and retro-tinged melody, Trudy and the Romance's "That's Not Me" is the perfect anthem to sway to under those starry night evenings.
"That's Not Me" – Trudy and the Romance
---
Not many musical acts today can act as a conduit for the doo-wop rhythms of the '50s, or at least none as visceral as Liverpool-based trio Trudy and the Romance. Their style and sound occupy a space all their own, one where pinstripes, two-toned wingtip oxfords, and seafoam green guitars are alive and well. They bring this style to their latest single "That's Not Me," a retro anthem of heartache that will have listeners swaying and grooving 'til the sun comes up.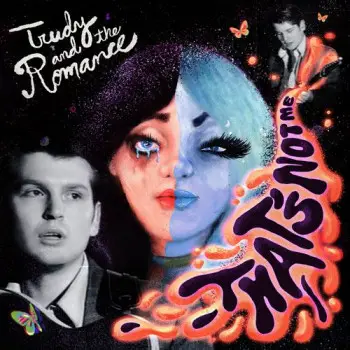 The trio has released two other singles earlier this year to tease their upcoming debut album, Sandman. Their first single, "The Original Doo-Wop Spacemen," saw a bustling combination of percussion and guitar which made for a lively tune. The second single, "Doghouse," had an air of jauntiness around it, acting a little faster paced than the previous track. With "That's Not Me," the trio slows things down, giving listeners a taste of glamorous guitar and piano melodies the illicit feelings of love, loss, and remorsefulness.
A few gentle guitar strums open the track up to a series of background vocals that invite listeners in with a tender touch. Piano joins the mix along with the lead vocals and the sonic wonderland is now alive. The vocals are delicate at times, sung with a forlorn croon that aches to the core but is dazzling all the same. As the guitars continue to swell and the drum beats begin to pour in, the protagonist of the song is unleashed, bellowing out "baby, you know that's not me" in a defeated manner, as if trying to convince more than just his love.
These moments offer a pleasant contrast to the fragileness of other moments of the track, bringing with it a guttural howl that is filled with emotion. During these instances of intense expression, the backing vocals pop into the mix with a stylish flair that attaches a new layer of depth to the track. Towards the final closing moments of the song, the slow build-ups and swooning rhythms are replaced with an onrush of guitar, percussion, and vocal charm that brings out all of the emotions of the song's protagonist, down to the last drop.
Trudy and the Romance succeed at getting listeners to get up, find a partner, and simply dance the evenings away to. Their unique charm is a beacon in the music industry, one that "That's Not Me" showcases brilliantly with its heartache ridden beat and lyrics. And lucky for fans, they won't have to wait much longer for more of it. Sandman releases May 24, and we at Atwood Magazine will be waiting with immense anticipation for our first listen.
— —
"That's Not Me" – Trudy and the Romance
— — — —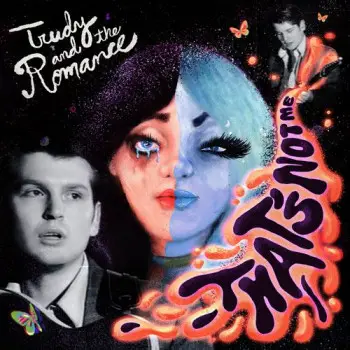 ? © Chloe Sheppard
:: Today's Song(s) ::
:: Trudy and the Romance ::