With gorgeous piano melodies backing up his arresting vocals, Nick Leng makes "Lonely Shade of Blue" a 2019 standout.
Listen: "Lonely Shade of Blue" – Nick Leng
---
Isolation often stirs an internal windstorm of emotional clashes—resulting in questionable actions or maybe simply inaction. Though, this isn't always the case. These feelings are vibrant and powerful, but by letting them in, beauty can emerge, one so delicate that it's nothing short of awe-inspiring. Nick Leng has channeled these feelings of loneliness and turned it into artistry with his latest single "Lonely Shade of Blue," showing the two sides of isolation and the impact it has.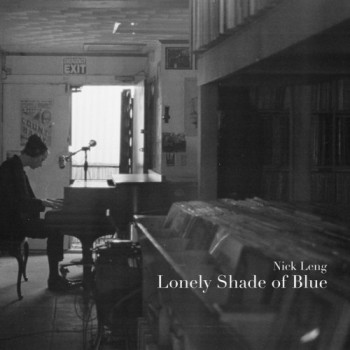 South African born but California raised artist Nick Leng has a penchant for the remarkable. His brand of pop ventures into psychedelic with soundscapes that are cathartic and celestial. With "Lonely Shade of Blue," however, Leng offers a different approach. Piano is the driving force behind the song, all wrapped in Leng's gentle singing that creates an emotively stirring atmosphere that listeners can't help but succumb to; its beauty, its candor, and its etherealness all breathtaking and thrilling. If anything, succumbing to the track is simply an inevitability, one that is welcomed by all.
She's like the lonely shade of blue
Counting down the hours
Till the bell rings after school
So she wrote that night
Don't fall in love with her she said
Don't fall in love, don't fall in love.
The song opens with piano chords that catch the attention of the ears with ease—the melody making its way into the mind and circling it with its soft, serene presence. The airiness attached to the song is immediately apparent, providing an angelic quality that shines brightly on Leng. As the singing begins, the story unfolds as Leng sings of an unknown muse. It's picturesque, creating vivid stills in the mind of the events taking place in this tale of woe. "Timing of questions on his mind tore their world apart. Now the riddles keep him up. So he wrote that night, 'don't fall in love with him' he said," croons Leng with a docile touch. Nearing the first chorus, the tamed vocals begin to slowly break apart.
I said
Don't you want to disappear?
Would you do it again, oh, Would you take me back?
I said don't you, baby won't you, baby don't you
Would you live it again?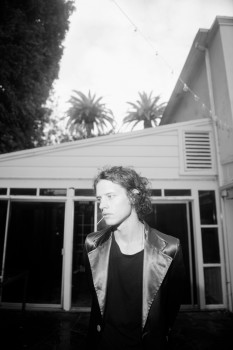 The slight bellowing in his voice takes a brief pause soon after, almost resembling a part two of the story. The lilting tones reemerge and Leng continues on with his melodic piano chords which delve further into the tale. "She's like the mystery unsaid, chasing every rose with a daydream in her hand, still holding on," Leng lulls, leading into the second chorus. This time around the singing is more erratic, a gorgeous telling of the emotions bubbling inside of Leng, releasing all at once and building into something grand. The resulting outpour of emotion creates a sonic onrush of strings, vocals, and piano all joining together and enrapturing listeners with its ravishing delivery that chills just as much as it uplifts. "'Don't fall in love with her' she said. Don't fall in love, don't fall in love," he sings one last time, closing out the track on a somber note, yet despite it, a note that is still inexplicably bright.
Nick Leng ventured into new territory with "Lonely Shade of Blue" and came out an even greater artist because of it. A personal ballad teeming with emotion and weight, one that listeners would be hard-pressed not become watery-eyed over. Fans are still in the dark on what is next for him, but whatever it might be, it will undoubtedly be worth the wait.
Listen: "Lonely Shade of Blue" – Nick Leng
— —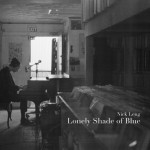 ? © 2019
:: Today's Song(s) ::
:: Stream Nick Leng ::