Grab your sunshades, because The Sometimes Island refuse to dim their light.
Stream: "Neon Summer" – The Sometimes Island
---
Known for their synth-laden indie pop anthems, three-piece band The Sometimes Island never fail in delivering feel-good, dance worthy music for the masses.
Their latest addition to their plethora of tropical infused party songs is "neon summer." Just as its title says, the track radiates a vibrancy and warmth, creating a totally intoxicating atmosphere where you can truly lose yourself in.
Sonically bursting with positive energy, the actual story behind the song tells a much more melancholy tale of a breakup. "neon summer" is the perfect example of how The Sometimes Island can take any situation and turn it into something that manages to lift our mood, get us on our feet and return to time and time again.
As a DIY band, frontman Matt Blankenship Jr., drummer Nick Lopiano and bassist Bryan Mears have been on an amazing journey thus far, most recently coming off a big tour. Atwood Magazine spoke with the trio about their new single, tales from their tour and the story behind their intriguing band name.
— —
A CONVERSATION WITH THE SOMETIMES ISLAND
Atwood Magazine: Hey guys, first off, congratulations on the release of "neon summer"! It's the ultimate, feel-good summer anthem, so thank you for providing that for us! In fact, most of your releases are pretty uplifting sonically. Do you prefer to create music to make people smile and move?
Matt Blankenship Jr.: Thank you! It's a beach-forward song for sure. When I write, I think of how a song will come across at a concert. My favorite shows are ones where people are dancing, so I am creating music for the environment I want at a The Sometimes Island concert – getting loose, getting down.
Despite "neon summer" sounding like a catchy, euphoric anthem, the lyrics tell a much darker story about a relationship breakup. Can you tell us more about the story behind this song?
Blankenship Jr.: I usually write autobiographical lyrics, but this one is an exception.
Nick Lopiano: It's about something one of us personally went through. Sometimes the hardest breakups are the short-lived ones when you know there's a cosmic connection, but the timing is off. Which inevitably creates doubt and uncertainty- and the song is a dialogue between those two people. In the end, the most respectful thing you can do for that person is let them go. And if it makes sense, it'll come back around.
Blankenship Jr.: "neon summer" combines that with the summer break-up fever that sweeps through every time the days get long. People want to be single in summertime, and the song is about breaking up to be single in the summer.
You're known for being a DIY band. How important is it for you to have complete control over your music?
Blankenship Jr.: Yeah, very much so. On the professional side, we're DIY, because we've said no to some offers that didn't promise us enough, and I've heard horror stories from my musician friends. If the right deal comes along, I'm open to DITogether. Musically I'm trying, actively trying, to be more collaborative. I've been writing songs since I was 13, and I felt alone in being unable to get the music that I heard in my head accurately onto a recording for the world to hear. So, I learned to play every instrument so I'd be musically self-sufficient and now I'm learning to delegate!
As a three-piece band, how did you all meet? Are there any funny stories about the conception of The Sometimes Island and most importantly, where did the name come from?
Blankenship Jr.: We met as the three members of a backing band for someone else! One of us left, one of us was fired, and the other abruptly moved to Denver. We later re-formed as The Sometimes Island. Sometimes, now always. The name refers to some islands in Lake Travis in Austin where I grew up. When it rains and the lake level goes up, they disappear underwater. When the level goes down, they reappear – the sometimes islands. I removed an "S" to make it one island. Here's the band name in Japanese: 時々島. No particular reason.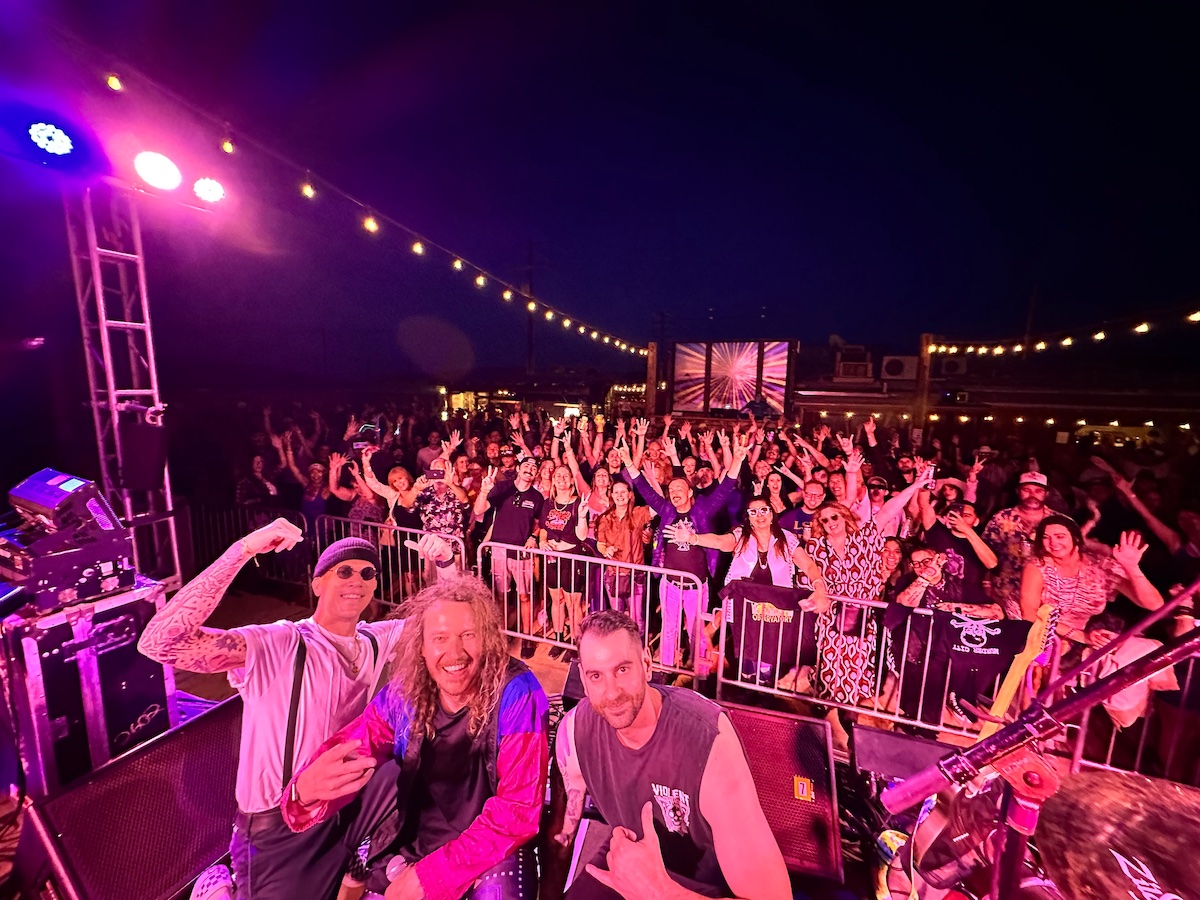 You've mentioned previously about how your music helps you push personal boundaries. What advice would you give to up and coming artists who need encouragement during the early stages of their career?
Blankenship Jr.: I'd tell them to involve other people, get a team together who cares, and can support you when you can't support yourself. Plus, these people come to shows and have friends, so you can start to build an audience that way. Emotional & professional support AND some guaranteed ticket sales. Keep a sense of humor and don't take stuff too seriously, even if your music is very serious music.
If you hadn't pursued your music, where do you think your life would have led you?
Blankenship Jr.: I think I'd be a scientist or something. Probably a marine biologist, because I love the ocean, which is evident in the band name.
You recently completed an extensive tour this summer. How did it go and were there any memorable moments?
Blankenship Jr.: It was extremely mentally and physically grueling, this one. Not entirely sure why, but it was more relentless than any other tour I've been on and I think I got some gray hairs out of it that I'm currently removing.
Nick Lopiano: It was definitely the most stressful tour we've ever done before. Some of the longest drives were driven to markets that we've never played before, so there was a lot of pressure from that perspective. It was nice to finish off the tour on a strong note by opening for Ghostland Observatory at the legendary Pappy + Harriet's to almost 700 people. It was the greatest show I've ever played so far.
Blankenship Jr.: Yeah, we loved opening for Ghostland Observatory at Pappy & Harriet's – they're a band from Austin and I used to go see them perform when I lived there – it was a great crowd and they were super cool.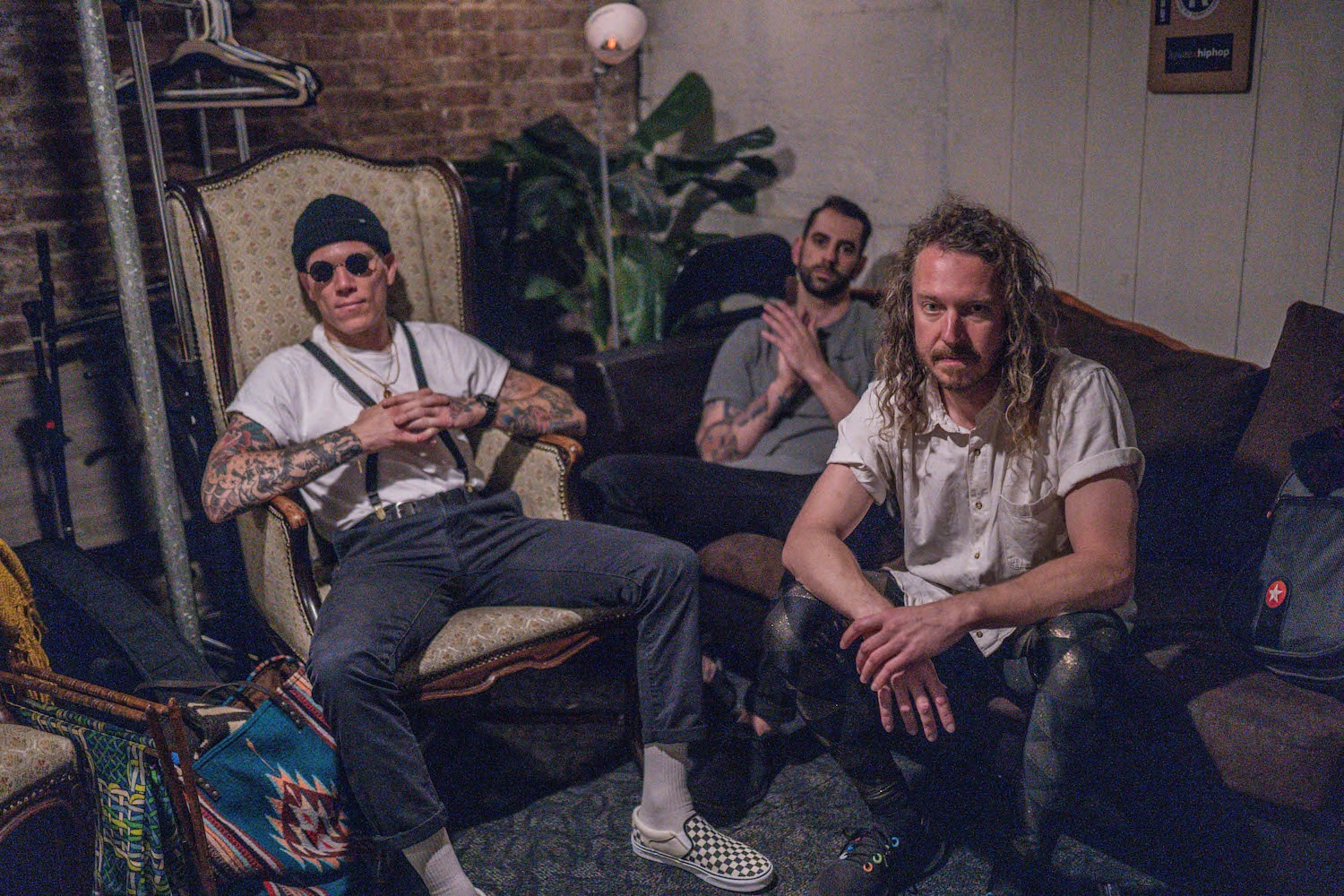 If you could play any venue in the world, where would it be and why?
Blankenship Jr.: I would play Coachella on the headliner stage at 7pm on Friday right when the sun is going down and before everyone's brain is deep-fried. I decided that from the crowd as a fan at Coachella years ago, before deep-frying my brain that weekend. It would be very full circle and I'd probably cry on stage, if anyone's interested.
Nick Lopiano: My dream venue is the Fillmore in Silver Spring, MD. It's the venue where I saw all my favorite bands play when growing up outside D.C. I'd also say the Wiltern Theater in LA- there's just so much history there and it would be a dream come true.
What's next for The Sometimes Island? Can we expect more releases this year, or any more live dates?
Blankenship Jr.: Yes! More releases. I can't announce any live dates here but there will be a couple more shows as well and possibly another tour this fall. If you've read this far into the interview please take a second and subscribe to our social media, it really helps a band at our level out a lot, and it keeps you updated to what we're up to.
— —
— — — —
 © courtesy of the band
:: Stream The Sometimes Island ::
---