Every Friday, Atwood Magazine's staff share what they've been listening to that week – a song, an album, an artist – whatever's been having an impact on them, in the moment.
This week's weekly roundup features music by Cherry Lena, Sylo, quinnie, Sage Castleberry, Kate Bollinger, Motionless in White, McDermott & North, Omar Apollo & Daniel Caesar, Elizabeth, Kiki Holli, AViT, Guyville, Jack Wakeman & The Dreamstriders, & Tina Loeffler!
•• •• •• ••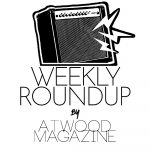 :: "American Idea" – Sylo ::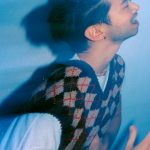 Beautifully brooding and achingly intimate, "American Idea" is as sweetly ethereal as it is utterly breathtaking: Sylo's latest song, released as a two-single set alongside the track "Bento Box" in early May, sees the Toronto-based indie-R&B artist delving into his own depths and reflecting on identity, love, his connection to himself and his connection to his surroundings. He evokes a sense of searching and stillness as he dwells in this meditative space, crafting a gently atmospheric soundscape through pulsing synths, cool guitars, driving drums, and his own soul-stirring, smoldering vocals:
Call me by my given name
Something that I never claimed
Don't wanna do what's overplayed
We can do this on our pace
This American idea
Always appears in our minds
Can we finally see that
It was never meant for taking
What's really my nature?
Was I meant to be this way?
"I wrote "American Idea" to reflect on my life, particularly in love and identity," Sylo tells Atwood Magazine. "First it started with my view and relationship with romance itself. I realized growing up, how love that was portrayed in the media (mostly Western) really played a part in creating this unrealistic and unhealthy view of love. It also caused me to disconnect more with myself physically, as I found everyone I was looking up to and fantasizing to someday be, did not look like me. I then I soon found myself digging deeper, and finding even more nuanced characteristics and views I had that were so deeply ingrained with Western media in general."
"This led me to connect that with my Asian heritage. Growing up, I always wondered what I would've turned out to be like had I been raised in a Korean-rich cultural background. What would my thoughts be like then? How would I view myself as a person, living in a world where everyone else looked and spoke like me? Would my views on love be the same? So this is why I feel like it's appropriate to release this song during AAPI Heritage Month: Because no matter what, I'm still proud of who I am and where I came from, and that's everything to celebrate."
"American Idea" is immersive, intimate, and disarmingly intense. In three minutes' time, Sylo takes listeners deep into his innermost sanctum in some of his most vulnerable and moving songwriting to date. "What's really my nature? Was I meant to be this way?" he questions toward the end of the song. "Are we the one in the same? Do this on our own pace… There's a part of me that I'll realize…"
The end of "American Idea" feels like the cathartic conclusion to Sylo's existential reckoning: The melody rises and the soundscape seems to brighten in those final seconds, like a sonic cloud lifting to let the sun's rays shine through. We're left with a calm sense of wonder and appreciation for the journey this song has taken us on, and a deep respect for Sylo as a singer and songwriter.
:: "Who Am I But Someone" – Kate Bollinger ::
"Who Am I But Someone?" The aforementioned question sounds like something one of Dr. Seuss' whimsical characters would pose in a nonsensical riddle; but don't be fooled — the author of these words is none other than one Kate Bollinger.
With her smooth-as-butter soft-rock vibes and gentle vocal stylings, this singer-songwriter skillfully melds nostalgic 60's rock with contemporary indie influences in "Who Am I But Someone." The song is featured on Bollinger's most recent EP, Look at it in The Light. Said EP explores Bollinger's run-ins with codependency, offering listeners a peek into the artist's own introspective processes. Within "Who Am I But Someone," Bollinger narrates how she is stuck in a behavioral pattern — and allegedly has no plans to get out of these unhealthy tendencies, as she sings: "Days go by, I feel the same / I don't know when I'll make the change / My mind pretends not to feel this way / But my heart knows." And hey, at least she's self aware!
While Bollinger's lyrical themes might be slightly less optimistic than her musical soundscape leads one to believe, her discography is well suited to a peaceful day basking in the sun's warmth, or a dreamy picnic with a loved one. So, go ahead and squeeze the last drops of summer out with Kate Bollinger's music as your effervescent soundtrack!
:: "Sad Boy" – Cherry Lena ::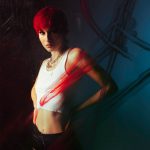 For lovers of eclectic euphoria and ravish R&B, Cherry Lena's new single "Sad Boy" hits the spot. Combining her truly stunning lyrical tones with subtle 1950's jazz-inspired vocals, Cherry Lena is providing her diversity as an artist unlike any other.
Narrating the tales of being purely infatuated with someone, "Sad Boy" offers a resonating realization that you probably spent too much time fantasizing about them. Bringing her tales full circle, she confides, "It's about a Sad boy I met last fall. He fascinated me. I think in great part because I simply didn't understand him. At the time, I didn't realize how greatly I had romanticized the idea of him. I still remember the times when we would text each other for hours like high school kids and how it made me feel. Although, nothing about the idea I created of him in my head ended up being as great as who he was in reality. I often find things to be better in my imagination."
Reflective rhythms pair blissfully with soaring vocal energy and progressive percussions, sending listeners into a realm of alternative pop and melodious R&B. Encouraging listeners to not adhere to the idea of pain as a weakness, Cherry Lena's passion to help listeners grow into elevated versions of themselves, proving that her latest track is nothing short of true perfection.
:: "touch tank" – quinnie ::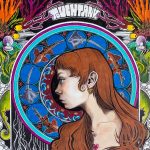 In late May, budding indie artist quinnie used her TikTok platform to tease her latest single, "touch tank," with a short snippet of the chorus and a simple yet intimate preface that "this is a song about the beautiful giddy feeling of realizing u r falling in love, and learning how to be vulnerable with somebody. And also its about c*nnilingus." The video originally debuted what would become the chorus, an assured and comforting testament to intimacy. quinnie's lyricism, musing that "he's so pretty/when he goes down on me/gold skinned, eager baby/blue shirt out the laundry," quickly went viral, with the original video garnering 269.4k views as 18.2k users made TikTok videos using the snippet of quinnie's song.
quinnie's new single begins with an echoing declaration of love in the 21st century as she tells her partner that she "canceled a hot hipster threesome for you/'cause I speak of freedom but you're a fucking great excuse." She quickly dives into the beloved chorus, albeit a more acoustic and mellow version, using the metaphor of an aquarium touch tank for physical intimacy. She tentatively transitions to admitting "you took my breath away/so now I can't suck in my stomach around you anymore," and as she meanders across the bridge, she repeats herself, not from lack of words but to emphasize her newfound self-awareness and freedom. After crooning for a while longer underneath her own murmurs, she launches into the final chorus, which is somehow stronger and more self-assured than the rest.
One of the reasons "touch tank" became an Internet sensation was due to the new perspective it gives on sexuality, especially in a reality where we are all too accustomed to male lyricists objectifying their lovers' bodies or minimizing their experiences. In her song, quinnie remarks that "he tells me he's gentle when he wants to be/so I think he wants to be gentle with me." An overwhelming number of the videos using quinnie's sound were made by women reflecting on how refreshing and comforting it was to see a healthy and pure depiction of love, particularly from a woman's point of view. quinnie's focus on female empowerment doesn't stop there: After the Supreme Court overturned Roe v. Wade, she pledged to donate 100% of the first week of proceeds to pro-choice organizations. From the album art's art nouveau style to the
:: Scoring The End Of The World – Motionless In White ::
"Melodic" and "heavy" may seem a bit oxymoronic, but Motionless In White have proven that they are able to fuse the two excellently over the years, and their newest album is no exception. With pounding guitars, industrial synths, and intense breakdowns, the band artfully examines the current state of society and the world in conjunction with their own personal lives.
Not restraining from any political or emotional punches,  the sixth studio album, Scoring The End Of The World, makes a powerful statement that isn't just sonic. "The album is very much based on the time spent between realities— real-life and pandemic life," frontman Chris "Motionless" Cerulli details. "At the start of the pandemic, it began to look like the end of the world… At the same time, my personal experience during that time frame was really dark with emotional and mental trials. I thought it would be cool to split the lyrical content between my observations of the world ending and the end of my world internally."
This record is both exactly and the complete opposite of what you'd traditionally expect from Motionless In White; having seen the band on their "Diseased and Disguised" tour just two months before the pandemic's strike, it's been a long two years that I've been waiting for news of another project, and Scoring The End Of The World checks off every box for what makes solid metalcore album in my book. Lyrically, sonically, and even aesthetically, there's a little bit of everything for fans and non-fans alike.
:: "Invincible" – Omar Apollo ft. Daniel Caesar  ::
Stripped and nuanced, "Invincible" is a song that speaks of remembrance and the impact that people and events can hold on each other. As part of Omar Apollo's latest album, Ivory, the song features a collaboration with R&B artist Daniel Caesar. The duo blends effortlessly as Apollo's strum of the guitar leads a perfect segue to Caesar's airy falsetto.
The phrase "If I were to go (go,go)/Tell me, would you notice me? (Notice, notice me)" is repeatedly sung. Though it presents a simple question it holds a lot of weight. Does one need to die in order to be appreciated more? Does something bad need to happen in order for it to be noticed? 2022 has held major events and turning points within political and social dynamics. However, there has been one pattern—it takes the extreme of a situation for people to notice—to want to make a change.
Though Apollo and Caesar are commenting on love and relationships , the song itself is layered. A lot of times we tend to ride on the high of life—living within our own bubble and doing as we please. But within this, there comes a disconnect and desensitization to the realities of the world. As the song echoes, "I'm not invincible", it reminds us that we are not invincible and neither is the world. What next event will it take for us to notice problems that are already beneath the surface? Though the song is applicable to many things, it possibly points out a bigger message. Either way, Apollo and Caesar use the simplicity of the lyrics to let the listeners decide for themselves what it may mean.
:: "Happier Now"- Elizabeth ::
After a relationship's end you can face different stages of grief. Australian singer/songwriter Elizabeth illustrates the phase of getting past deep despair and starting to accept the situation in her new single, "Happier Now." The intoxicating, melancholic piece features gentle, soaring arrangements and warm tones. With silky vocals she stunningly sings of missing a partner and remembering all the good times, but also not wanting them back. Her cinematic visuals fit seamlessly with the song's sound. With picturesque beach scenery of lush greenery and rocks, the viewer feels that sense of intense reflection as she sits and ponders.
Elizabeth is known for a rich, hazy quality that truly shines. Inspired by greats like Lana Del Rey and Lorde, her honest lyricism paired with her voice that is gentle yet fierce makes for the ideal combination. On her debut album The Wonderful World of Nature she dealt with a complicated divorce. She illustrated that difficult period in her life with so much grace. Part one of three intertwined singles "Happier Now" possesses that same elegance.
:: "Boys + Girls w/ Guitars" – Guyville  ::
"Boys + Girls w/ Guitars" was pitched to me as an "end of summer jam"— which struck me as a bit unusual, since we still have plenty of the summer left, especially since it *technically* doesn't end until September 21st. Then it hit me that if "summer" is the season/relationship double entendre that it is in the movie (500) Days of Summer et. al. then perhaps this song title does make a bit more sense, after all. Then, I finally concluded: enough overthinking. Just kick back and enjoy this totally awesome indie rock jam by Guyville, and all will be just fine.
"Boys + Girls w/ Guitars" offers further examination of the post-breakup life that the two members of Guyville– Kat Hamilton and Emily Hulslander– explored earlier this year on their single "Should Have Never Dated." This time around, they chronicle the more promiscuous lifestyle that can emerge from this newly-single lifestyle, especially for on-the-road musicians such as themselves. "We could have had a great band if we hadn't slept together," Kat and Emily lament. If only we hadn't "risked it all on a one-night stand."
Hopefully, this scenario stays on wax and doesn't negatively affect the duo too much in real life, because they have definitely shown a lot of early promise with this single, via both the clever penmanship and the energetic shift from acoustic to rock guitars that characterize "Boys + Girls w/ Guitars." With the two aforementioned singles plus another one ("Nothing"), Guyville have opened their career with a solid one-two-three punch; seeing that grow to four-five-six and beyond will be a treat.
:: "All Things Come and Go" – McDermott & North ::
Effervescent sonic light shines in all directions on McDermott & North's latest single. Released earlier this year, the jangling "All Things Come and Go" is a radiant, spirited rock (with hints of Britpop) revelry: A feel-good song embracing the beauty, fullness, and wonder of life. Layers of soaring harmonies and warm guitars evoke the charm of acts like The Beatles, Tom Petty, and Oasis as the Brisbane duo of singer/songwriters Patrick McDermott and Rhys North create a bright and vibrant listening experience, singing with infectious passion and seductive zeal.
I got a real good love connection
I got it all worked out to be
And in the middle of investigation she gets down
And she prays on her knees
It comes and it goes like the rain and the snow and stars falling under me
I was the man with a plan but it slipped through my hands falling under me
Fine i feel grand wont you please understand don't you know
All things come and go
I wanna be the man i'm gonna see
seen it on the side never wanna try
Take a little more like baby don't you know.
"'All Things Come And Go' represents a celebration of life," McDermott & North tell Atwood Magazine. "It's about coming to terms with the fact that whenever you're going through a rough patch, a ray of sunshine is just around the corner. As we grow older we learn how to let go of the things we once held closely in order to make way for the next part of life's journey. You also start to realise the finite nature of life and the importance of finding a sense of contentment living in the moment. The song lives in that space – not thinking about the past, not being too worried about the future either."
McDermott & North's unbridled optimism is inspiring, enchanting, and smile-inducing: Whenever you're feeling down and out, give this song a spin or two. It just may help you look on the bright side of life.
:: "Cosmic Fear" – Jack Wakeman & The Dreamstriders ::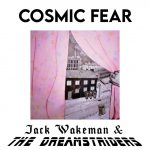 Existential lyrics, deeply expressive vocals, and punctuated instrumental work with progressive rock undertones help make "Cosmic Fear" a captivating single we can't help but come back to time and again. The second song from Glasgow's Jack Wakeman & The Dreamstriders (released back in October) is a moody roller-coaster of cinematic sound and exhilarating production: The band of Jack Wakeman, Callum Edwards (Drums), Callum Shanks (Electric Guitar), Charlotte Newman (Acoustic Guitar/ Backing Vocals) and Elizabeth Read (Keyboards/ Backing vocals) are as delightfully eccentric and charmingly charismatic, weaving their folklorish romanticism into a funky, feverish, and instantly catchy groove.
They're naturally a little left-of-center in the best possible way, and "Cosmic Fear" showcases all there is to love about this emerging British band.
I've done it again, I've made too much rice again
I thought I had followed every step but I've done it again.
I've done it again, I've made too much time again
For all of the things we all are wasting away the precious time we have.
"'Cosmic Fear' is a song of apocalyptic optimism, written about an intense fear of space Jack developed during a mental breakdown," the band tell Atwood Magazine. "A strange two weeks in which he couldn't physically open the curtains for fear of being overwhelmed by the sky. As the motion passed it left Jack to reflect on the existential meaning of what had happened resulting in the realisation that it's okay to not understand the meaning of everything and leaving some things a mystery is often where we can find magic in our lives."
Jack Wakeman & The Dreamstriders have released two more singles this year: The driving, spirited "Feel Again in Time" in June, and the expansive, smoldering "The Secret Life of Arabia" out today (July 8th). Each track adds its own standout color and contour's to a slowly-growing catalog that is sure to spellbind all who listen.
:: "I Kinda Like It" – Sage Castleberry  ::
Collating generations of musical influence, Sage Castleberry's dashing debut single "I Kinda Like It" offers an outlet of emotions and corresponding choruses. As he continues to develop his own unique soundscape, his artistry develops outstandingly with his debut. Soaring into synthesizers, echoing rhythms and brilliant basslines, "I Kinda Like It" offers compelling chronicles of love.
As he sings, "I kinda like it when I need you, to go and pick up on your phone, cause I don't want to be alone," attention undoubtedly turns, not only to the narrative itself, but to Castleberry's unique compositions and corresponding lyricism. Expressing the tale of a man who likes the attention of a woman, but only at certain times, he touches on themes of desire and loneliness, carving out a resonance like no other.
Bringing together old and new, Castleberry's vast musical influence shines bright. You can hear tones resemblant of 80's bands, to the familiar twangs of country music, proving his musical diversity really does set him apart. Fusing his musical inheritance with modern instrumentalisation and accompanying perspectives, Sage Castleberry's debut appearance beams brightly.
:: "NEW HIGH"- Kiki Holli ::
Powerful pop/rock singer Kiki Holli is unleashed on her track, "NEW HIGH." After immense hardship it is not easy to learn to trust and open your heart up again. Holli beautifully voices finding the strength to return to love and taking comfort in the joy. Her velvety vocals glide atop radiant rock soundscapes creating the ultimate anthem for new beginnings. This blissful track is for anyone who is ready to leave their pain in the past.
The Los Angeles native emits a satisfyingly soulful quality paired with profound messages that results in the ideal cleansing release. "NEW HIGH" takes us into her deeply vulnerable and emotive journey. The singer reveals about her sound, "The music was inspired by long trips down the coast from Highway 10 to the PCH, a trip I take often with my husband. It helps me find my center again to see and sit by the ocean. It's my happy place."
:: "Poison" – AViT ::
As a Washington, DC native, I do my best to familiarize myself with my city's musical landscape, and have encountered plenty of local go-go, punk rock and hip-hop in the process. But D.C. digicore? Not so much. Thus, I am happy to have been served my first sample of this genre– which, as best I can gather, is a personalized offshoot of "hyperpop," which itself is a form of virtually conceived pop music– courtesy of AViT, my fellow Washingtonian who's now spent about five years exploring the possibilities of the digital music-making world under said mantra.
AViT has previously expressed a desire to make every song "as personal as possible, otherwise I wouldn't connect to it and I'd just throw it away." That trend continues on "Poison," a single from the upcoming album Lines of Death, which comments on addiction struggles over an ethereal violin-tinged beat provided by guest producer ria. "You make me feel alive as your poison drags me down," the song goes. Even with these dark lyrical themes, "poison" is a moving and melodic number, and definitely served as a fine introduction to digicore music in general, and AViT in particular, for me.
:: "Sea Song" – Tina Loeffler ::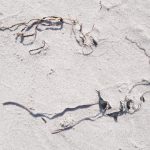 A comforting, cathartic indie folk song brimming with warm acoustic guitars and hauntingly sweet vocals, Tina Loeffler's "Sea Song" is a beautiful exploration of intimate connection and the little moments that mean so much in life. Achingly fragile and stunningly expressive, it's a showcase of all there is to love about Loeffler, an up-and-coming singer/songwriter based in German's Northern Black Forest. With nearly two dozen songs released over the past two years (including her most recent single, the meditative piano ballad "Surfbirds," released today), Loeffler is an excitingly fresh and deeply poetic voice coming out of Central Europe.
"Sea Song" rages tenderly, with gentle acoustic guitars and ambient cellos "painting a picture of shallow water and a peaceful morning spent by the sea" as Loeffler sings what she calls "an ode to a place where you will always find freedom and peace."
Mesmerized I hold on
When the blue gets lost in tinted white
Holding your hands like I've ever done
And the day has 'teached' us to be kind
The swell carry us to the cliffs called "The Spikes"
And fossilized shells shaping our hearts
So I think I found home between the tides
Where light defines the ocean's dark
"Usually, Winter is the time where I take a break for a while, from Social Media, making plans, speaking out ideas before I can see and feel them on the whole," Loeffler shares. "Over the last couple of months, I've started to work on some kind of poems, a collection of thoughts inspired by our yearly trips to Denmark and before I knew it, I was working on the songs for a new EP. I visited this region for the first time when I was nine years old and over the last couple of years I came back exploring the sandy shore together with my daughter, who is now in the same age. Over time we all change, like places do and while growing older, we might experience and see them with different eyes afterwards. Sharing places and experiences with the ones we love while noticing our own growth, this is all what "Sea Song" is about."
In the middle of this sea song
I hold on, I hold on
To the endless reverie
Caught by the morning and the sun in the trees
There's a powerful beauty within "Sea Song;" like a blanket by a nice warm fire, this track is waiting and ready to wrap itself around us; to make us feel safe, secure, and at peace for three minutes' time. Loeffler's forthcoming EP is billed as a collection of five songs based on poems she wrote in the last months of winter; considering the stirring depth and breadth of its lead single, this is one record we cannot wait to hear in its entirety. We'll be holding on to this "Sea Song" for months to come.
A fisherman's back in the twilight
Where the shore gets raw for me and you
Will the nets hold the secret of our lives
Unveiled by the breakers, where there is nothing to lose
To the shallow water we go
To hear its gentle lullaby
Where the boats rest in peace in a row
And we feel safe enough to close our eyes
In the middle of this sea song
I hold on, I hold on
To the endless reverie
Caught by the morning and the sun in the trees
— — — —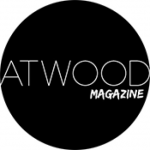 :: Weekly Roundup ::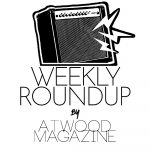 ---
:: This Week's Features ::
---