From leaning into love and dwelling in loss, to reckoning with the ebbs and flows of everyday life, Tom Speight's 'Love & Light' is an intimate soundtrack to living each day – and every moment – to the fullest.
Stream: "Trick of the Light" – Tom Speight
---
I've touched on things in this record that I've never spoken about before; it's without doubt my most personal to date.
Tom Speight opens his third studio album in a pinch-me moment of infectious euphoria.
"You got me high like the morning sun – like a catapult ride, like a starting gun, with one eye shut and the other on you," he sings, basking in the glow of a love he can barely believe is real. It's the same about-face we've done in our own lives, when things seem almost too good to be true: "Is this real, or a trick of the light?" we stop and wonder. "Oh, the way you're making me feel tonight…" And while that pure ecstasy can't stick around forever, Speight's unfiltered heart-on-sleeve passion lasts for a full album's worth of anthems and odes to his loved ones.
From leaning into love and dwelling in loss, to reckoning with the ebbs and flows of everyday life, Love & Light is an intimate soundtrack to living each day – and every moment – to the fullest. Speight holds nothing back in pouring his heart and soul into a deeply personal album that inspires and empowers, ultimately reminding us who we are and why we're here, making the most of our time between the sunrises and the sunsets.
You got me high
Like the midnight sky
Let the chemicals rush
Let the fever rise
Guess you cast your spell
Right in front of my eyes
My eyes, my eyes
Is this real? Or a trick of the light?
Oh the way you're making me feel, tonight
– "Trick of the Light," Tom Speight
Released August 11, 2023 via Nettwerk Music Group, Love & Light is a radiant, enchanting journey into the depths of the human condition. London's Tom Speight has always known how to move our hearts and bodies at the same time; since his earliest releases back in 2016, the British singer/songwriter has always found a way to break off a piece of his heart and share it in his music, making old emotions feel new again as he explored the beauty, and at times the pain, of our existence.
Perhaps it's his own experiences with illness and uncertainty that have given Speight his unbridled appreciation for life: He was diagnosed with Crohn's disease, a chronic illness that can be treated, but not cured, over 15 years ago. The past ten-plus years have involved dozens of stints in the hospital, sometimes for weeks at a time, and yet Speight's passion and fortitude remain undeterred. His sophomore album, 2021's Everything's Waiting for You, is an exhilarating outpouring of love, joy, connection, and raw gratitude that saw Speight actively trying to make the most of every moment. "That's why there isn't a break up song on the record," he shared at the time. "It is instead fueled with songs about taking on the world, seeing the world, and being in the present."
That same mindset perseveres throughout Love & Light, whose life-affirming songs capture the magic of our own everyday moments.
"As you get older, you realize, actually, it's kind of a privilege to be alive, and obviously with my health stuff, it really hammers that home a lot of the time," Speight tells Atwood Magazine. He sees this album as a continuation, or even an enhancement, of the groundwork he laid out on his last record.
"Love & Light was kind of inspired as like a knock-on effect from Everything's Waiting for You," he explains. "I wanted to kind of delve a bit deeper into the subject matters, really to get a bit more personal and closer to home. I've talked about things I've never really shared in songs before. It was interesting – when I was going through the track listing, I realized that pretty much every song was a different letter to a different person. That made me really happy, because I had set out to make a more personal record, and I had done just that. But then also listening back to it, I realized that what I am going through and what other people are going through, that I've been writing about, they're all universal themes, universal truths, and everyday subjects in some ways. I'm hoping that as many people will connect to these songs as possible, and not just the ones that I wrote them for."
"I'm really proud of it," he smiles. "I think it's the most kind of versatile record that I've made so far. It's a personal album, but the sign of a good song is that you don't need to know what it's about. As long as you can draw your own kind of conclusion and meaning, and you can relate to it in different ways…"
I'd like to dance
Take you out tonight
See the city under neon skies
I'd like to shout
Tell the world right now
How I'm feeling
And scream it out loud
And I know you feel the same way
What a wonderful wonder
And I guess it's worth the wait
What a wonderful wonder
– "Wonderful Wonder," Tom Speight
---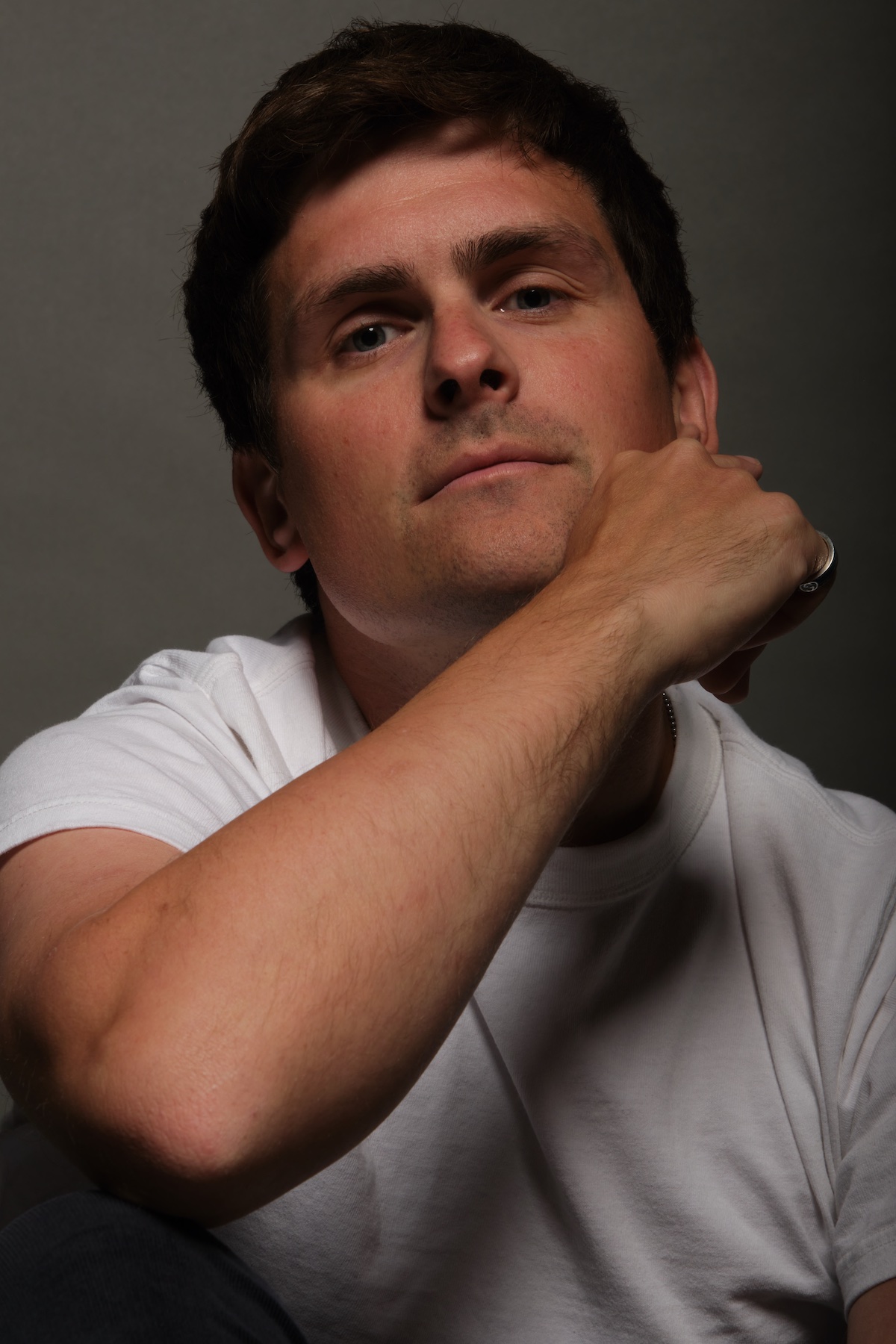 Speight gave everything he had to this album, treating it like it was his last. As a result, this record is not just his most honest collection to date, but it also presents him at his most vulnerable. A hopeless romantic, a devoted brother, a loyal son, a trusted friend; Speight plays all these roles and more as he injects anecdotes and meaningful memories into greater explorations of purpose and place, presence and being. Hence, each song hits on multiple levels, and might mean something completely different to him than to a listener.
"It's from an honest place," he says. "I just thought that I'm gonna put everything into this record. I wanted it to have moments where I could headline a festival with it, or have it be just me and my acoustic, and it's very intimate. I threw the kitchen sink up… who am I as an artist? I'm not just this kind of folk artist; I've got a slightly indie pop edge to me as well, and it just showcases all of it, really."
Love & Light is almost entirely self-written and self-produced – and while guest artists like fellow singer/songwriter Lydia Clowes grace multiple tracks, the record is Speight's most definitive release of his career. It's also his most expansive album, undeniably redefining who he "is" as an artist with songs that go far, far beyond the singer/songwriter stereotype of vocals and guitar. Standout tracks include "The One" – a smoldering, bluesy eruption full of fire and full-bodied harmonies – and "Let Go," whose soulful vocals and emotionally charged chorus, reminiscent of folk-pop crossovers like James Bay and Ed Sheeran, feel at once fresh and new, and like a perfect fit.
We used to stay up all night
Now I'm sleeping on my own
It just doesn't feel right
I used to walk by your side
Now I'm walking home alone
Since you left me behind
I can't let go… I can't let go
So, tell me, do you love me? Don't go
You treat me like a stranger, you Know
Sometimes it gets so lonely it hurts
Just break my heart, 'cause silence is worse
I can't let go…
---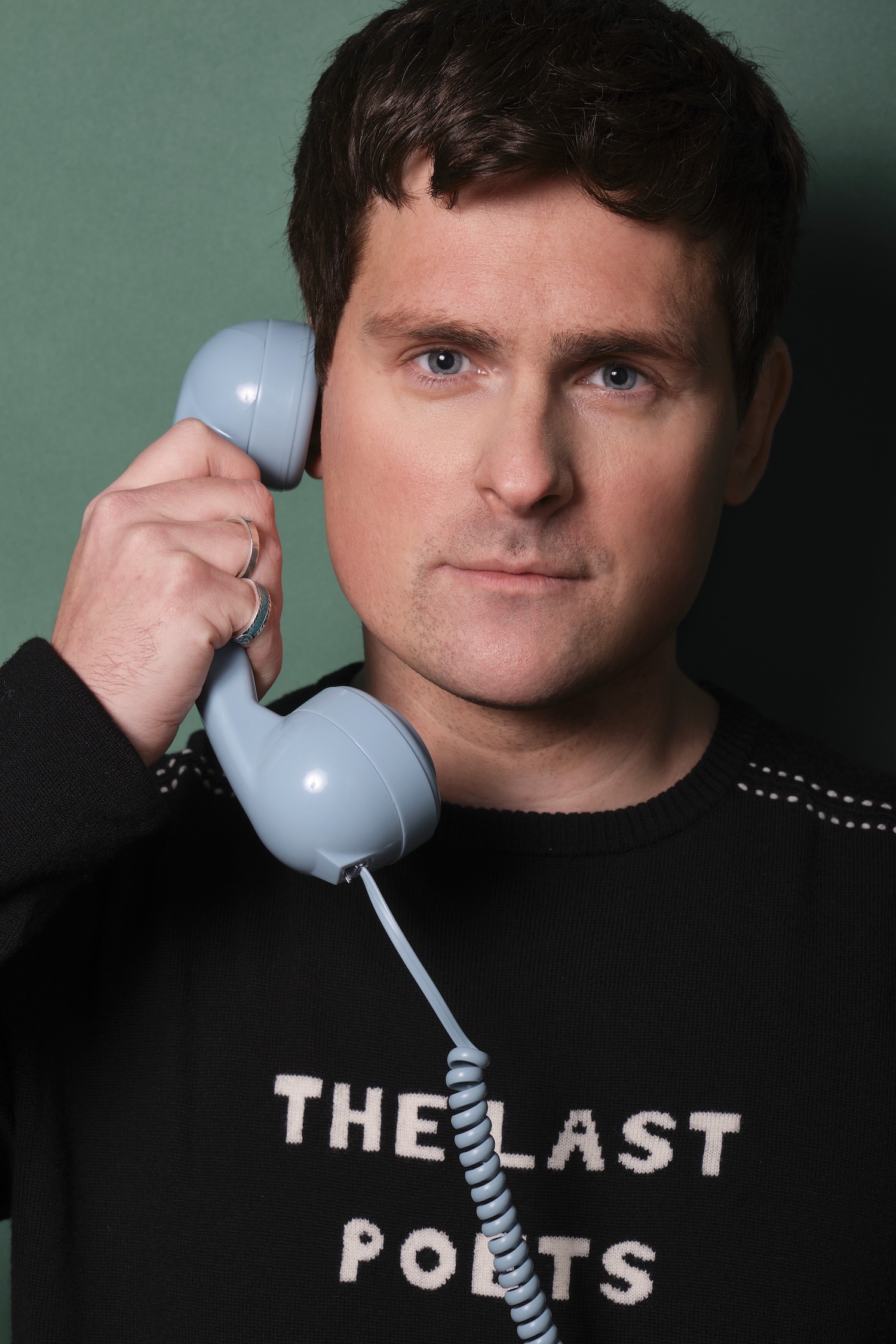 "The moment you get kind of complacent and like, 'Oh, that will do,' that kind of attitude, that's not a good attitude," Speight says. "I've learned a lot in the last… Well, I've been releasing music for what, seven years now? Every year I feel like I am progressing – and not just in reaching more people or anything – actually, it's as a songwriter and a vocalist and musician and all of that. I feel like I've come a long way, and that is down to people like my manager or the label, or producer, whoever I'm working with, pushing me in the right direction."
As a result of that steadfast determination and dedication to his craft, each of Love & Light's songs has its own distinctive palette. The record is dynamic and diverse, and yet from the radiant sparks on "Trick of the Light" and the stadium-sized, Coldplay-esque celebration of "Beautiful Feeling," to the expansive sense of wonder emanating throughout "Tomorrow" and the brooding ache of "Tears," Speight ensures an adventure that is as exciting and surprising, as it is impressively cohesive.
"I did want to take on a bit of a journey," the artist laughs. "Love & Light is basically coming through something… I think with darkness there has hopefully light at the end of it. I wanted to start with a bang, really. And that's why it starts with 'Trick of the Light' – it's gonna go off, and then it does take a turn, after 'Wonderful Wonder,' you're thinking, 'Okay, where's this gonna go?' With the flow of it, hopefully you can settle into the mood."
In a twist, the album is actually named after its artwork, which was provided to Speight courtesy of British visual artist Dan Baldwin.
"I was thinking, What does 'Love & Light' mean to me? And how can I draw inspiration from that and keep it personal? That's where I got the song about my sister from. So it was like a complete chain of events, really. How I just saw this swallow, and I was finding out why Baldwin chose the title he did, and apparently the swallow is the meaning of hope. And I thought, well, that's perfect for the album, really. I don't see it as my album cover; I see it as this beacon of hope, really. It's inspiration, isn't it? That's what it is."
Over twelve soul-stirring songs, Tom Speight shines a radiant beam of hope and humanity out into the world.
He ends with the gentle "Simple Things," a tender acoustic ballad that seems to summarize all the hard-earned truths of the preceding tracks in under three minutes. It's a song of love; of familiarity and appreciation; of growing up and growing older; of all the memories and moments that try to pass us by unnoticed.
But Speight's noticing them – each and every one of them – and he's trying as hard as he can to hold on tight and be one with the ride:
I can feel you calling me back home
Can't believe how much this time has flown
Photographs of our first day at school
The simple things after all
Ever long the roads that we walk
Growing old's a gift that can't be bought
I never had much of a plan
The simple things that make a man
And hold my hand, through thick and thin
Bless my soul, with simple things
I never had much of a clue
The simple things I give to you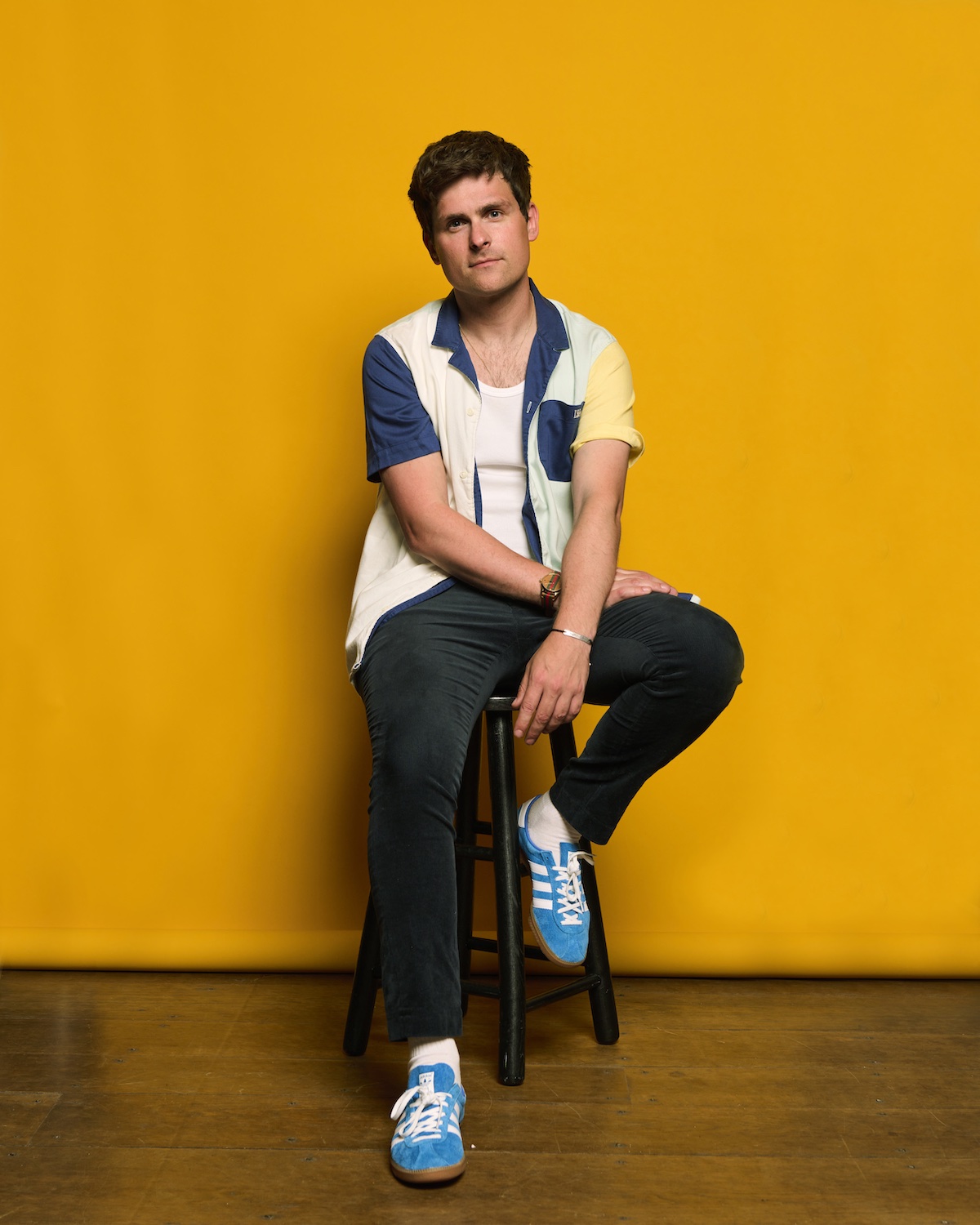 Take what you will from these songs: Each one is a warm spark of love and light, glowing bright like the rays of the sun.
"They're not gonna connect to all the songs, but if people can connect to one of them or a couple of them… I just want them to feel something, whether that be feeling a happiness or sadness or anything," Speight ultimately shares. "I just want them to feel a connection to these songs. And what I've learned from making this album is basically to trust your gut and be proud of what you've achieved, and just realize that you are lucky to do this job, really. That's what I would take from it."
Experience the full record via our below stream, and peek inside Tom Speight's Love & Light EP with Atwood Magazine as he goes track-by-track through the music and lyrics of his third LP!
— —
Stream: 'Love & Light' – Tom Speight
:: Inside Love & Light ::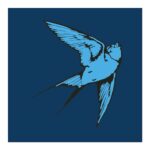 — —
Trick of the Light
I think that song can be applied to anything as well. Life to me just feels like some of the time, you're like, 'what is this? Is this actually, happening really?' And it's that kind of feeling of, 'Is this actually happening or isn't it? What's going on?' I think love can sometimes you think, oh my God, this feels a bit too good to be true. That song should hopefully resonate with a few different things.
Wonderful Wonder
It's my favorite song on the album. I think it's the best kind of bit of songwriting I've ever done. I dunno, that's a bold statement, but it feels like the most cohesive – bulletproof in the writing. It feels very complete, and it is just a joyous love song. Hopefully, people will get married to it, have it as their first dance; it's the most romantic song in the album. And I feel like even though it's romantic and stuff, I haven't done a song like that before. It feels very classic. It's not folk, it's not pop, it's not anything. It's its own thing. It's just like a classic song.
I've never heard a song called "Wonderful Wonder," for starters. I think that's a solid type, the way I like to think about song titles and subject matters. It's like, if you saw it on a newspaper headline, 'wonderful wonder'… It feels like a headline to me. And then the arrangement of it, the way it builds, it starts off with the piano, which was kind of influenced by David Gray. And then it goes into this kind of more kind of, I suppose like summery kind of uptempo bit. It takes you on a journey. And then it also has this melodic second chorus where it goes into the minor section, where it goes a bit more desperate in the harmony. I can't fault it! Whereas the other songs I listen to on the record, I go, "Oh, could I have done that better?" If I was gonna play you the record for the first time, I'd be like, listen to "Wonderful Wonder." Not everyone's gonna love that song, but no one's gonna be like, "Ah, it's not very good." I don't think people would say that, because I think it's honestly, if Ed Sheeran had that song, like it would do. I think it's a good song. And I'm not like that about every song, so I don't feel like it's arrogant of me to say that. I'm just saying I'm proud of that one and I am proud of the record. Something feels special to me about that song. It feels like something's good's gonna happen with it. Fingers crossed, anyway.
The One
"The One" is the most kind of diverse bit of music that I've ever released. I think it would've freaked people out if they heard it, and that's why we put it out first. I kind of wanted to get people's ears just listening really, and not them thinking, 'Oh, he's come back with another romantic folk song.'
Let Go.
With "Let Go," I'm just singing really loud. I think that's what, it's almost like, normally I'm singing quite quietly on "Tears," for example, quite quietly, "Simple Things" really quiet. I'm almost talking, really. And that one I'm like channeling some voice I didn't know I had – I'm really going for it. And the chorus, it's like, I'm like, really I'm giving it everything I've got. It's like, I'm gonna give – I want the person at the back of the room to hear that lyric. And I think it worked. I think it really worked. That song and "The One" felt very like, very different for me, and in an exciting way. I can't just keep making the same album again and again.
I think you never know with music how things are gonna be perceived and what songs people are going to catch on to. But also, I think records for me take a lot of time to digest, just because you don't love a record at the start, come back to it a couple of times, keep on listening, and it can completely take on a different meaning. I've had that one with a lot of albums that I put in my top 10 albums I didn't actually love at the start of it. This is an album that hopefully you'll keep on listening to, and you'll discover new bits.
If This Is How the Story Ends
It tackles my parents' divorce and the realization that some things aren't always meant to be, but having the hope and love that you can keep things together.

Love & Light
"Love & Light" is about my sister Catherine (or Cathy) and the relationship we have and everything that she's been through as a kid. She's had a lot of mental health setbacks and all these things, and she's quite a remarkable person. She's bounced back from them and she's raised a beautiful family. It's kind of those things – I could write "Collide" again if I wanted to – the love song kind of thing, and I have – there's a few love songs on there – but I wanted to touch upon more storytelling as well. And I think if you listen to the lyrics, you don't need to know who my sister is, but you'll know that there's a story to be told there. I've always had hope in my music, from my first album, it was important that, even if I go into darker places, to share that with a bit of light and hope in the record.
The reason I play guitar is because there was a guitar, randomly in Catherine's bedroom when we were growing up as kids, and I always wondered why there was a guitar, but she was the first one to get the guitar lessons. So I stole it from her, and then my dad brought me my first guitar. So I've got a very supportive family, and they're all behind the record and music and all that stuff. It's very much a personal record.
Beautiful Feeling
We wanted to write something where I could open a festival with it and just put my hands up in the air and be like, complete euphoria. And the title "Beautiful Feeling" and everything about it's just like, put your hands up in the air and just be like this… Everything's gonna be alright. It's almost like a relief release.
That "beautiful feeling" could be anything – that could be watching TV with your girlfriend or your partner or whatever, or watching your football team win, it can be anything. The sign of a good song is when it means different things to different people, really.
Tomorrow
I've had Crohn's disease for the last 15 years. This song is about not letting the uncertainty of the condition define me – it's about embracing that you may not know what tomorrow holds, but that's what makes it beautiful. It's about having hope that tomorrow will bring something special.
Aftermath
It's possibly one of the saddest songs I've written, but there is so much beauty in the song and we had so much fun making it!
Escape
I've been producing a lot of the songs and writing a lot. Some of the songs are just 100% me, and I think that comes again from having the confidence and the education of working with other people. "Simple Things" is self-produced, "Escape" is self-produced, "Wonderful Wonder" I made 100% on my own. The 'You & I' EP, I produced all of those on my own and wrote a lot of them on my own. And "Everything's Waiting for You" was on my own. It's been over the last two records, I've been writing and recording myself, really. And they're not just bedroom recordings, like "Hymn Him For Her" I produced and that one's kind of a crazy soundscape on the last record really. And "Escape" as well – I recorded that at Abbey Road, and there's some cool magic going on in that song, I think.
As soon as I basically earned any money from the music industry, I was like, "Book me in Abbey Road." I'm not a businessman; I'm just a music fan. In fact, any money I get from anything will just go back into the music, and I've recorded at a lot of places like Sunset Sound, Abbey Road, and all these amazing studios, and you do kind of feel… I've always felt a bit like a competition winner, they've even let me in through the back door, and I shouldn't be there or something. It's become a bit of a second home now, actually. I've recorded there quite a bit, which has been nice, but I don't take it for granted. They're such a big studio – they have like their own canteen, and it's got pictures of The Beatles, where they would eat between recording 'Sgt. Pepper's' or something, which is pretty crazy, really.
Tears
During the making of the record, a few people that I was close to passed away. One person that I used to teach guitar to for nearly eight years, a man named Paul, he was one of my biggest supporters. He passed away during the record. The album is actually dedicated to him. This song is about losing someone, but them going, "Do you know what, I want you to make the most of your life." I think everyone can relate to it. Everyone's lost someone along the way, or they will lose someone. and I'm hoping that that song will be a comfort to them.
That was one of the last songs we wrote. And it was inspired by me telling you about people I've lost during the making of the album. It was one of the last ones, quite a quick song actually, apart from, we didn't have the middle eight for a while. I was worried that people were gonna think, "Oh, is this a breakup song?" 'cause it could have been. I needed the middle eight to be like, "No, actually this guy's lost someone." I think that song still feels relatively new to me, where some of the songs on the album like "Wonderful Wonder" and "Beautiful Feeling" I've had for like two years – they were the start of the record.
Simple Things
It's about basically me and my best friend growing up together and realizing that you don't really need anything else. That one's an interesting one, because I recorded that one at Metropolis Studios, and we had like three hours to do that song. So I literally had only a couple of takes to do it, 'cause I was doing the engineering as well, so I was quite limited with what I could do. It was like the most human sounding record you're going to get. There's no editing going on. It's very real – it almost feels like, like a '70s recording – you can hear the hiss, and you can hear the scraping of me moving in my chair and all of these kind of things.
On my last couple of records, I've been ending the record with this really big ending. It's like I'm ending a gig on it. And I think I wanted to basically make the ending a bit more like a dessert, where it's short and sweet and very light. I think the record can be quite dense in places, but you need that relief to balance it out. It was really fun recording like that, 'cause it does feel very personal, and that's because it is completely human; there's not much going on there.
— —
— — — —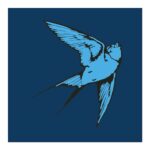 © Scarlet Page
:: Stream Tom Speight ::
---