Every Friday, Atwood Magazine's staff share what they've been listening to that week – a song, an album, an artist – whatever's been having an impact on them, in the moment. Here's this week's weekly roundup!
— — — —
— —
:: Stranger Fruit – Zeal & Ardor ::
It's so unbelievably unfair that a project that was created on a dare is this good. The project that came from Manuel Gagneux's posting on 4Chan combines black metal with traditional black music. The work he does with combining spirituals with black metal is really what's most impressive. The seamless transitions between rhythmic slave chants into shrieking black metal is both brutal and palatable. This album has forced me to reassess my review of Deafheaven's excellent Ordinary Corrupt Human Love, as Gagneux has crafted black metal into a bluesy style of indie rock not far off from The Black Keys or The Arctic Monkeys' AM album.
"Gravedigger's Chant" is a straightforward rock song with elements of black metal similar to what Phoebe Bridgers does with folk music. "Built on Ashes" is almost festival-style uplifting indie rock save for the black metal tremolo picking and atmosphere. It sounds like a Coldplay song, but so much more bearable. "The Hermit" and "Coagula" explore the sonic similarities between choral arrangements of African American spirituals with the cathedral-like atmosphere of modern Black Metal. "Coagula" especially bares a strong resemblance to "Elijah Rock." The real moments that Zeal & Ardor shine though are in songs like "Row Row" or "Don't You Dare," where the songs start like blues rock but morph with ease into straightforward black metal. This is the most interesting rock music being created today. Popular rock bands that want to thrive should take a page from Gagneux's book and combine two seemingly unrelated genres into some undeniably great music that crosses a number of boundaries.
:: "you should see me in a crown" – Billie Eilish ::
Anti-pop princess Billie Eilish's latest single is titled "you should see me in a crown." The edgy new track fits within a similar vein of her sharp-tongued track "COPYCAPY," from her EP, dont smile at me. "you should see me in a crown" is a self-celebratory song that emphasizes embracing one's own flyness. Complete with beats rooted in hip hop, Eilish's signature dreamy vocals, and word play, this song has dynamic for days. Eilish released creepy visuals to accompany the new single that included delicate spiders dangling from an ornate crown as well as one enormous spider crawling out of Eilish's mouth. In the midst of sharing the new single, Eilish officially announced the "1 By 1" North American tour.
:: "Laps Around the Sun" – Ziggy Alberts ::
Byron Bay singer/songwriter Ziggy Alberts continues to dazzle and enchant with the second single off his upcoming third record: Heartfelt and poetic, Alberts' acoustic ballad "Laps Around the Sun" captures the struggle to juggle life's million loose ends while making time for the ones you love. Picking up where lead single "Love Me Now" left off, the track deals with increased emotional distance in a relationship while spilling into a slew of other topics.
"Do you see the way that we have grown apart? I don't like it at all," Alberts sings in the introductory verse, backed by his ever-faithful acoustic guitar strums and a light percussive pounce. Stress releases from him as he protests, "Do you see the ways that we've let plastic cover the ocean like snow? Snow it always melts with the seasons' change and the summer's help – one's cold water and one was oil before…. oh, how much there's left to learn." There's a lot going on in this song, hence it helps to have a simple, easy acoustic melody to keep our heads on straight.
All of this emotion reaches an ultimate tipping point in a poignant, harmony-laden chorus. Recalling folk peers Vance Joy and George Ezra, Ziggy Alberts creates a moment of relatable intimacy as he laments his failure to be fully present in life – to dedicate himself to those who deserve more from him, and more of him.
lately I've been worried
I don't know where to it is that I do belong
lately I've been too busy
to smell the bottle brush
just chasing laps around the sun
I've sat here and cried, salt running from my eyes
wondering how the fuck will I end up with you
you just laugh and smile
shake your head and remind me that
all good things can come true
oh, how much there is left to learn
A hopeful, sweet, and catchy folk tune, "Laps Around the Sun" speaks to a far-too-common element of modern society: Wasted time. We are all guilty of losing minutes and hours to inane things, when our time could have been much better spent elsewhere. In short, "Laps Around the Sun" is an attempt to settle the spirit and focus our energies. Repeating the phrase, "oh, how much there is left to learn," Ziggy Alberts encourages us to stay positive and continuously work towards our own betterment.
Let's all take time this weekend and throughout the week to be better about our time – if not for ourselves, then for the ones we love.
:: "BB Song" – Blonder ::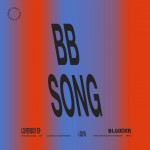 Blonder, the stage name for New York-based artist Constantine Anastasakis, never fails to showcase an impressive mastery of musical ingenuity. Through nostalgic sonic imagery, he has continued to craft craft full-bodied, illusory songs that are lucidly reminiscent. His latest single "BB Song," his first release since his debut 2017 EP $5 and his first release as an independent artist, feels wholly indicative of his unique prowess.
"BB Song," while harkening back to Blonder's former releases, simultaneously introduces a fresher sound, feeling lighter in both vocal and instrumental tones. The lyrics offer themes of renewal as well, as he claims to an ex-partner, "I don't know you anymore," and then, "I don't feel it anymore." Through and through, there is a tactile shift in Blonder's evolution as an artist—and an exciting one at that.
"BB Song" feels like the perfect end-of-summer tune, as it's resurrecting themes and breezy sounds suggest inherent peace and acceptance. Blonder and "BB Song" incite a welcomed shift, offering a refreshing glimpse into a promising future.
:: "L I K E A B O I" – Cha:dy ::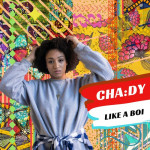 Alt-jazz singer Cha:dy released her track "L I K E A B O I" today, showcasing a more dynamic and fiery side to her sound after the release of her excellent debut EP, My Feet On The Ground last year. On "L I K E A B O I," Cha:dy explores themes of female empowerment and patriarchy in a bold, refreshing fashion.
Throughout, her velvet vocals hypnotize, while her lyricism is bold and courageous. The track, upbeat yet textured, is engagingly multi-layered, resulting in a sound that's endlessly compelling. This song serves as a refreshing evolution in Cha:dy's sound, but still retains that familiar essence of her dazzling sound.
:: "Groceries" – Gia Margaret ::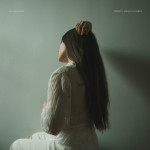 Gia Margaret was a recent find for me and it was an absolute joy to stumble upon her work. Which is kind of ironic because it's been a while since I've found someone who brings me so much sadness. She has this uncanny ability to showcase tragedy and feelings of isolation. Her debut album, There's Always Glimmer, has those feelings front and center, most notably with the first track – "Groceries."
This was the first track I found of hers and it has been on a constant loop ever since. Maybe not the best to always have such dark feelings flood into my head but, for some reason, it's easy for me to find an immense source of unimaginable sincerity and beauty with her words.
It's safe to say it's been a hard year
If I count the ways you kept me here
I'd write it out and talk about it
And you took me in your arms and said:
"Though it's not easy to see
There's always glimmer"
You bought the groceries
And you let the light in
You let the light in
And with the first line, Margaret immediately cements the mood for not only the song but the album as a whole. Her melancholic vocals truly seduce the listeners' ears as they slip into this ballad of heartbreak. It's a quiet tune, comprised of ambient electronics vibes and subdued piano and guitar playing, creating this atmosphere that's almost dreamlike. It's almost nostalgic in a way. There's an element of shoegaze with her melodies that bring about this warm feeling of early morning weekend cartoons playing on a scratchy, old television.
So much is packed in a track that, at face value, offers little in sonic diversity, but you'd be wrong. As the track unfolds more and more layers appear to sweep away the listener in a gorgeous fashion. She has a true talent at showing the uneasiness of life, yet it's all wrapped in a loving comfort that helps us move forward. It really has been a hard year but having Margaret's music to carry me the rest of the way makes it a much easier journey.
:: "P.G.U.I" – Duane Cali ::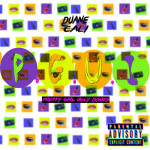 Michael "Duane Cali" Willis is the smooth yet smirky voice behind this summer's most recent "no drama mama" neo-soul anthem released July 7, 2018. Named after an ailment that has baffled and disappointed humans on both sides of the genetic code, "P.G.U.I" stands for "Pretty Girl Ugly Issues." Mr. Cali defines "Ugly Issues" very clearly in the second verse when he spells out this scenario:
Nose to the sky, Think your better than life
With a pose so stiff, Think your cooler than ice
You're too good for me, Oh yes it's clear
You're too good for me, (Yoooouuur too good)
Don't know why I, looked your way anyway
Can't give you, the whole world anyway
Your price tag is too much for me.
Real life deals us all issues one way or another. It's when those issues become a bargaining chip, an entitled price tag or a reason to put yourself above others, they turn decrepit and just plain ugly.
August is the perfect time for "P.G.U.I"s" slow jammin', lip biting bass line. As Cali croons the chorus, "Pretty girl, keep yo ass away from me," it's clear that he's on the right side of lovin' for realz.
Ditto, Daddy-o.
— — — —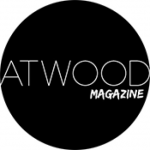 ---
:: This Week's Features ::