Tyler, The Creator shows us how to tell a story with "WILSHIRE."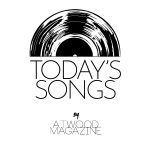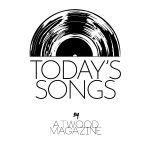 Listen: "WILSHIRE" – Tyler, The Creator
---
There is a white picket fence in the front yard of every artist. There is a welcome mat eroded by shoeprints and footsteps, and a front door with a squeaking hinge that announces each enter and exit. In this same home is a basement. One marked by caution tape and a sign that reads "KEEP OUT." With every song, an artist invites us into their space, their home. The doors that they choose to keep open are their choice, and the hospitality they offer is another. But some guests abuse this privilege, taking the vulnerability of an artist for granted.
Welcome to the trials and triumphs of artistry, inescapable and inevitable. Fortunately, our minds can contemplate the subject in a way our ears can enjoy. Thank Tyler, the Creator. Hidden in his sixth or seventh album (you decide) CALL ME IF YOU GET LOST, is "WILSHIRE," an eight-minute disclosure of love, Tyler unpacks the connection between what we can assume is himself and a lover, trouble is the girl is taken, by none other than his friend.
We have front row seats to the churning of Tyler's mind and the wrenching of his heart. Tension comes first, with undeniable "long legs, good ears, great taste." Tyler tells us that the ill-fated attraction is more than the magic of the candlelit moment: "I ain't even wanna fuck 'cause your presence was enough." Enter the friend, the one Tyler's interest is involved with, the source of the ultimate complication.
The track sounds like a freestyle, a clean yet unadorned production colors the stream of consciousness. I counted six chords in the progression, looped over a lush synth and metallic drums. The structure makes sense, as Tyler recently took to Twitter to reveal the track was completed in "one whole take," on a "shitty handheld mic." I'm glad there are no frills, Tyler's deep gravel builds on the story, fully immersed in the motion picture that is his life. "WILSHIRE" leaves you thinking, conjuring up images of the two cuddled in the apartment, ignoring the impending doom that lives outside the four walls. Tyler tells his story and manages to prioritize anonymity. As he later tells us, "I'm mad private with this side of my life 'cause people are weirdos."
It's Tyler's narrative. The love triangle is his own, yet the way he chooses to share it is not characteristic of a selfish lover. Hurt but vulnerable, tempted but strong, he says, "It's morals I really have, it's lines I could never cross, but you got something that make all them good intentions get lost." Small spoken words bookend the verses. Tyler adds pieces to the story, writing with tongue in cheek. If it wasn't for the honesty, you'd think he's only pulling at heartstrings. He says things we've maybe heard before from people in his position, "You know, I got every damn car, multiple cribs, But it's like, 'No I want that,' ha." More than that, he admits maybe too willingly, "I'm a bad person."
The story comes to an end. Tears flood the car that Tyler and his lover sit in, and chances are if you've lived a tale like this one, tears have worked their way into your eyes by the sixth minute of the song. Yet he wins you over again, stating with defeat, "Shit I can't even look at you and think about bad words, That's why I called and said we couldn't end this on bad terms." Leave all made-up scenarios and hoped-for plans at the door, this love affair is over.
There is pride in "WILSHIRE." Sure, it's Tyler's story, but that doesn't make the way he tells it any less brave. His front door is wide open, but the picket fence holds its own. The home is "safe from the commentary and spotlight and thoughts." Sure, there is no shortage of guesswork or fan theories, but not at Tyler's hand. Intentional and unguarded, Tyler gives us this piece of his life. As he tells his lover, "it's just a story for the people outside of it, But I guess you're just another chapter in the book."
— —
Listen: "WILSHIRE" – Tyler, The Creator
— —
? © Paras Griffin
:: Today's Song(s) ::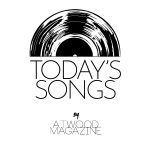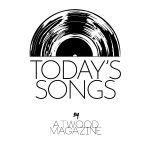 :: Stream Tyler, The Creator ::