Heartfelt, impassioned, and emotionally charged, singer/songwriter Tom West's radiant new album 'I'm Livin'' is a rollicking, charming outpouring of sweet wonder and folk rock warmth.
for fans of Alex Lleo, Ray LaMontagne, Jake Bugg, Iron & Wine
Stream: "King Cambyses" – Tom West
---
A radiant and expressive musical journey, Tom West's latest album is a rollicking, charming outpouring of sweet folk rock warmth. Wondrous and heartfelt, impassioned and emotionally charged, I'm Livin' is a record of self-reflection and rediscovery; of raw and instinctive expression. Within moments of turmoil, West finds his balance; within moments of upheaval, he finds his voice and soars.
Where did all the small things go
dropped between the cracks
in the wooden floor
Lost armies of king cambyses
shangri la and persepolis
where did they go
I believed in ghosts…
Where did all the big things go
the glaciers and the volcanoes
where did they go
I believed in ghosts
Released June 18, 2021 via AntiFragile Music, I'm Livin' arrives a year after Tom West's sophomore album, Antarctica showcased a "folk singer from outer space" with his head in the clouds and his feet on the ground. An up-and-coming Australian singer/songwriter with a knack for simple, powerful folk songwriting, Tom West debuted in 2017 and has been an increasing staple of our musical diet ever since: Atwood Magazine previously premiered his mellow and brooding 2020 single "Stuck on Repeat," which we described as "a touching rush of indie folk charm."
Considering the events of the past year and a half, I'm Livin' is a beautifully collaborative record – one that shines an intimate spotlight on Tom West's artistry and personal stories, while finding the singer/songwriter surrounded by friends in what is certainly his most ambitious and expansive collection to date.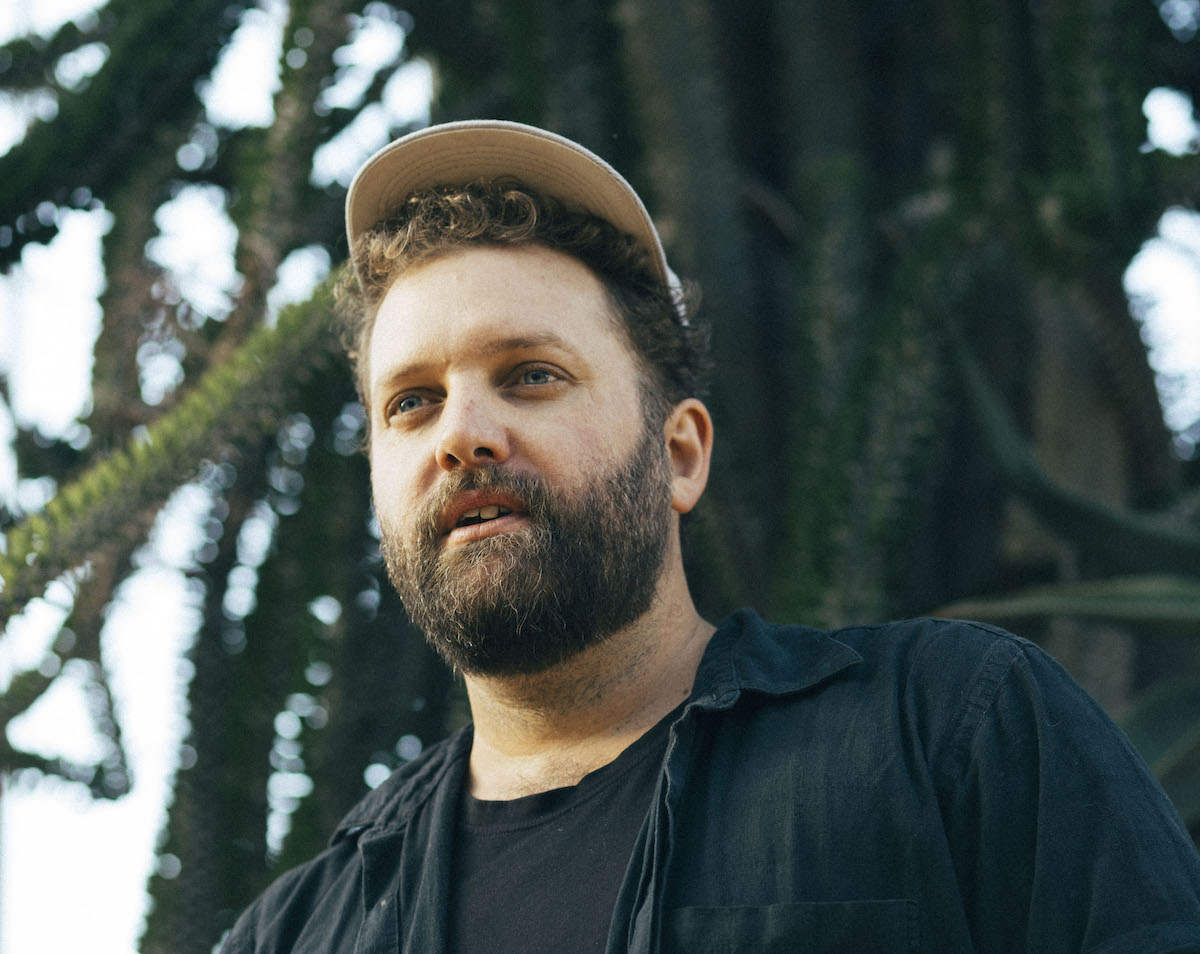 "The project started with the idea of renting a house somewhere interesting, setting up a mini studio and hashing out some song ideas with some friends," West tells Atwood Magazine. "We wound up in a cool old farmhouse and went to work over a week – that's where it started and the project took a lot of twists and turns between then and now: including a complete overhaul and a trip to Nashville and a global pandemic. I took a completely different approach to my work going into this record, working on the songs in the box (and temporary studio) first, with arrangements and everything first and piecing songs together from there. Whereas my usual process would see me writing the songs, lyric and top-line completely out first and go from there. The process absolutely changed along the way: An opportunity arose for me to add to the initial batch of songs, which led me to Nashville to work in person with a bunch of talented folks there."
"I don't want to say that it's me breaking off the shackles of the folksy troubadour trope – because it doesn't nor do I really want it to. I foremostly consider myself a soloist, my bread and butter is performing songs with my guitar and songs and voice so I don't necessarily want this album to reintroduce me: I still want to perform and write and compose like that mostly, but I'm definitely curious about other stuff too. I hope that maybe it adds a layer to my repertoire. I hope it shows that I'm eager to explore and take the curious looking trail."
Life in twenty seventeen
What a wonderful thing
What a mysterious being
Life in the towers
Bleached by the sun
There is a constant hum
what a wonderful thing…
---
'I'm Livin'' is the last track on the record, the whole thing feels like such a journey. 'I'm Livin'' feels like the punchline, the key revelation. So I kinda wanted to just shout that out. I think that's why it's the title.
From its compelling opening tracks "Exile" and "Got It Cheap," to charged, dynamic moments like "Gimme What You Got" and "King Cambyses" (two of the record's most memorable and driving rock songs), to the gentle tidings of the 7.5-minute epic "Lost Mountain," "Can You Hear the Birds Calliing?" and "Prescription for Reality" and beyond, I'm Livin' is as stirring as it is invigorating. The title track, which closes the album with tender catharsis on a vulnerable high, leaves us moved and ready to dive back into West's world all over again.
How do you sleep at night?
I'll often drink a bottle of cheap wine
Smoke a cigarette
With some crumbs of cannabis in there
Everybody's frowning at me
Everybody's frowning at me
I'm am just living
I'm just living
I'm just living
What can you say?
– "I'm Livin'," Tom West
Favorites abound for fans and artist alike. "It's probably the rockiest moment in the album, but I really like it when the bridge kicks in on 'King Cambyses' with the saxophone/melodica/banjo/piano/whatever else we used riff to close out the song," West laughs. "It feels really confident and decisive, which is so unlike me – maybe that's why I like it!"
As a lyrically forward storyteller and singer/songwriter, West cites one of his lyrical highlights in opener "Exile":
"See these people, ain't the people,
dancing on the precipice, casting you out into the void
that goes above the sky and clouds
into an orbit further out, beyond the boundary of your fears."
"I think it sums up the feeling of where I was at at the time of writing it fairly well," he says. "That, or simply shouting the line 'I'm livin'!' at the very end of the record!"
"This album is a very raw and instinctive expression," West says of the overall effort. "As I was creating it, I wasn't thinking practically or in a music business mindset; it was at a time when I was confused about where my music fit in the world, I was getting wracked by powerful, life changing events. As such, I feel like this album is a bit of a crazy hot mess, but it's one that I think is pretty cool, that I'm really proud of and worked fucking hard on. It's a product of a series of really unique circumstances. From the top of the record to the bottom I'd love this album to be listened to as a whole, ideally on a long and meditative walk through the suburbs up the side of a hill to somewhere where you can get a view."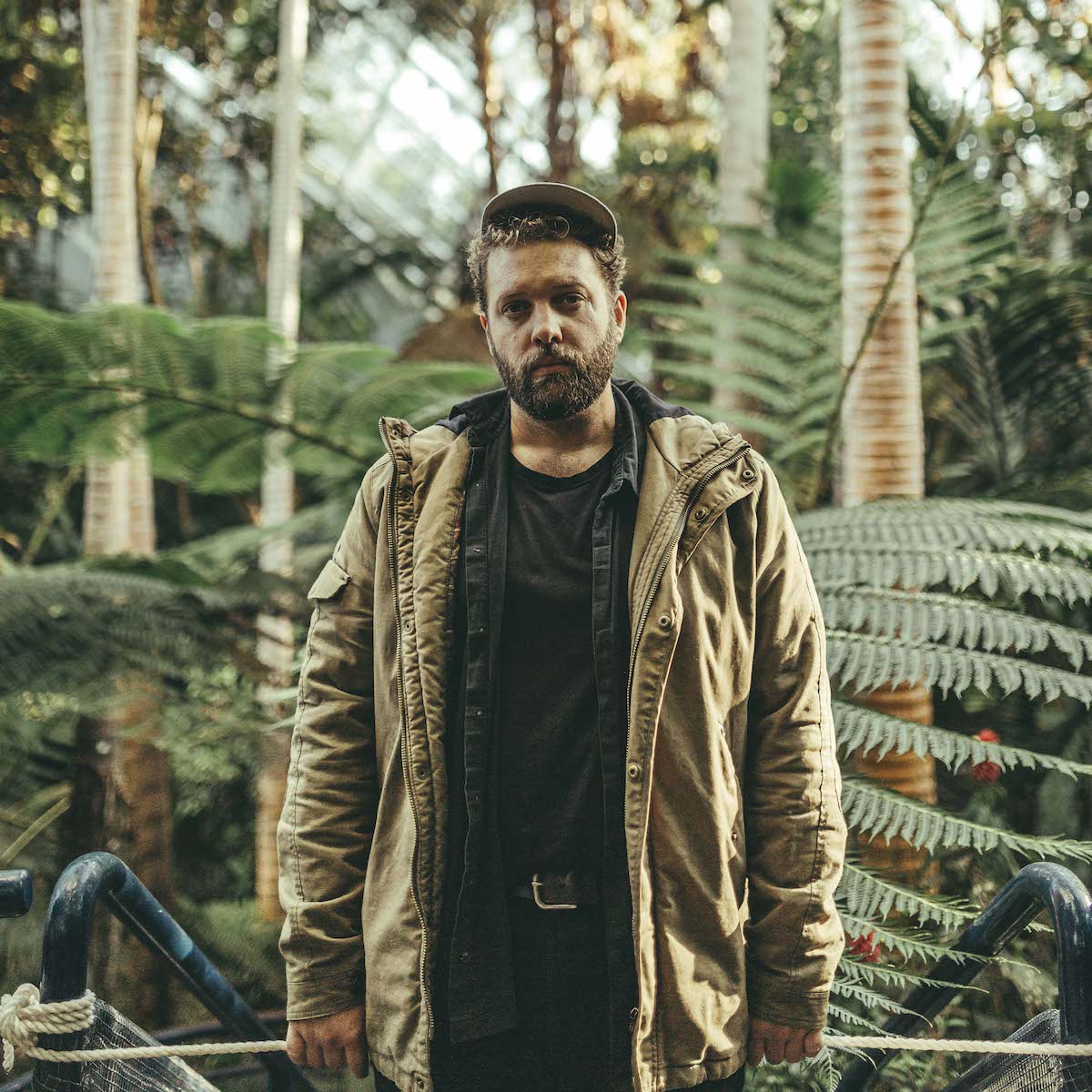 Sometimes, it's the hot messes that connect the deepest and make the most sense. I'm Livin' isn't a concept record; it's a set of songs trying to find their way in a chaotic landscape. As West sings in "Gimme What You Got," "Is it just me, or are we living in a dream?" As he picks apart the world around him and the one within, Tom West invites us to dream; to hope; and to find a kind of special inner peace. His music is motivating and tranquilizing, and with this record, he's proven that when he sets his sights on high, he can rise to the stars.
You came in from the distance, dressed in clothes of skins and hide
There seemed an ancient knowledge, that your books they kept inside
We fought a thousand times and I'd like to think I won, but
They arguably were stalemates, feats of one on one
Thinking about it now, I was someone else before
A ruler of a kingdom with nothing at the core
Lived in empty chambers, knocking down the city doors
I'd love to know where you ended up? And what it's like, wherever that you are?
There's one thing I regret, it was stealing all those cedars,
Removing Humbaba's head, but it was fun
Run the roads, reckless abandon fighting with the Sun
Taking back the trophies to the cities that were ours
And I heard of a lost mountain
At the setting of the sun
And there's tunnel underneath it
Emerging in another world
 – "Lost Mountain," Tom West
"As far as what I hope listeners take away – I don't know! Take away whatever you want and leave the rest!" West shares. "Maybe go for a long walk or a drive or take a train somewhere. For me, I've learned a lot about myself and my process, and who I am and who I hope to be."
Experience the full record via our below stream, and peek inside Tom West's I'm Livin' with Atwood Magazine as the singer/songwriter goes track-by-track through the music and lyrics of his third LP!
I'm Livin' is out now via AntiFragile Music.
— —
Stream: 'I'm Livin'' – Tom West
:: Inside I'm Livin' ::
— —
Exile 
At the time of composing I was feeling really torn between a place that I wanted to be, and where I was. The song exile is an expression of that.
Got It Cheap 
For this album I really upended my usual songwriting process, experimenting a lot with different sounds and methods. For this one the music and riff came first followed by the lyrics, which really, I think, play a pretty secondary role in the song.
Gimme What You Got 
One of the later songs into the mix. I was involved in a mentorship program during the development of the record, I was encouraged to try and find one more song to add to the collection. For this one I looked for the middle ground between writing processes, to try and create something musically dynamic with a very simple story to tell.
King Cambyses 
The bulk of this record was taken in a temporary studio that my friends and I set up in a rented farmhouse on a hill. There were no neighbours other than kangaroos, so we were free to make a lot of noise.
Lost Mountain 
This song was mostly inspired by a story of love, friendship and loss experienced by Gilgamesh and Endiku as set out in cuneiform script on Mesopotamian clay tablets from about 3 – 4 thousand years ago.
Can You Hear The Birds Calling? 
Birds was built upon the acoustic guitar part that repeats throughout the song. I wrote this after seeing something really sad, in the background the sun was shining on a cool Autumn day and the birds were singing.
Suffer For Your Love 
There was a period where I was working on these songs where I was self medicating pretty heavily and asking myself existential questions. I was thinking about the relationship between love and suffering.
Prescription For Reality 
With the arrangement I hoped to create an interesting interplay between the instrumental counter melody and the main vocals – a musical conversation in place of the ones that we seem prone to not having as people. I was joined by friend and fabulous songwriter and singer Naomi Keyte to sing this.
Left Wing Rebels 
At the time I initially wrote this song, it just felt like the world was getting turned upside down. I think Trump had been freshly elected, Australian conservatives and economic neoliberals seemed to be on an inexorable march. This song is about wishing for something more than that.
I'm Livin' 
The title track to the album. This one is a relieved exhalation after a long and curious walk. The breath of cool air on a clear starry night. That hard to reach, and even harder to hold on to, realisation that all you can do is live.
— —
— — — —
? © Lauren Connelly
:: Stream Tom West ::
---