This Women's History Month, Atwood Magazine has invited artists to participate in a series of short essays in observance and celebration of the month's significance. Today's submission comes from Southern California singer/songwriter Megan Winsor.
•• ••
My name is Megan Winsor, and I am an indie alt pop artist from Southern California. This is my story of how I learned not to let the male driven music industry define who I am.
It took me a long time to figure out my role as a musician. I began in the music industry when I was 14 years old, willing to take on any title any big shot in music would give me. At 15, I was branded as a soft-spoken singer/songwriter who was for the girly girl. If anyone knows me now, that is the complete opposite of who I am. For years, I was told I wasn't pretty enough to be a star, didn't have the instrumental skills to make it as a musician, or that I didn't have the commercial tone in my voice to remotely make it as a singer. My one skill that I could call myself good at was being a songwriter. For years, I believed these things they told me, was pushed to the back of the studio, and watched as my songs came to life without me because I believed I wasn't good enough.
It wasn't until I was in my twenties that I understood that this is what the male driven music industry projected onto most women in music.
Two albums in, multiple live shows later, living in Los Angeles, and having a degree in Music Industry from a pristine university, that 15-year-old would be shocked of where I am today.
It is only because of some badass women in the music industry I have had the honor to meet, from women in live music to female engineers to women in music business roles. They have proven that it's not impossible for women to be respected in the industry and things are changing for the better. The consistent advice they all give is that you must try twice as hard as your male counterparts to be taken seriously. Wear baggy clothes, to prevent being sexualized, be annoying in the studio to avoid being shoved to the background, and to be a part of the boy's club is a constant uphill battle, but possible.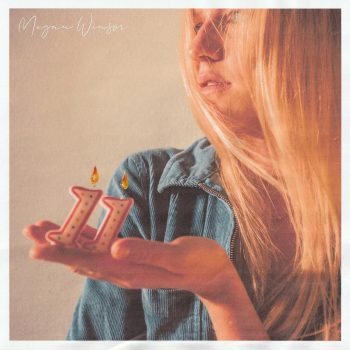 I took all this advice to heart through the past year and a half while I put together my album, 11. As an independent artist, I had to really want this to make it happen.
It took personally reaching out to everyone I needed to be involved to release this record, from cowriters to producers, to my team who helped with distribution. If I was at all shy about my passion to make this album happen, I would not have the record I have out today. Throughout the process of writing and recording my new album, I constantly had to speak up in the studio, prove myself to male musicians, and be smart as a business women, so when questioned, I had all the answers.
A main theme throughout the album is femininity, and how as I grow older I have come to realize how I want to be treated as a woman.
My current most popular song, That Bitch, is about how this guy I was dating told me that it was unattractive that I wanted to have a career. The chorus goes into who his ideal wife would be, which is a classic 50s housewife type. Cry, another song off my album, goes into the idea that if I was to show any sensitivity, I would not be taken seriously.
Women's History Month is an amazing time to reflect on how much women in music have had to overcome to be heard. How if a female musician wants their career to have longevity, they must constantly reinvent themselves, like Taylor Swift and Billie Eilish. I am so thankful to have strong female role models in my life that have taught me to never take no as an answer, and persevere through all uphill battles.
You can listen to my new album, 11, on all streaming platforms. – Megan Winsor
— —
— — — —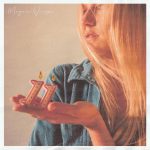 ? © courtesy of the artist
:: Megan Winsor ::
---