Every Friday, Atwood Magazine's staff share what they've been listening to that week – a song, an album, an artist – whatever's been having an impact on them, in the moment.
This week's Women's History Month roundup features music by Sasami, girlhouse, Adria Kain, Cat Power, INYECCION, Michelle Gurevich, Casii Stephan, it's just Cat, Pictoria Vark, Holly Humberstone, Francesca Louise, Djunah, ZORA, Lucille Croft, Harry and the Chicks, and Caitlynne Curtis!
•• •• •• ••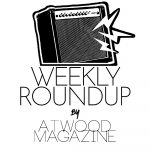 :: Squeeze – Sasami ::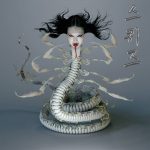 2022 is irrevocably the Year of Sasami. Following the dream pop tones of the multi instrumentalist's outstanding self-titled debut, her sophomore Squeeze is a shred-heavy pivot that highlights her knack for shapeshifting without sacrificing authenticity. With production support from Kyle Thomas (King Tuff) and Ty Segall, as well as a powerhouse of a backing band, she approached the album's metal/nü metal ambitions with her unique creative nuance, tinkering with pastiche and her own rage as she reimagined what the genre can be. Between the pummeling fury of "Skin a Rat," the off-kilter yet foreboding cover of Daniel Johnston's "Sorry Entertainer," and the hymnal "Not a Love Song," it's a sonically and emotionally versatile record with plenty of surprises to love. Sasami is currently touring the US in support of Squeeze.
:: "paul blart mall cop" – girlhouse ::
Few artists have inspired me to the extent that Lauren Luiz has inspired me over the past few years. Beyond being an active and core member of acclaimed folk-pop band WILD, she has worked relentlessly over the past two years on her solo project girlhouse, in which she strikes the perfect balance of feverish indie rock and searing alt-pop, utilizing unapologetically intimate yet universally relatable lyrics to bring listeners deep into her often broken, yet ultimately hopeful world.
2021 spawned not one, but two EPs – The Girlhouse EP, released in May, and her aptly-titled the second EP, released in October. With twelve songs between the two of them, these records showcase Luiz' talents as a prolific writer and enchanting performer: Her poetic, soul-stirring songwriting, utterly astonishing vocals, and her tastefully churning guitar work all combine to make girlhouse's songs hit hard, hit home, and hit true.
Her first new song of 2022 is an equally emphatic and charged release. "paul blart mall cop" is a seismic implosion replete with massive swells of electric overdrive and intensely vulnerable singing – not to mention a gut-wrenching guitar solo that's sure to get the hairs on our necks standing straight up. "The story is of me facing the ultimate dilemma as a person that has dealt with depression for a majority of their life: Not wanting to live but not wanting to die," Luiz explains.
She sings:
Things started to get so bad I started praying
I don't believe in God or anything like that
I guess I needed something to get out of my head again
Get me out of my head
Of my head
Moved across the country
And became another person I fucking hate
Maybe all in the plan but lately I just can't relate
I'm in my head again
Get me out of my head
"I had a bit of a breakdown in the parking lot of a mall here in Nashville soon after I moved," Luiz shares in conversation with Atwood Magazine. "I felt so isolated and cut off from my friends and the West Coast – I moved during the pandemic and the internet told me that that was frivolous and selfish. I don't know, I just felt like an absolute piece of shit. It was hard to see that I was making progress, but it's hard to see growth when you're in it."
"This song is my way of being honest about how I was feeling, instead of masking that everything is perfect. A lil' ADHD meltdown for ya."
There's no sugar-coating this experience; sometimes heavy sentiments deserve a song of equal weight. girlhouse goes extra hard in "paul blart mall cop," and her work pays off in delivering an unimaginable sense of hard-won catharsis: A release, and a reckoning, through the reeling. Maybe this song reminds you that you're not alone in how you feel; maybe it's the anthem you didn't know you needed in your life. Either way, girlhouse has once again proved herself an artist to watch, and one of the most exciting indie acts of 2022.
Crying my eyes out in a Chili's parking lot
Praying to God that I'm not alone
A mall cop pulled up and asked if I was broken down
I didn't know that what he said would have a different meaning now
:: "Pa Pa Power" – Cat Power ::
No Women's History Month roundup would be complete if we didn't mention Chan Marshall's (dit Cat Power's) latest cover record, er, Covers. The indie icon/queen/empress/whatever your persuasion, has a knack for transforming songs we would otherwise forget about into literal powerhouses. Look no further than how she has transmuted "Pa Pa Power," an erstwhile Ryan Gosling track written for his Dead Man's Bones outfit, into something beyond its original impulse.
"Burn the streets, burn the cars
Power
Brokеn glass, yes
Broken dreams, yes
But what about our broken hearts?"
With a thumping bass and a cascading guitar melody and Power's unmistakable voice coming across the mystic, "Pa Pa Power" sounds revolutionary despite its simplicity. But in a world of Geordian knots that hold back equality at every frustrating intersection, this simplicity is a welcome relief and a cautionary tale. Yes, revolution will involve breaking down the systems of oppression—and it can get ugly at times—but it's important to remember not to break yourself down as well. Who better to display that message than Cat Power?
For those new to Cat Power, this single is a great way to introduce yourself to one of America's greatest independent songwriters. For fans who still haven't given the whole new Covers album a listen yet, consider this a kind reminder that Chan Marshall still means business whether writing her own material or playing the alchemist with other's.
:: Porquería – INYECCION ::
When this 22 minute LP opens with a theatrical, Sex Pistols borrowed rendition of drinking song "Friggin' in the Riggin,'" you know it's going to be a little out there. By the time the chorus of first track "Inyección" hits, it's obvious it's going to be your new favorite album. The Chilean and Argentinian band have a sound that drips in snottiness, sliding off every word as it pummels your ear drums. It's pure punk, both in sound and attitude.
The contrast between the two vocalists—equal in bile but opposites in tone—is a masterpiece in how to keep crowds moshing and paint peeling. INYECCION always offers vicious songs that paint a day-long snarl on your face, and Porquería is no exception.
:: "Goodbye My Dictator" – Michelle Gurevich ::
Michelle Gurevich is the sonic embodiment of the femme fatale. Her deep and sultry voice tantalizes listeners while she performs this characterized coolness, the image of a woman from a Bond or a Jaques Tourneur film. She sings in black and white and as she sings you can almost smell cigarette smoke, taste red wine on your lips, and feel the slow clack of stilettos approaching from an imagined marble ballroom floor. The deep femininity of her atmospheric work floods songs that are full of wisdom, speaking on lessons learned in love and lust and heartbreak. She is both the seductress and the crone, her songs speaking of passionate love and elegance and heartbreak but always from a place of distance.
Gurevich's most recent release, "Goodbye My Dictator," is a furthering of her intensely feminine catalog. She creates an incredible gender balance within the song placing the subject, the "dictator," in a place of severe masculinity, one who is striving for masculine rule over his lover in his desire to "be king," as she notes in the song. The woman, though, is the one with the true power, as she leaves the authority-hungry dictator without her love or support. In the chorus, she directs a scene in which the woman is fed up with and leaves her controlling partner, saying "cause everybody knows it's time / you've had more than your share of pie / goodbye my tormentor, goodbye."
The extremely simple string accompaniment and lack of percussion keeps her words and her distinctive voice at the forefront. The song is reminiscent of "Mein Herr," from Fosse's Cabaret, both in its subject and storytelling abilities. They both tell the story of a woman escaping a man who believes himself to be dominating over the woman, while the woman commands her own agency. Gurevich's writing style is also a testament to her ability to convey story through song, taking on a near theatrical style but never feeling over the top. She's extremely stylized without being corny. While listening to "Goodbye My Dictator," you can almost see yourself sitting at an elegant bar, smokey and dimly lit with dark wood and charming glassware, watching and listening while a woman sits alone. She gazes absently into the beyond and tells the tale of her ex-lover as one of warning to you, the ingenue she used to be.
:: "Already Gone" – Casii Stephan ::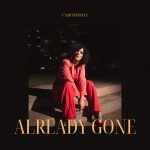 It takes an immense amount of power and courage to leave an abuser. That bravery is definitely something that should be recognized. Casii Stephan applauds that strength in her new single "Already Gone." With riveting rock arrangements and bold, passionate vocals, she details the action of letting go of that toxicity for good. She shares, "I don't think mocking your abuser is ever advised and this song definitely mocks. This is more the hype song that someone can play to give them the courage to finally just leave. May it give someone the extra push they need to run. Trust your soul. Go."
Stephan is a strong female artist imprinting her stamp on the music scene. A Minnesota native, but currently based in Tulsa, Oklahoma her vulnerability and stunning tone have attracted many fans. With how assertive the singer is now, you would never guess she grew up a timid girl. Writing songs slowly helped her break out of her shell. In "Already Gone" her fierce, self-assurance is apparent, encouraging others to find that inner confidence as well.
:: "Not a Vibe" – it's just Cat ::
It's worth lending an ear to Irish artists around St. Patrick's Day, right? And all throughout Women's History Month, it's appropriate to listen to a healthy amount of female singers. So, why not go with a song that fits both of these billings at once?! That's what will happen when you give "Not a Vibe" by Dublin newcomer known as it's just Cat the chance it deserves.
A graduate of the British and Irish Modern Music Institute, it's just Cat only has as many tracks out as the clovers we'll see on flags throughout this month have leaves. But she's already had enough impactful experiences in the music industry to spin a thorough narrative yarn out of her latest song, which was preceded in release by "Ache," "Baby, Blue," and "Slipping."
"It's a clap-back at people who have attempted to copy me while telling me I'm not good enough," she says of this electropop number. "The chorus celebrates the freedom I feel by cutting out people who bring bad vibes and the positive energy of the track represents my everlasting confidence that I'm happier than ever when I'm doing music. A feeling that is all my own and completely untouchable." That sounds like exactly the kind of spirit a newcomer in the music biz ought to have– let's hope she makes the most of it in the long run!
:: "Demarest" – Pictoria Vark ::
One of the latest revelations from queer-and-trans-owned indie label Get Better Records is Midwestern-by-way-of-New Jersey singer-songwriter Victoria Park, known more commonly by her slightly tweaked stage name, Pictoria Vark. After finding her footing as an artist on the East Coast, she is not only touring as Squirrel Flower's bassist, but launching a promising solo career, as well. Park's final single from her upcoming debut record, "Demarest" is a self-aware meditation on accepting change and uncertainty with open arms. Reflecting on coming of age in a new suburban landscape, Park sings plainly over a gorgeously pensive acoustic melody, evoking the earnest confessionalism of early Snail Mail. While this is the most downtempo track off of the album thus far, Park surprises with a gorgeous guitar solo that further solidifies her as a budding master of her crafts. The Parts I Dread is out in its entirety on April 8th.
:: "London Is Lonely" – Holly Humberstone ::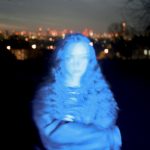 I describe Holly Humberstone to my friends as "the most vulnerable songwriter of the 2020s," and to be honest I don't even have to stand by those words; her music speaks for itself. Two EPs – 2020's Falling Asleep At The Wheel and 2021's The Walls Are Way Too Thin – have established the 22-year-old singer/songwriter from Grantham, England as a purveyor of intimate emotion and uninhibited, unrestrained self-expression. She sings from the heart and with abandon, pouring her full self into every song no matter the cost. Her art is tender, achingly honest, and unapologetically real – which is why, whether it's via the visceral energy of "Overkill," the pulsing drive of "Scarlett," or the sheer, bittersweet weight of her new single "London Is Lonely," Holly Humberstone always takes my breath away.
I started feeling like I'm living in the upside-down
Haven't seen you in forever and I don't know how
And I've been smoking and staying out too late
But you know I've got good intentions babe
Started feeling I could see you in the rush hour crowd
When I catch you in a stranger on the underground
But something's missing I've got an empty space
And something's different, when you leave my place
So I'll try not to say what I mean when I call you up
And I'll try not to think of the distances between us
"I wrote 'London Is Lonely' back in February 2020 right before the pandemic hit here in the UK," Humberstone tells Atwood Magazine. "I had just moved out of my childhood home down to London and had spent the past few months feeling really trapped and alone in my tiny flat with strangers. London felt so intense and although there were so many people around me, I felt even more isolated and like I didn't belong. I kind of lost myself in the city. I didn't exactly know who I was anymore, and so going home and writing felt like my safe space to process everything."
"It's funny now listening to the song almost two years on, post-pandemic, and feeling like nothing much has changed at all. I'm still trying to find my place here and make it my home and so it felt right to put this song out into the world right now, when so many other people are probably feeling lost right now too."
And it's all good when we dance all night
And I swear that I'll be alright
but it's getting harder and harder to reach you
London is lonely without you
So will you stay? Cos I'm oh so sick of this place feeling way too big
And nothing can hold me can hold me like you do
London is lonely without you
The lead single off her forthcoming (and hotly anticipated) debut album, "London Is Lonely" is a vivid, raw confessional: One that soaks up the solitude and dwells in the distance, leaning into the pain rather than trying any number of means to numb it.
:: "For Michael" – Francesca Louise ::
Raw emotion fills this track from British singer/songwriter Francesca Louise. Her latest single "For Michael" is an ode to a loved one, who lost their life too soon and beautifully pays tribute to his time on earth and the relationships he had. Known for her signature sound of organic acoustic guitar melodies, her music is so pure and unfiltered, you can hear every finger slide on the guitar and the exposed fragility of each lyric. Just the artist and her guitar, there is no need for embellishments when it comes to the music of Francesca Louise. The saying "less is more" has never been truer, with her simple song packing a potent punch. Speaking of the writing process, the musician shares, "At times I surprise myself with what appears on paper. I answer questions that I didn't even know needed to be answered. Writing is a part of my healing process when life is spinning and events are unfolding. It's my therapy."
As she sings, "Is this all now, to see me to my end, as I grow older, without you my darling friend?" it floods our hearts with sentiment and warmth, with her soulful vocals emitting a healing glow. Having been compared to the likes of Lucy Rose and The Staves, Francesca Louise is certainly following a similar route with her emotive folk songwriting. 2022 is set to see a handful of new releases from the Lancashire raised artist.
:: Ex Voto – Djunah ::
Intense, fervent, and in a state of constant aggravation could describe Djunah's three states of musical being. Bringing together elements of noise rock and post-hardcore, the duo have created something that is all at once pummeling, jagged, and catchy and, as a result, have become one of my favorite bands. In 2019 the band released their debut album, Ex Voto, and from this album, no shortage of ideas and energy.
"Animal Kingdom" opens the album and is an explosive two minutes of battering drums, chugging and angular guitars, and a fierce vocal performance from guitarist/leg-bassist, Donna Diane. What makes Djunah, their sound and writing style for specifics, standout has a lot to do with Donna Diane's approach to writing and playing; she does it all. The following track, "Yarn," a dissonant and somewhat unsettling banger, features very prominently sub-bass synths, which are played by and played as foot pedals by Donna Diane while she is playing guitar and singing(hence the term leg-bassist which is also a reference to their Bandcamp bio). Maybe it comes from a very specific section of my musical nerdisms, but her approach to playing and writing is so exciting, dynamic, and layered that it's impossible not to be fascinated. With 2022 well underway, the band have announced they are working on and are in the process of recording their follow-up album and I am very reasonably excited.
:: "RUNNITUP" – ZORA (ft. Myia Thornton) ::
Announcing her new status as a signed artist on social media, 22-year-old Minneapolis-based singer and rapper Zora dropped the first single and music video from her debut album earlier this week. Already receiving praise from the likes of Rolling Stone, "RUNNITUP" (feat. Myia Thornton) is a club-worthy banger that simultaneously invites and dares you to mess with her. Zora and Thornton's formidable flows grace a jerky, melodic beat that would make SOPHIE proud. A lifelong musician and performer, polymathic Zora constantly pushes herself to grow as an artist and producer, aiming to emulate the ambition, technical prowess, and hit-making superpowers of pop heroes such as Prince. Judging by this track, she's well on her way to mainstream recognition and larger-than-life productions. Her debut album Z1 is out on May 20th courtesy of Get Better Records.
:: When Flowers Bloom – Adria Kain ::
It's hard to experience Adria Kain's debut album and not feel like we're being exposed to the artist's inner sanctum: Her art, achingly intimate and unapologetically honest, feels like the torn pages of a diary manifest in song. She holds nothing back in her music or her lyrics, and as a result, we come away feeling like we don't just know the songs themselves; we know the ins and outs of the person behind it all. An utterly enchanting soulful seduction, When Flowers Bloom is a stunningly beautiful and vulnerable album of self-discovery and connection – both to nature, and to the self. It's a record of inner reckoning; of love, loss, and healing; of self-empowerment, and taking control of one's narrative. Through plunging into her own depths and sharing her raw truths, Kain inspires us not only to be our best selves, but also to own our stories and be okay with letting go.
"A few years ago I developed a strong connection with nature," the artist explains. "I had experienced a lot throughout the years that caused me a great deal of pain and mental strife and confusion, and I think isolating myself and spending a lot of that time outside with the trees and in open fields and spaces allowed me to come back to life in a way that was more authentically me. Letting myself go completely to the sounds of large bodies of water and really reflecting on how water is such an important, complex, healing component to life brought me to the realization of why I connected so deeply to nature. I started to view myself as a garden and I began my journey of growth and just patiently waited for years for my flowers to bloom. Everything that I create surrounds this now and I think the evidence of that begins to show itself throughout this album."
There's an utterly seductive quality to When Flowers Bloom that engulfs us as we listen. From her loudest roars to her softest whispers, Adria Kain holds our collective attention and never lets it go, coming to life not only with stunning intimacy and emotion, but also with vivid color thanks to every song's rich instrumental work. For Kain, "Accountability and vulnerability are the key emotions in this story." Experienced in full, her debut album is a resounding triumph.
:: PATIENT X – Lucille Croft ::
''Women who aren't afraid to get loud and in your face seldom make dull music.'' That much is proven throughout the course of PATIENT X, the highly energetic new EP by an artist who describes herself as "the post-human form of someone that didn't like this reality, so she created her own."
And what a creation that is. Right from the rambunctious opening moments of "Post Human," Lucille Croft comes out swinging, sword in hand, in a rage that Angelina Jolie could only yearn for. That momentum is maintained via the fiery grunge-tinged electronica that characterizes much of the EP, on through its riveting final moments of "Out For Blood," and then, "More Blood." This is the ideal record for a month in which we are meant to celebrate the history of female empowerment– PATIENT X is living history, in that department.
:: "Snakes in the Streets" – Harry and the Chicks ::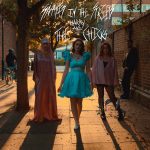 Haunting and mysterious, the new single from London pop artist Harry and the Chicks is both compelling and scarily real. "Snakes in the Streets" narrates how having good faith in someone isn't always the best for you, as we can't rely on it being reciprocated. The Brit shares, "The song is about putting trust in people too soon. I can be so open with people that I leave myself vulnerable to others, and I've had this trait since I was a teenager. When you're a teenager, it can feel like you have an audience around you that are eagerly awaiting your downfall at all times. I felt eyes on me, and my friends thought I was paranoid. At the same time though, I'd been added to harassing group chats made by some of my peers, and I'd even have people following me home."
Despite its dark themes, the song itself is upbeat and colorful, bringing to mind the likes of Griff and Sophie Ellis-Bextor. The accompanying music video shows these "Snakes in the Streets" and how the worry of simply walking home alone safely has become an extreme concern. Encouraging women to build an online community together, the musician has teamed up with the app 'SafeUp' which helps women stay safe on the street.
:: "I Will Survive" – Caitlynne Curtis ::
There are so many different positions we can choose to have as females. Mother, career woman, wife etc. One of the biggest roles many women take on is the role of survivor. Caitlynne Curtis' single "I Will Survive" shows listeners just how strong women can be. The song is an emotive narration of the unshakable conviction that she gained through motherhood. It also celebrates all females and their dedication and fearlessness.
Caitlynne Curtis has always possessed a deep love for the arts, singing since the age of three. As she grew up the singer continued to pursue music, moving to Nashville when she was 12. At 19 though, her world was changed forever with the birth of her son. She was not only taking care of herself, but her child as well. Curtis is the true definition of a survivor and wears the label proudly in her new release.
— — — —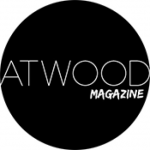 :: Weekly Roundup ::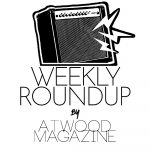 ---
:: This Week's Features ::
---