Arguably, young people are more emotionally invested in politics, social issues and global events than ever before. Will Joseph Cook's new song "The Dragon" reminds us that enjoying life is just as important.
Stream: "The Dragon" – Will Joseph Cook
---
Will Joseph Cook, an artist in his early twenties, hails from Tunbridge Wells in South-East England. It's been four years since the expressive singer burst onto the music scene with his debut EP "You Jump, I Run". His debut earned him sold-out shows across London, a place on the Glastonbury line-up and attention from music fans and moguls alike. In 2017, Will Joseph Cook released his first album "Sweet Dreamer", which was littered with youthful summer hits and relatable quips.
This year, the singer returned with the much anticipated single "Hey Brother", which was his first new material since "Sweet Dreamer." On September 18th, 2019, Cook released the follow-up single "The Dragon" — a song which offers the perfect antidote to political chaos and environmental turmoil.
The government, climate change and global politics are all challenging topics to tackle in a light-hearted sounding alt-pop song. Although, in "The Dragon" Will Joseph Cook manages to balance having fun and being aware of political and global issues perfectly — and that's the whole point.
Cook says the track aims to encourage his generation to "stay positive and upbeat whilst living in the shadow of several huge global problems". Many people are so hyper-focused on the world's issues that it negatively impacts their own wellbeing and this track addresses those feelings.
"The Dragon" begins with an infectious, upbeat and playful hook accompanied by impactful lyrics addressing climate change and politics. Sonically, there is something so light-hearted and youthful about the introduction to the track that it almost offsets the hard-hitting lyrics.
The planet's getting pretty hot
I don't know how long we've got
And the government is DUI
Watch them roll, pass you by
In the first instance, listeners are drawn in by the song's catchy synth-pop sound and lively melody. Although, on deeper appreciation, the culturally aware lyrics are the real captivators. Cook takes the opportunity to discuss issues and reassure people they can still have fun and enjoy life. The media and news outlets often forget to tell society that the world's issues are not on the shoulders of any one individual: "The Dragon" reminds us that we can work towards change but we need not feel solely responsible. You can feel the hopefulness in his voice build as the track approaches the chorus.
I don't wanna be the dragon, no
I don't wanna drag you down (no, no, no)
I just wanna love my neighbour, yeah
I just wanna work it out (work it out)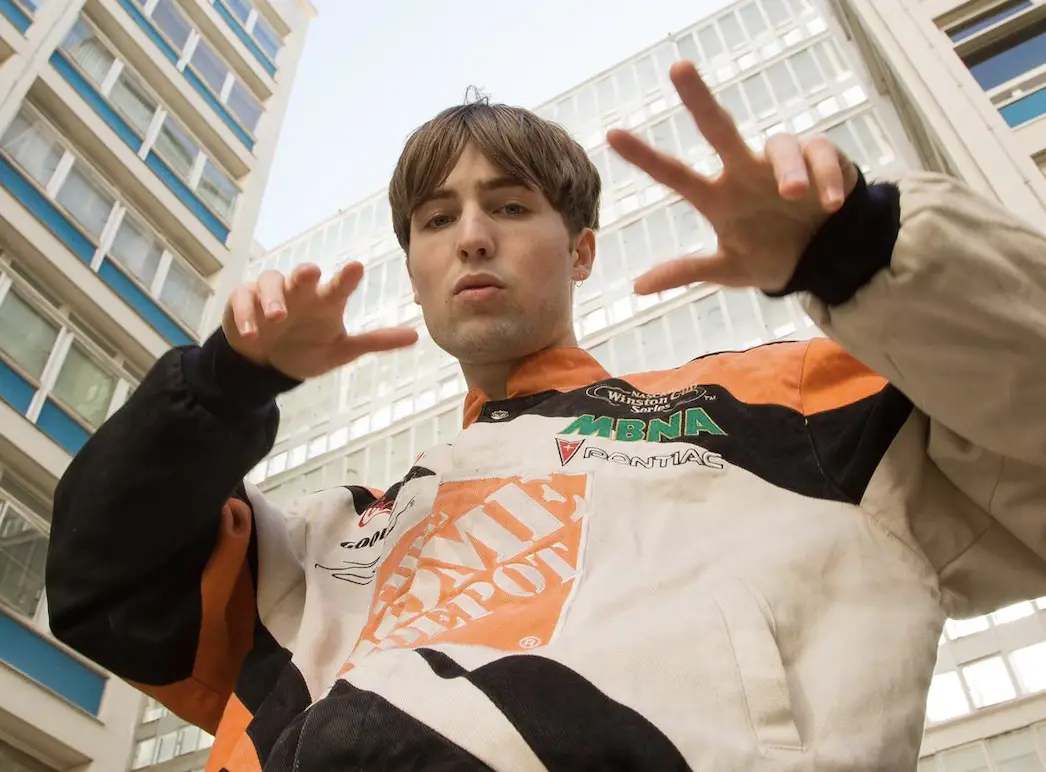 In addition to the strong and repetitive melody, Cook's vocal delivery is effortless and heartfelt, which propels the track from a fun pop song to a poignant piece of music that resonates deeply with the British youth.
At the beginning of the accompanying music video, a disclaimer reads: "This video does not contain any useful advice regarding the solution to humanity's numerous existential crises. It points a finger at the ones in power, then at you, then at itself." This statement indicates that "The Dragon" does not intend to inspire social change or partake in call-out culture, but instead it aims to help people stay positive and loving through uncertain times.
The second verse continues the themes of frustration and powerlessness that many young people feel towards the current political and social issues we face.
Never seen the Amazon
I just know it's almost gone
And my generation has to pay
For all the sins of yesterday
The authenticity of Will Joseph Cook's work has been clear since his first EP You Jump, I Run, and much of his success can be attributed to his unwaveringly honest approach to songwriting. The refreshing, optimistic, and encouraging attitudes he portrays towards systemic problems in his recent material has elevated his position as a culturally relevant and credible artist.
Stream: "The Dragon" – Will Joseph Cook
— — — —
? © 2019
:: Today's Song(s) ::
---
:: Stream Will Joseph Cook ::