Following her debut record 'High Highs to Low Lows', Lolo Zouaï's new single "Money Diamonds Roses" blends dark pop and R&B to take us into a world where fame means nothing. 
Stream: "Money Diamonds Roses" – Lolo Zouaï
---
Lolo Zouaï, since her first independently released single "High Highs to Low Lows" dropped in 2017, has slowly but surely become a bigger force on the music scene as the years have passed. After immigrating to San Francisco from Paris at nineteen, Zouaï, now 24, creates a sound that's reflective of her journeys. Her music falls somewhere beautifully between something you'd hear at a higher-end Parisian dance club and R&B you'd blast while cruising around California, windows down, of course.
Flash forward to 2019, where Zouaï has a debut record and several tours under her belt. Yet, Lolo still treats fans and listeners alike to her latest single release "Money Diamonds Roses," giving us all a peek into her mindset when it comes to her rising success.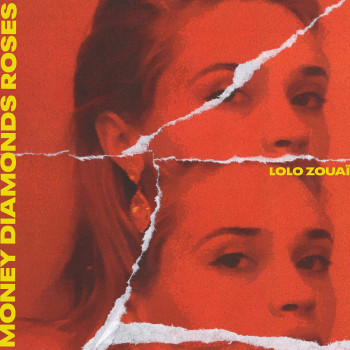 In the song's opening, Zouaï sets the scene for the chorus with a distorted repetition of the lines "Money and diamonds and all of the roses / Nothing compares to your love," speaking to the idea that the excesses that come with musical success pale in comparison to meaningful relationships.
You give me something
to believe in (money, diamonds)
When all the glamour is deceiving
And I'm too messed up for the fucking show
And I don't want to go
But they're waiting on me, on me
Zouaï's first verse to "Money Diamonds Roses" is both hopeful and heartbreaking at the exact same time. She has someone in her life to keep her going, but at the same time feels pressure from the industry in general.
Hold my waist and keep me sane
I've been afraid of love
Now that you know my name
Liquor in our veins
You still can't save me from myself
The pressure continues in the pre-chorus and second verse, but seems more of an internal one now, as she sings, "If I swallow my fears / Keep my message in a bottle / Put a lock on my tears / Will I be better by tomorrow?" Zouaï provides lyrical commentary on the tendency artists in the limelight feel to hide their pain, because they're always at a show or in front of a camera.
Without a deeper dive into the lyrics, it's easy to get lost in a trance by the song's backing beat, because it's hypnotizing. If Ariana Grande's "7 Rings" was flipped inside out, it would be Lolo Zouaï's "Money Diamonds Roses" — the new perfect sad bop to get listeners through the winter blues.
The deluxe edition of Zouaï's High Highs to Low Lows album is out December 13, 2019.
Stream: "Money Diamonds Roses" – Lolo Zouaï
— — — —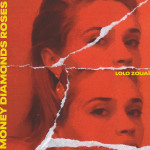 ? © Grant Spanier
:: Today's Song(s) ::
---
:: Stream Lolo Zouaï ::