As soulful as it is pagan, as glamorous as it is smut, 'Heaven To A Tortured Mind' is Yves Tumor at their best, resulting in an album that exceeds all expectations.
Stream: 'Heaven To A Tortured Mind' – Yves Tumor
---
One could not begin to catalog the stylism rampant and inherent to Sean Lee Bowie dit Yves Tumor and their libertine fourth outing, Heaven to a Tortured Mind.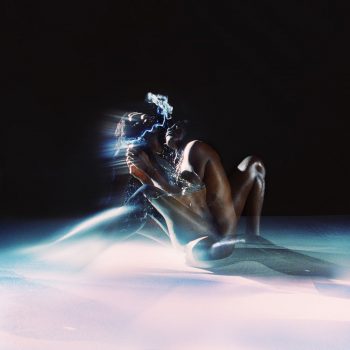 As soulful as it is pagan, as glamorous as it is smut, read enough Pitchfork and you might question everything one thought they knew about Heaven to a Tortured Mind on first listen; but being only a contextual listener, the listening experience revealed no direct krautrock or Britpop imagery.
If there were, it was filtered through one of the record's clear theatrical forebears:  David Bowie. If there is krautrock involved in this record, then I would have heard it as some contemporary companion to Heroes or Low. If there were Britpop, then ample references to Blur's nineties œuvre would appear like rubbish in the modern world of this review.
Yet, Tumor is such a Heinz-57 of musical style it's hard not to see something in everything they do.  On the surface, "Folie Imposée" even implicates a lyrical rhythm to The Cure's "Friday (I'm in Love).  The anarchic "Identity Trade" implies a relation to the New York Dolls' fustian "Personality Crisis."  Far from being some effort to sound like the New York Dolls or the Cure, however, Tumor's lyrics and funk musicality constitute images of romantically-incensed ego dissolution, while tracks such as "Hasdallen Lights" and "Folie Imposée" impress a Macintosh Plus vaporwave dialect.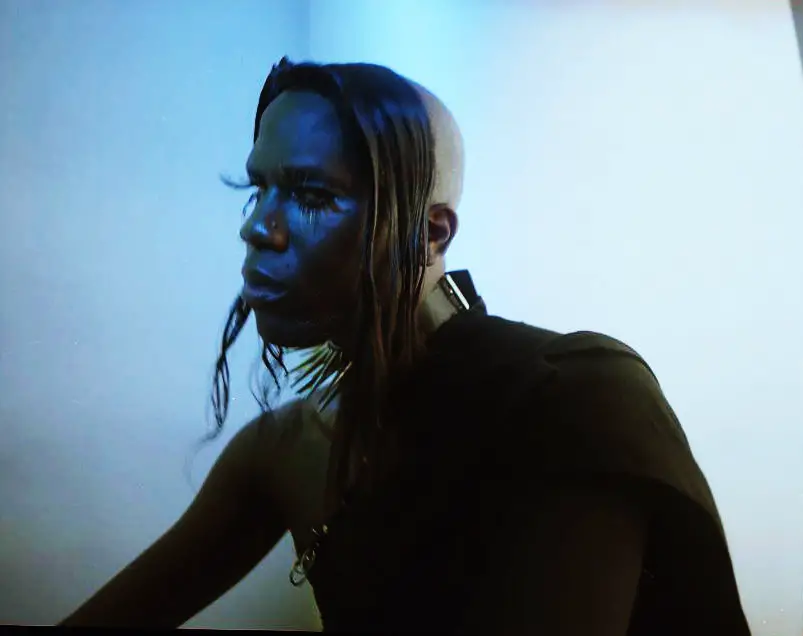 This stylistic mélange, simultaneous in its seamless appeal as both a throwback to a rocker's past and a DJ's present, transforms Yves Tumor's latest into must-hear music; something so tantalizingly vintage as it is intriguingly modern. Retrofuturist is as good a paradox as any to describe Heaven to a Tortured Mind as well as Tumor's stance on their image.
"It's a persona," Tumor said in an interview with The New York Times, rejecting the label of rocker. Curious, considering Bowie and Prince's equal ability to inhabit both the spaces at the same time. Then again. Tumor doesn't seem much concerned; "I think I can solve it, I can be your all, ain't no problem, baby," they belt on "Gospel For A New Century," touting persona-as-panacea.
I believe them.
Not just because of what they sing but because of what they play. There is no greater unifying force than a sleazy bassline pulled off with style. And they do this a total of seven times, using a pronounced bassline to glue both listeners and music together, reconstituting their next song from the cacophony of the last.
From "Romanticist" to "A Greater Love" Tumor and producer Justin Raisen parade a subwoofer's delirium.  "Romanticist" demonstrates this to perfection, weaving a woozy synth along a low-fidelity rhythm section before Tumor combusts for a chorus-bridge-chorus replete in guitarisms and fireworks, spilling over into the eruptive "Dream Palette."
On first listen Yves Tumor's vocal energy is conspicuously reminiscent to that of Corey Glover or Lenny Kravitz. It's all but confirmed with "Super Stars."
Watch: "Gospel For A New Century" – Yves Tumor
"Hang me like no other lover, baby/ Tell me, lately, do I drive you crazy?/ Baby, lady, tell me I'm your lover," Tumor moves, from penitence to petition. There's a whirring klaxon of a guitar riff, a spinning, sparking harddisk. Mimicking this spin-cycle, "Oh you, oh you, oh you," Tumor's voice implicates a one-track mind, a one-image memory, a flat circle, a requiem for devotion.
And as I am behind the curve on a circle, reopening this record for review three-months after its release, this savage, pagan devotion struck something I had forgotten on first listen: the word appears in the early notes often.  For all the mountains of digital music I have trowled in the time past, none have much interested me in the past few months as much as Tumor's magnum opus. Not because the notoriously anti-celebrity yet pro-image artist provides any profound answers to their conundrum, but because they have taken an absurdist stance to love in a toxic relationship, writing pieces about devotion to what is effectively an impervious edifice.
Whether the bombast of their medleys or the pastel of their softer images, all are odes to the uncaring images of an artist rolling their rock of love up the mountain, only for it to roll down in tow as they near, but never reach, the top.
In the case of their "Strawberry Privilege," Tumor and Sunflower Bean's Julia Cummings' duet exudes aphrodisiac. The artist is a falsetto machine and the bassline plays sprightly, cementing their proficiency as a bass player—a Puckish twiddle, each baritone note skips over the other—as Cummings' vocal work rocks a leaf-on-the-wind.
To whomever this song is about, it all sounds as forlorn as it is beautiful. Just as much as the swoon of "Super Stars" or the inflamed guitar of "Kerosene!" pleads for recognition from the object of affection, it's all condemned from the opening couplet of the opening track: "You can be more heartless, darling, oh/ But I've already solved it."
To be a poetic absurdist, when Cummings' voice rocks on that soft "Strawberry Privilege" melody, all I can picture is a cherry tree petal falling upon the concrete bank of the Willamette. A futile image, but futility is that reason against which we live, create, and die, lest college years spent reading Camus go to waste and a full-blown, gospel-of-funk effort from one of America's most oracular Black artisans go unremarked.
All is not lost, however: Tumor ordains an inner, Sisyphian peace within listeners with these gentler moments between the noise,  betwixt the obtuse use of horns, synths, guitars, debris, fireworks et cetera, et cetera, just as much as the aforementioned consecrate a fervor.
Tumor searches for a real response in the great mundane and profane absurdity of the world. They may not find it from their muse, but they provoke it with Heaven to a Tortured Mind.
— —
— — — —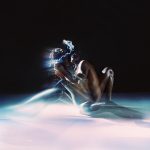 ? © Yves Tumor
Heaven To A Tortured Mind
an album by Yves Tumor
---