East London's Yazmin Lacey delves deep on her achingly vulnerable and beautifully raw debut album 'Voice Notes,' a seductive, smoldering, and soul-soaked record that establishes Lacey as one of the UK's brightest and most breathtaking voices.
Stream: "Late Night People" – Yazmin Lacey
---
There's something to be said about an artist holding nothing back in their art.
Just how you can sense when a piece of music is performative, you can sense when it comes from the heart; when it's the result of blood, sweat, and tears – the product of a soul exposed. In Yazmin Lacey's case, her debut album feels like it's been torn from the pages of her innermost diary, because in many ways it is: Achingly intimate, vulnerable, and raw, Voice Notes is a record of musical memos and messages Lacey made for herself. Soul-soaked and stirring reflections and reckonings come to life on a beautifully brooding, woozy, warm, and wondrous collection of songs that light a fire inside. It's an altogether seductive experience – and one that heralds Lacey's ascent into the spotlight as one of the UK's brightest and most breathtaking voices today.
In the back seat of the taxi
On the road of no return
I set out early and in my throat it starts to tell
Flittering tales of my yearnings and my learnings
We here all seek the same things, but we cover it well
Dabbling escapists
Just to feel weightless
Don't need no encouragement
Late night people
Decompress I came here to feel the bass from head to toe
Met a person, turned a friend who also wanted to let go
Flittering tales of their yearnings and their learnings
They here all seek the same things, but we cover it well
Released March 31, 2023 via Own Your Own Records and Believe, Voice Notes is at once stunningly ethereal and powerfully grounded: The captivating debut full-length album from East London native Yazmin Lacey arrives six years into a career that already spawned three intoxicating EPs (2017's Black Moon, 2018's When The Sun Dips 90 Degrees, and 2020's and Morning Matters), a litany of jaw-dropping performances throughout the UK and beyond, and millions of global streams.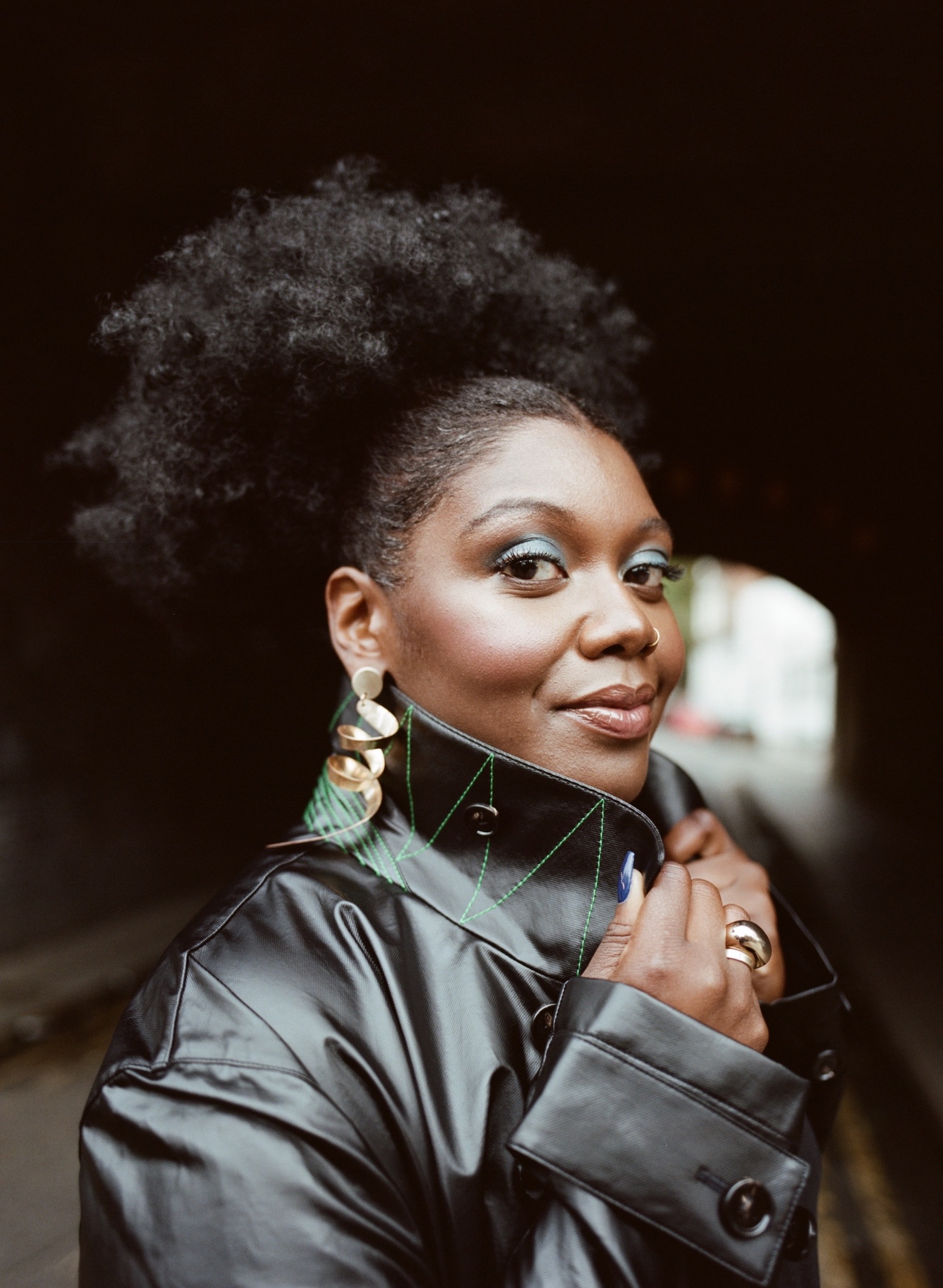 Success of that sort can be fulfilling insofar as you see your art having a tangible, quantifiable impact in real time, but it can also create undue pressure on the creative flow. In order to make her album, Lacey had to forget about the end result and focus her attention on herself.
"I wrote this album for me," Lacey tells Atwood Magazine. "Music is the place where I make sense of my feelings, it always has been, and Voice Notes is no different. It's a collection of responses to what was going on in my life and the world around me. I wrote this for my own peace of mind… and by track 14, I think I gained some. I hope this record makes people feel good, I want people to feel seen and heard."
"Originally I got myself stuck 'cause I thought I needed to do something mega to make an album. I started overthinking too much, and I was considering what people would think as I was making it, which is not usually how I work, so I didn't make anything for months and months until I got rid of that, then I just let it flow."
Lacey wrote Voice Notes over the course of two years, working with executive producer Dave Okumu (The Invisible, Jessie Ware, Arlo Parks, Ibeyi) to capture a special set of snapshots from her thirty-three years. She often sourced material from the voice notes she journaled on her phone, hence the album's title. "It's an intimate, immediately raw response to what's going on around me!" she explains. "[These are] notes to myself."
"For me, a voice note represents an immediate reaction to something. [It's] unfiltered and raw in the way that you can hear it. Someone's breathy tone, whether they're tired, whether someone's saying something in a cheeky way or not – sometimes you don't get that in a message. That informal reaction in its rawness represents the kind of music that I make, and the things I talk about."
She crouched down, to search for treasure
Quick, touch, fix, She need a dopamine hit
Like glue it sticks, rapid tricks
She was there she was there for fool's gold
One thing you've got to know
is outside your sleeves fool's gold
Searching to find that fool's gold…
She been fiending for the limits,
found a good high, now how do you keep it?
She thought the other grass was better
But grass is just mud in wet weather you know
Searching for fool's gold
Lost herself who knows
Who's looking out for her…
---
She calls Voice Notes a soul album "because that's where it comes from – my own soul."
Stylistically, it's a smorgasbord of influences and inspirations, incorporating everything from R&B and hip-hop to 2-step, jazz, psychedelia, electronica, and more to create an out-of-the-box listening journey through Lacey's mind's eye. Every track has its own musical and lyrical ways of rendering life's intimate nuances, to the point where what eventually binds this distinctive, yet cohesive collection together is Lacey herself.
Describing the album as "warm, rich, and vulnerable," Lacey stands by Voice Notes as an up-close and personal deep dive into her artistry and identity: One that captures who she is and why she is – not to mention how she experiences the everyday ebbs and flows of life.
"I think it introduces me in a very raw way," she says. "It's really personal! It captures my loves of music that has come before, and it captures my interpretation of the things that are going on around me. It's a memory marker of where I'm at right now and how it's made me feel."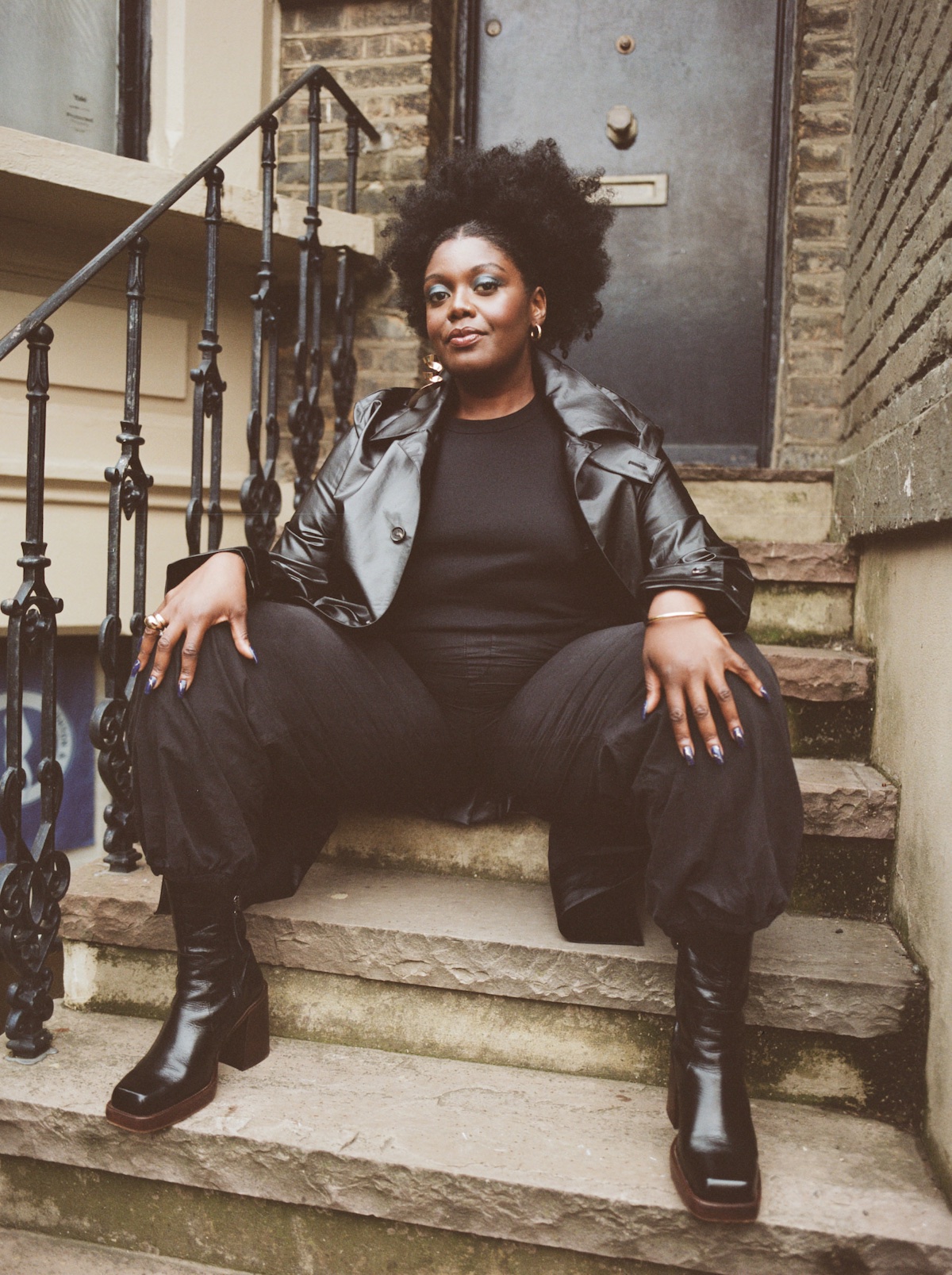 Ultimately, Lacey made these songs for herself. That we get to hear them as well is her gift to us.
From the two-minute stream of consciousness "Flylo Tweet" that opens the album, to smoldering singles like "Bad Company" and "Late Night People," to deeper cuts like the heavy and heated hypnosis "Pieces," the ethereal feel-good groove "Pass It Back," the enchanting six-minute reverie "Where Did You Go?" and the sweetly soothing, golden-hued final two tracks "Legacy" and "Sea Glass," Voice Notes is nothing short of sublime.
"There are actually far, far too many favorite moments to choose from!!!" Lacey smiles, citing "Sea Glass" as a personal high. "I think a really special moment is the very end of the record… The very last thing I recorded the vocal, just me and Zach in his room, one take and the last words are "everything is everything," which means a lot to me! It was done! My eyes started to water, we had a hug, everything was almost there! It's the only song I have ever written lyrics with someone else, really special shout out Melo Zed. Also I think the day we played back the songs just me and Dave was one of my favourite moments musically."
Mother water can I watch you flow
I want to feel weightless
Sinking questions down to the ocean floor
Mother water tell me of then when and now
Know that it's inside, running out of sky
Out to rising tides to see to sea
Been a while now had a hand to hold
Something special in the deep it grows
Waters in my spirit to rise you must let go
Waters in my spirit to rise you must let go
And even when I die
Lay me by the water side
and float to afterlife, to see to sea
Still steady waters come forth and take my load
Strength in your currents together in your arms we flow
Sirens in the water choirs of the lost souls sing
Stories of the tundra, true if you believe
Everything is everything…
---
As a lyrically forward artist, Lacey has dozens of favorite lines scattered throughout Voice Notes. "I don't usually," she admits, "but I think with Voice Notes the lyrics tell the story all the way through… like this…
"Self consciousness is a creativity killer"
"I think I'm flirting with bad company"
"Dabbling escapists just to feel weightless…Late night people"
"She thought the other grass was better, but grass is just mud in wet weather, you know"
"Emotions ruling me, hiding in shells beneath"
"Skin to skin perfect ecstasy, from a love to a lover"
"Sometimes love shows where there are holes"
"I sat outside my body for a while so I could really feel alive… Now the ghost has entered you"
"Thieves in the offices they slip well at night"
"Blueprint in my bones and pride in my spine"
"Everything is everything"
"That's kind of the last three years of my life," she laughs.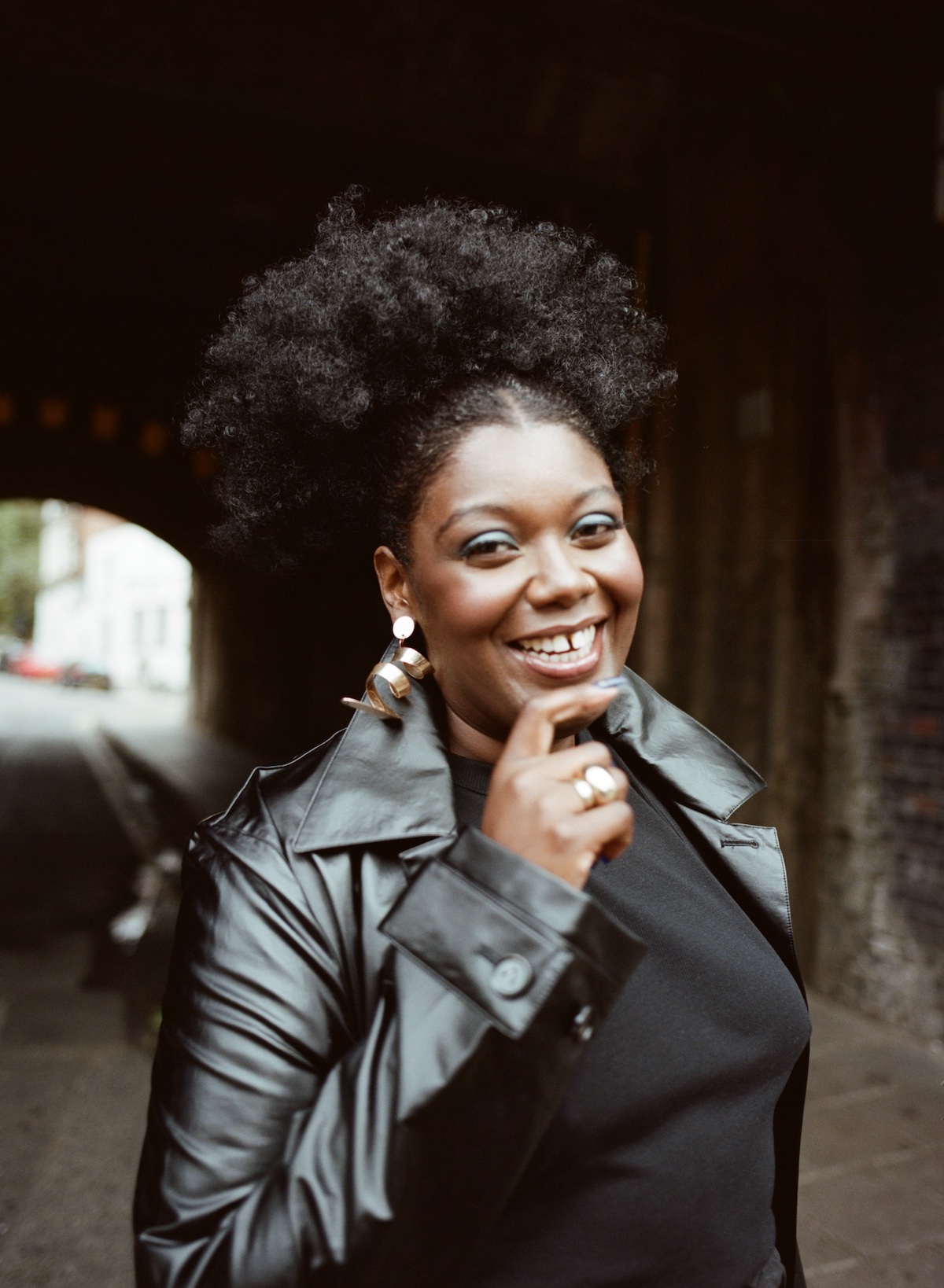 A tender and triumphant tempest, Voice Notes is unquestionably one of the best debut albums of 2023.
Lacey has found her voice (again) in a singular, cinematic sea that is hers and hers alone; nothing quite compares to the fusion of styles, sounds, and stories on this vivid and visceral introduction. Endlessly reflective, remarkably emotive, and extraordinarily unapologetic, Voice Notes truly is a beautifully raw and diaristic debut.
"This record has expanded my life in ways I could never have imagined!" Lacey shares. "I'm so proud of it – I have once again through music come to know myself a little more, that has been, hard, magic, humbling, expansive, beautiful, and melancholy all at once. I really hope everyone that contributed to this record loves it as much as I have loved the process of making it with them."
"It's not for me really to think about what people should take from it," she continues. "Once a record is out, it's not mine anymore… make and take of it what you will. I do hope if people choose to listen to it, they have the time to play it from start to finish in order!"
Experience the full record via our below stream, and peek inside Yazmin Lacey's Voice Notes with Atwood Magazine as she dives into a selection of favorite songs off her debut album!
— —
Stream: 'Voice Notes' – Yazmin Lacey
:: Inside Voice Notes ::
— —
FLYLO TWEET
It actually started as a 8.5 minute stream of consciousness freestyle that was me talking to one of my best friends Stella! I was losing it a bit and I referenced the FlyLo tweet from 2013 or something crazy like that, I realised after that 8.5 minutes of my stream of consciousness was not something I wanted to share with the world, hahah, so I recorded a second version which ended up being the intro, a clip from that chat.
BAD COMPANY
"Bad Company" is a song I'm really proud of! I really wanted to bring my alter ego/demon/inner child/inner saboteur/shadow self to life! Obviously Priscilla and I are the same person, but it's me taking a look at myself from the outside, and just catching jokes! It's me getting comfortable with Priscilla! One of my faves from the album… As soon we started jamming the song in the session, I said, "Well shit, that's her theme tune!"
LATE NIGHT PEOPLE
I wrote "Late Night People" for those needing a space to let go, pleasure seekers, dreamers, creators and magic makers. It's an ode to people that come alive at night. I've always been inspired by what goes on when the rest of the world is sleeping. Sometimes, people only associate nightlife with debauchery, which has its place, but it's also much more.
FROM A LOVER
"From a Lover" is about is about right love, wrong time, two people sharing stolen moments, an exchange from one lover to another. It's also an appreciation of the music I grew up on, I love lovers' rock and reggae.
PIECES
"Pieces" is an open goodbye letter. The keys were joined by horns recorded by James Mollison, Ritche Seivwright and Sheila Maurice-Gray. Recording the track became a sense of healing. It's turning heartbreak into hope, a thank you to a love that was.
— —
— — — —
 © Nina Manandhar
:: Stream Yazmin Lacey ::
---