American indie folk band Bon Iver have gone cryptic in their two latest track releases, offering intriguing glimpses into what is to come on the Wisconsin outlet's upcoming third album, 22, A Million. The now highly anticipated album (due September 30 via Jagjaguwar) features untamed track titles rich with symbolism, as is demonstrated in Bon Iver's first two releases, "22 (OVER S∞∞N)" and "10 d E A T h b R E a s T ⚄ ⚄."
Extended versions of both songs were released last week, with the track "10 d E A T h b R E a s T ⚄ ⚄" featuring an enigmatic lyric video with tribal motifs and artwork designed by artist Eric Timothy Carlson.
Listen: "10 d E A T h b R E a s T ⚄ ⚄ (Extended Version)" – Bon Iver
---
The lyric video opens with the forward, insistent sound of muddy electronic percussion that is soon met with the mellow, distorted musings of lead singer Justin Vernon's distinctive voice. His words are ambiguous, but not so much so that they come off as overambitious or pretentious.
Right away the sways of both rapper Kanye West and singer-songwriter James Blake, whom Vernon has performed and worked with in the past, can be tasted in the layered production work and fuzzy, yet colorful, details.
The verses and how they are particularly laid out in the video offer themselves to listeners and viewers in a way that allows for multiple interpretations. It is clear that careful thought was put into the placement of all the words and symbols. When watching the video it is a tailored experience in that extra thoughts that aren't sung aloud are added in parenthesis at precise points, enhancing the piece with a peculiar flavor and context.
Fever rest, I cut you in, deafening
fever rest, (wild heart, wild heart) I cut you in, deafening
fever rest (darling didn't love right)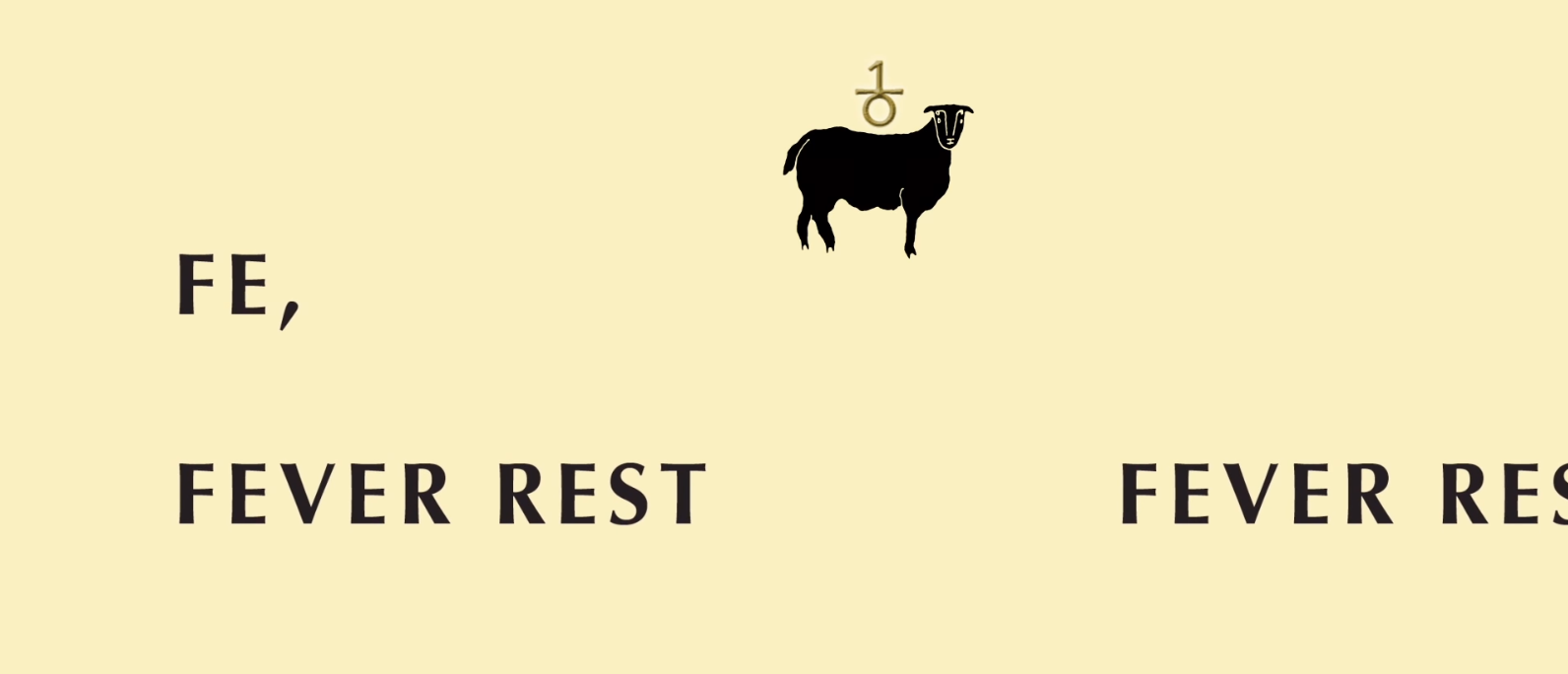 The song at times does seem to allude to a difficult relationship with someone who isn't giving another the love they desire due to being held back by some force. Instead of facing love, they fight it, as Vernon puts it, "fuckified, darling don't make love fight it, love, don't fight it."
Moving along towards the finale, though, there is an undertone of determination. It's as if Vernon has chosen to love this person, despite all the struggles and fears they have wrestled with.
Well I'll wrap you up
N I take it by the touch
Darling don't a failure fright
Love and fear go hand in hand, binding forces that manage to create an equilibrium. It may seem, one cannot be without the other. When opening ourselves up to love, we in turn make room for growth by allowing vulnerabilities to come to the surface. This can be scary and something that holds some back when it comes to love.
Times the racker, and I'll rack it up
Running through the veins of Vernon's words is a strong build-up that consists of soaring brass instrumentation, electronic notions and an uplifting harmonic backdrop, which near the end sends listeners surging towards the song's cadence.
This album is going to be a big jump from some of Bon Iver's earlier works such as the bare bones acoustics and skeletal lyrics that can be found on the 2007 album, For Emma, Forever Ago. Vernon's voice on this track has a more electronic edge to it, much different from the soft tiptoeing texture of more vulnerable tracks like "Skinny Love" or "Flume."
In a statement, the band said, "22, A Million is part love letter, part final resting place of two decades of searching for self-understanding like a religion. And the inner resolution of maybe never finding that understanding," which only feeds into the mystery surrounding this upcoming album.
Overall, "10 d E A T h b R E a s T ⚄ ⚄" gives off an experimental vibe that suggests listeners will have a lot of exciting and explorative new material to look forward to on 22, A Million.
22, A Million – Bon Iver
01. "22 (OVER S∞∞N)"
02. "10 d E A T h b R E a s T ⚄ ⚄"
03. "715 – CR∑∑KS"
04. "33 'GOD'"
05. "29 #Strafford APTS"
06. "666 ʇ"
07. "21 M◊◊N WATER"
08. "8 (circle)"
09. "____45_____"
10. "00000 Million"
:: Bon Iver :: 2016 Tour Dates ::
10/01 – Berlin, DE @ Funkhaus
10/02 – Berlin, DE @ Funkhaus
10/18 – Oakland, CA @ Fox Theater #
10/19 – Oakland, CA @ Fox Theater #
10/20 – Oakland, CA @ Fox Theater #
10/22 – Orange County, CA @ Beach Goth Festival
10/23 – Los Angeles, CA @ The Hollywood Bowl %
10/26 – San Diego, CA @ Copley Symphony Hall ^
# with Francis & The Lights
% with Patti Smith and Hiss Golden Messenger
^ with Julianna Barwick