Sitting in a room, blue light covering our faces as we roam through the never-ending abyss that is the digital world, one can't help but feel like a vagabond at times, homeless and uncertain. Stories and conflicting ideas proliferate from seemingly every direction and, like shadows, are hard to pin down.
It is difficult to articulate the feeling of being lost in a modern age ruled by the tiny movements of fingers tapping keyboards and clicking on displays. Yet, London-based singer/songwriter, Douglas Dare, subtly captures this zeitgeist of today in his new single, "Doublethink," where, in a haunting voice, he beckons listeners behind the scenes into a complex and nuanced space where truth is volatile, memories are pixelated echoes and fact and fiction blur into sourceless whispers.
in front of the screen we stare at the light
and we listen to our big brother each night
Listen: "Doublethink" – Douglas Dare
---
The title of the track, which refers to a person's ability to accept contradicting opinions or beliefs at the same time, aptly summarizes the song's mindset. "Doublethink" was released on July 26 and sets a dreamy, yet somber stage with a moody piano, rugged vocals and droning percussions.
Opening up, Dare's lyrics will invoke a visceral response in listeners as they are carefully painted a picture of his intention. "In front of the screen we stare at the light and we listen to our big brother each night," is a scene many of us can envision and relate to. All it takes in one glance around and you will notice the people moving past; faces consumed by something happening in another place and time."Big brother," providing a loose allusion to the government, or any other entity in a position of potency, is an illustration of Dare's verbal pithy.
While possessing a lyrical intuition comparable in capacity to that of Joni Mitchell on her magnum opus, Blue, Dare in this and other works such as his 2014 album, Whelm, demonstrates a crisp talent for telling deliberate and poetic stories with intricate piano twirls and skeletal emotion at their heart.
behind the eyes we feel ourselves shrink
i somehow forgot how it feels to fake
ignorance is my bliss, don't want to fall out of this
freedom is slavery, my mind will never help me
"Behind the eyes, we feel ourselves shrink and slowly forget how it feels to think," is the shadowy build-up to the chorus. In a landscape where there is so much in opinions and beliefs being shared each second and infinite identities being spilled over a vast universal canvas of varying consistency, small wonder that some end up feeling "small" in comparison to everything else. it would be ignorant not to, as Dare indicates in his chorus "ignorance is my bliss, don't want to fall out of this."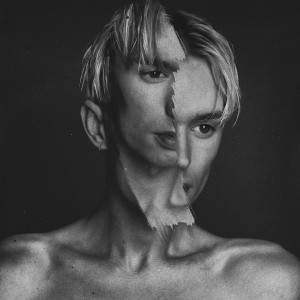 Although comfort may be found in closing off the blinds, curling up in bed and drowning out everything happening in politics, religion, current events and the world, it would be consequently detrimental to our ability to make informed choices and think for ourselves.
"What's this I read? It betrayed me," proclaims Dare in his second verse. "Doublethink" tinkers with the concept of freedom by digging deeper into what it means to have independent thought and make the right decisions. A relevant notion to consider in the context of a media that is now under scrutiny, hidden ideological bias around every corner and a vehemently charged presidential contest taking place in the United States.
With a second album, Aforger, scheduled to drop October 14 under Erased Tapes Records, Douglas Dare is an artist to be on the lookout for, especially if you are allured by the textured and rich electronic musings of fellow English singer/songwriter James Blake or the weathered and unique vocals of the popular indie rock outfit, Alt-J.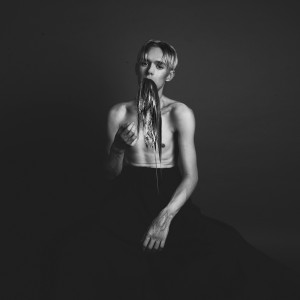 cover: Douglas Dare © Özge Cöne