MisterWives tackle the difficulties of quieting that negative inner voice with their cathartic and catchy new song, "Wrongside."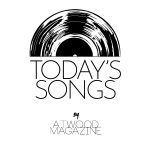 Stream: "Wrongside" – MisterWives
---
I hope "Wrongside" feels like a friend to anyone who struggles being kind to their mind.
Have you ever told someone, "I wish you could see yourself the way I see you?" It's those moments when a friend, partner or family member is feeling low and you genuinely just want them to realize how wonderful they are and that this too shall pass. Why is it so easy to believe in and love other people, but so hard to believe in and love ourselves? Most people are their own worst critics. Someone can seem the most confident and happy on the outside, but you never know what is going on underneath the surface. Everyone has their battles and just because they aren't visible doesn't mean they are any less real. In fact, the battles that aren't tangible are oftentimes the hardest ones to fight.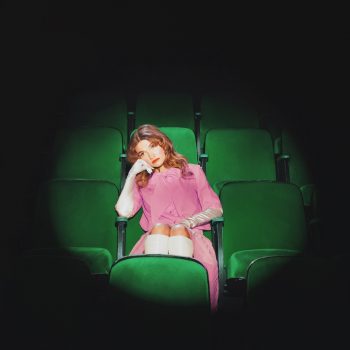 Indie pop band MisterWives tackle the difficulties of quieting that negative inner voice with the cathartic and catchy "Wrongside" accompanied with a video (premiering Sept. 8) that reflects the feeling beautifully. The band's third song of the year, "Wrongside" follows May's "Where Do We Go From Here?" and "Easy," the latter of which was recently featured in Atwood Magazine's 67th Editor's Picks.
"The bold and bustling "Easy" sees the New York City indie pop act wading through life's (metaphorical) trenches with rejuvenated spirits and the raw, cool wisdom of age," Editor-in-Chief Mitch Mosk wrote at the time. "They're closing in on ten years together, and they're a far cry from the wide-eyed kids they were at the jump."
"Wrongside" is yet another undeniably alluring anthem, finding MisterWives at their finest.
"I have spent a lot of my time on the wrong side of my mind – the one full of fear, doubts, insecurities, shame," Lead singer Mandy Lee shares, reflecting on the track. "I hope 'Wrongside' feels like a friend to anyone who struggles being kind to their mind."
"Wrongside" starts off with a hopeful and pulsating drumbeat paired with a guitar lick that serves as the heartbeat of the song. Mandy's vocals come in confident, buttery and smooth as the first line will pierce through anyone who can relate,
I'm getting older, but the fears don't change
it's all the same except my age
The verse continues before she sings out another line as gutting as the first,
Downward spiral again,
Losing touch with my friends,
Call them back when this ends.
The song travels into its colorful and catchy melody at the Chorus. There is something so powerful about the way Mandy Lee sings it. There is a sadness and a delicateness to her voice, but at the same time she also sings it with so much ease and steadiness. The balance of confidence and doubt in her vocals mirrors the lyrics as she sings,
Cause I'm tongue tied
Tryin' to tell myself I'm alright
Always running on the wrong side
Of my mind
It's been a long ride
Spinning circles and i'm so tired
Always running on the wrong side
Of my mind
The second verse picks up with the guitar heartbeat as Mandy Lee delivers yet another line that strikes,
The line is getting so f-ing blurry
with what I want and what I need
Anyone who has had a dream can relate to it. When you chase something for so long it becomes confusing as to whether or not it's actually what you need or is it just what you always thought you needed. But the thing that makes it what you need is when you can't give it up, even when it's the hardest thing in the world.
She sings the bridge,
It all feels out of reach
And it used to never be
how'd I get so far deep
The blame is on me im my worst enemy
The song continues into its final, exhilarating chorus.
Lyrically, melodically and visually, "Wrongside" represents the duality we often feel as humans.
What do we want vs. what do we need? What will make us happy? How do we go easier on ourselves? It is all these questions that are wrapped up in the punchy and hopeful song that makes "Wrongside." We're all going through it, "Wrongside" is a song to remind people of that, and to encourage them to get through to the other side. Stream longside and be on the lookout for the video premiering September 8th – the visuals are equally as compelling as the lyrics that birthed them.
— —
Stream: "Wrongside" – MisterWives
— — — —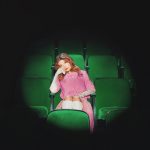 ? © Matty Vogel
:: Today's Song(s) ::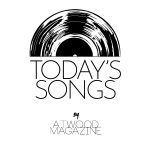 ---
:: MisterWives ::
---