Sweet, stunning, and soothing, Daniel Trakell's debut album 'Warning Bell' is an organic and tender exploration of that which makes us human: Our fragility, our emotions, our fortitude, and our ability to grow.
for fans of Jamie Scott, Nick Drake, Elliott Smith
Stream: 'Warning Bell' – Daniel Trakell
[soundcloud url="https://api.soundcloud.com/playlists/1085690608?secret_token=s-HtDkXKL4gI5″ params="color=%233a302d&auto_play=true&visual=true&hide_related=false&show_comments=true&show_user=true&show_reposts=false" width="100%" height="400″ iframe="true" /]




---
Stunning and soothing, Daniel Trakell's debut album is an organic and tender exploration of that which makes us human: Our fragility, our emotions, our fortitude, and our ability to grow. An enchanting debut from an exciting new voice, Warning Bell is a resounding, resonating immersion that inspires us to look at our world with a fresh set of eyes. It's a wake-up – spark of sweet inspiration ready to send our spirits soaring.
I've been born and died
Lost and I've,
Waited for a lifetime just to be denied
Would you pay the cost?
Are you strong enough?
No guarantees, no trading back the years you've lost
What are you waiting for, a sign?
Wisdom, boredom
Sideline, stardom
Atwood Magazine is proud to be premiering Daniel Trakell's debut album Warning Bell, out October 2, 2020 via Swedish label Dumont Dumont. A Melbourne, Australia based singer/songwriter, Trakell makes music with a distinguishably '70s lilt: His inspirations derive from piano pop and the like, resulting in an indie folk rock style similar to Fleet Foxes, Elliott Smith, Dustin Tebbutt, and so on. Trakell won a Triple J Unearthed competition in 2016, and subsequently released his debut EP in 2017 – itself a record worth your time, after Warning Bell of course.
"The making of this album spanned about three years, and started when my friend Josh Barber (who produced my first EP) floated the idea of coming out to visit him in Nashville where he'd recently moved. The plan was to spend a couple of days at Alex the Great Studios with a full band then another week or so doing overdubs at Josh's house," Trakell recalls. "It was a little daunting to play my songs to the extremely accomplished Nashville session musicians Josh had recruited (bass player Adam Keafer I later discovered plays in Kacey Musgraves' band, and guitar and pedal steel player Adam Ollendorff showed up at the studio on the first day with 10 different guitars and I think could play most of the Beatles' catalog by heart)."
He continues, "The whole experience was kind of a dream, getting to wake up every day with nothing to focus on but working on the album. We'd grab coffee in the morning then spend most of the day recording in Josh's house in East Nashville, a really beautiful historic part of town where every house has a front porch and people are really friendly.  Soaking up springtime nights in the backyard over beers, wandering down to local bars like Dino's or watching some of the best bluegrass players in the world at the Station Inn. Having the luxury to be immersed in music for a couple of weeks with no day job or responsibilities was pretty incredible. The second half of the record came together after I signed with Dumont Dumont, who suggested writing a couple more songs. So I wrote Come To, Warning Bell, Me + You and Start Again and we finished the album here in Melbourne. The whole thing is a real collaboration with Josh; the magic of hearing the songs take shape and come to life in the studio is one of my favourite parts of the whole process."
---
There's clearly some kind of musical magic going on between Josh Barber and Daniel Trakell; the two make a formidable pair, as can be felt throughout Warning Bell's atmospheric warmth. Earthy and ethereal all at once, the record's songs seem to hover just above the ground: They're not flying high through the air, but rather, skimming just above the surface in a kind of haunting, inviting daydream.
The title track – one of Trakell's personal favorites – showcases this kind of blend of sounds that makes this set of songs so tantalizing. "'Warning Bell" is a good representation of the sound of the album and the collaborative dynamic, with the first half of the song very much sticking to how I played on the demo and the second half revealing a bit more of the creative and experimental part in the studio with layering vocals and multiple instruments over Josh's drums to see what would come out."
At the same time, no one song can truly sum up what a whole record. The only way to appreciate the immersive intimacy of album opener "Wisdom/Boredom" is to hear it for yourself; that's how you know what it's like to feel Trakell's vocals enveloping you like a familiar hug. And how else can you appreciate the depth of harmony in "Turnaround," without spending those few minutes in its colorful soundscape? Meanwhile, the breathtaking "Let Me Be" and the gorgeous melodies of "Oh Love" and "Come To" resonate with a cinematic weight that is all their own (the latter is a particularly catchy tune that is sure to get stuck in your head for weeks to come).
"I love the whole thing but for right now, 'Turnaround' is a favourite; it's always a special song to play live and I'm really happy that we kept the production fairly minimal," Trakell says, speaking to some of his own personal highlights on the album. "The double tracked clarinets and string arrangement in Love Waltz have a really beautiful cinematic feel that I love and really want to explore in future recordings. Oh Love is kind of special to me because it's the first song I wrote where I kind of thought seriously about releasing music under my own name after my band had ended."
Take the sermon in your head
Throw it out, see what takes root instead
All that weighs heavy on your soul
Let it go, before it takes a hold
I needed someone to take me down
A moment to turnaround
A second to steady myself
From falling
You needed someone to break your heart
A moment to fall apart
A second to steady yourself
From falling
The television glows from down the hall
An empty room, for living no more
The people who lived there once upon a time
One by one, moved on left you behind
---
"For me, the most important part is the songwriting, so hopefully that comes through," Trakell notes, speaking to how this record captures his artistry, "…I think maybe the range of different influences on production and the openness to and exploration of creative ideas, and different instrumentations and textures."
Trakell is hard to pin down – and that's a good thing. He both is and isn't like those who have come before – a quality that makes his music an endless thrill for listeners young and old.
"Elliott Smith is the biggest one for me; his influence continues to grow as time passes," the singer/songwriter tells Atwood Magazine. "I'm always picking up new things in his songs I'd never noticed before and his songwriting is in a world of its own.  Double tracking vocals is a technique I've used a lot when recording as well. The Beatles are a big one too, again in terms of such great songwriting but also the diversity of production. I don't know if it comes through in my music necessarily but Tom Petty is the other big one for me, writing so many great songs over such a long period of time is something I aspire to."
"I think there are definite roots in my songwriting from late '60s and early '70s folk, artists like Nick Drake, Cat Stevens, and Neil Young – so I'd probably describe [myself] as being somewhere in the singer-songwriter / folk world, with '70s pop influences."
If anything can be said of Daniel Trakell at this juncture in time, it is that he is a creative mind dedicated to crafting honest songs that breathe with a life of their own. "For me there was no particular vision beyond trying to write songs that will hold up if you take everything else away and just play them on guitar or piano," he explains. "I think starting the record in Nashville definitely influenced the sound and pedal steel became a common thread throughout but generally we let each song guide where to go. Full credit to Josh for a lot of the direction and instrumentation, he often hears things I don't in my songs and is able to take them to places I can't always envision myself."
Warning Bell is a delight. It's smart and cerebral, but it never overwhelms; rather, it's the perfect soundtrack to sunny and rainy days alike. Bright and buoyant warmth coalesces with poignant, bittersweet intimacy to create a blended indie folk sound that showcases Daniel Trakell's charisma, his heart, and his humanity.
Experience the full record via our exclusive stream, and peek inside Daniel Trakell's Warning Bell with Atwood Magazine as the singer/songwriter goes track-by-track through the music and lyrics of his debut album!
Warning Bell is out Friday, October 2 via Dumont Dumont.
— —
Stream: 'Warning Bell' – Daniel Trakell
[soundcloud url="https://api.soundcloud.com/playlists/1085690608?secret_token=s-HtDkXKL4gI5″ params="color=%233a302d&auto_play=false&visual=true&hide_related=false&show_comments=true&show_user=true&show_reposts=false" width="100%" height="400″ iframe="true" /]



:: Inside Warning Bell ::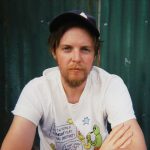 — —
Wisdom/Boredom 
One of my favourite songs on the album, Wisdom/Boredom is about the life-altering decisions which come with growing older, choices which seem mundane at first can change the course of our lives, and tough decisions we agonise over end up being of little consequence.  Often we can't realise the quality of our judgment until we look back with the wisdom of hindsight.
Turnaround
Turnaround is about giving yourself time to pause and process things after life deals you a heavy blow and having the strength to get up and keep going. More specifically it touches on divorce and the moment I found out my parents were separating. My dad continued to live in our old family house by himself for a couple of years after my mum moved out, and I remember the sadness, helplessness and guilt I felt whenever I went back to my hometown to visit him and he wasn't coping.  Most of my songs have double-tracked vocals but Josh (who produced the record) pushed for this one to stay as a single vocal, which I'm really glad we did as I think it carries more of the emotion of the song.
Let Me Be 
Lyrically Let Me Be is about falling behind, burning out and needing some time out from it all for a little while. The foundations for this song (vocals, acoustic guitar and upright bass) were recorded live around one microphone in a single take, with the harmonies, electric guitar, clarinet and strings layered on afterwards.
Oh Love
This was the first song I wrote with the intention of starting a solo project after my last band ended. I listened to the demo a lot while driving and it was the first time I thought seriously about releasing something under my own name. I really like the laid-back, wistful feel of the album version and the backup vocals by WILSN at the end.
Come To
This was the last song I wrote and kind of a wild-card entry for the album. I really liked the chorus but couldn't seem to get the verses to sit quite right. When I played the demo for Josh he straight away had a strong idea for the song with organ and pedal steel, and helped turn it into one of my favourite songs on the album.  It's got a lazy driving through the desert kind of feel to me.
Warning Bell
Another favourite on the album. The first half of the song stayed pretty much the same from the demo then Josh came up with the idea for the kind of psychedelic outro. Lyrically it's about anything in life, be it a relationship or even catastrophic climate change where we ignore the warning signs for too long. About how rather than dealing with unaddressed issues and having difficult conversations we keep putting it off in the hope that things will fix themselves before ultimately everything comes crashing down around us.
Me + You
I think this is about lamenting life getting in the way of a relationship. It's about someone going through sobriety and looking back, reminiscing and wondering where the years went and thinking of the people they pushed away.
Start Again
This song is about two sides of the same coin, how each day can either feel like a chance at redemption and an opportunity to start over or something to be endured, the monotony of waking and having to start over again every single day.  So it's kind of optimistic but it has a heaviness to it as well.
That piano part at the end is one of my favourite parts of the album. Josh played it in the outro but it wasn't really audible. It might sound strange but when I heard it on it's own for the first time I had such a strong emotional reaction to it I felt it was too good to be buried in the mix, so we moved it to the end of the song so it had its own space to be heard.
Love Waltz
This one explores the idea of not being fully capable of loving someone else without learning to accept yourself first, and how seeking happiness in external validation is ultimately setting yourself up for pain. A musical reference during this recording was Andy Shauf who I'd recently heard for the first time. I hadn't previously considered playing clarinet on any of my solo stuff but hearing his use of double tracked clarinet really opened my mind to different possibilities with it.
So Long
So Long  was the song I played to farewell my Dad at his funeral. It was written while he was battling cancer, but during the time it was in remission and it seemed like everything was going to be okay, before it came back and quickly spread and he passed away shortly after. I don't generally write lyrics consciously so it was only after he died I realised I'd been writing with that weighing heavily on my mind.
Stream: 'Warning Bell' – Daniel Trakell
[soundcloud url="https://api.soundcloud.com/playlists/1085690608?secret_token=s-HtDkXKL4gI5″ params="color=%233a302d&auto_play=false&visual=true&hide_related=false&show_comments=true&show_user=true&show_reposts=false" width="100%" height="400″ iframe="true" /]

— — — —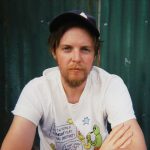 ? © 2020
:: Stream Daniel Trakell ::
---