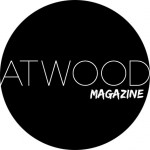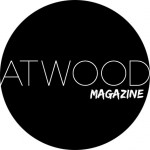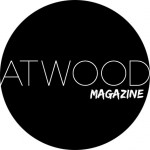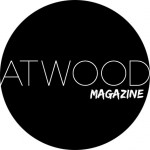 From all of us here at Atwood Magazine, we wish you a happy and healthy new year!
For so many of us, 2021 has been a year of connecting and reconnecting: Of learning to slow down, to be more in the present, to appreciate the people in our lives, and to soak in those moments that matter the most – and music has been soundtracking that entire experience.
At the close of 2020, I wrote that "songs and artists new and old have been there for us in our time of need, waiting to lift our spirits, reconcile our emotions, dance away the day, or simply sit, reflect, and meditate on this unpredictable thing called life." The same holds true for 2021, perhaps with an ever-more eclectic pot of music to choose from.
Atwood Magazine has always had at its core the mission to celebrate music of all genres, and this year we strove to be a space of inclusivity and representation by consciously highlighting art and artists from around the world. The year in music was made all the more exciting because of the broad range of music we featured and focused on – from those familiar names in the Top 40, to creatives in the most underground, indie, and alternative of circles.
For so many of these artists, music is more than a mere means of self-expression; it is a vessel full of awesome potential. In recent years, it has felt increasingly important to acknowledge and elevate those who use their art as a voice for the disenfranchised; the oppressed; the underrepresented; and the underprivileged. This year, we continue to celebrate those who speak for more than just themselves, while at the same time indulging in the familiar, timeless themes of love, loss, hope, courage, change, and the never-ending pursuit of happiness.
As 2021 comes to a close, our staff took a step back to honor the songs, albums, and artist discoveries that had the greatest impact on our lives. Without further ado, Atwood Magazine is proud to present our curated list of 2021's Albums of the Year, in alphabetical order. These are our favorites – the albums that influenced us the most. Please join us in celebrating 2021's contributions to the music world!
Mitch Mosk, Editor-in-Chief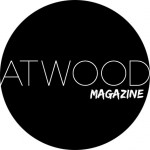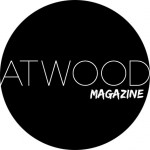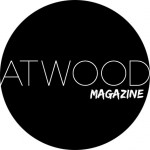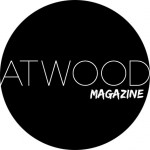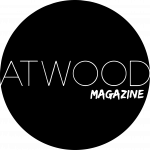 The 2021 Albums of the Year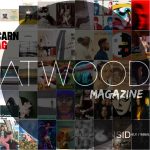 The South African singer-songwriter's latest record strikes a fine balance between emotional candidness and self-preservation as she reclaims her body, her heartbreak, and her self. Glow opens with Lou crooning, "You didn't teach me, I taught myself through you" on the captivating "Only When I" — a healing affirmation sung with a wistful tenderness and self-assured strength that she carries with her throughout the album. She leaves space for herself, allowing herself to feel even the most embarrassing of feelings and honoring them nonetheless (even if she does sprinkle in the occasional self-deprecation). On brighter and more playful tracks like "Dirty Mouth" and the title track, Lou sheds her world-weariness and lets the magic of living and the euphoria in the minutiae overtake her. Her soft, mesmerizing strumming and lilting voice speak volumes about her second coming-of-age that words alone cannot accomplish; it's impossible not to be drawn in. This record is a moving documentation of the artist rediscovering herself with renewed clarity and enlightened maturity, falling in love with her own existence first above all else even as she reminisces over lovers past. If that isn't true romance, then I don't know what is. – Sophie Prettyman-Beauchamp
Two years after releasing their ARIA award-winning debut album, Amy Taylor and her ragtag Melbourne crew proved they're not a bunch of one-trick ponies with their sophomore offering. Comfort To Me is a raucous, witty romp in which Taylor's showmanship and songwriting skills shine through the speakers with more command than ever. Memorable and hilarious chants like "Security" keep the energy high, but there is a markedly new sense of emotional nuance that brings further depth to every concise quip. Taylor channels her rage and vulnerability as she tackles the personal within the political on "Knifey," her most somber song to date—nonetheless, it's a bristling guarantee that she will bite back. The Sniffers continue leveling up, their chops more impressive with every perfectly crafted punk gem, gripping us by our collars as we anticipate the heights they'll soar to next. – Sophie Prettyman-Beauchamp
20 year-old British singer-songwriter and poet Arlo Parks debuted with her album Collapsed In Sunbeams this year. Her first single, 'Cola', blew up and put Parks on the map receiving praise from everyone like Michelle Obama to Phoebe Bridgers. The album's 12 tracks are all floaty grooves with simplistic, grounding bass lines and flighty keyboard melodies. With a passion for literature, Parks has been writing for years and it shows in her lyrical style. She's been quoted saying her goal is to create "a complete world that people can immerse themselves in" and her debut is a beautiful example of what the young artist is capable of achieving through her music. Collapsed In Sunbeams is an easy listen for a dense year and a bit of brightness for the darker days. – Coco Rich
Pittsburgh based alt pop artist Bishop Ivy truly showed us the deepest depths of his mind and creativity this year with his new EP, parasocial. The release alone is impressive enough, but when you begin to dig a little deeper and uncover the whole process behind the album it's simply awe-inspiring. Incorporating his love and knowledge of computer science and electrical engineering, every song features sounds taken from his everyday life. From the checkout line at Target, to a smashing skateboard and his dad's motorcycle, this isn't any ordinary musician. Constantly striving to think outside the box, Bishop Ivy also created his own glove which controls his music software, which he uses during live shows. His captivating music videos are also an example of his colorful imagination, with "tunnel vision" making you think it was filmed in front of a green screen. Spoiler alert: it's not! "tunnel vision" speaks of the fear of letting go, with the artist sharing some vulnerable thoughts through his ethereal vocals and spine-tingling arrangements. For a young college student, we can only imagine what the future holds, as we excitedly sit on the edge of our seats waiting for his 2022 releases! – Joe Beer
Black Country, New Road is a relatively new group, formed in just 2018, but their 2021 release For the first time, has already cemented them as one of the most singular bands of the decade. A broad and textured palette of influences suffuses their music, from the conspicuous klezmer saxophone lines to the brooding, spoken vocals that resemble their contemporaries IDLES, to the harsh guitars that writhe across tracks like "Science Fair."
For the first time is a gust of mistral air for the rock world – what a stretched out v-neck that term is – that takes these influences and forms them into something rare. It's an experimental album that doesn't stray so far into the abstract that it becomes non-musical, softening the blows of its purely discordant passages with pastoral songs, like the aggressive, punky "Sunglasses" followed by the jarringly gentle and intimate "Track X." The lyricism stuns, but doesn't take itself so seriously that Isaac Wood is above screaming "Leave Kanye out of this!" For the first time is strung out, but optimistic, it's math rock that doesn't condescend. Black Country, New Road have managed to fit a camel through the eye of a needle with For the first time, and though it will not be for everyone, it will put the band and their bevy of influences on the map for capturing the moment's mood so profoundly and in such a refreshing form. – Danny Vagnoni
Bo Burnham's Inside (The Songs) is one of those rare birds. Like Hamilton, or perhaps a Ramin Djawadi theme song, Inside (The Songs) made such a profound impact that it transcended the fissures normally seen between the clusters of pop culture.
Dropping in June to critical acclaim, Burnham's album stayed strongly in the zeitgeist throughout the rest of the year. In early July, "All Eyes On Me" shot into the Billboard Top 200 – a first for a comedy song. About a month later, "Bezos I" and "Bezos II" were streamed nearly two million times on the day their eponymous billionaire traveled through space. In October, Phoebe Bridgers was covering "That Funny Feeling" on the regular, and by December countless found themselves unwrapping their personalized Spotify year-end playlist to discover Bo Burnham was their top artist of the year. And through it all, remixes and edits of all of Inside's tracks (but particularly "Welcome to the Internet") inundated TikTok.
A statement on the pandemic, the present, and the promise of what's to come, Inside (The Songs) is a lyrically brilliant tour de force that continues to cement itself as a (if not the) quintessential album of our new normal. – Jason Brillon
Berlin-born producer and artist Boys Noize released his latest project, +/-, or Polarity, in September. The album is stacked with antithetical sounds and themes presented with an insurmountable level of precision and complexity. Expertly crafted features highlight the tracklist in a way we haven't quite seen from Boys Noize before. From the sultry stylings of ABRA on "Affection," to the aggressive vocals Rico Nasty brings to "Girl Crush," each vocal is clearly influential to the finished song. The vocals add dimension and depth to Boys Noize's ambitious experiment in dichotomy, a concept he's been exploring since his early days as a producer. Opposing forces and polar opposites can combine into something transcendent and mystifying, which is exactly what we hear on his latest LP.
While Boys Noize has always impressed with his precision and heavily layered instrumental work, +/- gathers elements from his prior releases and ties them together with something completely fresh and new. The softer details on "Ride Or Die" and "Act 9," for example, evoke a warmth and emotion that feels different, yet familiar. They're deliberate, not rushed; poignant, even. The finished product is a surprisingly cohesive and definitively intentional album that reaches a new level of sonic diversity and connection. Polarity triumphantly proves that Boys Noize is, in fact, not (just) techno. – Alex Killian
Bre Kennedy's album Note to Self is a charming body of work, breaking down walls and speaking the honest truth from intentional reflection. During the 13-song project, Kennedy evaluates hardships, ultimately celebrating those moments as reminders of where she came from. Highlighting the importance of savoring life, checking in with yourself, and learning from your past, Kennedy has a skill for writing lyrics that vividly narrate her life over the last few years. What's so memorizing and cherishing about the Nashville-based artist is her commitment to delivering work that has every piece of her soul in it. This personalization can seamlessly be translated to each listener's own perspective. Note to Self is a product of masterful storytelling, sharing wisdom, and finding comfort in what's next. – Kelsey Fitzgerald
A vulnerable, visceral, and altogether enthralling experience, Charli Adams' debut album is as radiant as it is raw. A stunning forty-minute confessional, Bullseye hits all the marks as an emotionally potent, lyrically powerful, and musically catchy record of self-reflection and discovery, capturing the Nashville-based artist's coming-of-age through songs of reckoning, yearning, celebration, and growth. From the aching opener "Emo Lullaby :'(" and the unapologetic alternative anthem "Cheer Captain," to to more dynamic overhauls like "Didn't Make It," "Get High w/ My Friends," and "Remember Cloverland," Bullseye makes its feel good to bask in our own sweet surrender.
Collaborations with Ruston Kelly ("Headspace") Nightly ("Maybe Could Have Loved"), and Novo Amor ("Seventeen Again") add further flavor to this enchanting soundtrack to self-actualization, but ultimately it's Charli Adams' own profound depths that propel Bullseye to great heights, allowing it to hit home with all who listen. – Mitch Mosk, Editor-in-Chief
Chet Faker was long gone – until he couldn't be. Nick Murphy was perfectly content to just be Nick Murphy, but the music guided him elsewhere – straight into Hotel Surrender. Hotel Surrender, released on July 21st, brought about the rebirth of an artist who had never truly disappeared, reintroducing Nick Murphy as Chet Faker with a cognizant understanding that when we follow our intuition, great things can happen.
Hotel Surrender deftly navigates raw emotion and natural feeling, expounding on self-actualization and the necessity for being honest with oneself. Songs like the sensitively sentient "So Long, So Lonely," or the empowering single "Get High," all exemplify Chet Faker's knack for curating narratives that are simultaneously self-aware and personal and pervasive all at once. The album freely allows for total authenticity and transparency, exuding confidence with its emotive genuineness. Hotel Surrender is an album teeming with copacetic catharsis, allowing for Chet Faker – and thus, Nick Murphy himself – to exist freely and fully in creative expression. – Maggie McHale
To quote myself, "The wonder that is present on Voyager is otherworldly, and for Rattigan to achieve it without stinting on any of his known and expected sounds is an achievement worth lauding." I've already said much about this album but that doesn't mean I cannot say more. Since it's release, Voyager has been a weekly listen for me, the album's entirety bewitching me like no other. My love for this record has only grown, and each new listen never seems to dilute the experience. Current Joys has made 2021 a year of triumph. We can only wonder where they can go from here, but it certainly has me excited. – Adrian Vargas
I first listened to Planet Her while I was on a run in Luxembourg this past summer and immediately thought: "Damn, Doja! This is some really great stuff!" Over the ensuing six months— as "Kiss Me More" has continued to pop up incessantly on the radio, as the kids in the school I've been observing this fall play "Woman" on their phones in the halls, as the Recording Academy has lauded the album with eight Grammy nominations— it's clear that my initial reaction to Planet Her has proven to be universally prevalent. Doja Cat deserves every bit of this praise, having generated a wildly entertaining album that showcases her dual artistic personalities as a singer and MC; her penchant for production that fuses R&B, pop and hip-hop together seamlessly; and her lively collaborations with guest artists (SZA, The Weeknd, Ariana Grande and Young Thug all impress tremendously). Amala Dlamini is the wo-man, wo-man, wo-man that pop music audiences will want to have around in the years to come. – Josh Weiner
Ever since I discovered Dry Cleaning, I've felt the need to talk about them and get anyone to listen to them. I was lucky enough to discover this band through a festival last summer, without ever having listened to any of their songs. And not because I wasn't interested in doing it, quite the contrary. I had read so many positive reviews about Dry Cleaning that my curiosity was sky-high. Honestly, choosing to listen to their latest record New Long Leg live for the first time turned out to be one of the best decisions I could have ever made. It was a collective therapy session, Florence Shaw's words flowing in a stream of consciousness that slithered through the minds of the people attending the concert, freeing them from their heaviest thoughts.
New Long Leg is not only the post-punk album of the year; it's a personal diary, an intriguing fusion of rock and daily thoughts that confuses and fascinates at the same time. An experience, more than just an album. – Dimitra Gurduiala
The slow tease of Emanuel's debut album finally came to a climax this summer with the long-awaited release of ALT THERAPY, a smoldering R&B LP that moves and grooves over dramatic songs of connection, longing, desire, and devotion. The Toronto-based newcomer established himself as an artist-to-watch off the bat with his ALT THERAPY Session 1 and Session 2 EPs, which showcased his vocal range, emotional spectrum, and sonic breadth; songs such as "Black Woman" and "Magazines" remain some of his album's top highlights – but nothing could prepare us for the onslaught that is ALT THERAPY. From the immersive, expressive opener "Need You" to the acoustic closer "I Been," Emanuel manages to take us all on a journey through his heart and his world. Whether we're indulging in the scintillating magic of single "Worldwide," dwelling in the heart-on-sleeve implosion of "Thought It'd Be Easy," or embracing the electric passion in "Addiction," ALT THERAPY proves true to its name as a beautifully cathartic release. – Mitch Mosk, Editor-in-Chief
This album — hand picked from over 50 hours of live from the floor recordings — feels like a history lesson of Black music. Genesis Owusu's four-piece band has a musician from every genre, meaning Smiling With No Teeth lurches from funk to indie-rock to hip-hop to RnB and back again, with only Owusu's charismatic energy binding it together. That, and it's powerful message: The album revolves around the two black dogs that haunt Owusu, depression and racism.
The album's first half is upbeat, danceable music that deals with the struggles of depression, before taking a turn into the pains of growing up Black in a predominantly white suburb of Canberra, Australia. It's an amazingly ambitious debut, showcasing a stunning versatility and a vision that when combined creates an album like you've never heard before. – Oliver Crook, Editor
Graceful Rage is a journey. Running through complicated emotions, building and releasing in the best form of catharsis. The Bartees Strange-produced third album from Harmony Woods boasts some of Sofia Verbilla's best songwriting, whether it's the intensively personal recounting on "Good Luck Rd." or the scathing storytelling of "Rittenhouse," Harmony Woods are a band that are bound to keep on getting better. – James Crowley
Radiantly raw, achingly intimate, and brooding in the best of ways, Harrison Whitford's sophomore album is an enchanting, stirring world unto itself: An escape and indulgence all in one, filled with sonic wonder and poetic introspection. The guitarist for Phoebe Bridgers and Matt Berninger proves himself a standalone talent on Afraid of Nothing, an emotionally vulnerable, musically lush indie folk record of self-reflection and connection, reckoning with the surrounding world and reckoning within oneself.
A soothing, tranquil alternative album filled with emotional turbulence and existential searching, Afraid of Nothing is, in a word, breathtaking. It's an enviable and praiseworthy reintroduction to Harrison Whitford, who re-emerged this fall with his own beautiful, multifaceted artistry in full bloom. Afraid of Nothing feels familiar and cozy: Whitford's words bring us deep into his mind's eye, while his sparse but vivid instrumental work feels equally up-close and within reach. As muted and subdued as it is rich and colorful, this album offers comfort and catharsis: Inspiration from a soul exposed.
From the irresistibly groovy, immersive, and poetic "Salvation Army" ("Love's a string that I tie my kite to, and set the kite on fire / And at night by the salvation army, I tried to show you where the north star was / You couldn't see a single constellation / Just the cops meeting their quotas") to the confessional reckoning "Linoleum," the heart-on-sleeve ballad "Meclizine" and beyond, Afraid of Nothing compels us to look inwards as Whitford does the same. The soft, stirring "Ears That Could" offers a dizzying guitar solo full of searing heat; the questioning title track immerses us in hypnotic splender; Whitford even gives his own special downtempo folk-meets-twang spin to the Crosby, Stills, Nash & Young plea, "Helpless." However, he saves one of the best for last in the playful, doting "Secret Garden," a beautifully sweet love song that is as catchy as it is full of raw, vulnerable emotion. This song has been on repeat for me ever since I first heard it, and it continues to inspire with the same magic of that initial encounter. Afraid of Nothing may be a late addition to 2021's catalog – having come out in mid-November – but it is certainly one of the year's best. – Mitch Mosk, Editor-in-Chief
Two years after Texas-based duo Hovvdy's 2019 stand-out album, Heavy Lifter, comes True Love — a tender-hearted, crisp record full of, well, love. As both members, Charlie Martin and Will Taylor, both recently married their partners, True Love finds them moving to a new rhythm. With less late night experimentation and more morning-time intention, this record is drenched with love in all its forms — romance, friendship, family, and meaningful connection. Short and sweet track six, "Hope," seems to get to the crux of it all: "I am on your side after all." – Lowndes Commander
The joy of finding a band on the brink of greatness is a joy unlike any other. It feeds the fans just as much as it does the artist, giving spectators the excitement of being there first and offering the band the support of loving listeners and that sought-after feeling of idolatry. With the release of their first studio record, It Won't Always Be Like This, Irish band, Inhaler, has premiered themselves as a force to be reckoned with. In the span of eleven tracks, Inhaler's first album demonstrates the band's power and versatility, not pigeonholing themselves to any distinct sound, but informing new listeners of their capabilities. Yet, there is a thru-line to this album, in the fresh-faced honesty of an artist's first release.
Their lyrics are candid yet well balanced in their rhetoric and wit, exhibiting enough vulnerability to appear genuine, but their sincerity is refined with their artistry. In the music, there's a great range of sound, with the vibe of each song supporting the message at hand. "My Honest Face," for example, maintains a restrained guitar patten under a shrill synthesizer, which feels like someone trying to calm their nerves. Then, at the end, the song erupts into the panic that was attempting to be subsided, as the lyrics scream of truth and hidden desires. "It Won't Always Be Like This" has a sense of optimism at its core, lyrically and instrumentally. "Totally" feels like a lament. This album is an observation on being young, and the band shows astounding self awareness which parallels the sophistication of their sound. Dare I say, when it comes to Inhaler, I kind of hope it will always be like this. – Lilly Eason
Dangling persimmons, bursting shades of yellow and orange bright, bold, and pastel, Japanese Breakfast's Jubilee is a glorious celebration of joy, the passage of time, love, longing, perseverance, and pure emotion – not separate from or despite darkness. Like all good journeys, Jubilee's vivid energy and emotion ebbs and flows, but only moves forward. No movement is quite comparable to another.
Jubilee opens basking underneath streaks of sunlight, a marching band parade of triumphant brass leads and steady explosive snares, "Paprika" celebrates expression. The energy moves into the poppy, 80s spy movie montage of "Be Sweet" before slowing down to settle into one of my personal favourites – "Kokomo, IN." A beautiful orchestral sway, an ode to a soft love's even softer goodbye; kind, rich, and sweet as the album's defining persimmons. "Slide Tackle" (my other favourite) is an irresistible lo-fi disco anthem, bringing saxophone solos, horn solos, calculated electric guitar licks, and drum machines together to celebrate the adamant fight and strive for joy the album seeks out (and winning.)
Where "Posing in Bondage" becomes the lush, all encompassing desire, need, that she sings of, "Sit" pleads on that same hypnotic desire, but through darker shades, lonelier, compelling as ever, as the album's bottom half explores the more sorrowful, necessary stretches on road to joy. The energy skyrockets one last time for "Savage Good Boy" – a sign of the times – a cartoonish anthem satirizing the villainy of the elite, to then find Jubilee in it's journey's darkest moments on "In Hell" and string-led ballad "Tactics," where Japanese Breakfast delves into loss to come to acceptance, as it's shadow. Jubilee comes to its 10th and final chapter, almost 7 minute "Posing for Cars." "Posing for Cars" is the album's climax and catharsis, beginning as a soft acoustic ode, less than 3 minutes of vocals that sing of that same declaration of love and profound attachment, before subsiding to let her guitar say all that is left to say, a catharsis that releases without hurry, perfectly, beautifully, every note holding you closer as it sways to it's compassionate conclusion.
Jubilee is a body of art dedicated to seeking out joy and all it's path entails, in its every shades and necessity, glory and gloom – a warm glowing light, of hope as pain's counterpart, a peace offering for the mend. – Dahlia Alrayes
From the rapturous opening notes of the astounding, positively crushing "Hardline," it's clear that Little Oblivions by Julien Baker is the Memphis-born singer-songwriter's most radically different album to date. Except, well, the building blocks are the same. Backed by the breathtaking live power of a full band for the first time, Julien still tugs at your heartstrings with ruminations and observations on life, addiction and sobriety that defy convention.
She's clearly established herself as perhaps the preeminent indie rock lyricist and singer out there, something that's only bolstered by her ability to take even her most quiet personal reflections and blow them up on a massive scale. One might also say that she's simply the best at, well, everything when compared to her contemporaries in the indie rock supergroup boygenius (you know who they are), but that's one man's opinion. If Little Oblivions is any indication of what's next, Julien will only keep soaring into the stratosphere, one tiny piece of heartbreak at a time. – Beau Hayhoe
Lana Del Rey fully embraces her 'Sad Girl Autumn' on "Beautiful" from her second 2021 album, Blue Bannisters. Del Rey has been criticised since Born to Die debuted in 2012, of being too much of a sad girl, a bad girl, even though that persona feels the most genuine to her. Blue Bannisters is a beautiful collage of her musical legacy. "Arcadia", a homage to Los Angeles, is reminiscent of Born to Die, whilst Del Rey dusts of the old and brings tracks that, until now, remained on the Ultraviolence cutting room floor ("Living Legend" and "Cherry Blossom"). There is even a nod to Honeymoon with the cinematic interlude "The Trio".
Let me run with the wolves
let me do what I do
Let me show you how sadness
can turn into happiness
I can turn blue into something
Unlike Chemtrails Over the Country Club, which often felt too quiet and too similar in sound, there is not a wasted song on the record. There's the second-hand longing on "Thunder," "And you try to see the bright side when each new day begins, But you're not satisfied at the rainbows end." There are even wry moments on the record. "If You Lie Down With Me" likens falling in love to being an over excited child, and the closing song, "Sweet Carolina," a lullaby for her sister's baby, with Del Rey mocking an overly pretentious friend's boyfriend for calling his child after his iPhone 11.
The last two years have sucked. They really have. We are all two years older, and the pandemic is still in Technicolor. There are futures that will now never happen and presents that ached unnecessarily. In Blue Bannisters, Del Rey reminds us of the possibilities of the past but also of the hopefulness, I pray, of the future. It isn't a mistake that the last song is a song for her nephew and closes with the words, "So don't write me a letter, I'll always be right here, Closer to you than your next breath, my dear". Blue Bannisters is the best of Del Rey's past, present and future. – Emily Algar
In 2021, Lord Huron built a time machine. Their fourth album Long Lost, released May 24, 2021 via Republic Records, travels through the tumbleweeds of the Wild Wild West, the sets of 60s variety shows, and the campfires of Yellowstone. Long Lost is a carefully packaged collection of classics masquerading as a recent release. Lead singer Ben Schneider's voice glistens in the highs and comforts in the lows of every track, soulful and timeless. With snippets of a variety show cleverly peppered into the record, the album takes on a life bigger than most others. The characters featured come and go, but the unbreakable thread running through the album is the ability of each song to stand alone as a story. All together, the dimensions are colored in and the shadows are deepened in the magic of Long Lost. – Nasim Elyasi
You Signed Up For This, Maisie Peters' debut album is my selection for album of the year because it captures a moment in time in a way that is timeless. A rarity that is not easily achieved in any album let alone a debut. It is the type of album that will be revisited year-after-year unearthing those same feelings you felt when listening to it for the first time.
You Signed Up For This captures the confusion, chaos, heartbreak, self-awareness, and reflection that is inevitable in your early 20s. It is the perfect introduction, for those who do not already know and love her, to the mega-talented Maisie Peters who has the ability to write songs that pierce through your heart and bring you levity all at the same time. – Kelly McCafferty
I barely understood a word on this record. I can speak a lick of French, but Tamasheq? I've no idea. But I don't think Mdou Moctar really cares that I don't understand the actual language. Partly because the lyrics are already translated online and mostly because his guitar needs no translation. It's pure unadulterated blues, brought to audiences from a part of the world that suffers an undue amount of them. Saharan Blues is political music. One played by the Tamasheq of Mali, Algeria, Burkina Faso and Mahamadou Souleymane's native Niger. One that has come to represent the nomadic Tuareg people without a country, but spread through many.
Afrique Victime plays on this same path forged by Tinariwen, Tamikrest, Bombino and more. It's been refined to an even greater degree than his past works. It features rhythmic guitars like zithers and solos like dervishes. From "Chistmiten" to "Bismilahi Atagah," everything that isn't a cool evening breeze is a frenzied, sand-ridden tishoumaren wind. Which is what turns the slower cuts of "Tala Tannam" and "Layla" into assouf talismans. Moments of calm between the fractious domestic politics and brutalities of a foreign origin. Both are dedicated to Souleymane's wife, at home with child while he is on the road, touring the world and opening a window to his. – Ben Niesen
Milquetoast and Co.'s band's refreshing blend of Americana, rock, and blues is so intoxicating. The swinging, jazzy arrangements heard throughout the offering, bring listeners to another time and place. The vintage sounds make the album feel nostalgic and comforting. Some tracks such as "Cigarette Burns" exude haunting, bone-chilling Western vibes. My favorite track though might have to be "Mindful Maze." I love how fun and upbeat it is – and the lyrics are compelling as well: As it counts one, two, three, four, you can't help but be seduced by its infectiousness. – Chloe Robinson
Nick Cave and Warren Ellis released one of the most magnificent albums this year. Carnage is not necessarily out of the ordinary for the longtime collaborators, as the fruits of their various creative endeavors typically garner substantial critical acclaim. Still, it may be the most courageous dive into the human condition they've made up to this point. The album is classic Nick Cave, with his gutter punk poetry, his battles with the holy and the mundane, the almost uncomfortably personal and the grotesque. The music defies genre. Most tracks employ tip-toeing piano and rich orchestral swells, embodying the in-between, somewhere rare and unadulterated, in the ethereal world that Cave has been cultivating since his early punk days. The standout track just happens to be the album's closer, "Balcony Man". Cave's penchant for capturing the irredeemable is at its peak here. The song, like the rest of the album, attempts to find beauty where it almost certainly cannot and should not exist. Yet, as he's proved time and again, sometimes we're just not looking hard enough. – Jordan Catagnus
"I must be losing my mind" is a statement that runs through my late-millennial head regularly—probably more than any other. So it makes sense to me that it could form the chorus of the gauzy, ensnaring "Opiate" off the equally gossamer and quietly suffering record In Praise of Shadows. Taking its name from Jun'ichirō Tanizaki's essay on the difference in Eastern and Western aesthetics, Puma Blue's debut album takes a long view on appreciating the adumbral qualities in rhythm and beat. It's one long bedroom caress from cheek to toe, delivered in Jacob Allen's falsetto sough.
Even the singular uptempo track "Oil Slick" can't help but play crepuscular. Its hip-hop informed beat and jazz-inflecting saxophone all create an atmosphere that I refuse to call cinematic but cannot help but hear in 35 millimeter. All things considered, this record simultaneously cozies up to the hypnagogic, lo-fi study beats aesthetic that has run supreme through college dorms since 2015 and the various jazz, hip-hop and R&B strings that gives even the lowest volume music a hook. In Praise of Shadows is a masterpiece that will turn your living room into a nightclub lounge and score your dreams in film noir. – Ben Niesen
Bob's Son, or more formally known as, Bob's Son: R.A.P. Ferreira in the Garden Level Cafe of the Scallops Hotel is the first of two albums that he released in 2021; the other being the Light Emitting Diamond Cutter Scriptures, which was released just at the end of November. While the latter of the two is as solid a project as any of R.A.P's/Milo's(former name) work, Bob's Son has really grown on me since it first came out. The production is experimental and varied ranging from dark and jazz-inflected to dynamic and catchy. Lyrically, Ferreira is on his game dropping references to Greek philosophers, beat poets(the "Bob" itself being a reference to poet/jazz performance artist, Bob Kaufman), introspective takes and samples, and precise flows, "Tied in the front like a karate belt/ And high kick the moon out it's socket/ All my good times was pursued outta pocket/ Might step inside and out the pocket." Bob's Son might take some getting used to, but there is always something to glean from multiple listens. – Nick Matthopoulos
Josiah Wise, known professionally as Serpentwithfeet, is hardly the first gay artist to grow up in the church. However, he may be the first to use the gospel music of his youth to celebrate his sexuality—or at least the best. Deacon mixes RnB and gospel effortlessly, while Wise's smooth vocals and vulnerable lyrics combine to create a dream record that never gets tiring. "Malik" sounds like a hymn til you realize he's signing "Blessed is the man who gambles/Blessed is the man with those loving love handles/Peace to your daddy that made you so fine (fine)/Peace to the jeans that's huggin' your behind ('hind)." Serpentwithfeet has always experimented with RnB, but he's found a sound that works great for him and is easily one of the best albums this year. – Oliver Crook, Editor
When, in early 2021, Anderson .Paak and Bruno Mars posted to Instagram that they had "locked in and made an album," the collective reaction was a delighted sense of "Huh?!" Fans of Mars had been waiting impatiently for a followup to 2016's 24K Magic, and .Paak's followers were pleasantly surprised to see him making music with a pop star at Mars' level of fame. The first single, which they dropped shortly after, was "Leave the Door Open" — an over-the-top, saccharine, 70s-style love-making ballad. .Paak, known to many as an ebullient polymath within hip-hop and R&B, combined with Mars' buttery and extensively ranged voice, makes for an explosion of stage presence (palpable even through a recording) and swagger found mostly in decades past. Between the album's announcement and its actual release, the duo (aptly named Silk Sonic by legendary Parliament-Funkadelic bassist Bootsy Collins) milked all they could from the lead single, taking it to the Grammys, the BET Awards, and more. – Mariel Fechik, Editor
How does one put such an expansive, experimental, intimate, and beautifully vulnerable album into words? Sir Sly's third album The Rise & Fall of Loverboy is an intense epic: A truly masterful experience charting, as its title suggests, a series of emotional highs and lows loosely centered around vocalist Landon Jacobs' experience with depression. It's not a concept album, but Sir Sly nevertheless manage to create a singular experience that begs to be listened to from start to finish.
With this record, the band truly allowed themselves to break from the traditional "pop music" script; their music is still as memorable and instantly affecting as always, and everything feels thought-out down to the second, yet by bringing more of the electricity and improvisation of their live performance to their recorded music, Sir Sly soar higher than they ever had before. From the hypnotic opener "Honey" and the dynamic title track "Loverboy" to the feverish, charged "Welcomes the Pressure," the haunting "Numb" and "thx.," the aching "Little Deaths" and the effervescent, visceral release "d00msday," The Rise & Fall of Loverboy proves an emotional roller-coaster we'll keep riding for many years to come. With this album, Sir Sly have embarked on a new chapter in their sound and style that promises even more honesty, authenticity, depth, and nuance than ever before. – Mitch Mosk, Editor-in-Chief
An emotional rollercoaster and a breathtaking delight, Soda Blonde's debut album represents so much more than a fresh start or a new beginning; it's an inner reckoning with the self – with time's change; with the past, present, and future. After spending the past two years establishing their predominance as an artist-to-watch, in mid-2021 the Irish alt-pop band delivered an LP that seamlessly marries meaning and substance with irresistibly catchy melodies and warm, cinematic sound. Intimate and existential, Small Talk is a record of visceral, vulnerable self-expression manifested through beautiful pop music. It's a heartfelt and soul-stirring journey into the depths of the self: Coming-of-age tropes of young adulthood and life in one's 20s come to bear through powerful moments of self-discovery, as Soda Blonde confront who we are, who we once were, and who we want(ed) to be.
No one captures a world of raw emotion quite as beautifully, nor as viscerally, as Soda Blonde. From the album's stirring opening tracks "Tiny Darkness" and "The Dark Trapeze" to intimate outpourings like "Terrible Hands" and "Holy Roses," to the smoldering raw emotion of title track "Small Talk" and beyond, Soda Blonde's debut cuts to the core and leaves listeners shaken, hungry for more. The band close with the glamor and seduction of their 2020 single "Love Me World," followed by an intense finale with the impassioned upheaval "Choices." Through honest lyricism and immersive, expressive music, they create a world with every song. This is the peak of meaningful, cathartic pop music. – Mitch Mosk, Editor-in-Chief
One of the most innovative and poignant releases this year comes from emerging Irish artist Strange Boy, who released his debut album Holy / Unholy in the summer of 2021. The Limerick rapper fuses traditional instrumentation with modern storytelling in this unique combination of spoken-word and authentic Irish sound. Holy / Unholy features sombre, poetic verses layered over whimsical reels and bodhrán rhythms that mimic the beating heart. The effortless lyrical narrative in his songwriting is reminiscent of the ballad singers of old Ireland, darkened by the isolating reality of the environment and age in which he writes now. Strange Boy is undoubtedly a voice for his generation, capturing the raw horrors of anxiety, alcoholism and loneliness in this 35 minute recorded document on the human condition, exposing listeners to his most inner thoughts and fears in this intrinsically portentous debut. Strange Boy is joined by Grammy award-winning vocalist Moya Brennan in the album's opening track, "Beginnings". Brennan's distinctly haunting vocals are the perfect opening for the album, setting the tone for this enigmatic bridge between old and new Ireland. – Christine Costello
Intimate, cinematic, and stirring, The Killers' seventh studio album is more a full-bodied experience than it is your standard collection of rock songs. Set in Brandon Flowers' hometown of Nephi, Utah, Pressure Machine is a character-study-driven album fueled by stories of small town American life and the poignant pursuit of the American dream. It's heartland music depicting the heartland of the country, and while yes, it's far from your typical Killers record, it is nevertheless a special collection of powerful music: A set of catchy, substance-filled songs that reflect on sobering topics in deeply vulnerable spaces. It purposefully strikes a far different tone from the band's past catalog, giving what it was meant to give and attempting to be nothing more or less.
Keep the debt cloud off the kids
Only sunshine on their lids
Jimmy Cricket and Power Wheels
And memories of Happy Meals
Sometimes I look at the stars
I think about how small we are
Sweating it out in the pressure machine
Good 'til the last drop
Why don't you say little things?
Butterflies don't just dance on a string
It feels like you clipped all their wings
And every year goes by faster than the one before
There is great beauty waiting to be found in this album – albeit beauty tinged with grief. Tales of loss and tragedy, depression and disenchantment, nostalgia and longing comprise The Killers' most tender, filmic, and cohesive record to date – one that reckons with everything from the ravages of the opioid epidemic on close communities ("In Another Life") to the personal impacts of extramarital affairs ("Desperate Things"), to life's daily pressures of survival and success. The Killers have long written about breaking out of that unnamed small American town, and tracks like the radiant anthem "In the Car Outside," the bittersweet "Runaway Horses" (a serene acoustic ballad featuring indie folk superstar Phoebe Bridgers), and the beautiful title track "Pressure Machine" bring to life those feelings of yearning and thirsting for something more – or perhaps, not? – with intensified vulnerability and visceral, moving imagery. Bookended by the impassioned upheaval "West Hills" and the heartfelt, breathtaking grand finale "The Getting By," Pressure Machine is its own enclave – an intimately relatable world unto itself.
Stunningly poetic, enchanting, exhilarating, and wholly unexpected, Pressure Machine is a welcome addition to The Killers' extensive, storied repertoire. Its songs are impassioned, down to earth, and catchy; its stories are colorful, emotional, and memorable. Pressure Machine leaves us to wonder where we're going; whatever you take away from this album, I hope it offers a moment of silent contemplation and reverie. – Mitch Mosk, Editor-in-Chief
An ambitious record full of soaring sounds, sweeping melodies, and deep personal reckonings, The Staves' long-awaited third album is a breathtaking and beautiful masterpiece. As resounding a return as it is a definitive statement in its own right, Good Woman redefines the trio's art while staying true to their core identity. The band's third full length album – their first LP in six years – reintroduced the Staveley-Taylor sisters at the top of the year as a stunning musical force to be reckoned with: A group dedicated to improving and expanding upon their craft, overcoming personal and professional obstacles, and injecting substance, depth, and meaning into their songs, however delicate or strong they may be.
Good Woman is a truly intimate, enchanting, no-skips experience. Opening tracks "Good Woman," "Best Friend," and "Careful, Kid" make for an emphatic and visceral introduction. The Staves set the bar high as they tap into explosive, overdriven guitars and big drums alongside their signature soaring harmonies and gorgeous melodies. A wash of stunning harmony falls gently on the ears as the band weave together a dazzling, intimate outpouring of mores and personal values, taking ownership of their womanhood while paying tribute to such qualities as sisterhood and motherhood. Further in, songs like "Devotion" and "Sparks" deliver soulful, intimate surrenders stacked with smoldering harmonies and soaring melodies. The latter is a particularly celestial, heartbreakingly poignant and loving tribute to the sisters' late mother, who passed during the making of their album. Yet wherever you ultimately press play, Good Woman promises to dazzle while igniting a fire within.
A new kind of coming-of-age, The Staves' third album is a truly breathtaking triumph of sound and substance: One that reminds us why we've long loved The Staves, and why we will continue to follow their career in the many years to come. Capturing a time of tumult and turbulence, loss and grief, growth and perseverance in song, Good Woman transcends the moment. It is bigger than me or you, now or then. It speaks to love; loss; birth; death; home; togetherness; womanhood; sisterhood; connection; and more. If this meets the band's potential today, then their future is truly limitless. – Mitch Mosk, Editor-in-Chief
Tyler's 7th full length album CALL ME IF YOU GET LOST was a much-anticipated hip hop release this year, and it easily lived up to the hype. Tyler took a wrecking ball to the concept and world-building of IGOR and came out with his most open and honest record to date. As with most of his other work, there is a rough storyline involved, this time it's about being The Other Guy, as Tyler opens up about falling in love with someone in a relationship with a friend. His musical style is varied on CALL ME IF YOU GET LOST, mixing his inimitable rapping style with other genres to come out with a special album that's precious, delicate and also steaming hot with lust and frustration.
"CORSO," "LUMBERJACK." and "MASSA" are very familiar, they are the closest you'll get to straight hip-hop from Tyler, The Creator in 2021. But there's more on this album, the lengthy denouement "WILSHIRE" is the most honest Tyler has ever been on record, while "WUSYANAME" is a straight RnB banger. In truth, you could pull out every song on CALL ME IF YOU GET LOST for being a stand-out track, it's a record which brims with musical brilliance. Tyler's lyrical openness allows for the compositional strength of the music to shine. It's an accomplished, brave and fascinating album, the latest chapter in Tyler's quest to make friends with the whole world. – Adam Davidson
The music of Wild Pink is so much more than meets the eye, and it always has been.The band has drawn flattering comparisons to the likes of Death Cab for Cutie and The War on Drugs over the years (other guitar-driven bands known for introspection and a particular strain of yearning lyricism), but again, listen closely and you'll notice something deeper, something different. To put it simply, A Billion Little Lights handily proves that the John Ross-led outfit stands alone.
While Ross used to record each Wild Pink record virtually on his own, the band's stirring February 2021 release brings a supporting cast of more than a dozen musicians into the fold for an LP that's gorgeous, bold and worthy of repeated listens (the pedal steel guitar throughout is a particular treat). It's a joy to listen to tracks blur into one another, especially album-opening standout "The Wind Was Like A Train" leading into the album's second track, "Bigger Than Christmas." It's a fitting companion to 2018's outstanding Yolk In The Fur, but again, this record stands on its own, and then some. – Beau Hayhoe
Hitting play on every new Wolf Alice album is a daunting thrill – a thrill because you know you're in for an excellent listening session, but daunting because they're already so good that you question if there's any way they can top their last release. The thing is: Wolf Alice always does. Blue Weekend, the band's third album, is a fragile and powerful look at the breakdown of a relationship. They navigate moments like feeling disconnected from yourself at a party, taking someone back after infidelity, rage, heartbreak, finding solace in your friends and, finally, moving on as they dance through rock, pop, shoegaze, folk and create the most beautiful patchwork of emotions and sounds.
Blue Weekend is the kind of album that evolves as the listener goes through life: every new listen brings about a different standout track depending on what you're going through, and the album's cathartic quality makes you always want to revisit it. Somehow, Wolf Alice have outdone themselves again. – Nicole Almeida, Editor
In 2016, the popup concert series Sofar Sounds hosted an upcoming singer named Abbey Smith, aka YEBBA. The YouTube video of her song "My Mind" became one of the most viewed videos of any on Sofar's channel, racking up an impressive 19 million views. The performance features a stoic YEBBA becoming progressively more distraught and undone as she sings about the discovery of being cheated on, stretching her pitch perfect voice to its limits. It seemed as though "My Mind" would be the thing to launch her into stardom. But a week after the Sofar performance, her mother committed suicide. The life-altering event changed the course of her career — though she was being courted by labels, they viewed her personal tragedy as marketability. So she waited. But in the interim, she was working with Mark Ronson, getting nominated for Grammys, singing with Chance the Rapper on SNL — by the time Dawn was announced in early 2021, she was a sought-after vocalist with an already large cult fanbase.
The reason is simple: YEBBA is unmatched. Dawn (her mother's name) sublimates personal tragedy into a cathartic reckoning, an extended essay on grief and love. Across the album's twelve songs, YEBBA's elastic voice stretches and snaps, winding through vocal runs so impressive they're hard to believe, gliding atop Mark Ronson's rich production. The opening track, "How Many Years," finds the singer quiet and pensive, asking a question which acts as much of the record's thesis: "How many years will it take for these tears to dry?" Exercising her lower register, YEBBA sings over a labyrinthine jazz melody. It is restrained and lovely, which remains the most compelling aspect of the album. Vocally, she can do anything — but her best moments of musicality are birthed from those quiet moments of restraint. The album's final track, "Paranoia Purple," is a tilted fairytale melody, plaintive and sweet. Though Dawn can be devastating and wrenching, the final words we hear are that of YEBBA's mother: "You're my little joy, my little star. I love you. Love, Mama." Where there is grief, there is love, and the combination of YEBBA's grief and love has made for one of the best pieces of art all year. – Mariel Fechik, Editor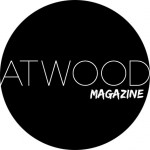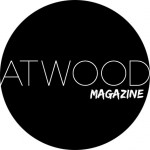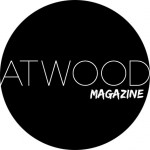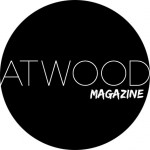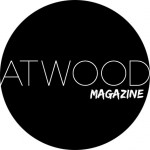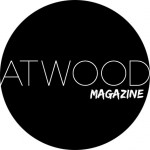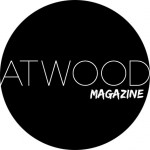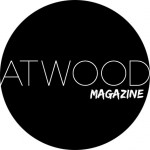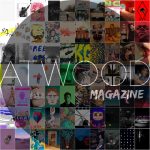 2021