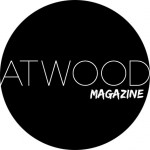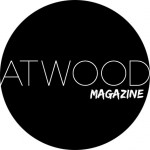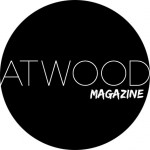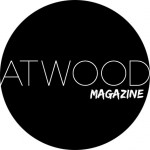 From all of us here at Atwood Magazine, we wish you a happy and healthy new year!
For so many of us, 2021 has been a year of connecting and reconnecting: Of learning to slow down, to be more in the present, to appreciate the people in our lives, and to soak in those moments that matter the most – and music has been soundtracking that entire experience.
At the close of 2020, I wrote that "songs and artists new and old have been there for us in our time of need, waiting to lift our spirits, reconcile our emotions, dance away the day, or simply sit, reflect, and meditate on this unpredictable thing called life." The same holds true for 2021, perhaps with an ever-more eclectic pot of music to choose from.
Atwood Magazine has always had at its core the mission to celebrate music of all genres, and this year we strove to be a space of inclusivity and representation by consciously highlighting art and artists from around the world. The year in music was made all the more exciting because of the broad range of music we featured and focused on – from those familiar names in the Top 40, to creatives in the most underground, indie, and alternative of circles.
For so many of these artists, music is more than a mere means of self-expression; it is a vessel full of awesome potential. In recent years, it has felt increasingly important to acknowledge and elevate those who use their art as a voice for the disenfranchised; the oppressed; the underrepresented; and the underprivileged. This year, we continue to celebrate those who speak for more than just themselves, while at the same time indulging in the familiar, timeless themes of love, loss, hope, courage, change, and the never-ending pursuit of happiness.
As 2021 comes to a close, our staff took a step back to honor the songs, albums, and artist discoveries that had the greatest impact on our lives. Without further ado, Atwood Magazine is proud to present our curated list of 2021's Songs of the Year, in alphabetical order. These are our favorites – the tracks that influenced us the most. Please join us in celebrating 2021's contributions to the music world!
Mitch Mosk, Editor-in-Chief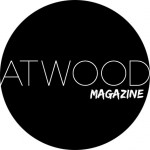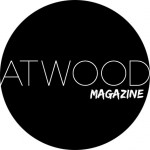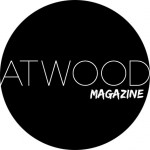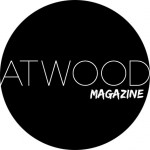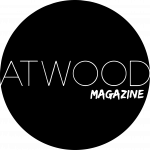 The 2021 Songs of the Year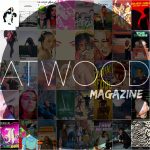 Earlier this year, Raina Sokolov-Gonzalez dropped her debut album, If They're Mine. Off of that seven-track release was the intoxicating "40 Days." Fusing smooth Jazz and hypnotic R&B, the New Yorker has concocted a compelling sound which hooks you in from the very first note. With thought-provoking lyrical themes, "40 Days" tells the story of struggling to let go of someone, even though you know they're bad for you and have hurt you in the past. The addictive feeling can be a hard habit to break, but once we recognize the need to leave, have faith in our judgement and support from our friends and loved ones, it makes things a little easier to break free. The concept of breaking this repetitive behavior is reflected in the song's patterned melodies. Sokolov-Gonzalez's strong, soulful vocals emit a unique tone, one that embeds itself in your mind. Silky piano melodies, a moody bassline and layered harmonies give the song it's richness and depth, as she sings "I fought for you." Her honesty and vulnerability doesn't go unnoticed, with the artist bringing a sense of normalcy to all of life's beautiful complexities. – Joe Beer





Xiu Xiu released their twelfth album, OH NO, earlier this year. A duet effort with indie darlings Grouper, standout "A Bottle of Rum" lays down Liz Harris' woozy, barely-there vocals in a web of big drums and loveless lyricism. "Meaningless to believe/In a rage as a habit," she sings, while Jamie Stewart's voice shivers close by. One of their most lush, subdued tracks, "A Bottle of Rum" is to Xiu Xiu the way "Sunday Morning" is to the Velvet Underground — a dream pop offering maxed out to the extremes: as sweet as Mojave 3 and as anxious as Galaxie 500's off-key cries, or, quite aptly, the bittersweet taste of rum. – Kelly Liu





TEEEEEE – Mitch Mosk, Editor-in-Chief





The parting shot from a cruel year was the world hearing about the tragic death of MF DOOM on new year's eve 2020. To lose such a legend and cult hero summed up a year of pain and sacrifice for a lot of people. The posthumous releases were on the cards straight away, and the first of those came this summer, with the Czarface and MF DOOM collaboration Super What! Following on from their 2018 releases Czarface Meets Metalface, this was more of the same – Infectious, simple and catchy rap music, harking back to the boom-bap era and a simpler time. At the heart of this was "Break In The Action," a two-minute head-nodder with all the elements of a great Czarface track.

The main keys melody is quintessential MF DOOM; it could have easily been on his earlier releases, and he's clearly comfortable with the sound as his trademark New York drawl skims over the surface. Along with Esoteric and Inspectah Deck, the triumvirate of rap legends come out with a scorching hot trio of verses. It's effortless, arrogant and downright ridiculous, which is how rap music should be. DOOM is no longer walking the planet, and perhaps some less desirable releases featuring him will surface in years to come, but this at least was a fitting tribute to one of rap's most beloved and unique artists. – Adam Davidson





Noisy, heavy, and weird. One of the ugliest things to come out during 2021 that I find infinitely enjoyable. – Nick Matthopoulos





Spotify tells me I played Charli Adams' liberating anthem "Cheer Captain" over 800 times throughout the past year; yes, I'm obsessed, and for good reason: This song is as emotionally gutting as it is utterly irresistible. All the while, Adams reveals deep truths about herself that we can all relate to on some level.

It's hard to be your true self when those closest to you want you to be someone else. When Charli Adams sings "Cheer Captain," one of the singles off her recently-released debut album Bullseye, she's channeling this experience in the most vulnerable, visceral, and devastatingly beautiful way possible: Revealing to the world an intimate and important part of her own life story, and putting her pain and trauma on full display for family, friends, and strangers to see, hear, and feel firsthand.
I was nine and talking to God in the shower
I knew he was busy, said "Sorry to bother
But why am I so bad at being pretty like my mother?"
I wanted to please her
Guess I've always been a people pleaser
It's a breathtaking show of hard-won self-acceptance, and a powerful moment of truth for an artist who values honesty over everything – especially in self-expression. But for Adams, this song – and her own personal journey from seeking external validation, to embracing her true self – didn't come easy. Speaking to Atwood previously, she called "Cheer Captain "a resentful and regretful song about struggling with a savior complex as a serial people pleaser." Adams considers "Cheer Captain" to be one of her most honest songs to date – and considering the levels of sheer vulnerability she's displayed on past releases, that's quite the statement. She recalls her own past behavior as a "people pleaser," and what it took to break this toxic cycle of putting everything and everyone before herself and her health, wellbeing, and happiness.
Built from the fires within, "Cheer Captain" is a poetic and turbulent upheaval of arresting magnitude: A personal rejection of external pressures and the expectations others have had for the artist all her life. As raw as it is dynamic, Charli Adams' unapologetic alt anthem rings out with aching conviction and utter passion. It's a painful, beautiful anthem of empowerment and liberation – and between the pure passion, Adams puts into her performance and the conviction she shows in conversation, this song feels like a very special win. – Mitch Mosk, Editor-in-Chief
I tried to be quiet, play nice
But I knew I wasn't doing it right
And I cried, wiped my eyes, and then smiled
'Cause they didn't know I was living a lie
I don't know when it happened
But I don't wanna be your cheer captain
Dua Lipa will be delivering me some early-year excitement in 2022 on The Future Nostalgia Tour (if I don't mind letting my wallet take a furious beating in exchange for a ticket, that is). Yet even if that endeavor doesn't quite work out, I will remain grateful to the sensational songstress for providing me with plenty of positive memories throughout the past year. Although she didn't release that much new material in 2021— although that's easy to overlook, given what radio mainstays 2020's "Levitating" and "Don't Stop Now" continued to be— one glorious exception was this remodeling of Elton John's 1972 classic, "Rocket Man."
These two dashing Brits complement each other vocally with astounding grace here. Plus, the trend that Dua demonstrated so well on the disco-drenched Future Nostalgia album— taking the music of the '70s and updating it for contemporary audiences— is preserved perfectly on "Cold Heart," thanks to the successful efforts of Australian EDM trio PNAU. I send a sincere round of applause to all three parties involved with this track. – Josh Weiner
Home is an album that deftly slid into my mind, ensuring all I could think of well past my first listen were the tracks from the album. "Come in Closer" stood out, though. The sultry vocals, the provocative melody, and those stellar string arrangements at the song's midway cemented it as one of the album's greatest. Beyond that, however, the track soon after became my year's greatest anthem. Each note hit, each word sung – it all comes together in complete harmony to form a nonpareil splendor. Rhye has often created beauty but "Come in Closer" might just be their brightest moment yet. – Adrian Vargas, Editor
Fun song alert! It's uplifting and endearing, carrying a message that we really need right now. Dylan Cartlidge's debut album, Hope Above Adversity, was full of tracks that really brightened an otherwise bleak year. "Dare to Dream" is the best however. With it's major key feeling, well placed "ba-ba-bas" and even an occasionally exaggerated British accent, it's the kind of track that makes a bus ride as lively as the dance floor it will inevitably be lighting up for years. It sounds like summer no matter the season. – Oliver Crook, Editor
Driven by vocals and piano alone, "Devil That I Know" from For My Friends aches in beauty. Each key stroke is a further dive into a story of woe, melancholy, and magic. The comfort we all seek can often lead to misery, so why keep the status quo? The end isn't all gloom – what Jacob Banks showcases is the hopefulness for something better in life. We just need to take that first step to get there. The song is simple in nature yet contains a power and hold over listeners that feels incomparable. Banks' croons are sincere, adding to the experience new levels of wonder that ultimately make one of the highest points for the artist, and 2021 is all the better for having it in its roster. – Adrian Vargas, Editor
Every time I listen to "Die/Cry," I can't help but feel it is the greatest two minutes and thirty seconds in the world. Okay, maybe not every time. Definitely not the first. At first listen, this song waffles for about thirty seconds. Starting in on a nineties-type singer-songwriter rock riff that would do well in any hipster coffeeshop but doesn't demand attention. Then it turns off. A percussive click turns on, and Indigo De Souza disarms every preconception with a simple axiom: "I'd rather die than see you cry/Than see you cry, see you cry."
If you weren't paying attention already, now you should be. De Souza is singing about unrequited love and she will be heard. By the boy crush with manic pixie girl fever for another, by the universe cruel with the vagaries of affection and by you, the listener who decided you had this song all figured out but thirty seconds ago. Because this song goes harder: one more verse and then chorus. Now mosh. Mosh your brains out. Pause, that's a great little solo in there. Now mosh harder. If your brains aren't dizzy by song's end, do it again, do it all night long, do it until you'd rather die then see yourself cry. – Ben Niesen
TEEEEEE – Mitch Mosk, Editor-in-Chief
"Expressions" is a sexy song from the get-go: glowing synth notes zigzag like electric jolts, funky guitar lines lilt back and forth, and vocalist Andrea Estella sings about desire with an irresistible touch. "All this waiting, wanting you," she begins. Whether it's paired with a simple drum cut or enfolded within a bed of electronic flourishes, Estella's voice shines through. At once unabashed and strung out, her expressions are so raw they seem almost to ache, nerves humming with anticipation. – Kelly Liu
Brooklyn-based indie-pop group Wet have always displayed palpable emotions throughout their music since their debut in 2014. Their most recent album, Letter Blue, is no exception to this; the fourth single from the album, "Far Cry," especially denotes their passion. The song finds lead vocalist Kelly Zutrau explicating a love long lost, a shadow of the memory of what used to be.
"Far Cry" simultaneously yearns for what once was, while acknowledging an understanding that things can never be the same. In this dichotomy of pain and perspective, Zutrau places blame on both sides, crooning: "And I should've told you / but you wouldn't listen / Now we're just left here to pick up the pieces." Far Cry" contemplates what was, what could have been, and what never will be, all with equal amounts of sentiment; it may as well be about a ghost. The song's emotional weight is evident throughout its four-and-a-half minute play time, as even when the song is merely repeating the same verses over again, one cannot help but feel sympathy for the situation being illustrated. – Maggie McHale
I'll remember 2021 as the year I made a concerted effort to learn Spanish as a third language (and did reasonably well!) I gratefully recognize "Hablando x Hablar" as a song that helped me out in that process; it's sung at a modest pace, allowing me to keep up decently and pick up some new vocabulary. But no matter what my language-learning status may have been at the time, I would have been hugely delighted to have discovered this little Caribbean gem this past spring. Each Cuban vocalist compliments his countryman perfectly on the track, and the hand-clapping and plucky cello strings make for a terrific minimalist instrumentation. Here's hoping that both Alex Cuba and Cimafunk keep up "hablando," and especially "cantando," in the new year and beyond. – Josh Weiner
The rollout of Billie Eilish's sophomore album, Happier Than Ever, was a classic case of leaving the best for last. While first (unofficial) singles "my future" and "therefore i am" pleased critics and audiences, when it came to the official album campaign, "Your Power" and "Lost Cause" were slightly jarring, if not underwhelming. "NDA", the last single before the full album's release, picked things up and finally excited audiences with the typical Billie Eilish swagger and originality that we've grown so used to.
Of course, a single listen to the album proves Billie Eilish remains excellent and is unsurprisingly even better than she was before. Eilish and her producer Finneas know exactly how to use their magic, which is proven by the formidable and self-titled song "Happier Than Ever," the album's second-to-last song.
Ukuleles, melancholy, a slightly old Hollywood sense of longing and cigarette smoke in the air define the song's first half, where Eilish reflects on a love that was probably lost for good. Gradually, the ukuleles become a guitar, melancholy becomes frustration, longing gives way to rage and the cigarette smoke leads the way to open flames. "Happier than Ever" shifts into a completely new song effortlessly and brings back a pop punk sound and energy that fits Eilish just right. "I don't relate to you/ 'cause I'd never treat me this shitty" Eilish sings almost through gritted teeth as she reclaims all the self-love that was lost during the course of a toxic relationship, until the songs reaches its climax and you can do nothing but scream in relief along with Eilish as she realizes she's free.
"Happier than Ever" is an anthem, a song that illustrates what finally finding peace after hurting for so long really feels like. There's nothing like realizing that you're not held captive to your own feelings anymore, that breathing becomes easier and you can finally, truly, be happier than ever with and by yourself. – Nicole Almeida, Editor
Lucy Dacus' latest full-length album was filled with meditations on life-forming experiences after the fact. Tracks like "Brando" and "VBS" offered the type of reflections that only come years after you've processed everything. The album's opening track "Hot and Heavy" is a blistering track reflecting on sexuality with passionate romance with tons of confidence.
Where so many of Dacus' past albums have felt more solemn, Home Video feels much more like a celebration, and kicking it off with "Hot and Heavy," feels like the spark pulls you right onto the dance floor. Looking back on teenage romance can often be bitter, but Dacus turns it into a joyful recollection with a firecracker of an instrumental track. – James Crowley
When a song opens with the line, "3 AM and I'm still awake, I'll bet you're just fine, Fast asleep in your city that's better than mine" you know it's going to be good. "I Bet You Think About Me," from Red (Taylor's Version), which was co-written with Lori McKenna, was intended to be a drinking song of sorts. Swift said, "We wanted this song to be like a tongue-in-cheek, funny, not caring what anyone thinks about you".
The song is equal parts carefree and careless, a bit like a late-night drinking session. All pretence is gone with Swift telling you exactly how it is. It's funny, sarcastic and full of unabashed confidence, but beneath all the bravado, is a relationship that once had a future, but which now sits in burning pile at your feet. "Mr. Superior-Thinkin', Do you have all the space that you need? I don't have to be your shrink to know that you'll never be happy, And I bet you think about me".
"I Bet You Think About Me" is the equivalent of the last word. It's the melodic middle finger to the guy who you loved but who always made you feel like you were never good enough, who broke your heart, and it's perfect. "But now that we're done and it's over/ I bet it's hard to believe/ But it turned out I'm harder to forget than I was to leave/ Then, yeah, I bet you think about me". – Emily Algar
Like clockwork, there are certain reliable keys you can expect from any song by The War on Drugs, the famed rock band led by Philly's Adam Granduciel. There's roaring guitar, there's ground to be covered out on the road and there are visions of the future and the past to fill your head. It wasn't always that way, though: The War on Drugs were once a Philadelphia-only concern, but they're now set to headline arenas like Madison Square Garden on the strength of the at-times-propulsive and at-times elegantly quiet I Don't Live Here Anymore.
To say the title track holds its own on the record is an understatement. Featuring a soulful backing vocal turn from indie duo Lucius (who've also lent their talents to a very War On Drugs-esque 2020 track by The Killers), the song is, quite simply, one of the year's best. When Granduciel sings, "You wouldn't recognize me babe/I don't live here anymore," it's an ode to his past self, and perhaps the band, too: They're bigger than anyone could ever imagine. – Beau Hayhoe
Briston Maroney's long-awaited debut album, Sunflower, finally made its way into the world in April of 2021, and sprinkled throughout, were some hidden, not previously heard, gems. One of those gems is track nine, "The Kids." Anthemic without being over the top, "The Kids" sounds like the triumphant height of youth, and the feeling that togetherness just might solve it all. The sentiment of not questioning things when they're good is sometimes a difficult space to reside in, but with assurance in both his vocals and guitar strums, Maroney does just that, in a way that will have you yearning to reside in that space too. – Lowndes Commander
"Love Him I Don't" is just one of the poetically beautiful songs off of Maisie Peters debut album You Signed Up For This that encapsulates that feeling of being drawn towards the wrong person. The lyrics paint a picture and the cadences with which she sings them leaves you wanting more. like to highlight off of this album. We had the pleasure of interviewing Peters earlier this year about her debut album, and this is what she had to say about the song, "So that's my favorite song on the album so it's cool that you picked it out. It feels like a perfect song for me. Every so often you write a song that feels like you've been spending a long time trying to write, or it feels like a combination of all of the hundreds of other songs that you've written. And that was this song for me. It's very sad but it's also very strong to me. There are a lot of gut punching lines in it, but it also has a strength to it and feels like a sort of a statement of intent." – Kelly McCafferty
One of my absolute favorite new singer/songwriters and an Atwood Magazine 2022 Artist to Watch, Abby Holliday has had a banner first year in the "public" spotlight. From releasing her debut single "April Fools" on (you guessed it!) April Fools' Day, to unveiling her striking debut album WHEN WE'RE FAR APART I FALL APART just a few months later, the 24-year-old from Cincinnati has introduced herself through dreamy, intimately expressive music exploring matters of the heart and soul with dazzling candidness, passion, and honesty.
"Low Pain Tolerance" is the glistening opening track off WHEN WE'RE FAR APART I FALL APART, and with its groovy, shimmering guitars, vivid, dreamy vocals, and driving beats, it's a memorable start that instantly sets the scene for everything to come. A visceral and vulnerable confessional about commitment and connecting with others on a deeper level, the song finds Holliday candidly dwelling in her anxiety – confessing, as much to others as to herself, her insecurities and fears around her relationship and what the future may or may not hold.
Pull back, you're a little too close for comfort
I wanna keep up but
I can't ever seem to catch my breath
You keep planning our life together
I wanna be there but
I just can't afford to be your mess
My low pain tolerance is bringing you down
Only a matter of time before you figure it out
You're lookin' at me like you want me to stay
I'd rather run away, run away
– "Low Pain Tolerance," Abby Holliday
I had the honor of premiering the album's lead single "8 Hours" back in May, at the time describing it as an "intimate anthem for insomniacs [and] empaths" and "a dynamic, emotionally-charged indie pop song that captures reality in raw, real form." That was my first encounter with Holliday, and it remains one of my favorite songs of hers (not to mention another top song of the year). Somewhere along the line, "Low Pain Tolerance" overtook that – becoming a track I myself could turn to for comfort, dwelling in its tender, turbulent folds for just shy of three minutes. It's a poignant but welcome upheaval: A song inviting us to soak up the artist's inner turmoil while reveling. in her cinematic, soaring sonics. "Low Pain Tolerance" swept me off my feet, got stuck in my head on repeat, and it's been there ever since. If Abby Holliday's debut album is a breathtakingly beautiful dive into the sweet depths of raw humanity, then this song could very well be its "thesis statement" as her personal admission of reckoning and self-reflection. Needless to say, I'll be coming back to it many more times in the years ahead. – Mitch Mosk, Editor-in-Chief
Brisbane pop artist Sycco (pronounced psycho) tapped into pervasive humanity with their first single of 2021, "My Ways," released at the end of February of this year. While at face value, the song appears to simply harp on the doldrums of life, its true meaning denotes the contrary. In "My Ways," Sycco encourages listeners to take a moment – or moments – to oneself to truly pause, take a deep breath, and reflect on one's surroundings; an idea that feels especially poignant as we collectively emerge from a global pandemic during which we all needed to take pause and focus on what our bodies are telling us.
"My Ways" is glossed with sugary pop hooks and sirenic vocals, allowing Sycco the opportunity to deftly illustrate this narrative of self-care and self-reflection. The song dances its way out of tedium, offering an intention for a dreamier, more gratifying existence. It can often feel easy to get stuck in cyclical routines and lose sight of oneself, but Sycco aims to remind us to push through the thick fog of monotony and take care of one's mental, emotional, and physical wellbeing, even in the most minimal of ways. – Maggie McHale
If any song encapsulates the spirit of musical collaboration in 2021, it's the lovely "Phoenix" by Big Red Machine. How Long Do You Think It's Gonna Last? bends genres and features contributions from an entire roster's worth of indie stars, but it's "Phoenix" that stands alone as the best song off the sophomore LP by The National's Aaron Dessner and Bon Iver's Justin Vernon.
On an album that features two appearances from a certain A-list pop star, Robin Pecknold of Fleet Foxes and Broadway composer Anais Mitchell more than hold their own on this rich, warmly crafted track, one that calls to mind the pastoral offerings of The Grateful Dead. That the song itself also tells of a chance meeting between Pecknold and Dessner a decade ago is proof positive that the best songs tell the best stories. To call this track a gem is an understatement. – Beau Hayhoe
Every Time I Die's frenzied Radical was completed in its entirety before COVID threw the US's rickety facade of proper nation-statehood into stark relief with reality, but no-frills songs like "Planet Shit" feel like they appreciate the heightening of dystopic tensions in the same way that its writers absolutely do not appreciate that. The song addresses police violence and wealth inequality in a cathartic purge, as purely blunt as you'd expect a song called "Planet Shit" to be. Vocalist Keith Buckley shines as he screams in an intense vocal fry, "Fuck you, die, die," or maybe the rawest line on the album, "What kind of death can you buy/That's any different than mine?"
The instrumentals on the cut are incredibly tight as they weave through unrelenting blast beats and breakdowns. The production is just-so – cleaning only what's necessary and leaving the rest as raw grit. Undoubtedly, the band's decision to release Radical only when live shows opened up again was the correct one. Songs like "Planet Shit" shouldn't be confined in spaceless digital space, but celebrated in the sweat and blood of a pit, a visceral human experience the song means to teach us never to take for granted again, "So throw a brick (Throw a brick)/Throw a brick (Throw a brick)." – Danny Vagnoni
"Point and Kill" is a typical Nigerian phrase, used for when you go and buy fish at the market. To put it simply: You point, they kill. More metaphorically, it's a way of saying you should get what you want. Exactly what Little Simz has managed to do with her latest record, Sometimes I Might Be Introvert. "Point and Kill" is a fun, vibey manifesto that marks the first collaboration between Simbiatu and Obongjayar, and perfectly sums up the personal and musical state she's in. Little Simz has pushed herself beyond any possible expectation, confirming her role as the queen of British rap. And surely no one will be able to take it away from her for a while. She pointed at it, and she definitely killed it. – Dimitra Gurduiala
Crying in H-Mart and Jubilee are stunning bodies of work separate of one another, but they are so inextricably connected to each other that it's hard not to consider them as companions. In tandem they interweave the complex textures of Michelle Zauner's journey with love and loss thus far, but Jubilee is an even more vibrant return to the joy of living. In its most pensive moment, the track "Posing In Bondage" finds Zauner reflecting on the profundity of grief upon the living as she does in her memoir: "When the world divides into two people: those who have felt pain, and those who have yet to." The stunning music video features the vampiric band leader receiving sustenance and solace from a fellow loner freak (played by Girlpool's Harmony Tividad) who feeds her top ramen — a nod to the titular essay that expanded into H-Mart as we know it.
As heart-wrenching as the subject matter is, "Posing in Bondage" sounds so lush and expansive that it feels like a cleansing. It's a reminder that grief is too gigantic and multifaceted to hold alone, and that transformation is awe-inspiring in the immense beauty and pain it carries with it. Love and loss are bound together as two non-negotiables that are in and of the same experience. To quote Zauner quoting Nick Cave at a book signing earlier this year, "Grief is a pact that you make when you love someone." – Sophie Prettyman-Beauchamp
The title track off The Killers' breathtaking seventh studio album might be appreciated as the record's thesis statement: Passionate and poignant, "Pressure Machine" is a beautifully devastating song of the disenchantment and disillusionment around the American Dream: Of growing older together, and growing apart in the process. "Hope'll set your eyes agleam, like four feet dangling in the stream," Brandon Flowers sings at the start of this heartfelt ballad. "But the Kingdom of God, it's a pressure machine. Every step, gotta keep it clean."
Hope'll set your eyes agleam, like four feet dangling in the stream
The kingdom of God, it's a pressure machine – every step, gotta keep it clean
A mattress on a hardwood floor. Who could ever ask for more?
I'll get up and cut the grass. Ain't nothing wrong with working class
 I don't remember the last time you asked how I was
Don't you feel the time slipping away?
It ain't funny at all
It's gonna break your heart one day
Love is hard work, and time makes fools of us all. Somewhere along the way, you run the risk that one (or both) of you stops trying; that you lose that spark and live your lives simply going through the motions – at least, that's the plot of this bittersweet, tearjerker storyline. "I don't remember the last time you asked how I was," Flowers sings, going in and out of an achingly sweet falsetto. "Don't you feel the time slipping away?"
Keep the debt cloud off the kids
Only sunshine on their lids
Jimmy Cricket and Power Wheels
And memories of Happy Meals
Sometimes I look at the stars
I think about how small we are
Sweating it out in the pressure machine
Good 'til the last drop
Why don't you say little things?
Butterflies don't just dance on a string
It feels like you clipped all their wings
And every year goes by faster than the one before
The Killers bring to life a litany of intense, intimate feelings throughout their song's stirring five-minute run. You try to have that picturesque white picket fence life – a wife and kids, a steady job – only to find that things don't shake out the way you expected them to: That this life isn't all you (or your spouse) wanted it to be. The spark slowly fades; the fire in your eyes turns to smoldering embers, and one day you find it's died out altogether. "Life'll grow you a big red rose, then rip it from beneath your nose – and run it through the pressure machine, and spit you out a name tag memory."
The Killers' Pressure Machine spotlights tales of loss and tragedy, depression and disenchantment, nostalgia and longing – ultimately comprising the band's most visceral and vulnerable exploration of small town life. Its title track is easily one of its best – not to mention one of The Killers' most emotional, gutting songs ever made. "Butterflies don't just dance on a string… It feels like you clipped all their wings, and every year goes by faster than the one before." – Mitch Mosk, Editor-in-Chief
We had that treadmill now for months
I think she might've used it once
If I shut my mouth and keep the peace
She'll cook my eggs in bacon grease
Life'll grow you a big red rose
Then rip it from beneath your nose
And run it through the pressure machine
And spit you out a name tag memory
"Pardon my Black ass…" is a hell of a lyric for three reasons. Firstly, it grabs the attention like no other, secondly, it's comically idiosyncratic to African American vernacular; finally it imbues importance on what comes next: "…but my ****** need therapy." Dixon drags that last word out, giving every syllable its due to the truth: Intergenerational trauma requires intergenerational therapy. In a single stroke, Dixon reframes social justice from overstepping allies to a simple truth uttered by one of the few opinions that actually matters. With lines like "Mama be cruel sometimes/The right hand don't get get you, the left hand won't miss," you might be shook by how plain Dixon presents the reasons why.
The music of "protective styles" itself is therapeutic, melodically sublime and exquisitely gentle. The guitar quicksteps and chops its melody in two parts. Bass notes hop and hum on a Stevie Wonder line. Violin chorus follows roughly the same melody, but change modes for a more somber sound. There's chimes to keep the mood light in face of its sincerity. Horns give the track every bit of history it requires. There's so much going on in this cut that when Dixon asks "you ready," it's okay to say that you are not. With lines like "Under the sun you can see blemishes/ Under my blemishes sun still remain," Dixon will treat whatever psychic wounds have you weep. – Ben Niesen
NEUPINK is perhaps to punk what hyperpop is to pop – a more-than-real pastiche of everything that makes punk, stretched to its breaking point and projected onto one possible future of the genre, almost like the musical version of speculative fiction. "Seventh Flight Of The Maidbot Ruin" featuring artists Avenade & Kaizo Slumber might be one of the harshest tracks I've listened to this year, and it certainly didn't click at first, but the self-aware cyberpunk chaos soon resolved into a kind of reason.
The textures of this new hyperpunk and the intricacy of the production are something incredibly unique, and the energy and fury behind the track is addictive. The dirty vocals are blown out to the point of incomprehensibility, the guitars so fuzzed up they're just a degree away from white noise, and one can practically see the drums clipping. But it all works, an exploded, delirious rampage and a clear cathartic cleanse. That's not even to mention the second half of the track, which takes that diffuse energy and coalesces like rising bubbles into a four-on-the-floor bass drum driven synthpop coda, almost J-pop in its saccharine pulsing. NEUPINK will extremely not be for everyone, but for those interested in a singular hardcore sound, they might be the most unique act out there right now. – Danny Vagnoni
KiNG MALA has quite simply exploded this year with her notoriety rising tremendously after numerous viral TikToks. 2021 saw a handful of releases which garnered streams in the millions, with "she calls me daddy" making significant impact. The fun, yet powerful single speaks about owning your sexuality and putting arrogant men in their place, with the Texas born, Los Angeles based artist sharing, "it's a sucky reality of being in a queer relationship." KiNG MALA (a.k.a Areli Castro) provides us with an empowering anthem that will give you a boost when you're feeling down. Her clever, tongue-in-cheek lyrics remind us of our self-worth and that we should never let anyone bring us down. With a confident, striding beat, KiNG MALA emits a sense of authority, commanding people to listen up. She shares, "The whole "I'm gonna steal your girlfriend" vibe was so cool to play around with but in all seriousness I really just want to normalize queer relationships and empower womxn and non-binary folks and make them feel badass." – Joe Beer
Samia was a 2021 artist discovery for me although she's been in the game for a few years now. What started with a love affair with her debut album The Baby, with tracks that got a lot of attention like "Big Wheel," turned into a full on romance when she released her 2021 EP, Scout. The EP's four tracks are all delightfully different vibes featuring the lyrical prowess of Samia, but the most impressive has to be "Show Up." I had it on repeat for about four months straight ⏤ and still it's a song I never ever skip over. The chorus goes HARD and it sort of comes out of nowhere, making it that much more powerful. Lyrically, it captures the struggles of a difficult year and the perseverance it takes to "show up" and do what you love no matter what. Here's just a few lines of the breathtaking lyricism to whet your palette: It's been a whole year, I think that I grew up, but I still cry every time my Dad hangs up, no good intention is ever good enough to feel like I've done nothing wrong, nothing could ever stop, my ass from showing up, to sing another song for the people I love. – Coco Rich
The way MUNA knew exactly the song we needed in 2021! This year was chaotic as hell, and the pure, unadulterated serotonin released in our brains when listening to "Silk Chiffon" is undeniable. The band's first release on Phoebe Bridgers' label Saddest Factory Records, the song reaches new heights for the queer trio. Airy, sun-soaked acoustic guitar carries the track while glimpses of electronic guitar and heavy drums pop in across the rest of it. And while singing along to "life's so fun!" during a global pandemic may feel odd, the vibrant riffs and sweet vocals on the track feel so, so right. The tenderness in both lead vocalist Katie Gavin's delivery and Phoebe Bridgers' featured verse cut right to the bone in the best possible way. MUNA have always been pioneers in sapphic love songs and emotional yet extremely dance floor friendly tracks. Yet somehow, on "Silk Chiffon," they tap into an otherworldly moment of queer euphoria that other artists in a similar lane could only hope to achieve. – Alex Killian
I didn't realize just how much I missed Years & Years until I heard "Starstruck" for the very first time, and was instantly moved to dance. The feel-good dance-pop jam whisks listeners into a brilliant dreamscape, tapping into that same magic that Michael Jackson did some 40 years ago with Thriller. Olly Alexander's vocal performance fills the room with contagious energy as he pours himself out in song, wearing his heart on his sleeve in an impassioned display of desire and awe:
I feel like all these people in this room
Don't shine like you
If I could bottle you up
I would sip ya like cosmic juice
So gimme that good love
Good good love all night
Don't need your cash
I got my own to spend it on ya if I like
If you wanna dance
Baby let's dance
We can dream until the sunrise
Thick bass and tempered drums steadily build up to a euphoric chorus, where Years & Years fully embrace their "starstruck" mentality, throwing caution to the wind and exploding in a joyous revelry. It's a celebration of connection; a buoyant, enthralling immersion of funk-fueled goodness.
I can't help it
I get starstruck around you
What can I do baby
I can't help it
I get starstruck around you
What can I do
"'Starstruck' came together one night at a studio in the countryside outside of London. I couldn't remember the last time I'd seen so many stars, you get used to them not being there when you live in the city," Alexander shared upon the song's release. "Since we've all had to stop, all I've wanted to do is go out and dance. So I've been putting all that pent up energy into the music. 'Starstruck' is about the rush you get when you're with somebody you're really into, it's about holding onto a good feeling and not letting it go. Like most of us I've spent the past year at home, and I wanted to create something super positive and fun for people (and myself) to bop along too. Whatever we're doing or wherever we are in life, I think we all deserve three minutes of interstellar ecstasy."
Ecstasy is the best way to describe this song. Years & Years' return brought with it all the rapture and elation one might have expected, and then some. A thrilling physical and emotional release, "Starstruck" is and remains a vibe. – Mitch Mosk, Editor-in-Chief
TEEEEEE – Mariel Fechik
Dynamic and multifaceted, "Sunglasses" is a definite highlight from the young band's debut album. The vocals are at any time frenetic, paranoid, elegiac, or apathetic, the guitars are fuzzed, droned, and jangly, the strings and horns are chaotic, rich, and honking, and the rhythm section keeps the chaos moving and, to finish the cliche, grooving. This song is constantly moving, never missing a beat, just simply changing where it needs to be emphasized. "Sunglasses" seems like a strong indicator of what this band is capable of doing and doing well. – Nick Matthopoulos
Not only is Holly Humberstone my #1 artist to watch going into 2022, but she's also behind one of the year's most exciting releases. Inner turmoil and emotional disarray bubble to the surface on "The Walls Are Way Too Thin," a radiant song shining with turbulent energy as the artist reckons in a cell of her own making. An intimate and intense confrontation with the self, this track marries Humberstone's charismatic dark pop with deep emotional layers of self-exploration and discovery. It's a coming-of-age reclamation of the self – an impassioned act of resistance and defiance, and an intoxicatingly catchy song I've been playing on repeat ever since its release.
I heard you talking till the morning heavy whispers from the next room
You say it's never your intention and I'm just in a bad mood
There was a possible connection on the table for a second
Then she made such an entrance, can't stand all this tension can you?
Then we crossed paths by the bathroom
But I'd just rather be out of the picture
And I'll do my upmost to talk to you
But I just want to be out
I just want to be out of the picture
For Humberstone, this song comes out of a time of residual tension and strife. Her words are evocative, painting a powerful scene that comes to life in both her words and music. These are the kind of growing pains that make you stronger at the end of the day, but it sure doesn't feel like it when you're living in the moment.
And no I'm not just gonna lay here and bite my tongue
I only wanna be here when she's gone
oooooooooh
The walls are way too thin
Oh I get down, I get down when she gets you high
I'm bored, I'm ignored, I'm being out my mind
oooooooooh
The walls are way too thin
"The Walls Are Way Too Thin" is undeniably catchy, cathartic, vulnerable, and dramatically emotional: In other words, quintessential Holly Humberstone. The British singer/songwriter has once again set herself apart from the pack with the song, asserting her burgeoning talent through evocative lyrics and a stunning evocative display that haunts whatever room it's in. A truly singular artist fast on the rise, Humberstone followed through later this year with her sophomore EP, The Walls Are Way Too Thin – a six-track, no-skips, twenty-minute extravaganza of excellence. Whether you too are lost, or fighting to remain in control, Holly Humberstone will connect with something deep down inside. Give in to that poignant, personal surrender. – Mitch Mosk, Editor-in-Chief
"Latin" music has been a fixture of Top 40 charts for a while now. But that overarching category that doesn't specify much other than the Spanish language has been challenged by artists pushing the envelope to create distinct lanes for themselves. Enter Rauw Alejandro, who's redefining what it means to be a Latin artist with his single "Todo De Ti." The track features rhythms, interpolations and production that's much more pop-leaning than most of the chart toppers of late. As a result, it breaks the mold for what a Latin artist can do, and do well. "Todo De Ti" peaked at #32 on the Billboard Hot 100 chart in the U.S. and spent 20 weeks on the chart overall. As a risk, the dynamic new style seems to have paid off.
"Todo De Ti" is more than just an example of breaking stereotypes and trying something new, though; it's genuinely an amazing song. The track oozes summer vibes and catchy cadences keep listeners coming back for more. Inspired by 80's synth pop and funk, the track fits in perfectly at the beach or on your cleaning playlist. It's a joyous love song sung with emotion and most importantly, a smile, which sets it apart from a lot of Reggaeton and other high-ranking Latin tracks today. The song is warm, happy and overall, a hit. It proves that Latin music has a longevity and a vitality that wasn't quite certain before. With "Todo De Ti," Rauw Alejandro opens doors for young artists looking to shake things up in the world of Latin music. – Alex Killian
An artist I found myself listening to more of this year was Chiiild. One of my top 10 most listened-to songs of 2021 was "Weightless," which confirms the previous sentence. Chiiild's sophomore album, Hope For Sale (which is fantastic from start to finish), released in July 2021. "Weightless" has an alluring laid-back nature to it, which grew my desire to listen often.
At the forefront of "Weightless" is Chiiild's emotionally enchanting vocal tone, creating a warm and comforting feeling. The most prominent theme and message in the track is the alleviation of a loved one's heavy heart. It's about easing their worries and taking on their weight, even if it's just for a moment, and to rest the mind of melancholy thoughts. – Kelsey Fitzgerald
As someone who's known for being the jester of the party thanks to her self-deprecating jokes, I can definitely say "Working For The Knife" hurt. A lot. Mitski's first single from her upcoming album Laurel Hell couldn't be more brutally honest and powerful at the same time. It's a song about how artists are dehumanized in an already corrupt industry like music. It also shows how they are either idolized or treated as mere products, with no middle ground.
It's about the feeling of being stuck in a tunnel where you can't see the end of it, a laurel hell that looks fascinating from the outside but hides a dark disturbing secret. You did it again, Mitski. Once again you made us realize how much we need your music, your voice and your words; at the same time, however, you made us realize how much this need can be for you a knife that goes deeper and deeper into the wound. – Dimitra Gurduiala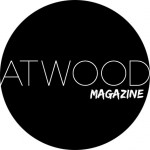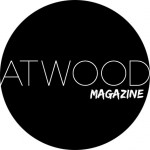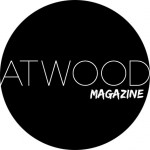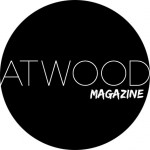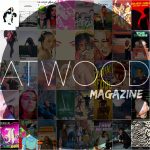 2021