Sheffield's 65daysofstatic introduce 'Wreckage Systems', a musical project with infinite possibilities.
---
Sheffield's contribution to popular music can be easily seen from the internationally successful artists to come out of the Steel City: Arctic Monkeys, Pulp, The Human League, Richard Hawley and Def Leppard to name a few. But as with all musically-inclined cities, dig a little deeper and you'll find smaller artists who are weaving interesting patterns into the creative fabric. 65daysofstatic are such a band. Known to few but intensely loved by their fans, they have a unique place in the musical landscape of South Yorkshire. They are four friends with no leader, an egalitarian organization run through the pure will and determination of its members to deliver a product that is at the cutting edge of musical experimentation. Their current project Wreckage Systems is a pioneering experiment in music that could potentially last forever.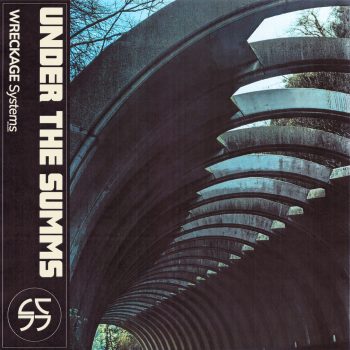 65's history can be described as one of gradual evolution. Their 2004 debut, The Fall Of Math and the 2005  follow-up One Time For All Time were a couple of straight-up glitchy post-rock records, but by the time 2010's We Were Exploding Anyway came out, a significant electronica influence had begun to colour the band's sound. Their Sleepwalk City performances in 2013 hailed in a new era of sonic expansion: A 30-minute audio/visual live experience, which sounded different depending on where you stood in the crowd. Crafting the soundtrack for the lush planet-building video game No Man's Sky was the next key point in 65's development. They were tasked with creating music that could play infinitely, fitting for a game with over 16 billion planets to discover. This impossible task allowed the band to work with the concept of infinity in a finite world, laying the groundwork for Wreckage Systems. 
Decomposition Theory marked the first time 65 played around with algorithmic music. The band crafted an intricate live show that could be coded and performed in real time. It involved heavy laptop work, a few mishits and a lack of playing the fan favourites. This was a universe away from the noisy guitar band they started out as in 2001. Replicr 2019 was their last "proper" album, borne of these sessions, but with tweaks and human interaction to make the music sound more deliberate. "A Year Of Wreckage" followed, where fans were encouraged to subscribe to a project which promised regular new music: 12 EPs over the next year.
---
Like a lot of artists in these trying times, the "Year Of Wreckage" subscription was about survival more than anything else. While subscribers do get a little bit extra, access to Wreckage Systems is entirely free. All you need to do is tune in to the Youtube link, any time, day or night. It's a way of bypassing the Spotify-Amazon-Apple Music industrial complex, which 65 see as detrimental to the independent side of the music industry. It's a serious belief, done with a healthy dash of humour: A message on the Patreon page claims that once 1,000 subscribers have signed up, they will attempt a hostile takeover of Youtube.
So what exactly is Wreckage Systems? Put simply, it's a collection of robots, programmed to create music constantly as part of a non-stop stream.
65daysofstatic spent months preparing hundreds of sound files for the robots to trigger according to their programming. Each robot, (or system, as the band calls them) is given a random amount of seconds to broadcast, before the stream switches to another system. The systems all have their own qualities, which make for a fresh soundscape every few minutes. You could be relaxing to "Paralt_Piano"'s gentle melodies, before being jolted awake by "DNBBasic"'s glitchy techno beats, then brought in to land with a more ambient system like "Evaporated" or "Squall". There are limitations, and though the sounds on the stream may be similar, they will always be unique in some way. The band have made sure of that through the complexity of their coding. This is how Wreckage Systems achieves its longevity: You will never hear this piece of music again, and you don't know what's up next.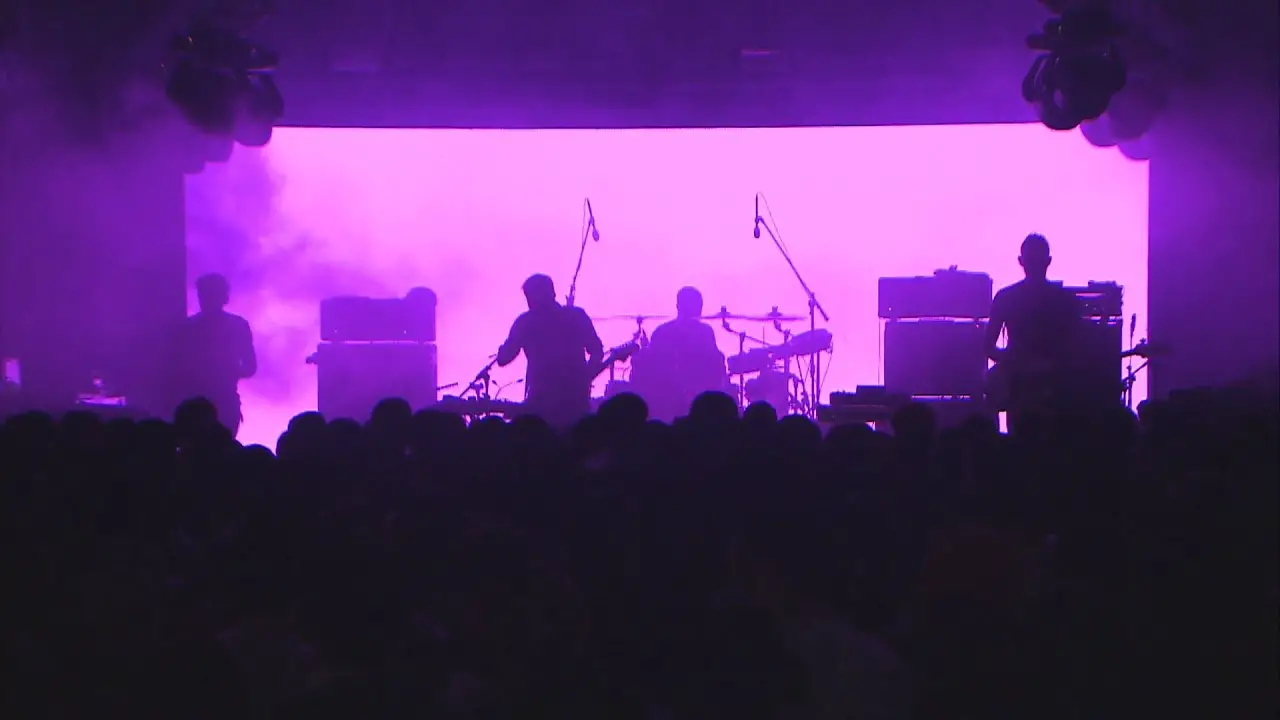 According to the band, Wreckage Systems is a commentary on isolation, specifically about how electronic musicians appear to be getting further away from their instruments. With Wreckage Systems, 65daysofstatic take that concept to a new level. We've all felt isolated this past year, so it's unsurprising that this theme would resonate with the band. While an emotionally cold or even scary concept to consider, this foray into seclusion contains a little bit of pathos behind the digitally randomized melodies. The pleasing visual aesthetic also helps bring some warmth. Infrequent "ad breaks" thank you for listening, a ticker announces news and lists the active systems, the perpetual countdown to the next system,a  hazy sunset in the background, the simple font and untidy jargon—it all serves as a call back to the sardonic fatalism of Millennial cyber culture.
The core theme in 65's work for several years now has been infinity. Since No Man's Sky, they have grappled with how to represent that in a finite world. They have mentioned their own theories on "good" and "bad" infinity, inspired by German philosopher Georg Hegel. Bad infinity is that which stretches out forever, something impossible to know. It's troubling, terrifying, even. Too big to comprehend. On the other hand, good infinity is something that can be quantified, a practical infinity, paradoxically something that will never last forever, but for all intents and purposes, does go on without end. With each project, they have come closer to realizing this good infinity. Whether this is their aim or not is unclear, and perhaps they don't even know themselves. A defined path isn't in the spirit of this project, anyway. Wreckage Systems pays tribute to the old adage:It's about the journey, not the destination. 
Wreckage Systems is an entirely community-backed endeavour.
65daysofstatic have always had an intimate connection with their fans, who they refer to as 65Kids. The band have promised to reward their fans with regular releases related to Wreckage Systems, the first of which came at the start of April with Under The Summs. As Wreckage Systems is only in its opening stages, it's hard to predict how this will pan out. The systems are being added to and developed constantly—at the time of writing the 17th system went online a couple of days ago—and what the stream will sound like in six months may be very different to now.
If it's still going in a couple of years time, the stream could be unrecognizable from what you would hear today. 65daysofstatic have made a career out of challenging the boundaries of what can be considered art, and what they can do with sound while still being considered a band. But whatever comes next in the new genre of AI music, it will come to prominence by standing on the shoulders of 65daysofstatic's Wreckage Systems.
— —
— — — —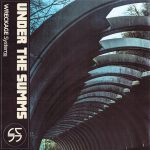 ? © Dannielle Maibaum 
:: Stream 65daysofstatic::