Ohio's In The Pines unleash their psychedelic side on rollercoaster track "Under Your Chin."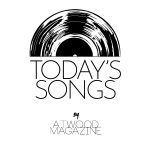 Stream: "Under Your Chin" – In the Pines
---
The reason that the contemporary revival scenes in rock music are so popular is that they are about escape—something we've all been yearning for these past 12 months. On one level it's nostalgia: Recapturing the forgotten eras of your youth, or the records your parents would spin when you were growing up. As a band, informing your music with sounds from a time long past is a way to celebrate these early memories. Another part of this is a more tangible thirst for another place. To transport yourself to a geographically distant place in an instant through music.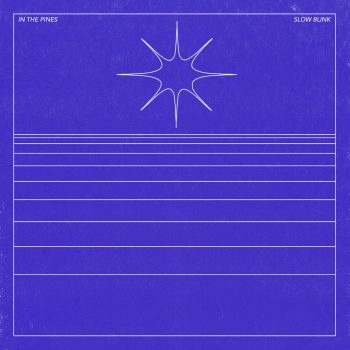 In The Pines are a must-know psychedelic band, hailing from the temperate climes of Ohio, yet their music evokes images of sun-blasted desert plains, palm trees and everlasting blue skies. It's a sound that found its genesis decades ago in the eternal summer of southern California, which bears a striking contrast to the environment the band would have grown up in. Their recent album Slow Blink is filled with mid-tempo grooves, trippy scene-shifts and guitar tones that go on for miles. In The Pines want to be elsewhere, and for five special minutes on "Under Your Chin," we join them on their journey.
The interruption of sound
Your thoughts are moving so fast and so loud
The lights are running thin
All this time it's been sitting under your chin
"Slow Blink" starts as a straightforward indie-rock album, luring you in with a false sense of familiarity, but by the time "Under Your Chin" comes round, they've turned up the freakiness a few notches. It begins gently. The steady guitar chords, and their roomy simplicity, set the pace for the rest of the band, so that by the time the vocals drift in, we're floating in melodic serenity. The words are dreamy, verging on cryptic. In The Pines style themselves as mystics, listing concepts on their Bandcamp such as third eye, chaos magic and ego death. Songwriters like this aren't exactly gonna write a Bob Dylan-style protest song. It's best to see this type of songwriting as painting a picture, with esoteric mental images shaped through sentence snippets and statements-as-concept. It's the blissed-out headspace, the idiosyncrasy of the form which is so attractive: These words can mean everything and nothing.
Once the band have treated us to an intriguing mid-8, everything accelerates. A rolling bass line and stabbed chords announce this change, and before you can catch your breath, the song is in its second act. As the backing sparks with urgency, the lead instruments take it in turns to shine. They've been here all along, hidden in plain sight: The saxophone reverberated with the ambient studio noise during the verses, but now it's front and centre, with a quick solo over the frenzied drums and guitar work. This is a great moment, because it comes by surprise but also feels inevitable. Usually this kind of music steers away from such raspy sounds, but In The Pines make it work, dropping the sax into the mix like a coin through a well-used vending machine slot.
Surrounded by trees that are surrounded by cars
Won't someone tell me where we really are
And the beam of light will travel on for miles
Until it hits you and makes you stay awhile
As "Under Your Chin" comes to a close, we are treated to a short blast of the verse chords, this time glowing hot with the effects and energy of the song's peak, boosting the sound with an evolution of what has been already heard. This is not coming full circle, rather looking at the same thing from a different angle. After the hazy lyrics and chaotic jam section, this brief finale is the most lucid part of the song. Everything neatly drops into line, and the discordance that has been building for two minutes subsides, allowing the song to come in to land. What comes next on the album is more exploration, more progressivism. "Under Your Chin" is an important piece on "Slow Blink": It's the midpoint between that and the structural conformity of the opening songs. 
Slow Blink introduces itself as an easily-digestible rock record, but escalates with each new track. It has the threat of a big solo or heavy section bubbling constantly. In The Pines express this energy on "Under Your Chin" with confidence, showing the world their creative strength and emotive power. For a band who've only released a handful of albums, they've already got a great sound, and will be one to watch as they develop over the coming years. After a harsh winter, spring is around the corner. This music will get you ready for warmer days and an optimistic future.
— —
Stream: "Under Your Chin" – In the Pines
— — — —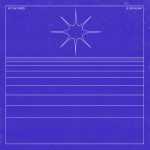 :: Today's Song(s) ::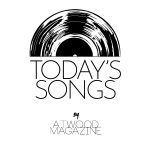 :: Stream In The Pines ::