Shamir's melancholic anthem "90's Kids" proves that his music isn't for everyone — only for those who feel trapped by societal expectations — and he's fine with that.
— —
Shamir is back and tired of fulfilling the expectations of people that don't matter. His third album, Revelations (released 11/3/2017 via Father/Daughter Records), is the first label-backed album he's recorded since his 2014 debut album, Ratchet. Although recorded by the same artist, the two records could not be more different. While Ratchet portrays an idealized, dreamlike version of city life filled with parties, sex, drugs, and beautiful people, Revelations explores the soft spots of humanity and of Shamir himself. It's a transition into the music that Shamir has been longing to make. It expresses the tattered edges of humanity that society tries to suppress. Nothing exemplifies this transition more than the track "90's Kids."
Listen: "90's Kids" – Shamir
---
"90's Kids" is very much an anthem for anyone who has ever felt pushed around by society. As a queer, person of color with a mental illness, Shamir often expresses that people have tried draw boxes around his identity and mold him into the single voice of queerness. In a New York Times article he confides, "I am a multifaceted person and I started to feel like I was playing a character of myself." That character has since been shed and Shamir has returned as his true self with this melancholic anthem preaching to a generation that is overwhelmed with existential dread and societal pressures. In the chorus he muses: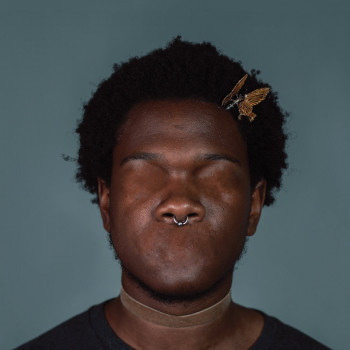 So put a drink in the air
For the college girls and boys.
Paralyzing anxiety
Is just a chore.
Well our parents say we're dramatic
But they always ask for more
Than we do
So fuck you.
We out here struggling
The simplicity of the song allows for Shamir's lyrical prowess to speak for itself and his high falsetto endows his words with a haunting quality. They are blunt and all too relatable for any young person living in the modern age.
The song's music video shows Shamir becoming a part of several internet memes on what appears to be Window's 98. It showcases his unique sense of humor and proclaims that this song is meant for a specific generation of kids who grew up with the pressure to succeed in a society that was not built for them. Shamir, however, is starting to rebuild.
— —
— — — —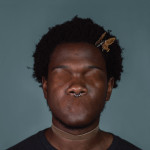 © Father/Daughter Records
:: Listen to Shamir ::