Turbulent times breed turbulent songs. FuzzQueen's new single "Angry, Angry" is an invigorating anthem for the marginalized, a cacophony of repressed rage exploding through the airwaves with empowered fury.
Cricket behaving badly
You can't blame me
Hiding in the tall grass, dirty face, dirty feet
Angry, Angry
But still alive
Listen: "Angry, Angry" – FuzzQueen
---
Atwood Magazine is proud to be premiering "Angry, Angry," the latest single from Washington, DC-based DIY FuzzQueen. "Forged in the glowing embers of Washington D.C. following the 2016 election and subsequent Women's March," former Americana band and current rockers FuzzQueen comprise of frontwoman Erin Frisby, husband Chris Stelloh, drummer Ben Tufts and bassist Clinton Cole. They describe their music as urgent and visceral, and indeed it is: Raw sound is amplified by raw energy and emotion, propelled further by the current climate of social injustice, feminine power, and sociopolitical and cultural tension.
Oh, Cousin, Cousin why
do you shoot the blackbirds in the yard?
Hold their wings above their heads
Like they're frozen in flight?
Angry, Angry
He puts his finger in the wound
So red on black and blue
Still holding on to life
Across the lake at night
"Angry, Angry is about the duality of feeling weak and small, powerless and vulnerable and also determined to survive at the same time," Erin Frisby shares. "The driving rhythms represent the strength that it takes to survive being taken advantage of and the burning anger that comes from being victimized."
The entrenched bandleader continues: "Some of the imagery comes from a time when I was a kid and went to visit some distant relatives across Lake Pontchartrain in Louisiana. My younger sister and I were outside with a kid who was older than us, probably like 15 or 16. He shot a red wing blackbird and was holding it by its wings torturing it. I could see the deadness in his eyes, that something was missing and it always stuck with me. I couldn't do anything about it. It was the same feeling I would feel a million times over as I grew into a woman. And I feel it every time I hear the story of a brave survivor who has come forward. Sometimes to stay alive takes all of the strength one can muster. And that in and of itself is powerful."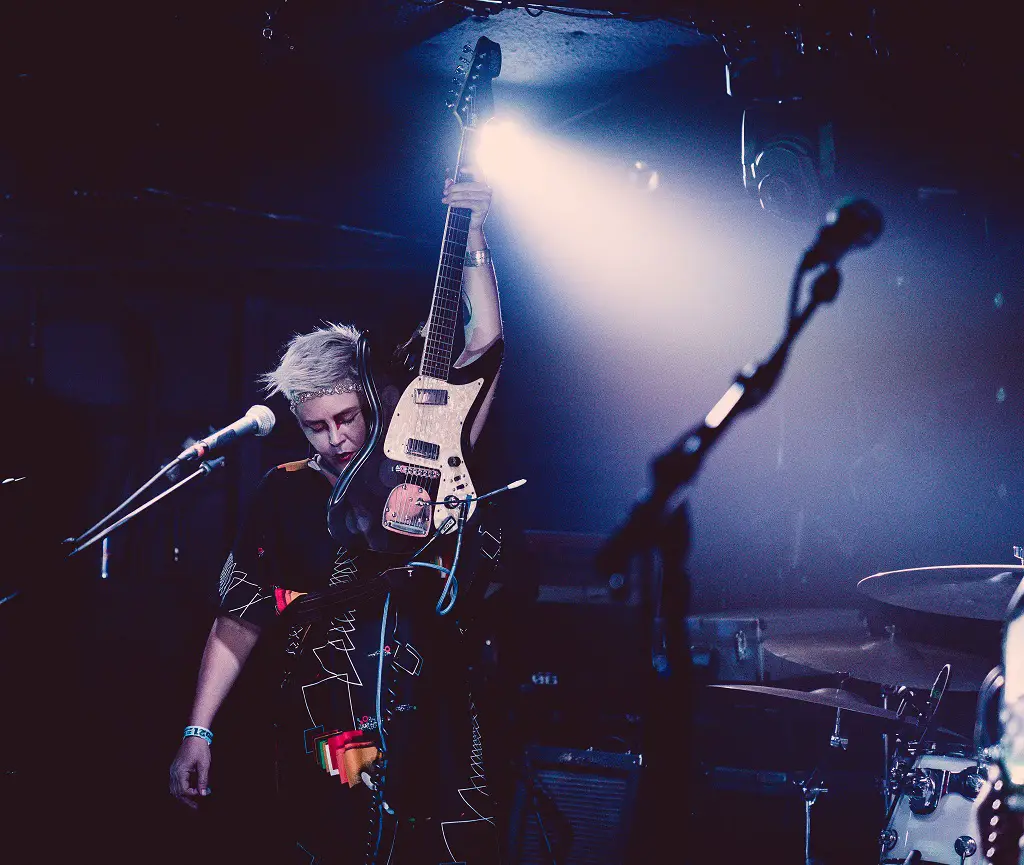 Hunger climbs up his throat
And crouches like a cat inside his mouth
So hold your tongue and don't you speak
Don't make a sound
Angry, Angry
But still alive
"Angry, Angry" is big and small, a dramatic masterpiece of both tension and heartache. We feel the pain in Frisby's voice just as clearly as we feel her hunger: She's onto something, clinging to the feelings that fuel her fire. We live in anxious times, and it doesn't take much to set us off; then again, perhaps it's taken centuries of repression and bigotry, misogyny and racism, oppression and violence to bring about this very moment.
"Hunger climbs up his throat and crouches like a cat inside his mouth." These poetic words capture the intensity of FuzzQueen's anger. Submit yourself to these raucous feelings, and let their waves wash over you, seep under your skin in "Angry, Angry" – exclusively on Atwood Magazine!
— — — —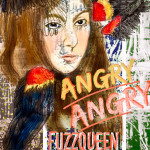 photo © 2017
:: Listen to FuzzQueen ::