If there's one signifying idea that Jessie Reyez's art leaves us with in 2017, it's that no situation – regardless of how ugly or degrading – will be able to trap this vibrant, bold, and hypnotic voice.
— —
In 2017, we've seen a rise of titanic talent in Toronto – from the super-stars Drake and The Weeknd to the independent successes such as Charlotte Day Wilson and Daniel Caesar. Jessie Reyez rings in as another shimmering Haley's Comet hailing from the land of Canada. She's a born singer/songwriter whose pop tunes are flavored with R&B and hip-hop. From her debut EP Kiddo, you can hear the range of influences that have entered Reyez's life from one moment to another including the spice of Miami and the heritage of her Colombian parents. Although her background speaks as undeniably unique, Reyez sets herself apart with her enthralling artist identity and raspy, powerhouse vocals. "Figures" ranks as Reyez's viral hit for 2017 and if you give it a listen, you'll know exactly why. She challenges her past lover with a ferocity fueled by singing heartbreak and yearns to infect them with the pain she's consumed by. Reyez doesn't hold back and that's what makes "Figures" so attractive.
Listen: "Figures" – Jessie Reyez
"Figures" rose in the charts, but more beauty and depth lies within the seven-track phenom Kiddo. "Shutter Island" confronts all the insecurities she formed from her previous relationship in one epic, bracing tale of self-reflection. The track overflows with asylum imagery from the title to the chorus.
My straight jacket's custom-made though
(With f***ing diamonds)
My straight jacket's custom-made though
(With f***ing rubies)
I'm crazy just like Galileo
– "Shutter Island," Jessie Reyez
Reyez screams the chorus with such intensity we can't decipher if the words are a cry for help or a liberation from the past. Although she lightens the chorus with the mention of diamonds and rubies, we can tell that Reyez asserts that she creates an emotional straight-jacket through her own encompassing custom insecurities. The beginning paints her lover as inattentive and slightly deceitful, but as the song continues Reyez allows some of the blame to fall towards her side. Some people may hear Reyez's words as abrasive, but they feel unfiltered and honest.
The hard-hitting rap potboiler "Gatekeeper," the Spanish spoken-word "Colombian King & Queen," and the grand piano-pop balled "Great One" close out the identity baring extended play. Her auditory masterpiece Kiddo isn't the only impressive piece of her artist portfolio either. Reyez creates powerful visual compliments to her already vivid musical compilations. The video for "Great One" pulls at the heartstrings with its soft-spoken, tender depiction of family, fame, and success.
The short film for "Gatekeeper" speaks for itself.
Watch: "Gatekeeper" – Jessie Reyez (short film)
---
In case you choose to not watch the 12-minute short film above, I'll summarize it quickly. Reyez opens by describing her childhood aspiration of becoming a famous singer and that one night a friend invited her out to a party with big-time producers. For Reyez, this was the moment she'd be waiting for her entire life – a moment she would never want to see wasted. As the party dies down, the producer asks Reyez to join him at the next spot. She hops in the car assuming that he's interested in her music, but we quickly find out he wants much more. Within no time at all, he attempts to take advantage of her. When she refuses his advances, his hostility escalates and he claims she will never find fame without sex. He says, "If you aren't using your p*ssy, you aren't serious about your dreams." Especially as a womon, the film triggers feelings of anger, fear, mistrust, disappointment, degradation, and self-loathing. "Gatekeeper" contributes a new voice to the already intense web of conversations around sexual assault and people who leverage their power in high-profile industries such as music, television, and film.
"Gatekeeper" spoke to me because of how it showcases the women's situation; how Reyez depicts the "you have no other option" scenario that powerful people instill in the deepest point of their prey's mind. Reyez calls herself dumb and curses her actions. Instead of the blame falling on the pursuer, it falls on the victim which we see happen time and time again in the media. She explains, "It fucked me up that I thought about it. I thought about it because that's a dream, one of those kid dreams that you chase. He knows that he's holding it in his hands. You don't want to give up on yourself. You don't want to let the f***ing chance slip through your hands, through your fingers."
The video ends with a quick and domineering, "F**k that." With the rise in women speaking out against sexual assault, especially in the case of Harvey Weinstein, many people cannot wrap their minds around "why the women went through with it." That is what Jessie Reyez helps us to understand by the end of "Gatekeeper." When you're a snap away from your dreams, you'll do anything to grasp them.
I almost sold my soul that night.
"Gatekeeper" released back in May of 2017, but Reyez has returned this winter with a string of two singles, "Phone Calls" and "Cotton Candy." "Phone Calls" draws strength from the quick-witted verses, slam poetry feel, and genuine charisma behind the vocals. She released it back in October and although months had passed between the release of "Gatekeeper," they felt connected.
But I ain't gonna get it, 'less my ass is fat
Said producers that I used to chase
A lot of "Will you just listen to my tape?"
A lot of "I know that I don't got a name"
But a lot of "I know, I know I'm gonna break"
– "Phone Calls," Jessie Reyez
She calls out the past producers that brushed her off after she's proved her worth with the success of Kiddo. Her verses are quick, breathless, and hungry almost as if she can't get the words out fast enough. Any listener can tell Reyez has experienced hardships on her way up the ladder, but "Phone Calls" serves as her champion anthem and as an alluring sequel to the struggle described in "Gatekeeper." If you listen closely to the "Gatekeeper" film, you will notice that "Phone Calls" plays in the car while the producer verbally abuses Reyez. It's Reyez's nod to the relationship between these two songs. This time around, Reyez is able to assert her dominance in the situation and give love only to the "real ones" in her life. "Phone Calls" infiltrates your veins with power while "Cotton Candy" helps you slide gracefully back down to Earth.
Listen: "Cotton Candy" – Jessie Reyez
"Cotton Candy" emits a Tash Sultana vibe with the echoing guitar strums and fluttering croon of Reyez's silky voice. She channels the singer-songwriter inside and composes a delicate serenade about romance and the nerves that escort pre-breakup conversations. Reyez uses her voice as an instrument so throughout the 2-minute track we never ask what's missing; there's wholeness within the simplicity.
"Cotton Candy" serves as another versatile addition to Reyez's toolbox of musical domination. She can rep hip-hop, crush soulful ballads, and ignite fires among audiences. Reyez flips her setbacks into launch pads of success. If there's one signifying idea that Reyez's art leaves us with in 2017, it's that no situation – regardless of how ugly or degrading – will be able to trap this vibrant, bold, and hypnotic voice.
— —
— — — —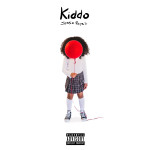 photo © Island Records
:: Listen to Jessie Reyez ::