In his debut full-length record 'Hit or Miss', Melbourne-based indie folk artist Alexander Biggs expertly captures moments of sadness and heartache, helping us all feel a little less alone and a little more hopeful.
Stream: 'Hit or Miss' – Alexander Biggs
---
The start of 2021 finds Melbourne-based artist Alexander Biggs in an exciting place: with the release of his debut full-length record, Hit or Miss (out February 3, 2021.) With a penchant for writing about the melancholic aspects of life, Biggs weaves soft, nuanced indie folk sounds with lyrics that are both thoughtful and personal. Though he's been consistently releasing widely loved music since 2016 (Atwood previously described Biggs as "a singer/songwriter making soothing, impassioned songs full of depth and space"), Hit or Miss may just be Biggs' most memorable batch of songs to date.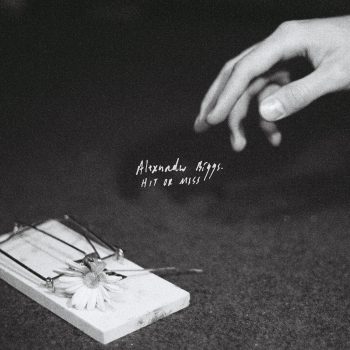 Created in pockets of free time over the course of a few years in many unique spaces from blanket forts to lounge rooms, the songs on Hit or Miss feel well-loved and lived in. From the longing ache in "I've Been Holding Onto You For Way Too Long," to the uncertain nostalgia on 2019 single "Miserable," Biggs has a way of expertly capturing moments of sadness and heartache, and in the process, helping us all feel a little less alone and somehow, a little more hopeful.
"Grounded yet ethereal, songs like 'Miserable' cut to the heart of the matter while remaining universally relatable and (somehow) shrouded in mystery," Atwood previously wrote. In premiering the song "Laundromat" last February, we also praised Biggs for "capturing the weight of loss and disconnect in a hauntingly vulnerable and raw account of feeling a relationship drifting apart." Needless to say, Hit or Miss' arrival is a long time coming.
Atwood Magazine spoke with Alexander Biggs about all things Hit or Miss, the process of self-recording, and what he's been listening to lately. Read about it in our conversation below!
I see the album now as a collection of songs from an exceptional period of my life, and so I'm glad it took longer than I'd thought. I could fit more in, paint a few more pictures, find some more truth.
— —
A CONVERSATION WITH ALEXANDER BIGGS
Atwood Magazine: Hi Alexander! Congratulations on the release of Hit or Miss. Not a bad way to start 2021! What are you most looking forward to about having the record out in the world?
Alexander Biggs: Thank you! Beats that other shit show of a year. Honestly I'm mostly looking forward to having those songs out and to move on with my damn life. Truthfully though, I'm in part ignoring the approaching days to release, remembering every now and then, thinking, 'neat, my first record,' and also just relieved to have this batch of songs fully realised. I've been so close to these songs through every aspect that I feel like I know them like people, all their personalities.
You self-recorded and produced Hit or Miss, as you've been doing for quite some time. What draws you to the process of making music this way?
Alexander Biggs: I like the immediacy of self-recording and see it as an extension of the writing process. I like having the time and space to explore these ideas sonically and see the recordings as an extension of myself. These are personal songs, so I want to deliver them personally. I like the idea of a sonic footprint of rooms making their way onto the recording. A real marker of time and space. Two of the songs were made in a lounge room on the central coast with a sword hanging on the wall which is fun.
I've tried studio time, I admire those artists, but it's not a space I'm totally comfortable with yet, I don't feel myself there and I struggle being totally present in those spaces.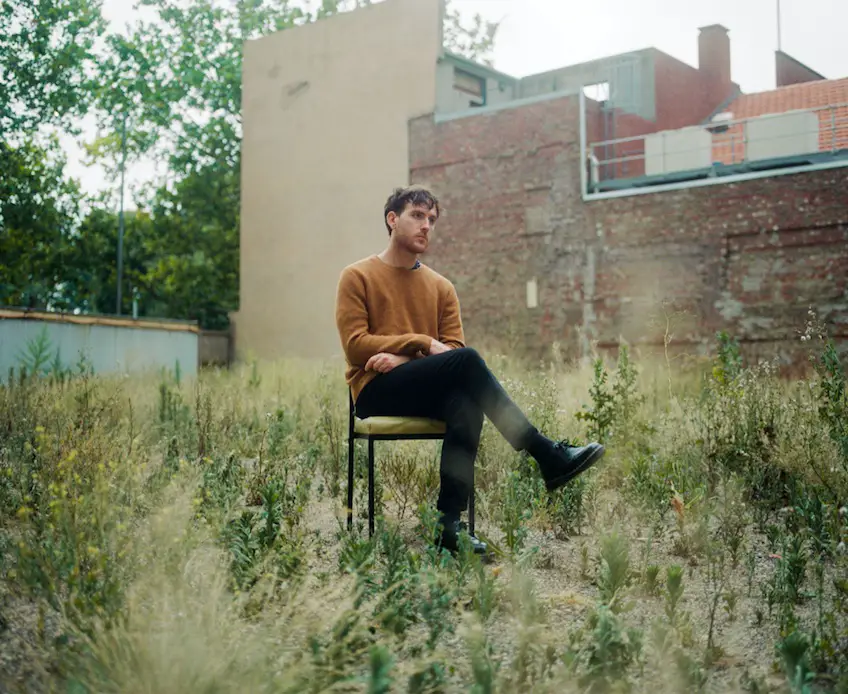 Each of your collections of songs, "Still You Sharpen Your Teeth" (2017), "Whatever Helps You Sleep" (2018), and now Hit or Miss, tend to gravitate towards sadness and heartbreak. What leads you to make more melancholic songs? Is there a catharsis in the songwriting?
Alexander Biggs: I think a lot about love and a lot about loneliness and a lot about sadness. I think there is real catharsis in making songs—like, I write to explore those feelings and to make something universal of something that feels very insular—but I am also very happy and live and love and am making the most but I guess I just don't feel the need to write about that; I'm too busy being with it. I'm not here to be sad, I'm just here to acknowledge it's coming and going. I want to be happy and sad and bear witness to them.
A few of the songs from Hit or Miss, like "Miserable" and "Madeleine" have been out for awhile now. Were those singles written before the rest of the album, or did these songs all come together around the same time?
Alexander Biggs: Those songs came about a little earlier than some of the others. Around then the album was completely different, with a lot of different songs and for the most part pretty bare. I was working full time driving a truck for a gardening company and so I'd make the art in the gaps in between. Making it that way taught me a lot about myself and my art, how sometimes I think quick and other times I think slow and that either are fine.
I see the album now as a collection of songs from an exceptional period of my life, and so I'm glad it took longer than I'd thought. I could fit more in, paint a few more pictures, find some more truth.
Lyrically, I've always found your songs to be like diary entries, personal yet relatable. And I was really struck by "Macaroni Necklace," and the unexpected description/view point of a macaroni necklace. How did that song come together?
Alexander Biggs: "Macaroni Necklace" is dear to my heart. It was originally going to be a poem but all I got out was, "You are a full blown pasta bake, and I am a macaroni necklace." So it sat there stewing in my subconscious and my phone notes until the night of a long, hungover day of writing and recording 'I've Been Holding Onto You…' (in the room with the sword). Everyone went to bed and I stayed up at the piano with the cicadas in the night and it came out. Just one of those flow moments. The channel was open. I remember there was a lot of thought about self-worth that day, but I guess with a heavier song earlier on, the sardonic "Macaroni Necklace" found some equilibrium before bed. I like that it's cheeky.
Do you have a favorite memory from writing/recording a song from Hit or Miss?
Alexander Biggs: I've got a fond memory of finishing the writing session of "All I Know" with Wilsen and heading over to Manhattan for the first time and just walking for miles into the night with it on repeat. Felt right.
The concept of this album "seeing you through your hits and misses, always swinging," is so beautiful. A bit of hope in the darkness and loss. At the moment, what song from Hit or Miss do you feel has really seen you through, or meant the most to you?
Alexander Biggs: I think each song has had its own voice in accompanying me through that period of my life. If I were to choose, maybe "Hit or Miss?" It's gentle and cathartic, and that was important to this record.
Lastly, what artists or albums have you been listening to lately that you'd recommend to our readers?
Alexander Biggs: I've been listening to the new Lomelda record, Hannah, the new Jeff Tweedy and Adrianne Lenker [albums], as well as revisiting the poems of Hera Lindsay Bird and reading David Sedaris and some Bud Smith.
— — — —
? © courtesy of artist
:: Stream Alexander Biggs ::
---