Waxahatchee's fifth studio album, 'Saint Cloud,' is Katie Crutchfield's most memorable record to date, an effortless blend of Indie-Americana and an album that served as our collective grasp at beauty and hope during a difficult year.
Stream: 'Saint Cloud' – Waxahatchee
---
In mid-March of 2020, Katie Crutchfield (who records music as Waxahatchee) was rehearsing with her band, preparing to release and tour her fifth studio album, Saint Cloud, and then the world shut down. Though the tour she'd planned wasn't able to happen this year, the release of Saint Cloud (March 27, 2020, via Merge Records) was an undoubtedly memorable one, a record that might always feel like our collective grasp at beauty and hope throughout an odd year of uncertainty.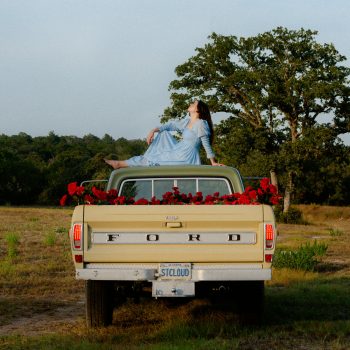 As someone who's made music for the majority of her life, Crutchfield has woven her way through many eras and sounds – from her and her sister's punk duo P.S. Eliot and the pared-down lo-fi of early Waxahatchee records to the more raucous rock of 2017's Out in the Storm. However, Saint Cloud finds Crutchfield in a clearing, taking a sure step back towards Americana with her unmistakable croon and cadence front and center. Written just after deciding to get sober, Saint Cloud overflows with Crutchfield's poetic reverence towards her own self-introspection, all eleven tracks evoking the feeling of spring's sure arrival after a long winter.
I wake up feeling nothing, camouflage the wavering sky
I sit at my piano, wander the wild whereby
And the lilacs drank the water, and the lilacs die
And the lilacs drank the water, marking the slow, slow
slow passing of time
– "Lilacs"
The album begins on a sure, clear note with "Oxbow." The drums are crisp, and so are Crutchfield's vocals, shining above the piano's melody as she sings, "I want it all," again and again. From then on out, each song dazzles in its own way, beckoning us to slow down, to meander and take the long way home. "Fire" waxes and wanes through questions and truths, mirroring the journey of self-love and letting go, while "Lilacs" reflects on the way time often passes slowly, all to the steadiness of a metronome.
Watch: "Lilacs" – Waxahatchee
The back half of Saint Cloud captivates just as well as the front, though it dives deeply into the pain that comes along with being human. "War," one of the album's most upbeat moments, is also one of the most introspective and personal as Crutchfield chronicles the ups and downs of struggling with addiction, a war within herself; and "Ruby Falls" reflects on the life of one of Crutchfield's friends, lost to a drug overdose. Yet, the record ends on a full-circle note with its namesake, "St. Cloud," a piano ballad beginning with a fuzzy-minded ride on the M-train in New York, and ending slowly, zooming out in her father's hometown of St. Cloud, Florida.
And when I go, when I go
Look back at me, embers aglow
When I go, when I go
When I go, when I go
– "St. Cloud"
As a whole, Saint Cloud is likely Katie Crutchfield's most important and resonant opus to date. Each track sounds both elegant and grounded, melodic lilts nodding to places, people, and moments that have inevitably mattered and molded Crutchfield into who she is today. Even though no one anticipated it would release as the world went into lockdown, Saint Cloud will be one of those albums we might remember helped us "learn to see with a partial view," ("Fire," Waxahatchee,) and reminded us of goodness and light during this inopportune year.
— —
— — — —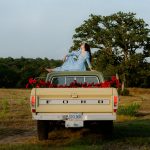 ? © 2020
Saint Cloud
an album by Waxahatchee
---